The best French chocolate is a decadent indulgence of the highest order. The Swiss and Belgians would no doubt disagree, but there is no denying that some of the world's best chocolatiers reside in France. Of course, other countries are more renowned for their famous chocolate brands, whilst the French have largely kept their fantastic chocolates a secret from the rest of the world. Which makes exploring French chocolate all the more exciting for gourmets, who should expect more than a few delicious surprises in-store!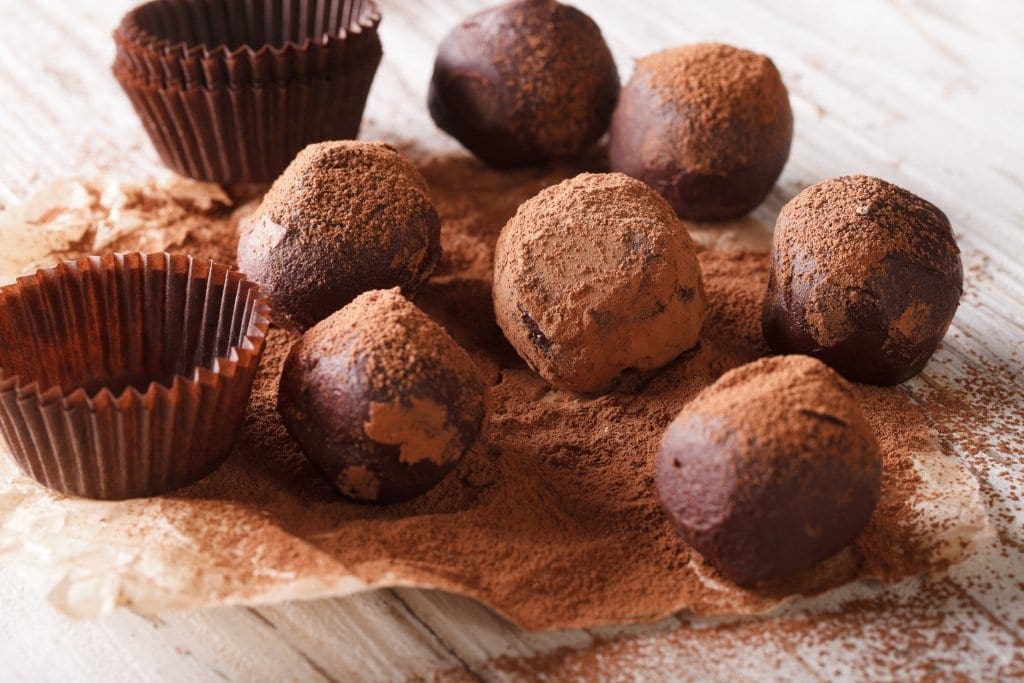 France's most famous and renowned chocolate manufacturer is undoubtedly Valrhona, which is based in the beautiful idyll of Tain-l'Hermitage in the Rhone Valley, near Lyon. Its founding father was a pastry chef, Alberic Guironnet, who decided in 1922 to create a small chocolate making enterprise, focusing on the highest quality chocolate for discerning consumers. Today, Valrhona has over 60 distribution centers worldwide and also runs a highly respected gastronomic school – the École du Grand Chocolat.
Valrhona's range of chocolate is simply divine: rich, complex, and extremely moreish, their best examples are in high demand with gourmets and chefs worldwide. The firm was also the first to pioneer vintage chocolate, essentially treating the best cocoa plantations like Burgundy's Grand Cru vineyards. These chocolates, produced from beans in a single year's harvest are expensive and very sought after. Their Palmira brand, made from plantations in the Caribbean is widely acknowledged to be one of the world's finest chocolates. In 2008, Valrhona's introduced a new brand of chocolate– Xocopil – which is noted for its intense, spicy salty flavor. The company welcomes visitors if you book ahead and the opportunity to taste the finest chocolates from his amazing institution is surely too good to pass up!
A little history
Many centuries earlier, the first cocoa bean arrived in France via Anne of Austria, who gave some as a gift to her husband the French King Louis XIII in 1615. The royal court was soon infatuated with this new exotic sweetness, and in 1643 the Spanish Princess Maria Theresa presented her new husband Louis XIV with a lavish present of chocolate. Its fame subsequently spread beyond the avant-garde streets of Paris to the rest of France and was the beverage of choice for the French upper-classes.
However, France's true chocolate city is not Paris but Bayonne in southwestern France. Fleeing the Inquisition, Portuguese Jews settled there and established the first chocolate 'factories' in the 17th century. Bayonne soon became known as France's chocolate capital, although the Jewish residents involved in the trade were evicted by the anti-Semitic chocolatiers guild. By the mid-19th century over 30 chocolate companies were established in Bayonne and today there are over 200 chocolate-making families in the region.
Where is find the best chocolate?
So it's difficult to know where to start, but the chocolates of Cazenave, founded in 1854, are some of the finest you'll encounter in France. They are the only firm in the area that makes chocolate from raw beans imported from South-America and the Caribbean. Their dark chocolate is simply divine, with an intensity of flavor like no other. Nearby, the small producer Darantz is also a must-visit, if only to try their mouthwatering rocher praline. They offer a staggering assortment of chocolate treats, confections, caramels, and turns. Their dark chocolate and cinnamon bars are made from at least 70% pure chocolate, and have an astonishingly subtle butter flavor, with hints of spice, pepper, and mushrooms. L'Atelier du Chocolat also pulls in the crowds, as it has the prettiest shop in Bayonne. The staff are incredibly friendly and helpful and will suggest a sample bag of their best bits and pieces. Make sure to ask for their specialty – Basque macaroons.
But who does the best hot chocolate in Bayonne, you must be wondering? A difficult choice, but we would suggest heading back to Cazenave on rue du Port-Neuf for a cup of mouthwateringly delicious Chocolat Mousseaux. A hedonistic blend of dark chocolate, cinnamon, and other secret ingredients – which Cazenave refuses to divulge! – Their frothed "chocolat chaud" is dangerously addictive.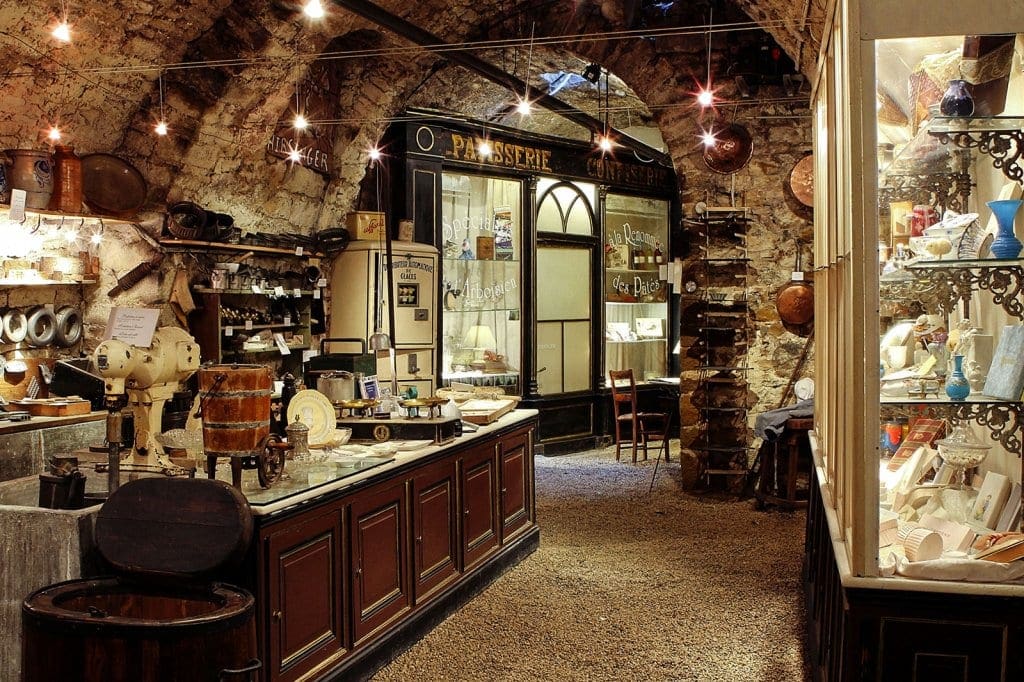 Another must-visit region for chocoholics is surprisingly the Jura, a picturesque area of French more known for its Vin de Jura and cheeses than high-quality chocolate. But, hidden away on a street in the delightful village of Arbois is one of France's finest chocolatiers, whose relative unanimity makes visiting the shops all the more enticing! Hirsinger is owned by Édouard Hirsinger, the fourth generation of chocolatiers who have been crafting superb chocolates and confectionery since the 19th century. A former pastry chef, Édouard range, and quality of chocolates is mind-blowing. Apart from his delicious panettone and tartlets, his chocolate-coated spice cookie topped with salted caramel is exquisite. His chocolates come in all shapes and guises, including an Absinthe flavored bar and his famous Quattro, the only four-textured chocolate in France.
Finally, if you are in Paris during the month of November this year, make sure to visit the lavish and decant Salon du Chocolat exhibition at the Porte de Versailles Exhibition Center. It's a chocolate lovers paradise, with endless tastings, master classes, and lectures. Leaving will be the problem!
Related Posts: