Chocolate first made its way to Italy in the 16th century, soon after Spanish explorers imported the cocoa bean from the new world. Although it was first used only as a drink for the privileged, it didn't take long for chocolate to earn a beloved place in Italian desserts. These days, you'll find Italian chocolate in many flavors, from hazelnut to chili peppers, green tea, and ginger. Gourmet travelers are finding that chocolate tastings add a fun and unique component to their tours in Italy.
Umbria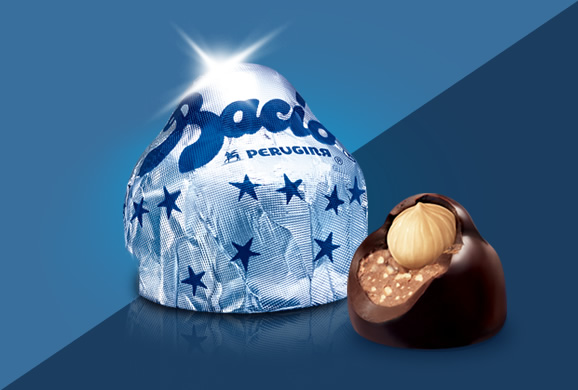 Baci chocolate
Chocoholics should make a beeline for Umbria's Chocolate mecca of Perugia. Home of the drool-inducing Perugina chocolate factory, this is a major destination for true chocolate gourmands. While simple dark or milk chocolates are sold in abundance, the rich bon-bons are an even greater temptation. Perugina's best-known treat is Baci (Italian for "Kisses"), a truffle made with a delectable mixture of whipped milk chocolate, hazelnuts, and nougat and bathed in inky black dark chocolate. Imagine the flavor of a jar of Nutella (the internationally famous chocolate and hazelnut spread) packed into one tiny bite. No wonder it is one of Italy's most popular chocolates. Perugina is also known for its chocolate Easter eggs, which are large as footballs and hollow so that they can be filled with a small gift.
Piedmont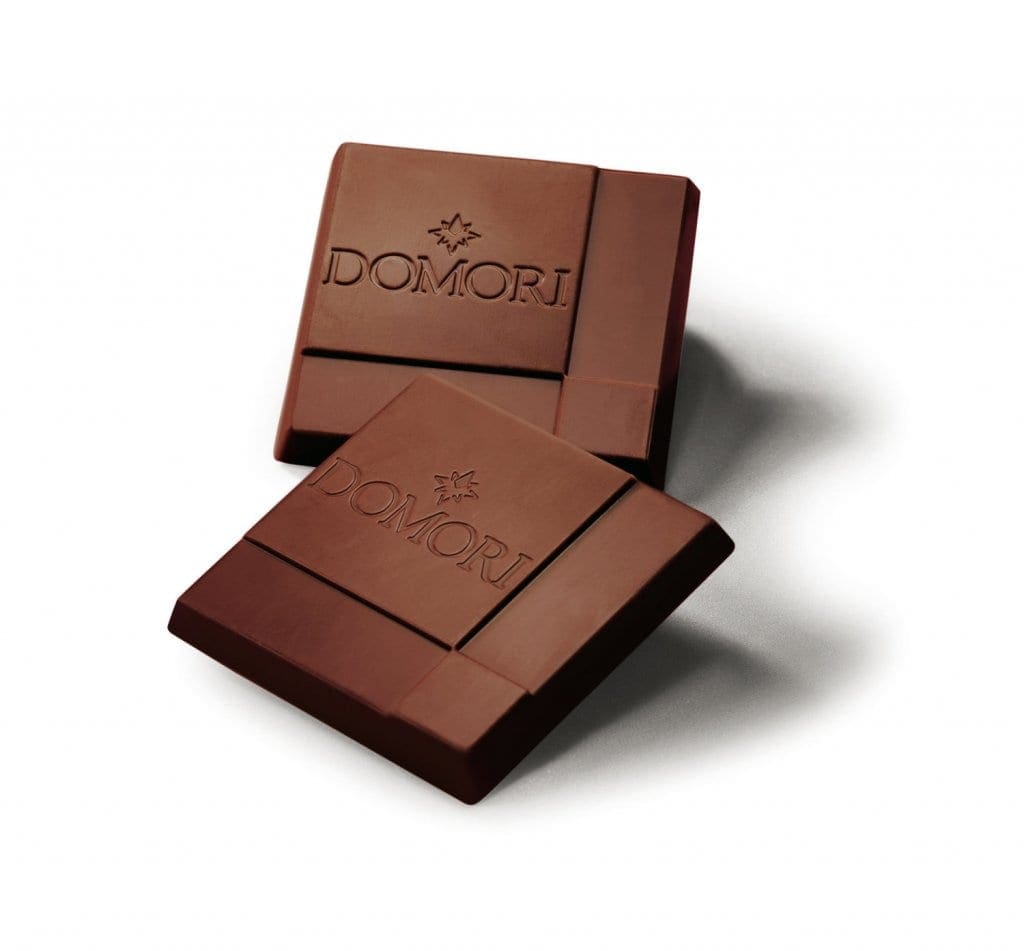 Another chocolate hotspot is in Piedmont in the fascinating city of Torino (Turin), known as much for the creativity of its chocolatiers as for the quality of the chocolate itself. Domori is a superb local producer of chocolates and even have their own plantations in South America. They refer to themselves as the "Cacao Cult". Gobino is another chocolate maker given almost cult status. Peyrano is a great place to taste and buy chocolates in Turin. Head for Via Lagrange (a street full of gourmet gems) and find Gertosio, a famous pastry shop that also sells sublime chocolates including giandujotto. Giandujotto (Giandujotti when plural) is one of Torino's star chocolate candies, a blend of cocoa, sugar and hazelnut cream. If you like your chocolate in liquid form, don't miss Bicerin, an indulgent hot drink featuring layers of thick chocolate, espresso, and cream. Taste it in the ultra-sophisticated Baratti & Milano café in the Piazza Castello. Needless to say, you won't need dessert. Turin is so dedicated to chocolate that the local tourist office even offers a ChocoPass with possibilities to sample chocolate in all its forms all over the city!
Tuscany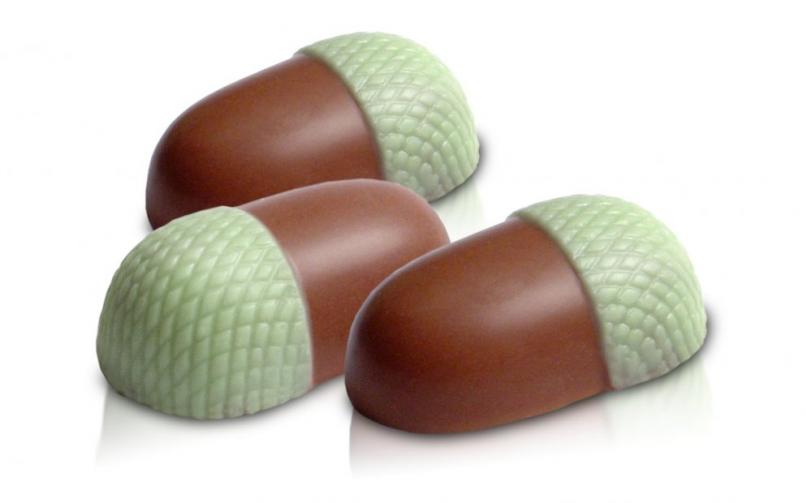 Delicious chocolate by Roberto Catinari
The Tuscan "Chocolate Valley" (with many producers located around Pisa and Pistoia) is where you will find some of the best Italian producers, nearly all artisan small production ones. Roberto Catinari, in Agliana started his chocolate business 3 decades ago and apart from being a revered artigiano chocolate master is quite a personality. Paul de Bondt is another choco guru transplanted from Holland to just outside Pisa and is one of the great chocolatiers of the world. Amedei, run by the Tessieri family has gained near-mythical fame since they came on the scene in the early 1990s. Amedei is the Rolls Royce of chocolates and their collection of "Cru Chocolates" is top class. One must also mention Mannori, run by the creative Luca Mannori in the town of Prato. One of his many claims to fame is his "Seven Veils" cake, called Setteveli (unbelievably delicious and naughty layer upon layer of chocolate and hazelnut cream). In Florence, a great shop is Vestri, similar to Spain´s fabulous Cacao Sampaka. You can buy unusual chocolates here, along with delicious thick hot chocolate. While there seem to be countless chocolate gems in Tuscany, another last chocolate maker worthy of mention is Slitti, an artisan producer with a beautiful shop cum café in Monsummano Terme.
Other Areas
Other wonderful chocolate-making areas include Sicily, wherein the baroque village of Modica chocolate makers still follows the Aztec tradition. The Antica Dolceria Bonajuto is a great place to see artisan chocolate making, and of course to pick up some chocolates! Each March, the Eurochocolate convention descends on the town, drawing chocolate lovers from Europe and beyond.
Related Posts: