Irish whiskey can never be pigeonholed. The variety of styles, malts, blends, and price points ensures that there is an Irish whiskey for every occasion. It lends itself to being served neat, with ice, with a combination of mixers or, most excitingly of all, as the cornerstone of a great whiskey cocktail. For while bartenders and cocktail aficionados love to salivate over gin, brown spirits are making a ferocious comeback. This can be seen in the US, where sales of premium bourbon are quite literally booming. Irish whiskey has also benefited from this renewed interest in brown spirits, as bartenders continue to diversify
and refine their offering.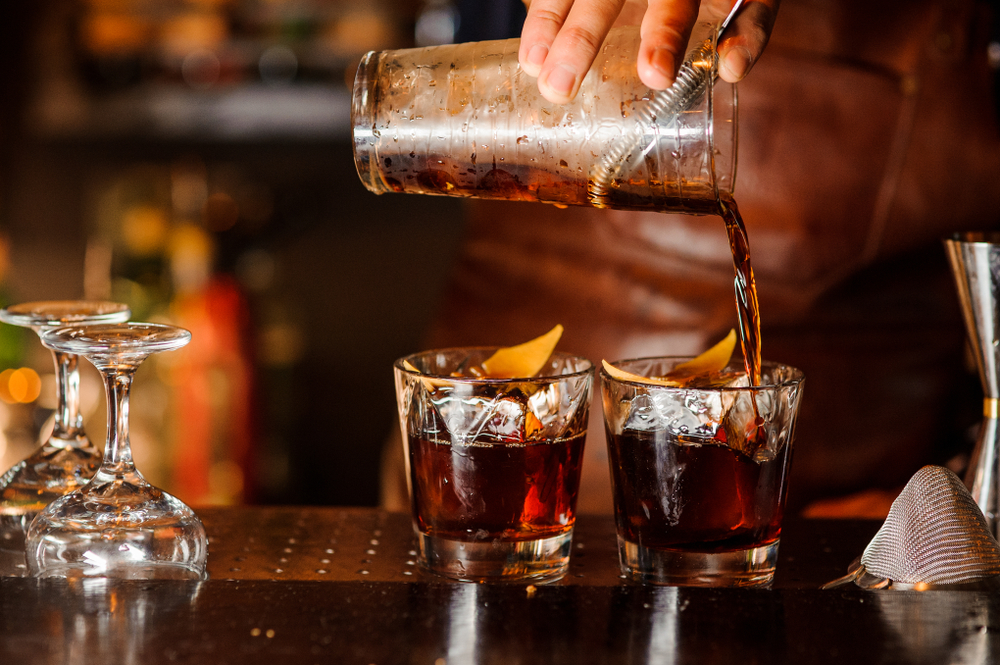 Yet historically, whiskey cocktails were seemingly designed to smother this most versatile of spirits with strong flavors and mixers, ensuring that the whiskey could not 'express' itself fully. Today, though, a good cocktail is not about concealing the taste of the whiskey, it's about showing it off. Indeed, why would you want to hide the fire and brimstone of Connemara Cask Strength? Therefore classic cocktails remain relevant, despite the great advancements in mixology – who could resist an expertly mixed Manhattan?
However, modern interpretations of traditional whiskey cocktails are equally as exciting: they deliver a new twist to whiskey drinking. It remains the king of brown spirits – whiskey arguably represents the ultimate challenge to bartenders. Unlike white spirits, whiskey takes charge and is rarely a silent partner to the other ingredients. It allows a brilliant canvas to be painted, as the following cocktails effortlessly demonstrate.
For the discerning connoisseur, Cellar Tours creates exclusive private Irish Whiskey Tours, where you can taste the best "Uisce Beatha" (Gaeilge for whiskey) right in the distillery.
Classic Irish Cocktails
1. Kilbeggan Irish Coffee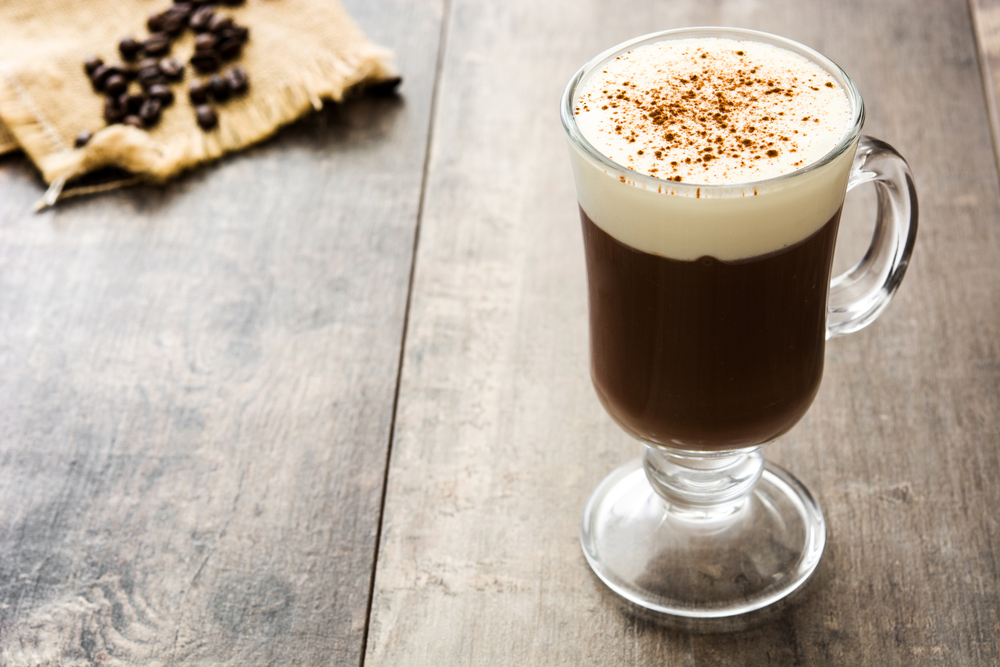 Ingredients: 1 ½ part Kilbeggan Blended or Single Grain Irish Whiskey, 1 tablespoon of brown sugar syrup (2:1 sugar to water), 3 parts medium to dark roast coffee, Float lightly whipped heavy cream and top with grated nutmeg.
Method: Rinse a coffee mug with hot water and then add brown sugar syrup and Kilbeggan whiskey. Fill a mug with coffee. Lightly whip heavy cream and pour gently into the mug over the back of a spoon. Garnish with freshly grated nutmeg.
---
2. The Brosna Sour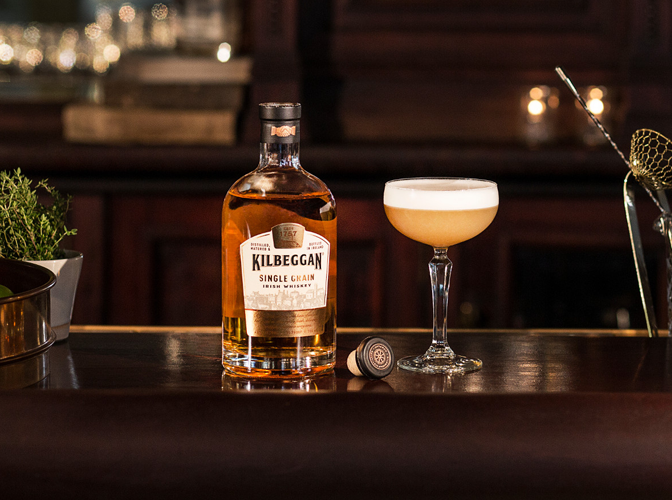 Ingredients: 2 parts Kilbeggan Single Grain, ¼ part lemon juice, ¾ part grapefruit juice, ¾ part simple syrup, and 1 egg white.
Method: Combine ingredients, shake without ice, add ice (½ tin) and shake again. Serve up in a coupe glass.
---
3. The Wheel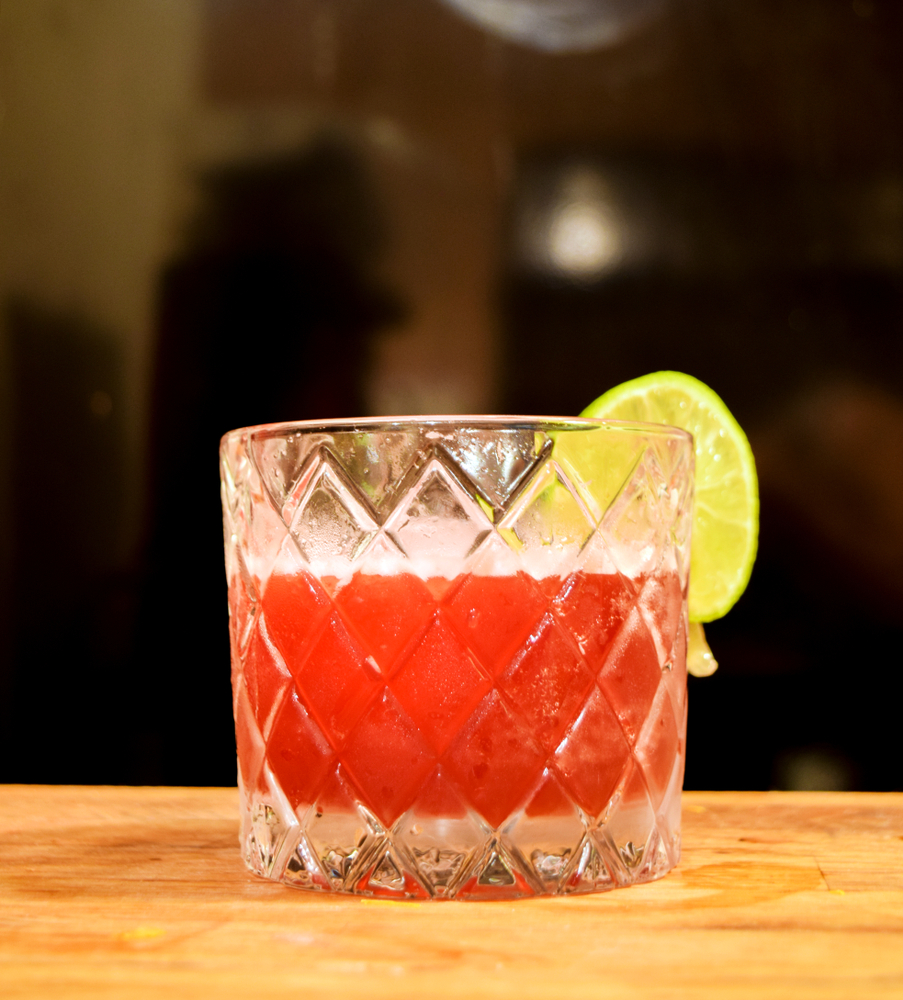 Ingredients: 2 parts Kilbeggan Single Grain, ½ part Aperol Aperitif, ¾ part lime juice, ¾ part simple syrup, and 2 dashes of absinthe.
Method: Combine ingredients, shake with ice, and serve on the rocks.
---
4. The Old Fashioned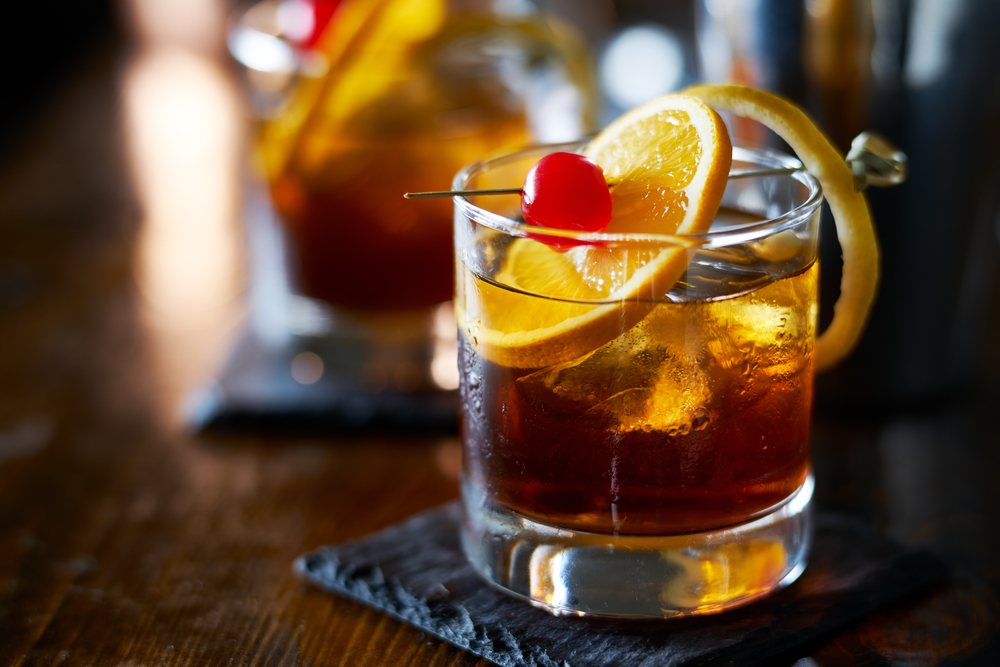 Ingredients: 1 Sugar cube, 2-3 drops Angostura bitters, 2 fresh orange slices, 80ml Jameson, Maraschino cherry for garnish.
Method: Place the sugar cube at the bottom of an old-fashioned glass. Saturate it with the bitters. Add orange slice. Muddle these ingredients and then fill the glass with ice cubes. Add the bourbon. Stir well. Garnish with a second orange slice and a maraschino cherry.
---
5. The Manhattan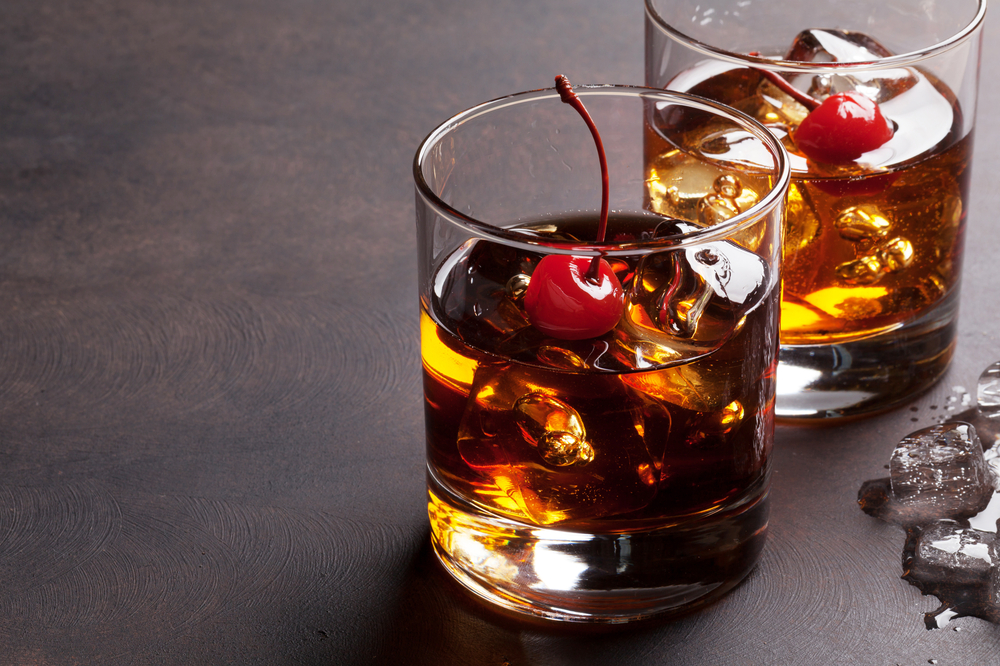 Ingredients: 4 drops Angostura bitters, 50ml Jameson, 25ml Noilly Prat rouge, 2 teaspoons cherry juice.
Method: Pour the ingredients into an ice-filled cocktails shaker. Shake well. Strain into glass.
---
6. The Mint Julep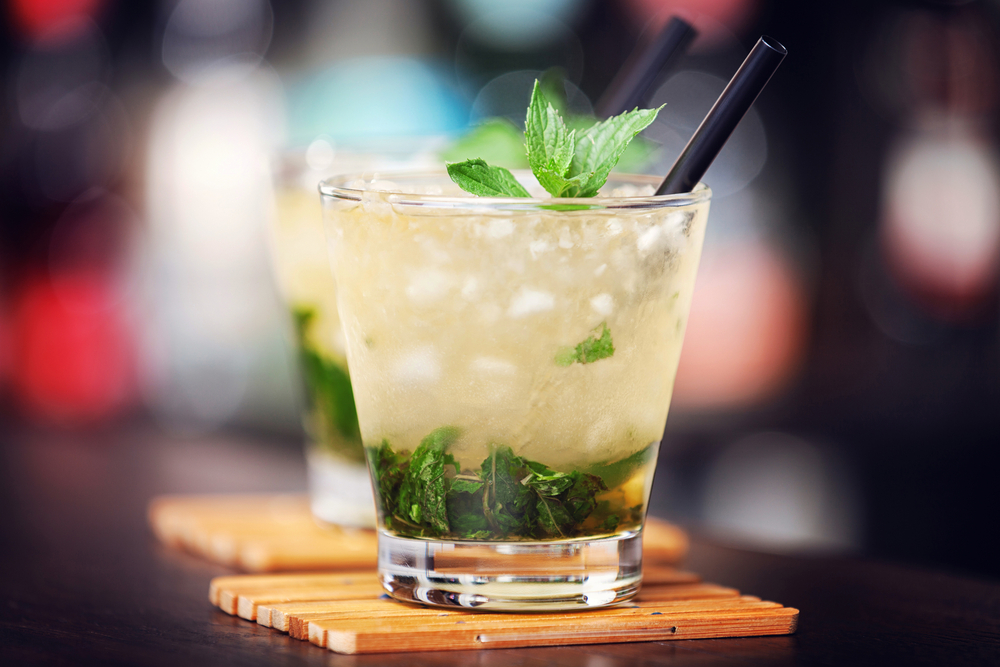 Ingredients: 4 mint leaves, 1 teaspoon caster sugar, 37.5ml Connemara.
Method: Lightly muddle together the 4 mint leaves and sugar with a few drops of water in the bottom of the glass. Next, almost fill the glass with crushed ice and pour the Connemara over it. Garnish the crushed ice with a sprig of mint.
---
7. The Waldorf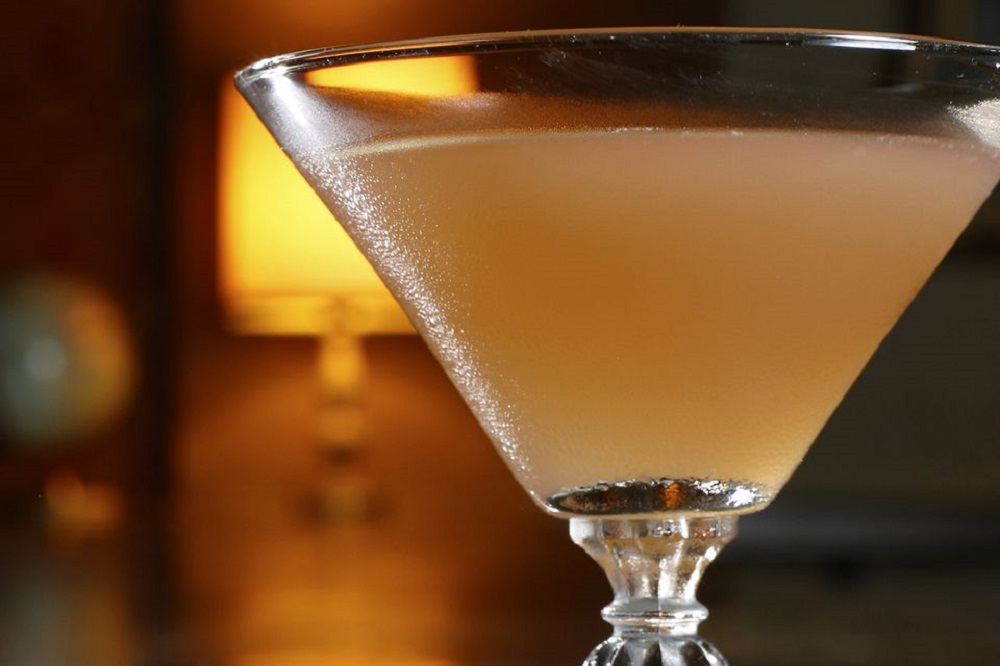 Ingredients: 8ml absinthe, 50ml Kilbeggan Small Batch Rye, 25ml sweet vermouth, 2 drops angostura bitters
Method: Pour the absinthe into a mixing glass and swirl it around to coat the sides. Toss out any excess. Add the remaining ingredients and ice. Stir well—strain into a chilled cocktail glass.
Contemporary cocktails
8. The Pure Bard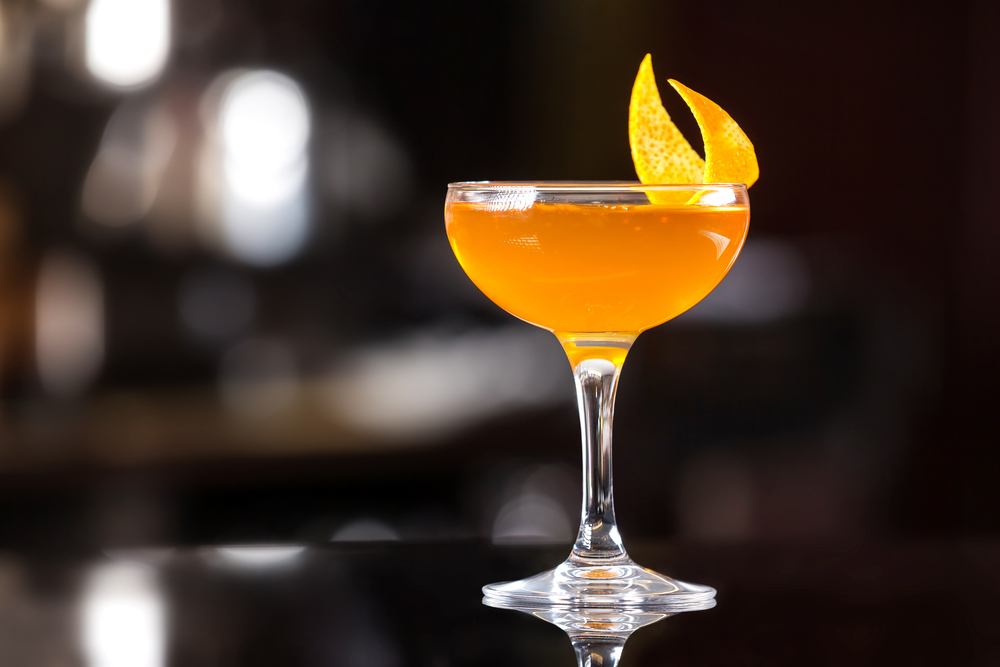 Ingredients: 25ml Jameson Gold Reserve, 25 ml Noilly Prat rouge, 25ml Boudier Guignolet, 25ml blood orange juice
Method: Shake the ingredients together, then fill a tumbler with cubed ice and pour everything in. Garnish with a twist of orange peel.
---
9. The Broadmoor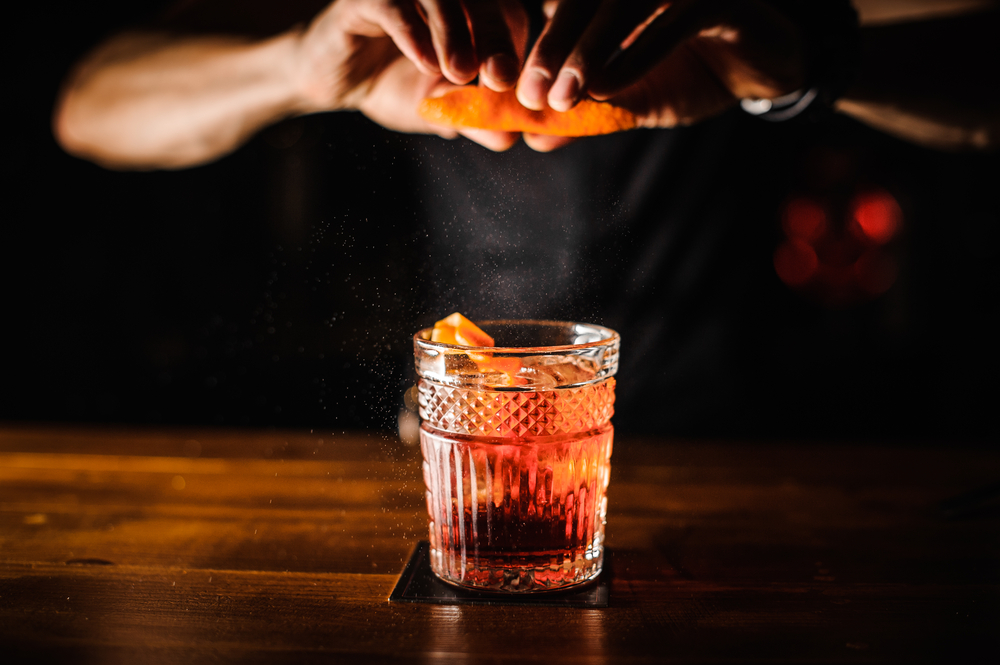 Ingredients: 50ml Connemara, 12.5ml Green Chartreuse, 10ml Sugar Syrup, 3 dashes orange bitters.
Method: Stir over ice and strain into a coupette. Garnish with star anise.
---
10. The Cool Walker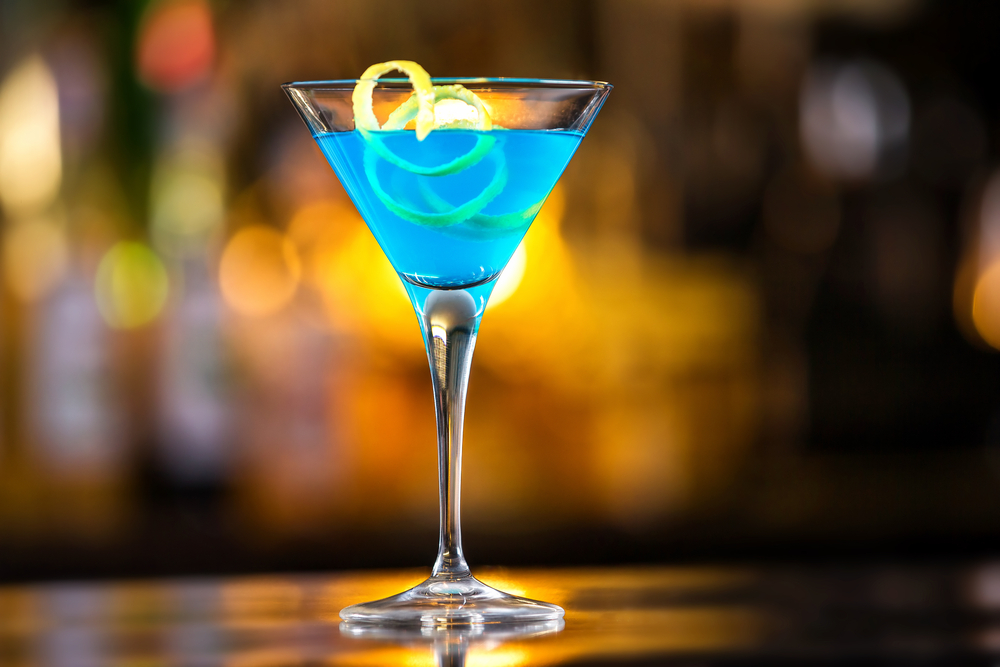 Ingredients: 40ml Jameson 12-Year-Old, 15ml Drambuie, 10ml lime juice, 10ml Gomme syrup, ginger ale, a slice of lemon
Method: Pour the ingredients into a Boston shaker and add the ice. Shake and strain into a highball glass filled with ice. Top with ginger ale, and garnish with a lemon wheel.
---
11. Gaelic Flip Cocktail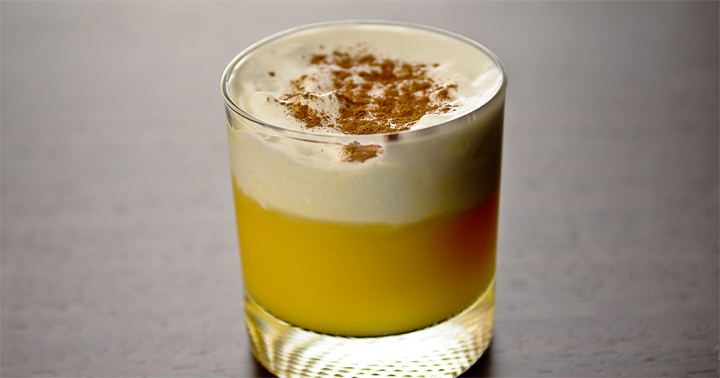 Ingredients: 1.25 oz Bushmills Irish Whiskey, 1 oz Sweet vermouth, 1 tsp Allspice liqueur, 33 oz Simple syrup (one part sugar, one part water), 1 egg
Method: Add all the ingredients to a shaker and dry shake (without ice) to emulsify. Fill with ice and shake again. Strain into an Irish coffee mug or rocks glass and garnish with grated nutmeg.
---
Related Blog Posts