The Ten Best Restaurants in Paris for Wine lovers- Cellar Tours Selection
Paris is a city of over two million people and is today the undisputed economic, political, artistic, and gastronomic hub of France. Citizens of Lyon would undoubtedly disagree, but as far as we are concerned, no other city in France offers as much variety of places to eat and drink: be it high-end haute-cuisine or brasseries off the beaten track Parisian cuisines offers it all. And of course, wine lists containing both country reds and Bordeaux and Burgundy's big names have always been an honored part of the Parisian high-end restaurant experience.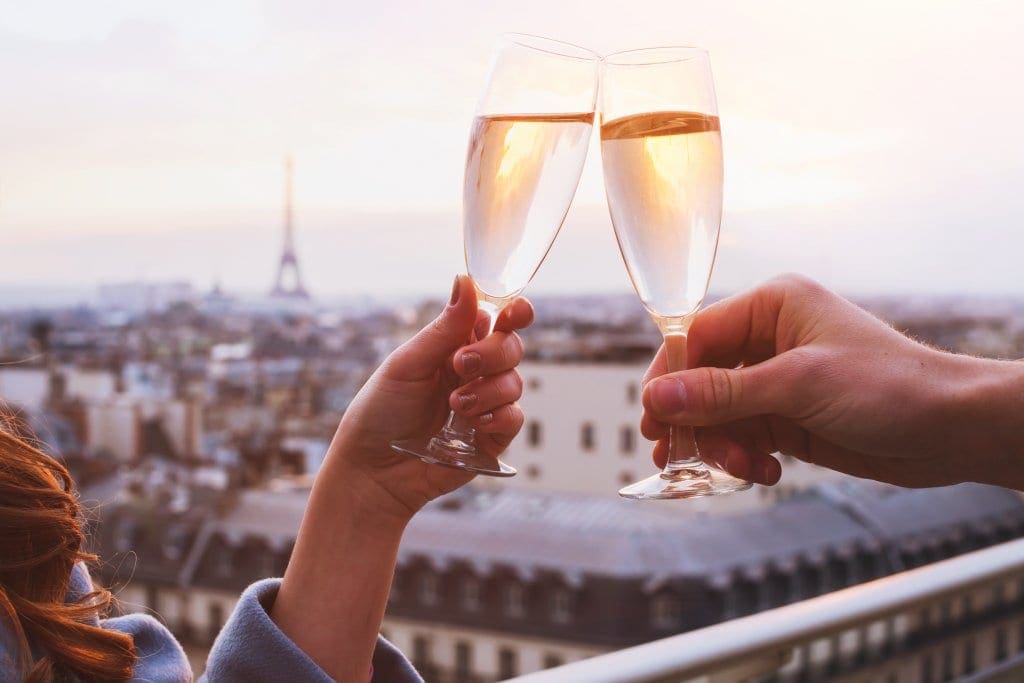 However, a revolution in the city's gastronomic scene has been taking place over the last few years. A new generation of bistros and bars are making the wines far more important than the food — which has to be up-to-scratch nonetheless. Still, now you choose the wine first, and then the chef will match appropriate dishes.
Join Cellar Tours and dine in some of the finest restaurants France has to offer on a Luxury Food & Wine Odyssey Tour
So it's an exhilarating time to be a wine lover dining out in Paris. The classic Encyclopedia size wine lists at venues like La Tour d'Argent still exist for those who love the freedom of choice, which is exactly what a top wine list provides for oenophiles. The other key factor, which elevates Paris above most cities is the sheer volume of educated sommeliers in Paris, who will help you navigate those giant-size lists with ease. The new kids on the block join these venues, smaller restaurants that serve a wide section of good value wines by the glass, often specializing in one region or wine style, natural wines being currently in vogue. Their numbers are growing, so we've done the hard work for you and selected the best below.
This was a hard list to make, but here are our ten favorite restaurants in Paris for wine lovers:
La Tour d'Argent
Address: 17 Quai de la Tournelle, 75005 Paris, France
Website: www.latourdargent.com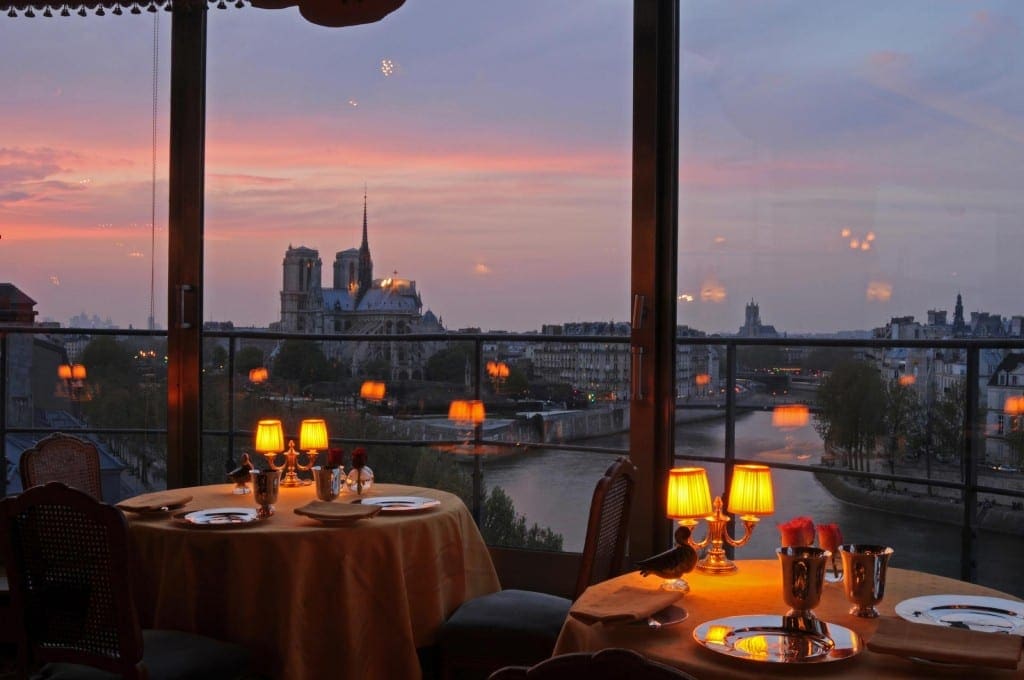 Established in 1582, La Tour d'Argent has recovered its top-class status after a slightly shaky period following the death of Claude Terrail in 2006. Other than Chef Laurent Delarbre's exquisitely refined cooking, the main event is the 15,000 bin wine list, surely one of the largest in the world! Head Sommelier David Ridgway is a true professional and will guide you toward the perfect pairing as this list literally has a wine for every eventuality. A must-visit for every wine lover once in their lifetime.
---
Au Bourguignon du Marais
Address: 52 Rue François Miron, 75004 Paris, France
Website: restaurant.michelin.fr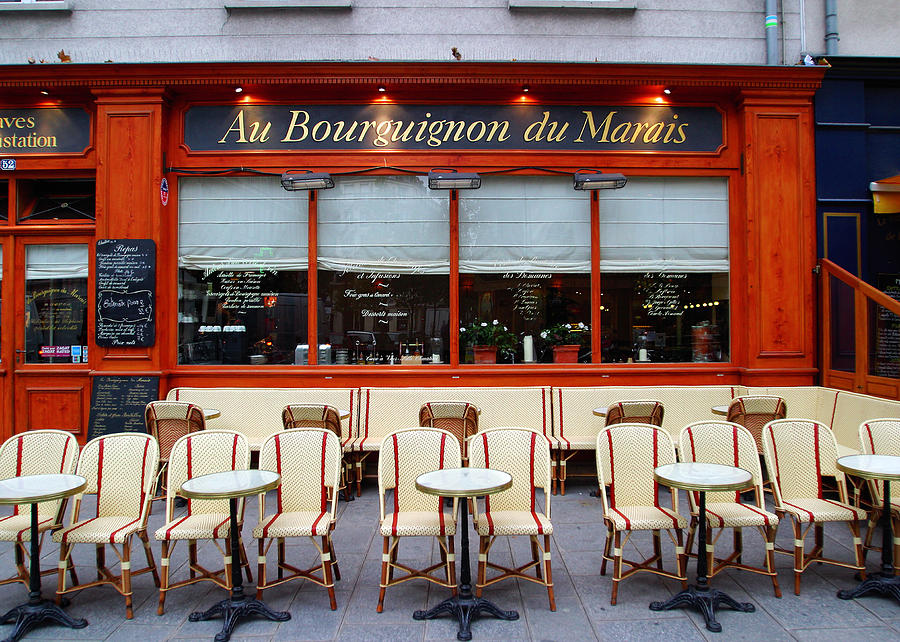 Sip a superior wine with your excellent meal here at barely above retail prices, in a fantastic atmosphere! This venue is a dream for locals and tourists alike — great food, polite, attentive service (not always a given in Paris), and a wide selection of affordable wines. The owners generally stay away from the big names, so expect to find unexpected and hidden gems in their fantastic list.
---
Alain Ducasse au Plaza Athénée
Address: 25 Avenue Montaigne, 75008 Paris, France
Website: www.plaza-athenee-paris.com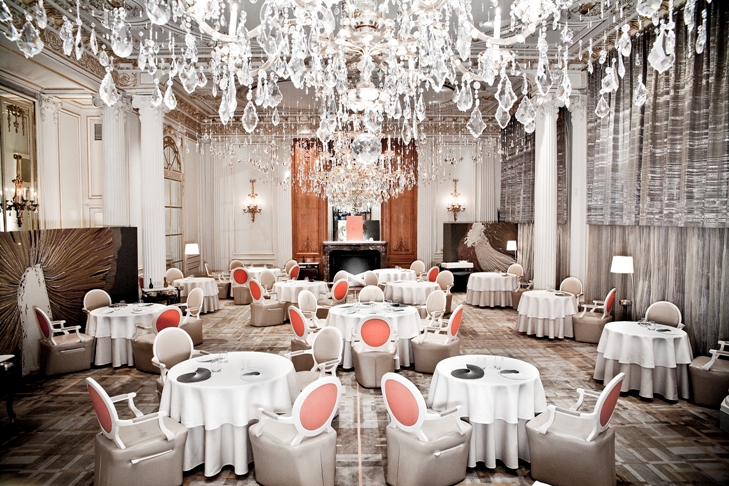 One for the traditionalists, Alain Ducasse's restaurant at the Hotel Plaza Athénée serves 3 Starred Michelin cuisine as refined and mind-blowing as any you'll find in Paris. The opulent, formal surroundings are complemented by a classically styled, elaborate wine list, which is a Bordeaux lover's delight. Extensive selections of older Bordeaux vintages are on offer, as well as an impressive selection of vintage Champagnes. Sommelier Laurent Roucayrol can assist with your choices but make no mistake; this is a place for a wine splurge, not a place to go on a budget.
---
Frenchie
Address: 5 Rue du Nil, 75002 Paris, France
Website: www.frenchie-restaurant.com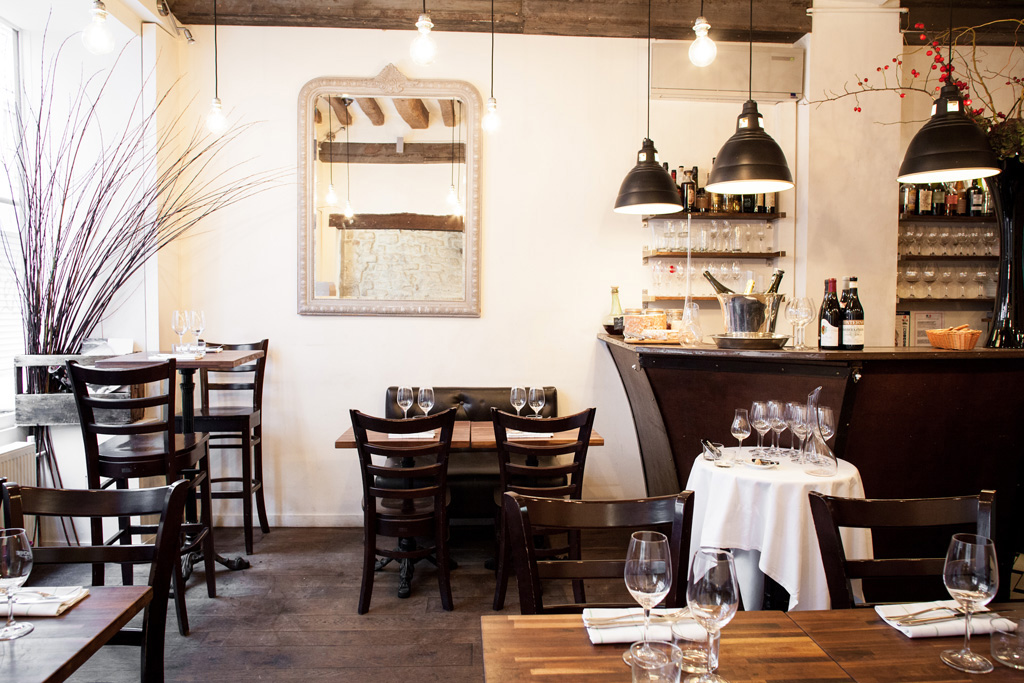 Blink, and you'll miss it; Frenchie is a tiny haven of great bistro-style cooking and fantastic wine pairings from small domaines and family enterprises, no big names to be found here! Sommelier Laura Vidal likes to focus on non-celebrities, so expect lots of natural wine choices and wines from regions you probably won't have heard of. A great place to seek out the lesser-known.
---
Le Grand Vefour
Address: 17 Rue de Beaujolais, 75001 Paris, France
Website: www.grand-vefour.com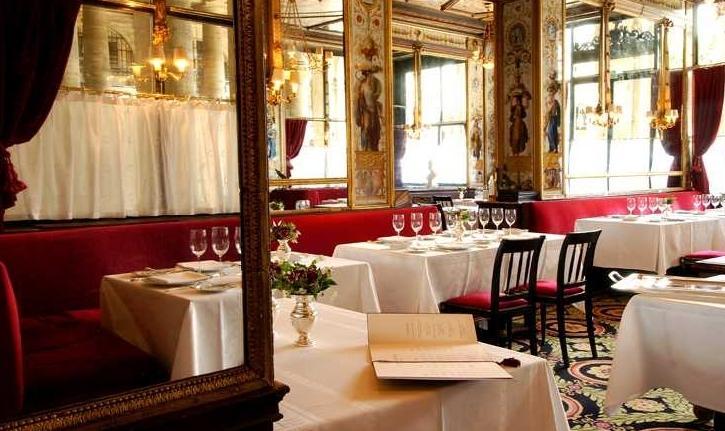 A monument to Paris's importance as a capital of Gastronomy, Le Grand Vefour is a 3 Star Michelin restaurant founded in the 18th century. It is considered to be one of the most beautiful in Paris and has a very long, extensive wine list to match. The bias toward French wines is understandable, considering that every major region in France produces long-lived classics. Burgundy lovers are in for a particular treat, but we would head to the Loire for the best value.
---
Epicure at Hotel Le Bristol
Address: 112 Rue du Faubourg Saint-Honoré, 75008 Paris, France
Website: www.lebristolparis.com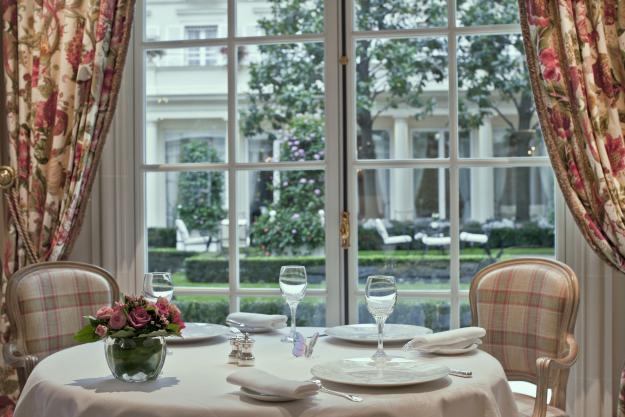 Undoubtedly one of the finest hotel dining experiences in Paris, Epicure is a hard act to follow with chef Eric Frechon's impeccably executed take on the French classics. Locals wait months to get a table at this coveted restaurant, which also houses an outstanding wine list with a good mix of French and international wine choices. The sommelier is one of the most helpful and obliging we've ever met in this city.
---
Le Porte-Pot
Address: 14 Rue Boutebrie, 75005 Paris, France
Website: www.leportepot.com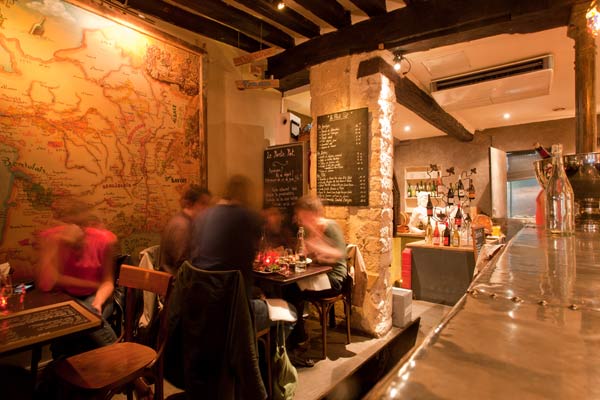 Rising star Guillaume Dupre is as far removed from the sommelier stereotype as can be: warm, friendly, and not at all intimating! He has opened a fantastic bistro and wine bar in the heart of St Michel that serves delicious fusion cuisine and some more traditional favorites. His wine list is a delight, imaginatively put together and reasonably priced; he insists on promoting the lesser-known and less celebrated. His selection of from Beaujolais is second to none.
---
Cafe Burq
Address: 6 rue Burq, 75018 Paris France
Website: www.blackbookmag.com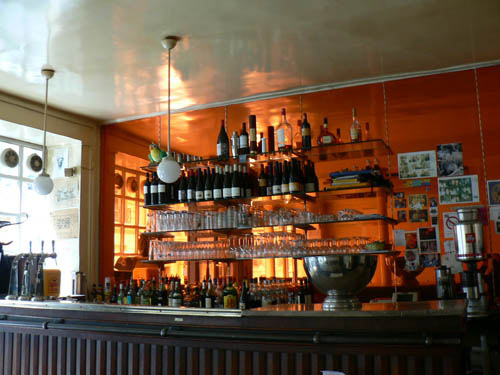 A real gem in Montmartre's mass of touristy restaurants, Cafe Burq specializes in bringing you the best selection of organic wines available across France. The wine list isn't massive, but every wine has been carefully chosen and offers exceptional value for money. Chef Laurent Cardillac creates superb dishes to accompany your wines, and this venue is open to 2 am most nights. So there's no rush to get a table!
---
Le Garde-Robe
Address: 41 Rue de l'Arbre Sec, 75001 Paris, France
Website: www.lefooding.com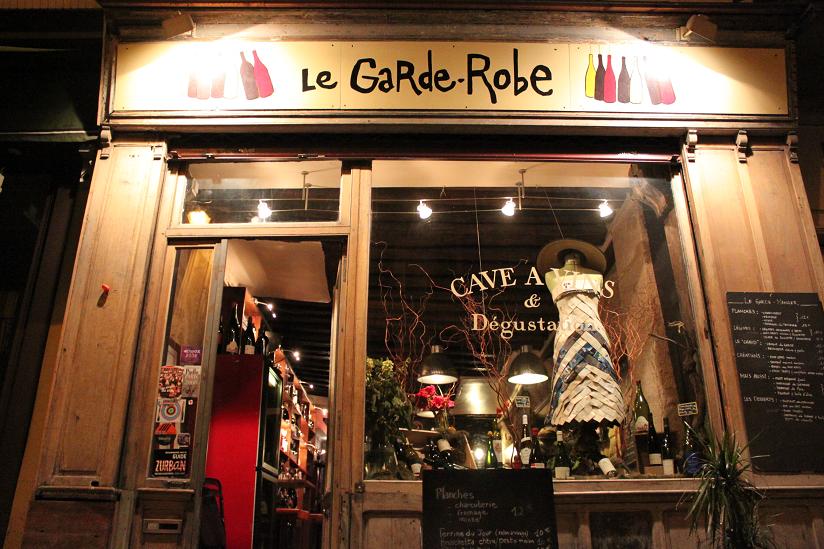 Let the sommelier duo Nathalie and Robin pair your wines with your food choices, and you can't go far wrong at this delightful bistro near the Louvre. They offer over 200 different wines from around the world, but no list. Instead, you simply ask for a recommendation, and they will be happy to serve any wine they stock by the glass. Wines are complemented by the ever-changing Plats du Jour choices and a selection of charcuterie and fresh cheeses.
Related Blog Posts: