Michelin Star Restaurants in Lyon
The question of Lyon's gastronomic credentials is the cause of much consternation in fierce rival Paris. That city lays claim to being the food capital of the world, and it is undoubtedly true that Paris boasts more Michelin stars than any other French city. Many people, including respected food critics and writers, believe France's third-largest city to be its authentic temple de gastronomie. In Lyon, memorable dining is assured.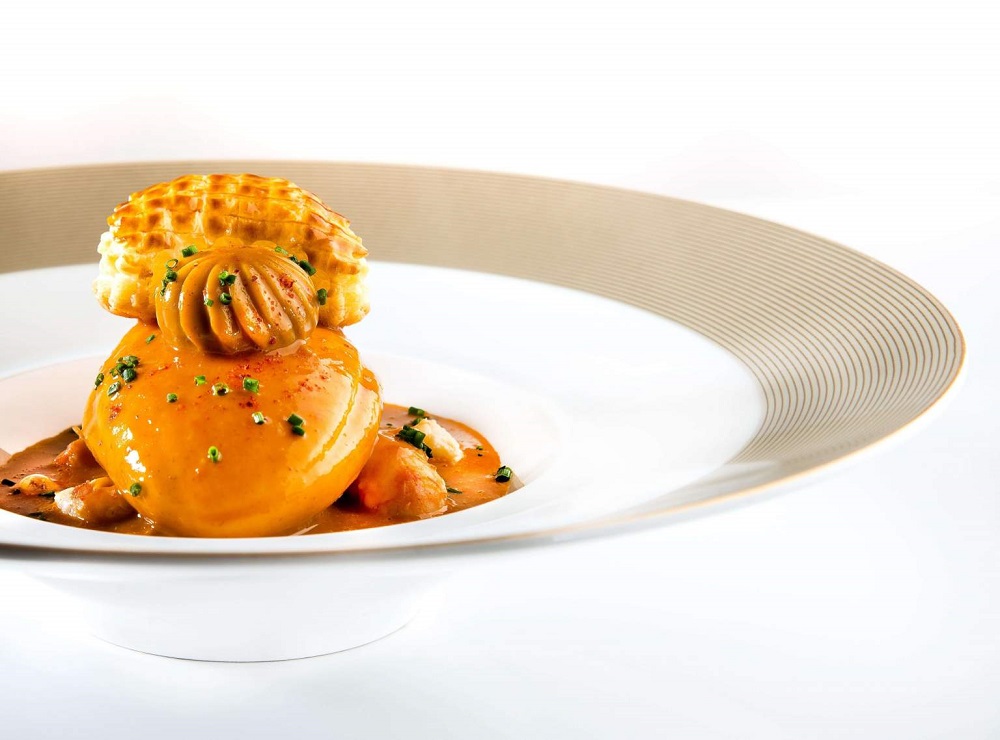 But even if you don't subscribe to the view that Lyon trumps Paris in the culinary stakes, it is undeniable that Lyon is a major gastronomic capital, with lavish dishes, delicacies to savor, and a bounty of eating spaces. Be it old-fashioned bistros with weathered tablecloths or smart, state-of-the-art furnishings and Michelin-starred culinary art. And while informal restaurants are much-loved by locals, Lyon is surely the ideal place to indulge in luxury fine-dining. A flurry of big-name chefs are behind a sparkling Michelin line-up that embraces all the genres: be it classical French, avant-garde, or fusion. Everything is spot on at the best Michelin venues, from the gastronomic prowess to the slick, polished service and memorable wine tomes. Take a peek at the list below – delicious morsels are guaranteed. Join Cellar Tours on an exclusive Lyon Food & Wine Tour customized to your specific tastes.
2 Michelin-starred restaurants
Restaurant Paul Bocuse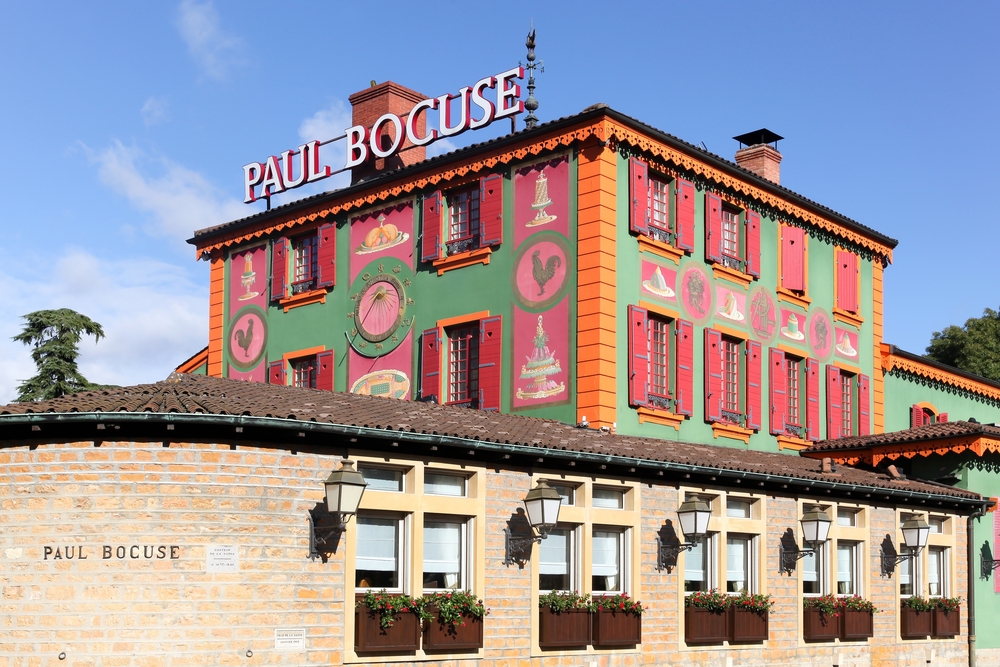 What more can be said about this legendary restaurant, a temple of gastronomy that gives the best of Paris a serious run for their money. It is to be found on the outskirts of Lyon, where a gorgeous dining room awaits, filled with luxurious artworks, chandeliers, and richly textured furnishings. As you dine in a historic family house next to the banks of the Saône River, you might catch a glimpse of the iconic chef himself – Paul Bocuse has been running the kitchen since 1959. Indeed, his career is as incredible as the food on offer today; Bocuse was awarded 3 Michelin stars by 1965, an accolade he has retained until January 2020. One of his most famous signature dishes is a black truffle soup served in a bowl crowned with a pastry cap, prepared for President Giscard d'Estaing. Other wonderful delicacies include Bresse chicken served with morels and cream sauce, succulent lobster salad, and St. Jacques walnut shells with white butter-blown apples. As you'd expect, the service is perfect, and the wine list is a veritable bible.
Website: www.bocuse.fr
Address: 40 Quai de la Plage, 69660 Collonges au Mont d'Or, Lyon
---
La Mere Brazier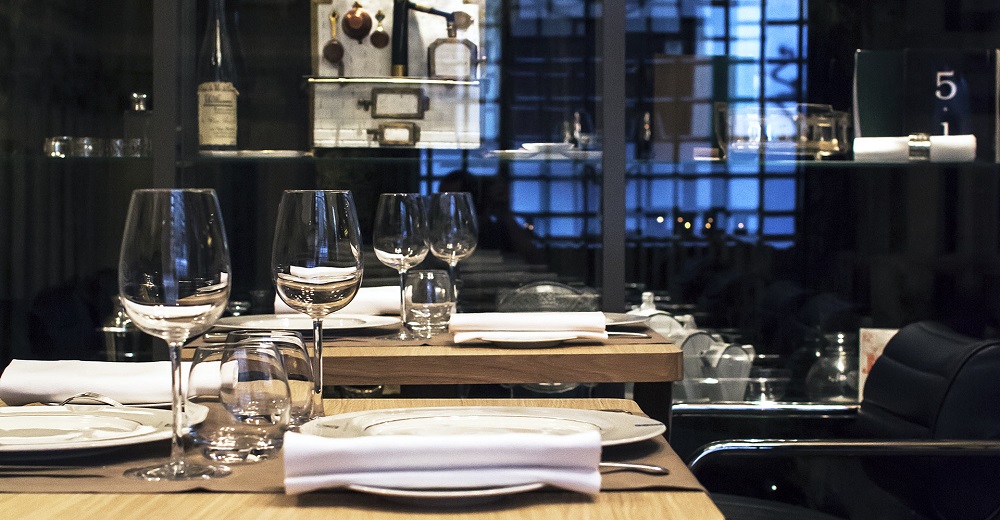 The history is fascinating, and the food is even better. In the 1930s, La Mere Brazier was awarded three stars – head chef Eugenie Brazier was the first-ever woman chef to be awarded three stars. Sadly, its reputation declined in the late 20th century, but a dangerously talented new chef, Mathieu Vianney, took over the kitchen in 2008, gaining two well-deserved Michelin stars in 2009. Today the restaurant is at the top of its game, offering exquisite food in the most convivial of surroundings. Wild sea bass, Bresse chicken, and ravioli of langoustine are just some of the delights designed to inflame the senses and enrapture the palate. Yet the restaurant keeps its feet on the ground; wine mark-ups are reasonable, and there isn't a hint of pretension about the service. Formidable!
Website:lamerebrazier.com
Address: 12 Rue Royale, 69001 Lyon
---
Neuvieme Art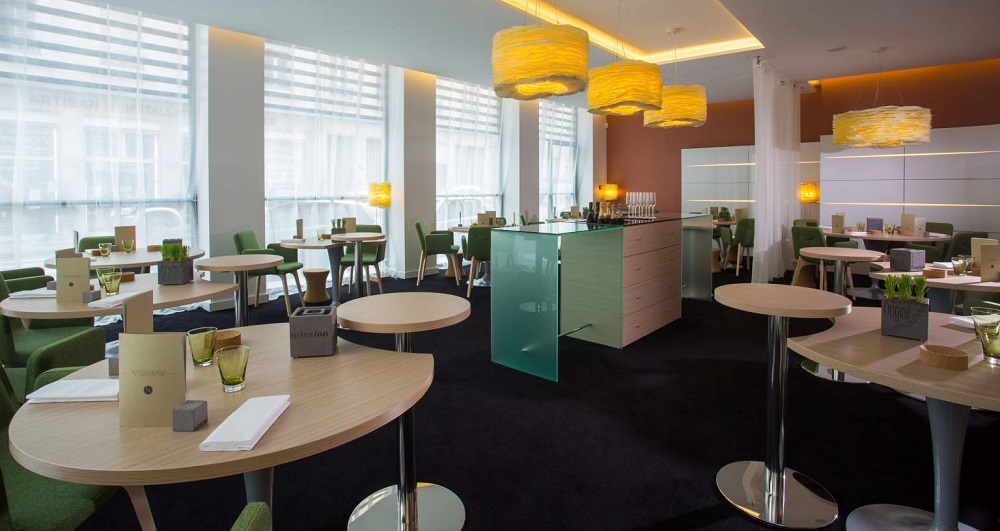 Another contender for a restaurant deserving of a third Michelin star, Neuvieme Art is an exceptional destination that manages to stand out in a crowded marketplace. In the kitchen is Christophe Roure, who opened his first restaurant in the Loire region in 2003, quickly winning a Michelin star. However, Roure decided to move to Lyon in 2014, quickly earning two stars for his wonderful venue, which is admittedly in a nondescript part of the city. But, when the cooking is as exciting as this, who cares? His culinary style is best described as 'restrained modern' – witness scallops pan-fried with black truffle and Noilly Prat foam, compacted into a cylinder. A quintessential example of Roure's cooking: classy, inventive, and utterly delicious. Service is friendly and courteous without being obsequious, while the wine list is lengthy and attractively priced.
Website: www.leneuviemeart.com
Address: 173 rue Cuvier, 69006, Lyon
---
Takao Takano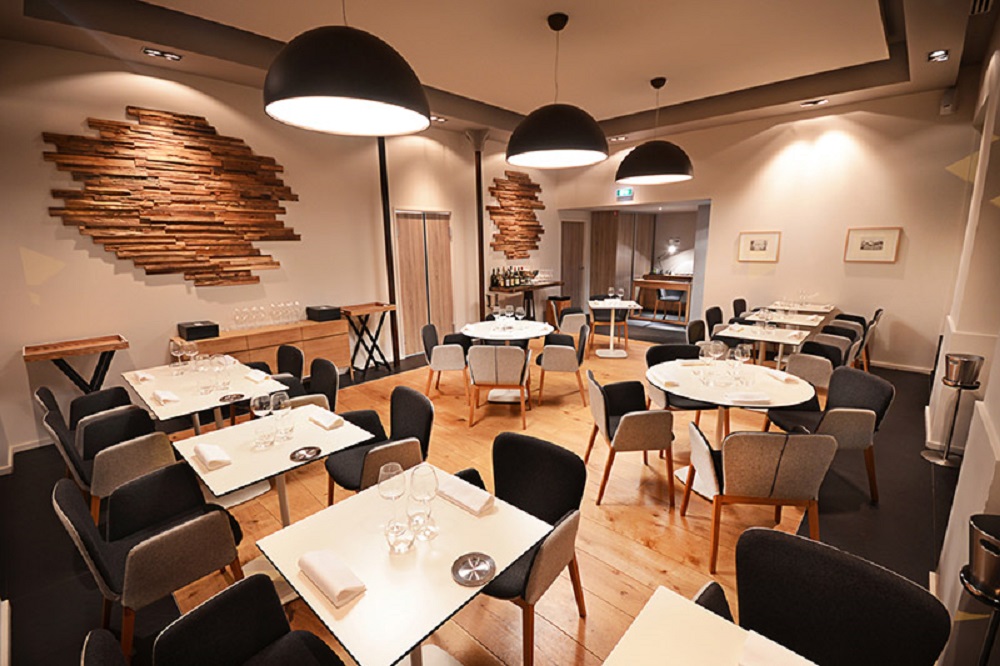 A favorite of both discerning locals and tourists, Takao Takano is a superb Michelin-starred restaurant, offering some of the most inventive and contemporary interpretations of French cuisine. Head chef and owner Takao Takano cooked with the best; after training with Masahiro Morishige at La Butte Boise in Tokyo, Takano had expert tutelage from legendary chef Nicolas Le Bec in Lyon. His first solo venture quickly earned two stars and heaps of praise – the ingredients sourced are magnificent, the culinary technique is flawless, and the service is supremely polished. Few gastronomes would turn their nose up at a medley of gnocchi, crab, and mixed vegetables, with courgette flowers, beans, asparagus, broccoli, coriander, and mountain herbs arranged in the most Instagram-friendly fashion. Divine presentation, but the flavors are even better!
Website: www.takaotakano.com
Address: 33 rue Malesherbes, 69006, Lyon
A selection of Lyon's best 1-star restaurants
Christian Tetedoie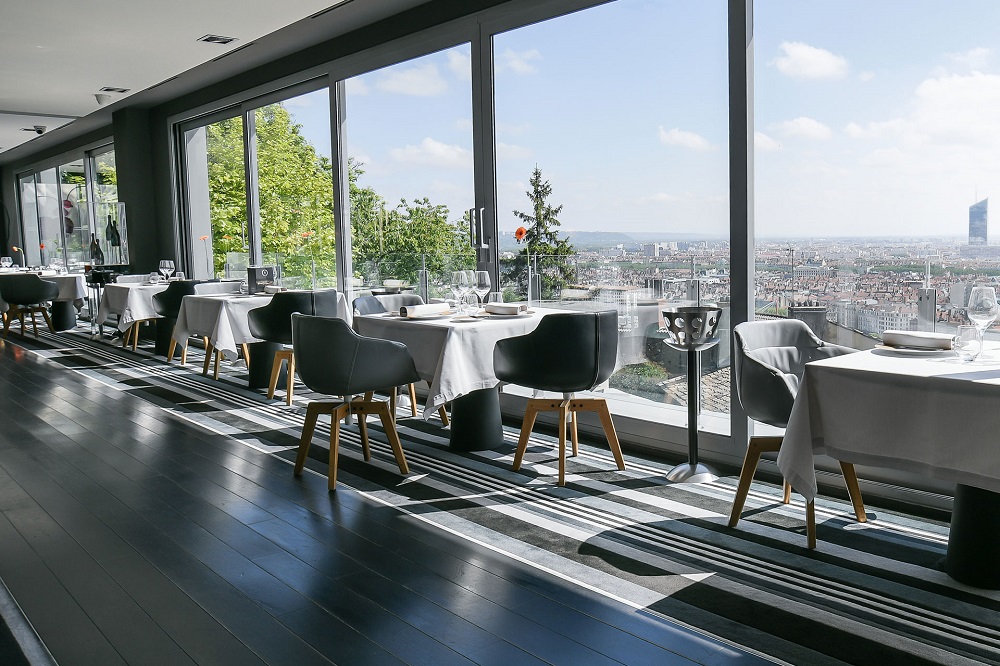 The views of Lyon's skyline are breathtaking from this restaurant, but Christian Tetedoie does not simply trade on its location. Instead, the charming staff brings forth dish after superlative food dish, cooked with love and precision by Christian Tetedoie, who trained under Paul Bocuse and George Blanc. Indeed, his wizardry in the kitchen suggests a second star is imminent; who could resist langoustines poached in butter with slow-cooked shallots, or breast of guinea fowl stuffed with foie gras, coated in a gorgeous foie gras butter, Madeira and Armagnac sauce? Oh, did we also mention that they have page after page of top-end Burgundies for you to salivate over?
Website: tetedoie.com
Address: 4 Rue Professeur Pierre Marion, 69005 Lyon
---
Le Passe Temps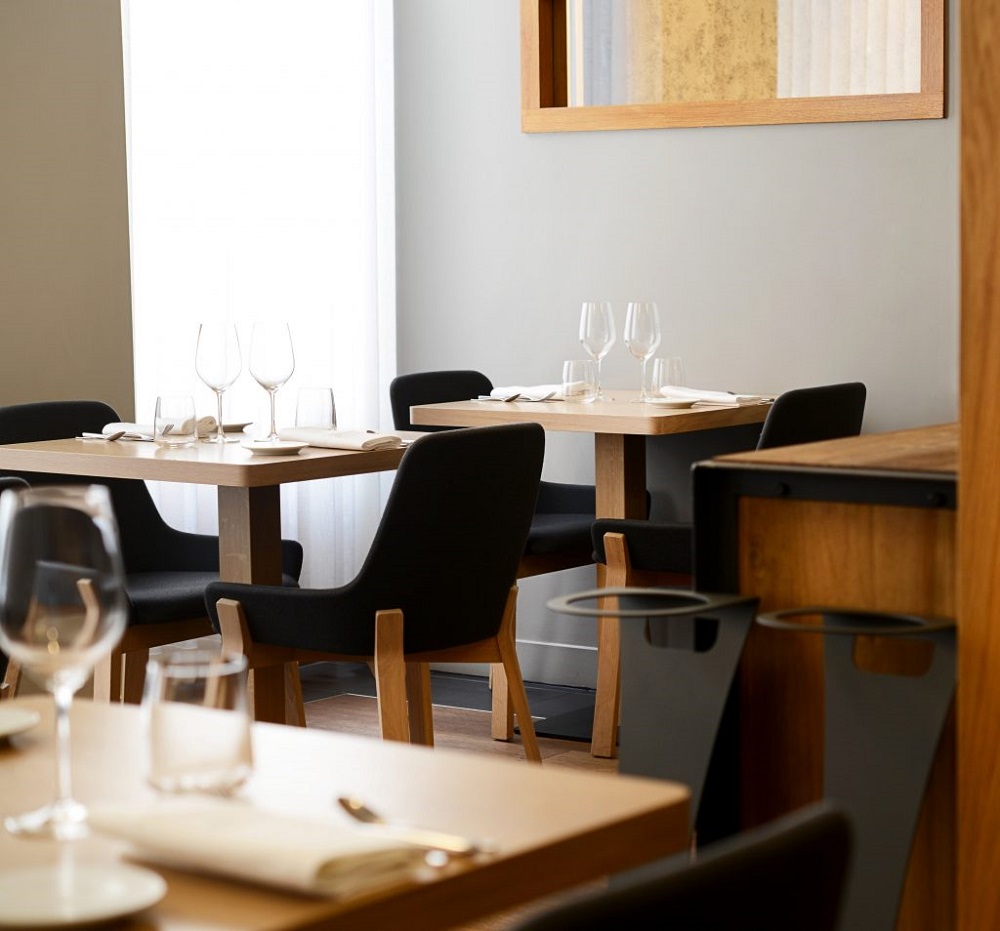 Top-end French gastronomy merges with Korean accents at Le Passe Temps to spectacular effect. Head chef Younghoon Lee trained at the Institut Bocuse – set up by the legendary Paul Bocuse – and so was very qualified to set up his own restaurant in Lyon. The award of 1 Michelin star came very quickly, and with good reason. His cooking is so refined and yet nourishing – the food is all heart and soul, the antithesis of over-conceptualized cuisine that nevertheless is inventive and exciting. Moreover, the service is unfailingly friendly and courteous, something not always guaranteed in France. A real gem of a restaurant that deserves a second star.
Website: www.lepassetemps-restaurant.com
Address: 52 Rue Tronchet, 69006 Lyon
---
Guy Lassausaie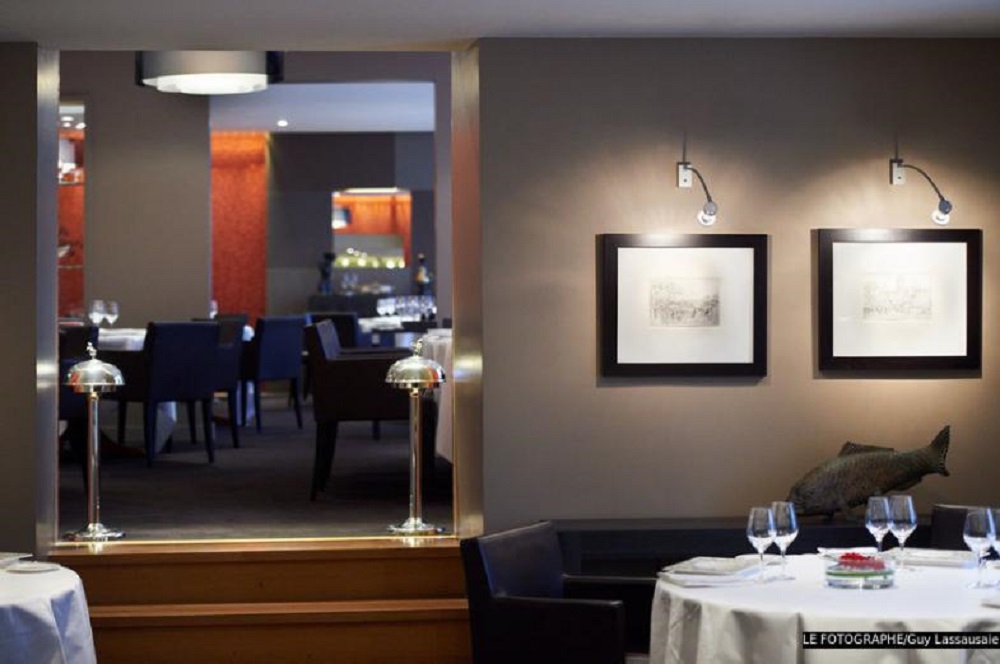 It may have been demoted from 2-star to 1-star status in the recent edition of the Michelin guide, but as far as we're concerned, Guy Lassausaie is still a brilliant restaurant. Since 1984 the eponymous owner has been wowing diners with his sophisticated, complex interpretations of classic French dishes in the small, unassuming village of Chasseley, which is 20km north of Lyon and well worth the detour. Quite apart from the silky smooth service and wonderful wine list, the dishes are so fantastically extravagant and decadent; who could resist fillet of red mullet, with black truffles tucked inside or quail coated with foie gras, served inside a deep-fried sphere, with a compote of onions and apricots on the side? So decadent, so luxurious, and so Michelin!
Website: www.guy-lassausaie.com
Address:  1 Rue de Belle-Sise, 69380 Chasselay, Franc
---
Jeremy Galvan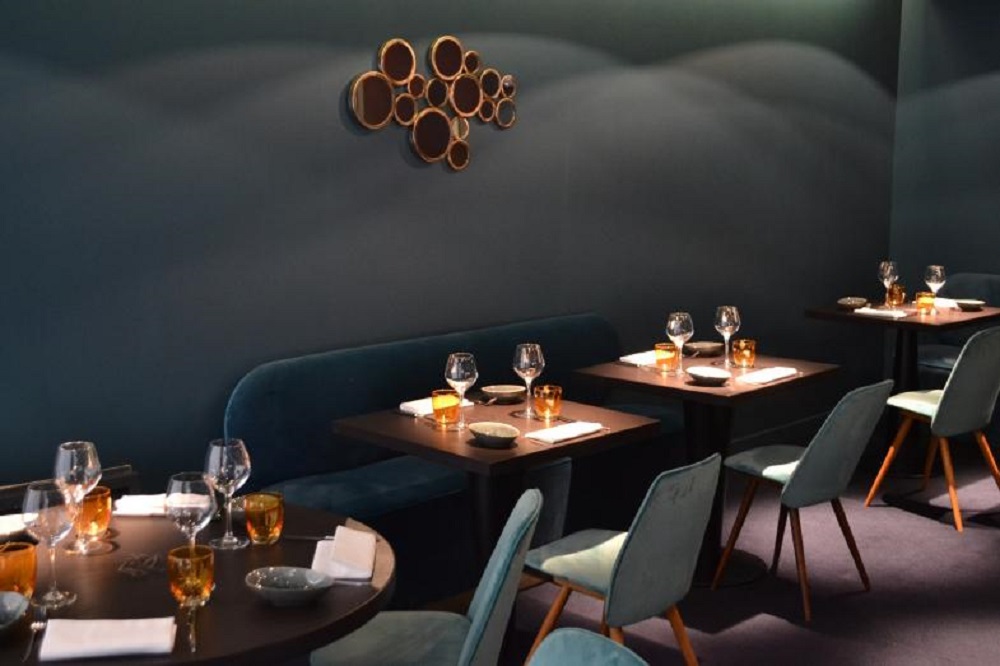 A rising star among Lyon's firmament of brilliant chefs, Jeremy Galvan is massively talented and yet so unassuming. His one-star restaurant manages to push modern French cuisine boundaries while remaining faithful to its roots and traditions. Most diners choose from one of the exceptional tasting menus – "Interlude," "Let go," and "Perfume" set the tone for the dishes that follow, underpinning Galvan's ethos of serving "cuisine based on instinct." Everything sampled was uniformly excellent: original, creative, and playful dishes are supported by a team of professional staff, who glide around a contemporary and welcoming dining room—another must-visit destination in the foodie paradise of Lyon.
Website: jeremygalvanrestaurant.com
Address: 29 rue du Boeuf69005 Lyon
---
Prairial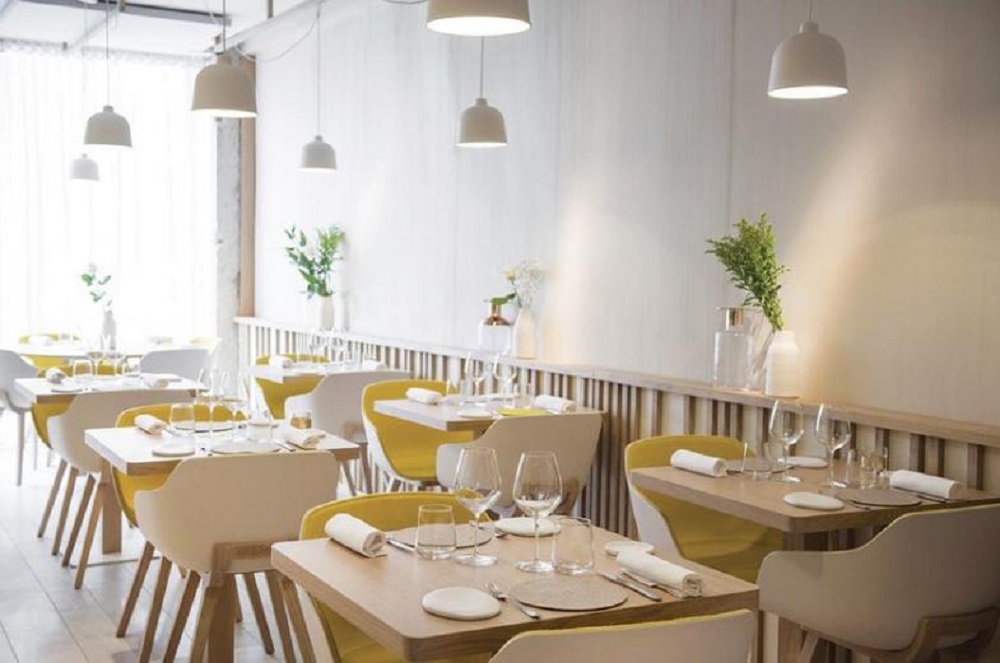 We love this sophisticated and relaxed restaurant, which offers some of Lyon's best Michelin-starred dining without a ludicrous asking price. The dining room is small and intimate, with an airy, Scandinavian vibe reinforced by the lightwood furniture, lack of clutter, and fuss. Instead, every gastronome worth his or her salt focuses on the splendid cooking, with every dish cheerfully explained by the most enthusiastic staff in Lyon! The wine pairing menu is also one of the best in the city, offering a range of classical styles and some more esoteric choices for the adventurous. This is an address that every sybarite will want to visit and pronto.
Website: www.prairial-restaurant.fr
Address:  11 Rue Chavanne, 69001 Lyon
Related Blog Posts: