The pace with which Spain has revolutionized its culinary landscape is one of the most dramatic cultural changes to have occurred in the country in recent times. Once regarded as something of an insignificant player in the gastronomic arena, Spain is now bursting with exciting new venues, dynamic raw talent, and more than a few Michelin-starred restaurants that have attracted considerable global acclaim.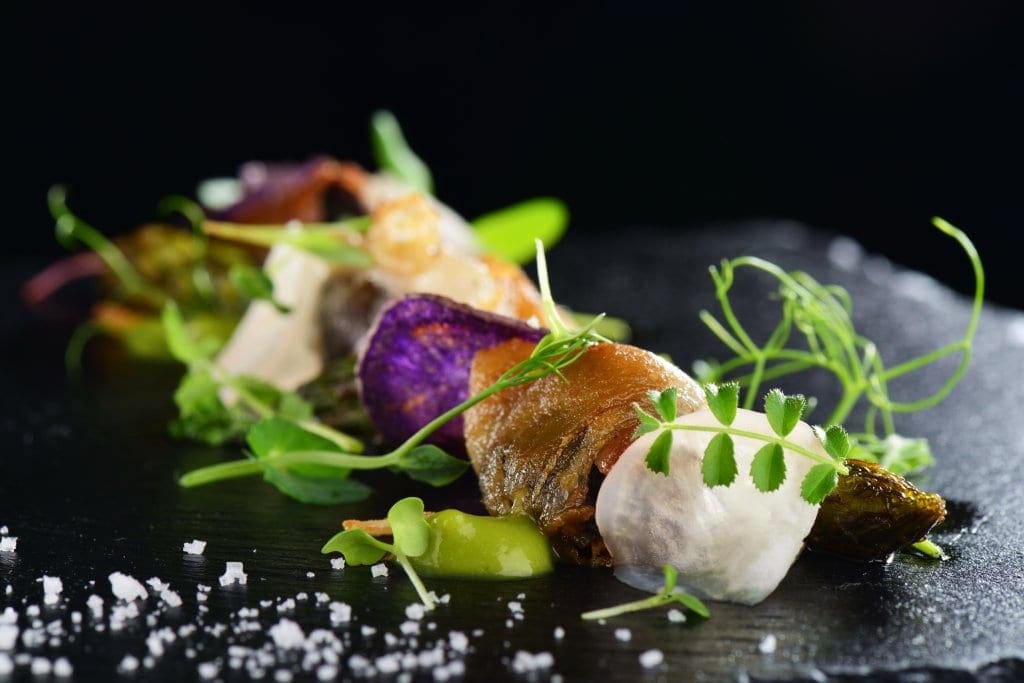 For a start, it's the birthplace of Ferran Adria, undoubtedly the world's most famous chef alive today and founder of the legendary El Bulli restaurant in a small village in  Catalunya – which is sadly now closed to the public. But, Ferran's influence continues to permeate throughout the country, and many of Spain's top chefs have done a stint in Adria's kitchen. Then, there's the equally superb El Celler de Can Roca, winner of the San Pellegrino Best Restaurant award in 2013. Not to mention the Basque region's firmament of famous names, including Juan Mari Arzak, Pedro Subijana, Eneko Atxa, and, of course, Martin Berassetegui, who currently boasts more Michelin stars than any other Spanish chef. Let there be no doubt: foodies on a culinary tour of Spain are going to be seriously spoilt for choice.
Traditionally, the Basque country region was regarded as the main source of high-end gastronomy. However, in recent times, the Catalans have been giving them a serious run for their money! And in fact, superlative restaurants can now be found across the Iberian peninsula, even in such remote destinations as Extremadura. There has also been a noticeable broadening of Spanish cuisine influences in recent times, with mass immigration into urban Spain adding ethnic variety to a gastronomic scene that offers tradition, adventure, and excitement in abundance. The only major problem for visiting foodies is knowing where to start. To that end, we have prepared a guide to some of the most exciting, original, and established restaurants that visitors can enjoy on a Food & Wine Odyssey Tour of Spain. We hope you approve.
Atrio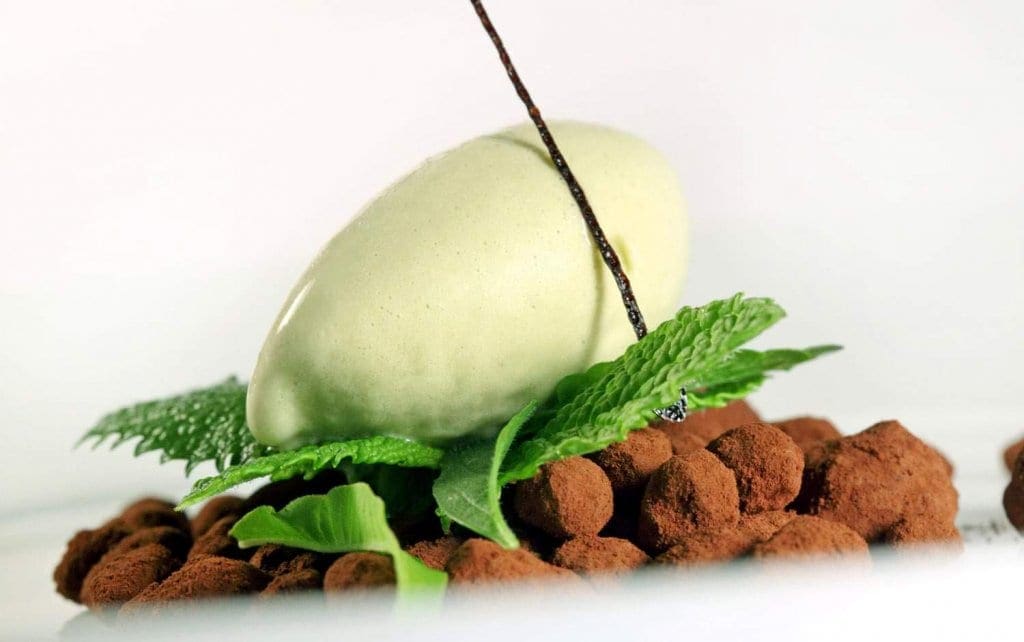 Address: Plaza de San Mateo, 1, Caceres, 10003, Extremadura
Website: restauranteatrio.com
The darling of both Madrid's well-healed elite and visiting gastronomes, Atrio is possibly the most-talked-about restaurant in Spain today, despite its remote location in Extremadura. Head chef Tono Perez has taken over the reins of Atrio's former master, Juan Gonzalez, with admirable ease and is today widely considered one of the world's greatest culinary stars. Offering his guests two tasting menus – traditional Atrio classics and new creations – Perez has won pundits for his flair for crafting exciting dishes that are yet faithful to Spanish culinary tradition. Creations such as Jamon with squid and curry sauce, careta – pork, crayfish, and duck consume – and the divine torta del casar with quince ice-cream, an exceptional local cheese made from sheep's milk.
But the food is not the only major attraction at Atrio; a gargantuan wine list put together by sommelier Jose Polo has earned much attention. For where else in Spain could you hope to encounter Montrachet de la Romanée Conti 1987, 23 vintages of Petrus, or 1929 Chateau Lafite? Polo broke new ground in his two-hundred page plus extravaganza, offering fine wines from virtually all corners of the globe, including an extended list of Vega Sicilia vintages, legendary Rioja names, and old sherries. To find such a diverse list in Spain is nothing short of remarkable, even in such a high-class address.
---
AbaC Restaurant Hotel

Address: Avenida Tibidabo 1, Tibidabo, Barcelona
Website: www.abacbarcelona.com
This swanky hotel away from the manic hustle and bustle of downtown Barcelona houses one of the city's greatest restaurants; the 2-Michelin starred Abac. An already classy address is complemented by head chef Jordi Cruz's outstanding cooking, a stylish, modern dining room, and spot-on service. Hugely respected amongst his peers, Cruz turns out complex dishes that lean towards the international on his two different tasting menus, in addition to the à la carte option. But, those in the know wisely stick to the tasting menus, which encompass such delights as duck foie gras with pistachio and hazelnuts, braised sweet prawn with crispy pork tail and pork dumpling, and red mullet with olive oil purée and pesto sponge. Simply put, a less than perfect dish never leaves this superb kitchen, making ABaC a must-visit destination for any foodie on a gastronomic pilgrimage through Barcelona. Then, there is the formidable selection of both Spanish and international wines, including many vintage Cavas, old Riojas, and top-flight Bordeaux.
---
Aponiente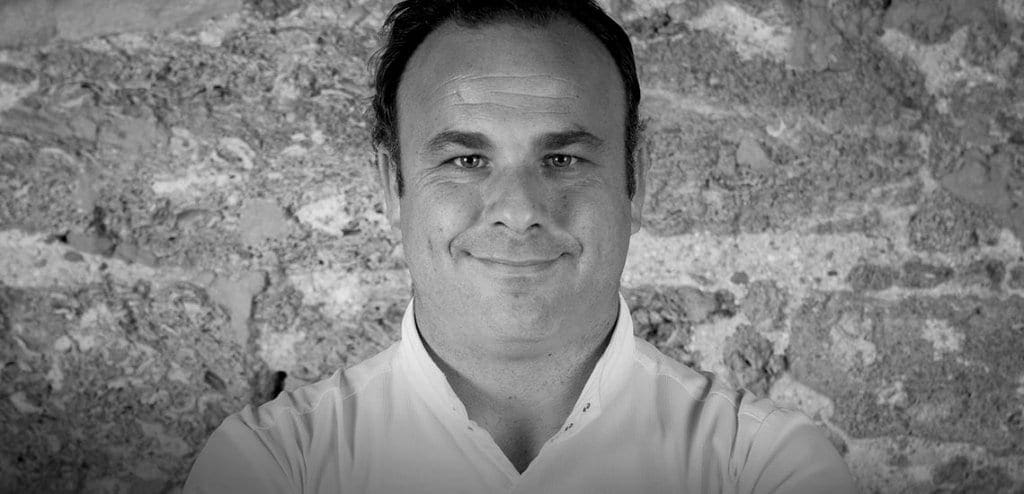 Address: Calle Puerto Escondido, 6, 11500 El Puerto de Sta María, Cádiz
Website: www.aponiente.com
Welcome to Spain's best-kept secret – Aponiente. This source of spectacular food has, thus far, remained in the shadow of Spain's more famous addresses; critical recognition is helping to remedy this state of affairs. For Aponiente is an exceptional restaurant, presided over by the talented Angel Leon, a chef who deserves to join the firmament of Spain's best. His very trendy and stylishly decorated restaurant shows respect for Spain's heritage as a seafaring nation, championing abundant fish varieties and avoiding the more rare species. Two tasting menus afford the opportunity to explore Leon's creativity; highlights include rice with plankton and sea-cumber, oyster mousse, razor clam sorrentinos, and beetroot ice-cream. The service is warm, approachable, and yet very professional, giving the impression that they really want each visitor to feel valued. An enviable wine cellar is the icing on the cake, stocked full of Spanish classics and plenty of affordable options too.
---
Dani Garcia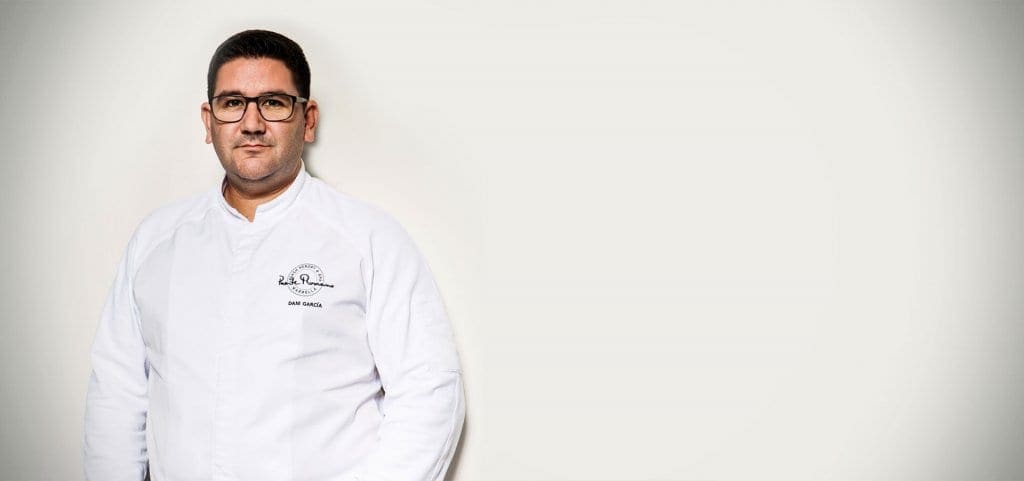 Address: Puente Romano Beach Resort Marbella, Bulevar Príncipe Alfonso von Hohenlohe, s/n, 29602 Marbella
Website: www.grupodanigarcia.com/en/restaurants/dani-garcia-restaurant/
Dazzling and effortlessly chic, Dani Garcia is definitely the place to see and be seen in glamorous Marbella. The décor alone is worth the price of a meal here: bold, contemporary design is offset by various examples of ersatz foliage dotted around the dining room, a very 21st-century dining experience. However, the food is far from an after-thought at this trendy space; Garcia is one of Andalucia's leading chefs and delights in the unexpected. His food is best described as experimental and yet playful, and traditional ingredients are transformed with scientific precision into exquisitely flavored and textured dishes. Avocado and lobster cannelloni with herbs and flowers, roasted sea bass, stewed wheat, truffle puree, and sautéed lamb sweetbreads paired with ras el hanout puree. Desserts are similarly unmissable, and you must try the chocolate and whiskey sponge cake, paired with an iced coffee Lagavulin. The service is befitting the address and is totally spot-on, slick, and professional without a hint of pretension. And then there is the wine cellar, expertly stocked with rare labels from across the globe that beg to be sampled. Just remember to bring your credit card.
---
Elkano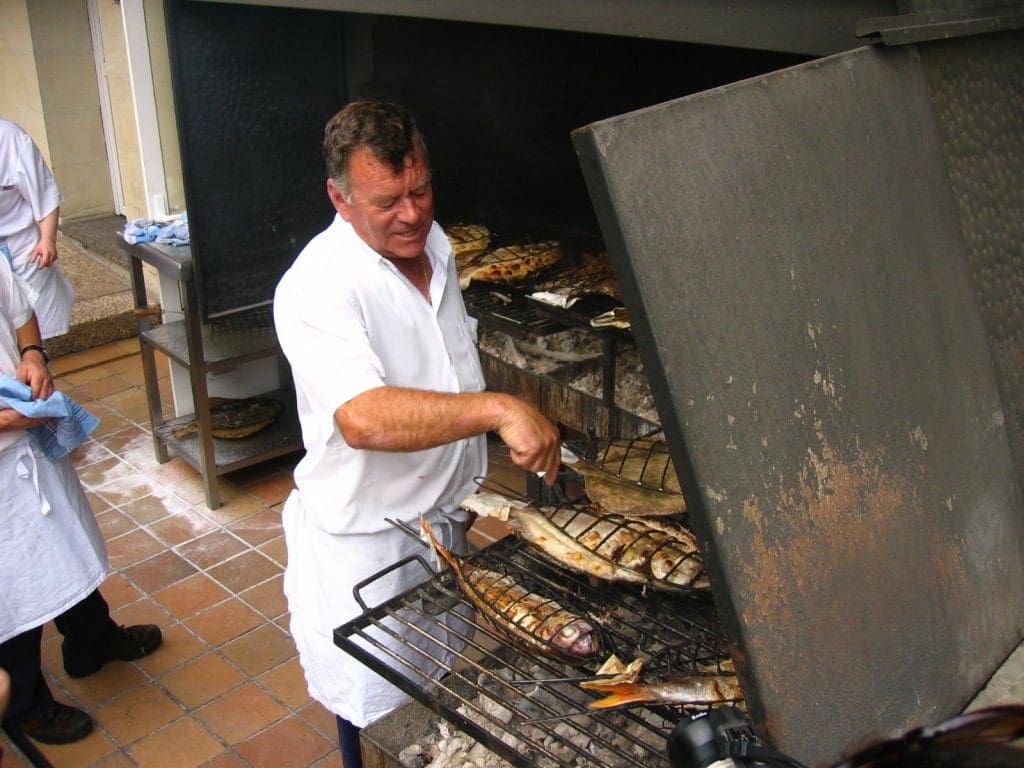 Address: Herrerieta Kalea, 2, 20808, Getaria
Website: www.restauranteelkano.com
The specialty at this wonderful Basque restaurant is superlative seafood in every shape and form, served with warmth and humor from a team of effortlessly charming staff. You'll find it in a picturesque little village called Getaria. The men behind Elkano are Head Chef Pedro Arregui and his trusted grill master Luis Manterola, a skilled professional if ever there was one. Their mantra ensures all their fish and shellfish are seasonal, locally caught, and as fresh as possible – an ideal match for the region's thirst-quenching Txacoli wine. The formulae for enjoying a meal here is simple: order a glass of white, peruse the menu and devour the freshest, most delicious seafood in Spain. If you'd like some personal recommendations, then the Kokotxas Pil Pil – grilled hake jowl – is superb, as are the daily grilled fish dishes, expertly prepared for you by Manterola. A bevy of fantastic whites from Northern Spain complements the proceeding nicely, as does the always buzzy atmosphere. However, it can be tough to secure a table in the summer season, so book ahead!
---
Akelarre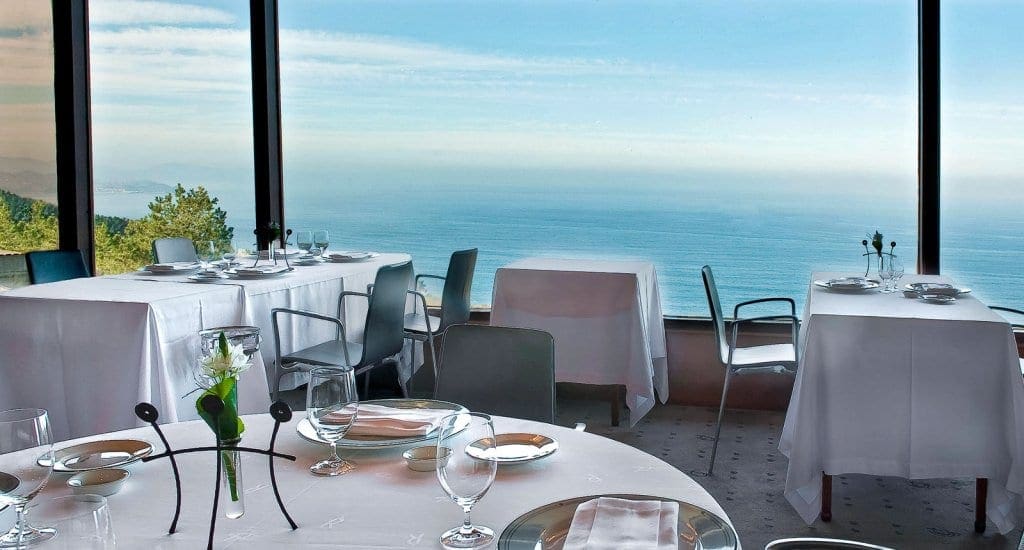 Address: Paseo Padre Orcolaga, 56, 20008, San-Sebastian
Website: www.akelarre.net
Arguably northern Spain's most celebrated restaurant, Akelarre, continues to astound visitors with its complex, inventive, and exquisite modern Spanish cuisine lovingly prepared by maestro chef Pedro Subijana. Even before it was awarded its third Michelin star in 2006, Akelarre was notoriously difficult to get into; today, hopefuls are advised to book well in advance – it's so worth it! Showcasing three separate tasting menus, Subijana is all about culinary surprises grounded in Basque tradition rather than adopting an overly experimental approach to cooking. So you might start with hake with oyster leaf, or prawn and French beans cooked in "orujo" fire, followed by a roasted wood pigeon with cocoa infused sauce, finishing with the utterly divine xaxu and foaming coconut ice-cream. To accompany your gastronomic adventure is over 600 different wine choices, with plenty of help on hand from the charming sommelier – all in all, a pretty flawless dining experience.
---
Abantal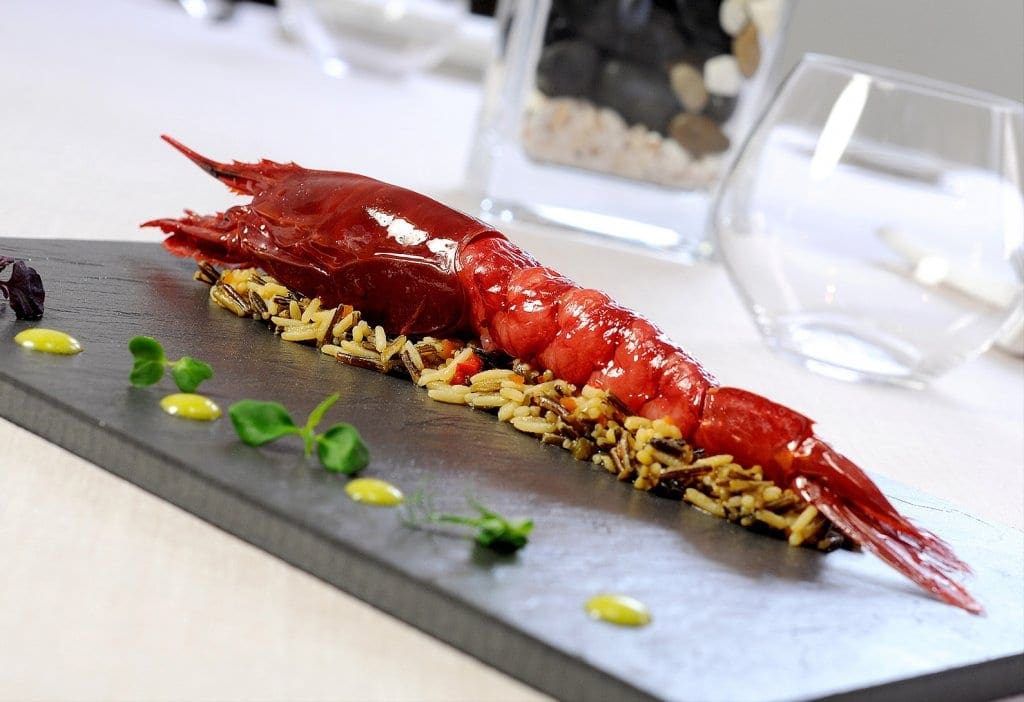 Address: Calle Alcalde José de la Bandera, 7, 41003 Sevilla
Website: www.abantalrestaurante.es
Seville's greatest restaurant is also one of its most elusive; in a nondescript side street, tucked away from the city's bustling center, you'll find one of Spain's most exciting destinations. Julio Fernandez Quintero presided over this Michelin-starred den of great food and stays faithful to its Andalucian origins, adding a dash of sparkle and creativity to local classics, with fresh fish in generous abundance. In a contemporary, minimalist space, Quintero prepares such delights as cod roe salad and goats cheese wafers, Ajo Blanco almond soup with Huelva prawns, and snapper paired with a seafood Bisque. For dessert, you must try his signature banana cake with lemon sorbet – utterly amazing. Service is suitably slick and attentive. Abantal also boasts a very classy wine list, with a lovely selection of delicious, zesty whites from Galicia. We always plump for a Godello.
---
El Retiro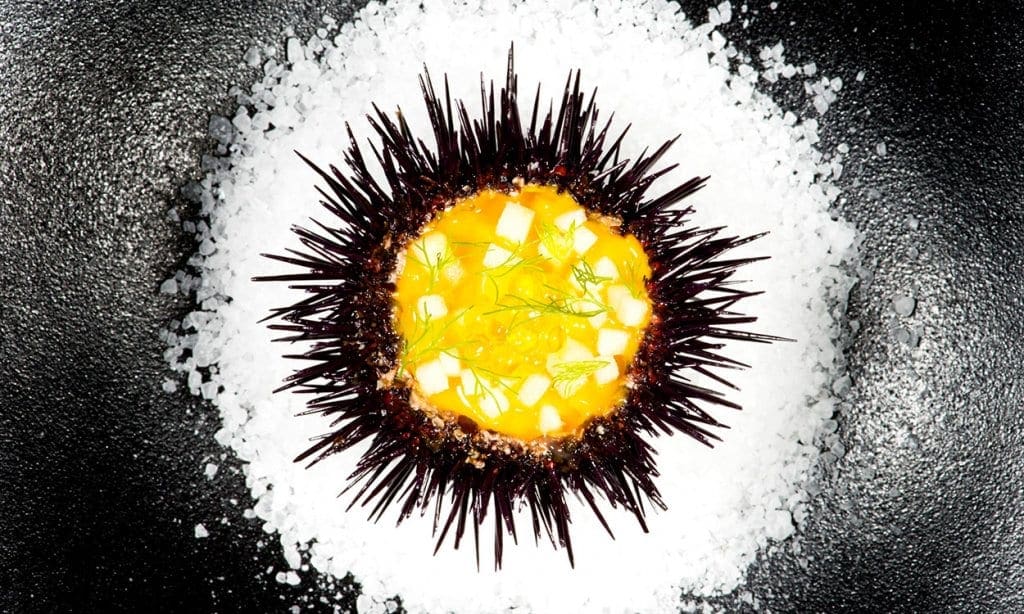 Address: Pancar, Asturias
Website: www.elretirollanes.es
Often overshadowed by the Basque Country, Asturias can increasingly hold its own with superlative restaurants like El Retiro. Head chef Ricardo Gonzalez Sortes recently earned El Retiro its first Michelin star; we're sure another will follow. The young chef is a rising star in Spanish gastronomy. It has the laudable aim of bringing fine dining to a wider audience by keeping his prices reasonable and the service approachable and warm, rather than formal. Visitors are welcomed into a spacious dining room enclosed in rock by a team of charming staff who will explain the tasting menu, a popular choice among diners as it features mouthwatering dishes that vary according to the season. Dishes might include lime-scented oysters, cauliflower cockles, roast suckling pig and Asturian wild chicken, or pitu de calaya. For dessert, try the irresistible crème brulee with chocolate ice, an improvement on that French classic.
---
Venta Moncalvillo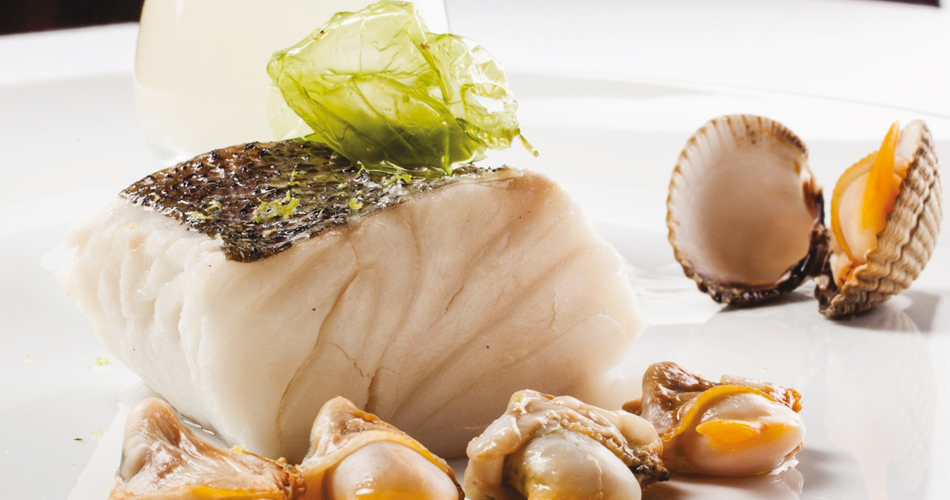 Address: Crta. Medrano, 6, 26373, Daroca de Rioja, La Rioja
Website:www.ventamoncalvillo.com
Venta Moncalvillo is a Rioja enthusiast's dream come true. A historic building in the idyllic countryside, Venta Moncalvillo offers warm hospitality, delicious local cuisine, and an incredible selection of Rioja vintages, including some very rare bottles. Your host is Ignacio Echapresto, a local chef who trained not under the tutelage of a famous chef but rather his mother. His resulting culinary style is both honest and creative; Echapresto brings out the full flavor of each component in a dish, using only the finest, locally sourced ingredients as much as is humanly possible. Your dinner might start with king prawns sautéed with courgette spaghetti and ginger, followed by roast pigeon, stewed pears, pine nuts, liver pate, perhaps roast kid, paired with an apple salad. Desserts are an admissible treat; artful constructions such as caramelized "Torrija" ice-cream and walnuts is as delicious as it is clever. But we must not forget the formidable wine cellar, expertly handled by his brother Carlos. You can either go for the very reasonable wine pairing option or let Carlos' expert hand guide you to something extraordinary indeed. Like a 1994 Vina Ardanza Reserva, for instance.
---
La Terraza del Casino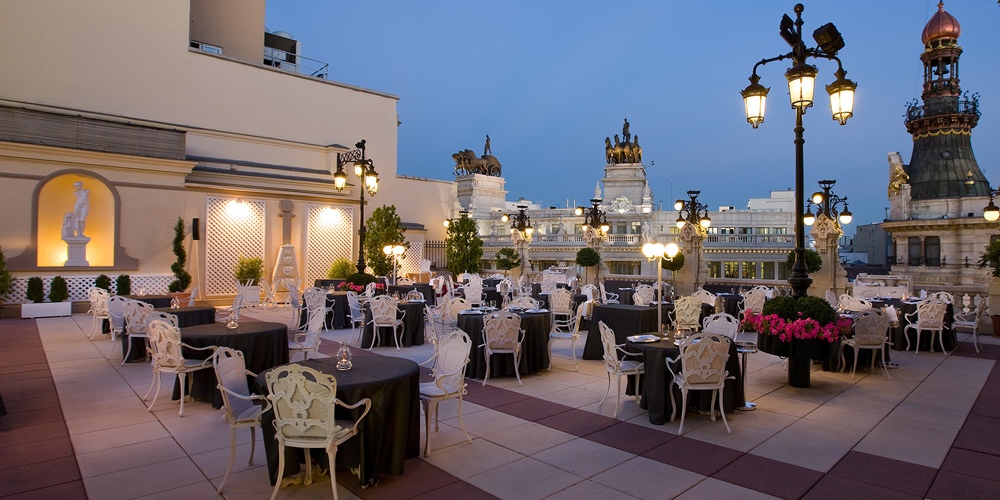 Address: Calle Alcalá, 15, 28022, Madrid
Website: casinodemadrid.es
Madrid's most opulent address, La Terraza del Casino's tables are in high demand thanks to the consistently excellent cooking traversing a range of cuisines. Much loved by Madrid's elite, La Terraza's fame is due, in part, to the fact that the legendary chef Ferran Adria lends his expertise to the kitchen, working with resident chef Paco Roncero to craft a range of exciting and imaginative dishes. The building itself is worthy of mention; built in the 1830s, it was designed to function as a meeting place for the aristocracy, a fitting beginning as today it houses a glamorous 2 Michelin-starred restaurant. Patrons are given an evening of true international theater – Roncero's tasting menu is designed to tease and delight the senses equally. A typical experience might involve razor-clam niguri, sauteed squid with onion and ink confit, langoustine wrapped in quinoa, and Wagyu beef served with a teriyaki sauce. Those with a sweet tooth will love the strawberry coulis with pepper ice-cream, although our favorite is the chocolate and ice-cream bonbon. The only trouble is, you can't stop eating them. Service is thoroughly slick and courteous, while the wine list extensive, varied, and unusually for Spain, full of options from further afield.
Related Blog Posts: