Cream, apples, and seafood may form the holy trinity of Norman cuisine, but the region's signature cheeses are the main reason gastronomes flock to this part of France. The former French President Charles de Gaulle, expostulating on the inability of anyone to unite the French on a single issue after WWII, famously grumbled: "You cannot easily bring together a country that has 265 kinds of cheese." Yet de Gaulle's comments are well out of date; today, France counts upwards of 500 varieties of fromage (cheese), and it's fair to say that Normandy holds the title of producing France's most venerable cheese – Camembert. However, the region is no one-trick pony; on the contrary, Normandy's food artisans are renowned for several world-class cheeses, made of cow's, goat's or ewe's milk, which can be raw, pasteurized, or petit-lait ("little milk," the whey left over after the milk fats and solids have been curdled with rennet).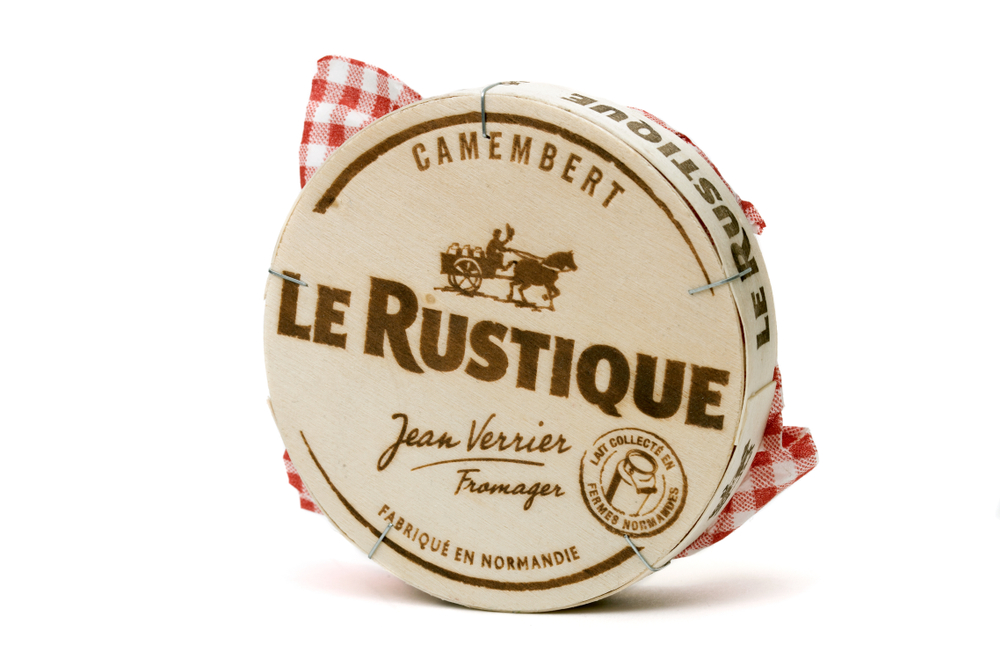 But before we get to grips with the best of Normandy's fromage selection, it may be useful to explore the five main groups of French cheese you're likely to encounter when on vacation. The number of choices on offer in a fromagerie (cheese shop) can be overwhelming. Still, merchants will usually divide their counter selection into five groups, starting with fromage de chevre (goat's milk cheese). Cheese made from goat's milk is usually creamy and both sweet and a little salty when fresh but hardens and gets saltier as it matures and dries out. Meanwhile, fromage a pate persillee translates to "marbled" or "blue cheese," so-called because the veins often resemble persil (parsley). Fromage a pate molle is "soft cheese," molded and rind-washed. The most famous example being, of course, Camembert, which for many is synonymous with French cheese. Fromage a pate demi-dure is "semi-hard cheese," uncooked and pressed, while fromage a pate dure – "hard cheese" – is always cooked and pressed.
The subject of matching cheese and wine must also not be omitted from this discussion. Wine and cheese can be a match made in heaven, or hell, depending on what is served. To this day, Burgundians insist on serving mature red Burgundies with Epoisses (a pungent, rind-washed cheese), which is frankly ludicrous, as the delicate wine is inevitably slaughtered by the strong cheese. Indeed, strong, pungent cheeses should never be served with older, mature wines; they require a young, fruit-driven wine such as Fronsac from Bordeaux or a nice Languedoc red. Soft cheeses with a refined flavor call for quality and age in the wine – in this case, Cru Classe Bordeaux or Chambertin are indeed a very welcome addition to your dinner table. The following list merges the best of Normandy cheese with French wine for pure gastronomic heaven.
Travel in style and discover all that Normandy has to offer, with Cellar Tours on a Gourmet Norman Food and Wine Experience
Camembert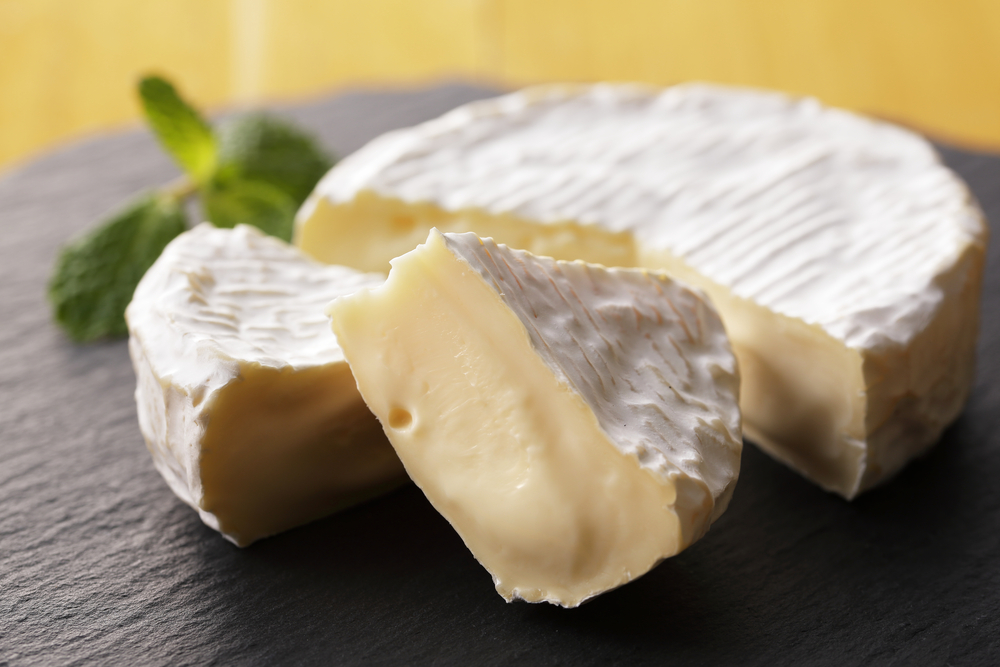 An obvious place to start, for it is with great pride that locals will introduce you to Camembert, a deliciously moist, soft, creamy cheese made from unpasteurized cow's milk. It was first made in the 18th century in the village of the same name and was famously given to French soldiers during World War I. The younger the cheese, the more delicate its aroma, although compared to some cheeses from northern France, it's usually not heavily pungent. Good Camembert is a real indulgence, its flavor profile typically offering a mix of earthy, nutty, fruity, grassy, and even mushroomy aromas. The best examples have a very deep and intense flavor and aroma. It deserves an exceptional wine pairing – white Burgundy such as Meursault Charmes would be our first choice.
Livarot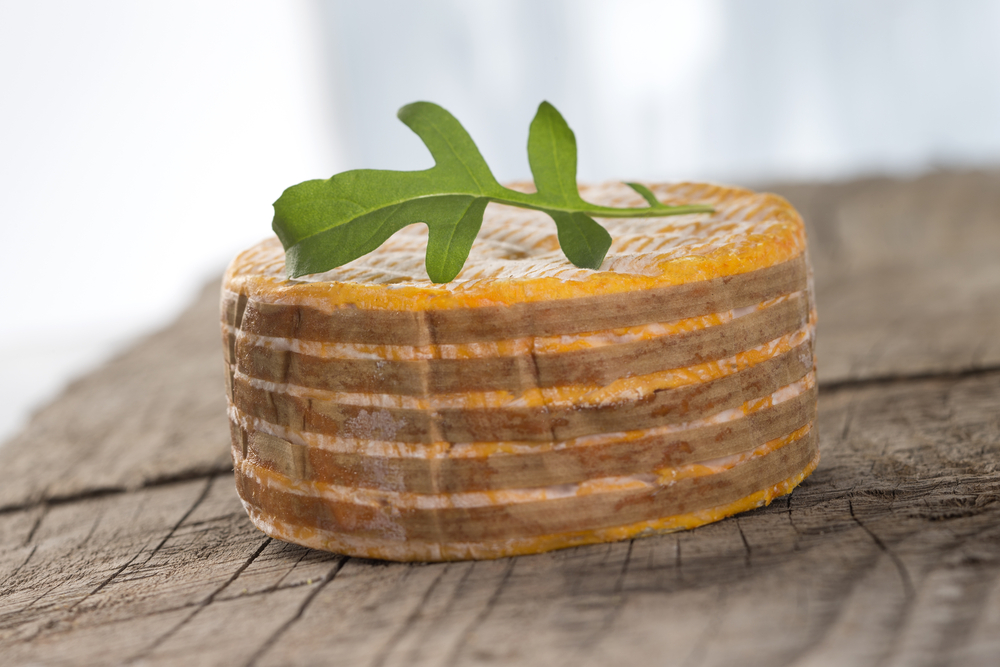 Another massive favorite, Livarot, is a soft, pungent cheese usually set as a small cylinder. The cow's milk used to make this cheese can be pasteurized or unpasteurized, depending on the variety of the cheese. Like Epoisses, and other washed-rind cheeses, the strong aromas from the skin 'fool' the unaccustomed food explorer into expecting a strong, direct hit on the palate. Yet the taste is far more mellow than one may expect, with a rich, complex, savory nuttiness and notes of honey and wildflowers. Utterly exquisite and refined, it requires an equally sophisticated wine pairing. Our top choice? Sauternes. Chateau Coutet, to be precise.
Creamy Neufchâtel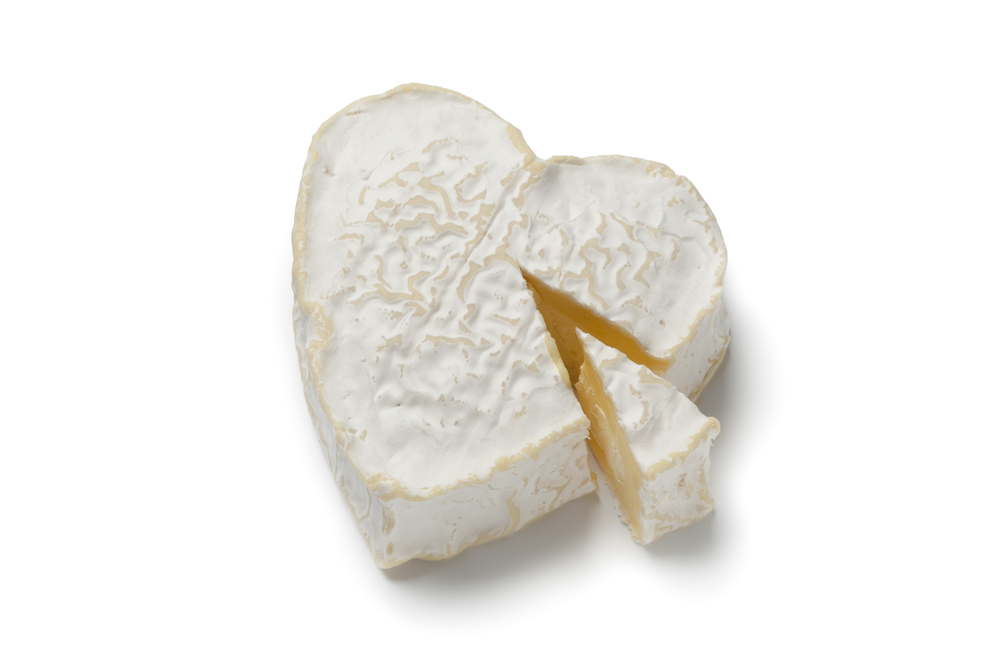 This is a soft white-rinded cows' milk cheese, similar to Camembert but with slightly drier skin. The aromas from the cheese are best described as mushroomy and delicately earthy. Since the cheese is fashioned in the shape of a heart, it has become very popular with couples wishing the celebrate marriages and anniversaries, using the cheese as a tasty ceremonial decoration! Delicious at any occasion, we'd serve a good Neufchâtel with Champagne, the acidity providing a lovely foil to the saltiness of the cheese.
Pavé d'Auge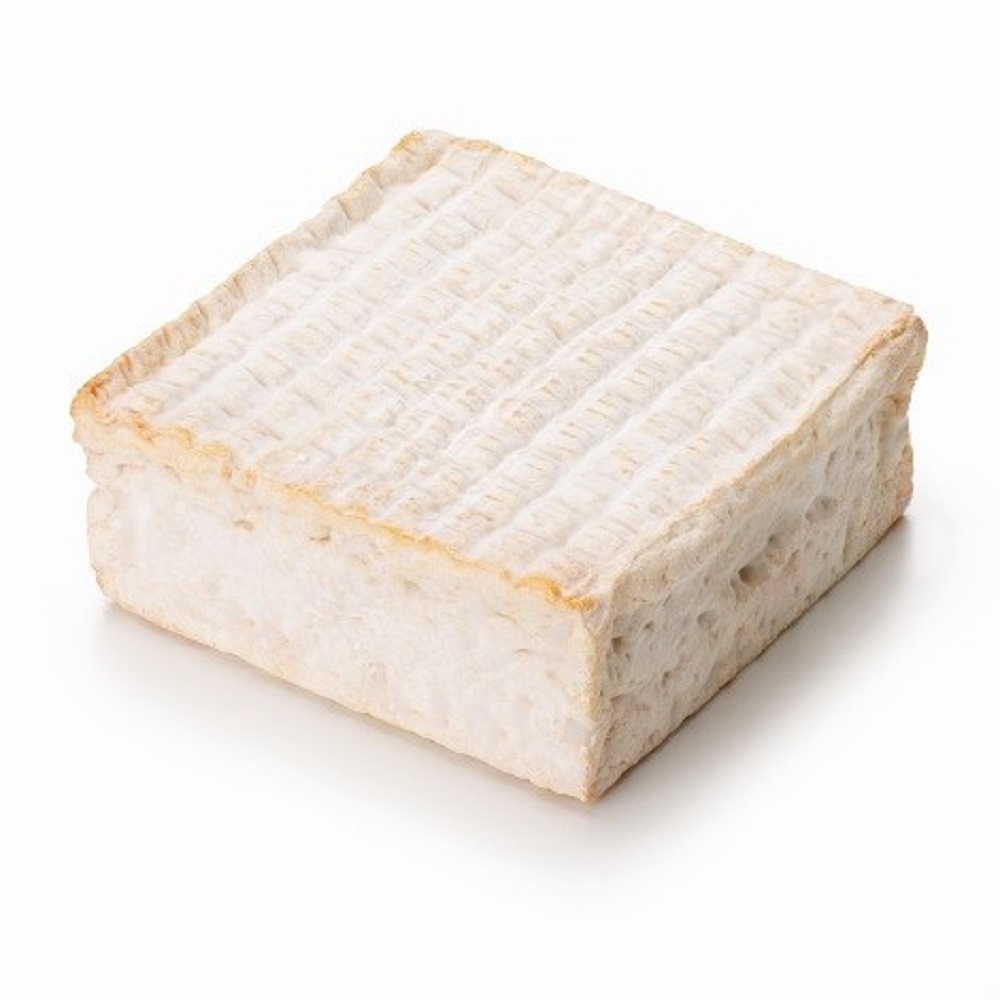 Another delicious washed-rinded cows' milk cheese, Pavé d'Auge, is an old variation of the Pont-L'Evêque, and it is nowadays a generic name used for the washed rind square cheeses that are produced in the north of the Auge country. Its signature aroma is reminiscent of the Norman countryside. Simultaneously, the flavor profile is tremendously creamy and rich, complemented by a chalkiness and slight bitterness to the overall taste of this cheese. Serve it with an off-dry Riesling for a match made in heaven.
Pont-l'Évêque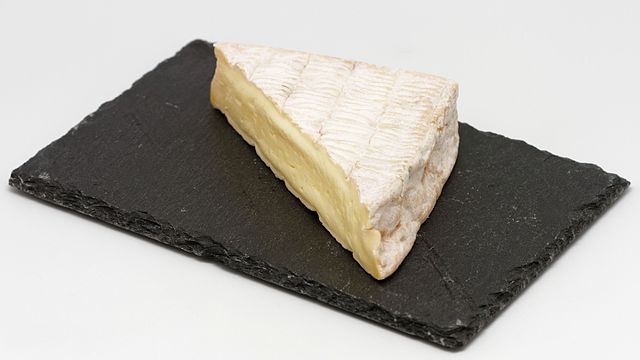 Pont-l'Évêque competes with Camembert for the title of Normandy's most celebrated cheese. It is certainly one of the region's oldest; Pont-l'Évêque has been made in Normandy since the 12th century. It was supposedly made first by Cistercian monks who had settled near the city of Caen. Today this soft cheese is light-tawny colored, with a whiff of the farmyard floor. It is a washed-rind cheese, often with cider or peri, at the discretion of the cheesemaker. The texture can be slightly chewy, complemented by its creaminess and the pungent aromas of forest floor and mushrooms. The cheese is named after a bridge in a small seaside town between the Norman towns of Liseux and Deauville, although you'll find it all over France today. A perfect example begs to be served with ripe, hedonistic claret – Pomerol, perhaps?
Related Posts