While Spain and Italy may be some of Europe's more famed cured ham producers, France offers food lovers some stellar versions. The ancient port city of Bayonne at the heart of the French Basque country has been preparing succulent hams since at least the 12th century. Indeed, today raw specialty Bayonne Ham is renowned as one of France's finest gastronomic offerings to the world. It is largely produced in the Bearn region and must be aged for a minimum of 7 months before release. The resulting flavor is simply delicious: a light, almost translucent ham with a slightly sweet taste, gorgeous nutty aroma and delicate texture. Of course, other regions are also renowned for their cured hams, including Jambon de Savoie, Jambon d'Ardèche and Jambon d'Auvergne.
Discover more French Gourmet delights with Cellar Tours on a Food & Wine Tour of France
Bayonne ham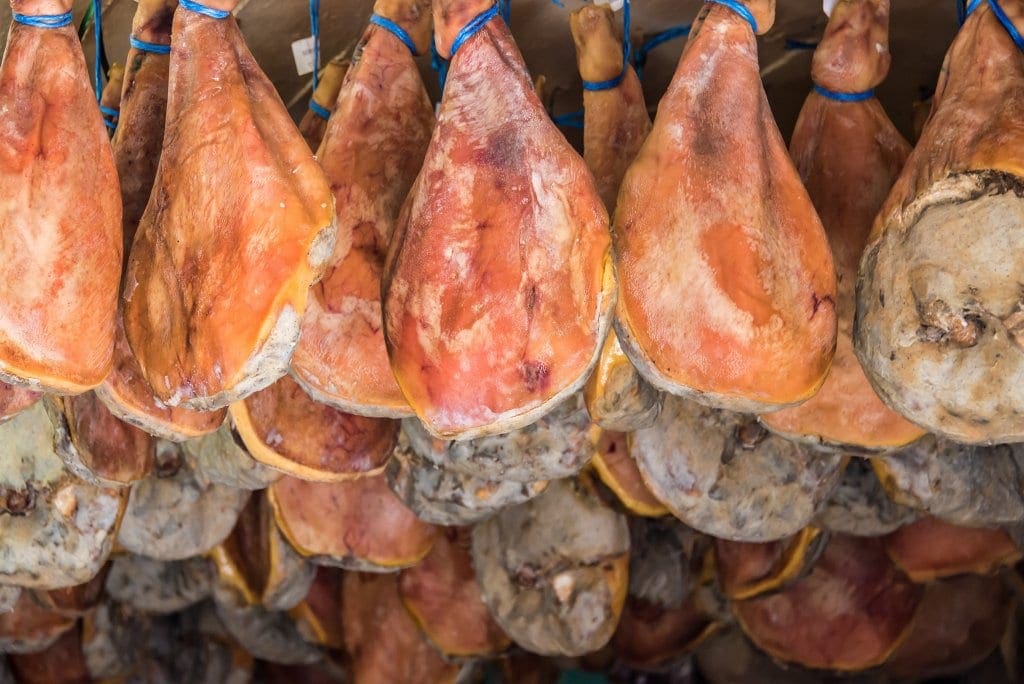 Bayonne ham has developed over the ages from a purely practical method of preserving food that would quickly spoil into a celebrated art form. Even by the 14th century Bayonne's reputation for exquisite hams was spreading across France and an annual fair and competition celebrating cured meats was held in the city. In the 1990s, Bayonne ham was protected under EU appellation law and is now a PGI product or Protected Designation of Origin. Every aspect of the production process is strictly controlled by the regional authorities in the city of Pau, from the origin of the pork to the animals' diet and method of slaughter and aging.
The meat must be sourced from one of eight clearly defined breeds of pig reared across quite a large area from the Midi-Pyrénées in the south to Poitou-Charentes in the north-west and the Aude. However, production is confined to the Adour Basin in the Pays Basque, typically the pigs are slaughtered in October/November and preserved with locally produced sea- salt from the Adour estuary. The hind-legs are then dried out in special conditions for a minimum period of 7 months, today many producers use modern temperature and humidity controls to reproduce the seasonal temperatures. Most Bayonne hams are also rubbed with a paste of lard and flour to keep them moist throughout the warmer and drier spring and summer months.
Once this important preserving process is complete, the ham is marked with the traditional Basque Cross or Lauburu and put up for sale. Good Bayonne ham has a simply wonderfully delicate flavor and will keep for another year if stored in cool conditions. Connoisseurs recommend simply using the ham as the perfect starter, or it is a sublime addition to salads and lighters stews. Crisp whites or lighter reds like Chablis and Chinon go well with Bayonne Ham or Basque cider for a traditional treat!
---
Jambon de Savoie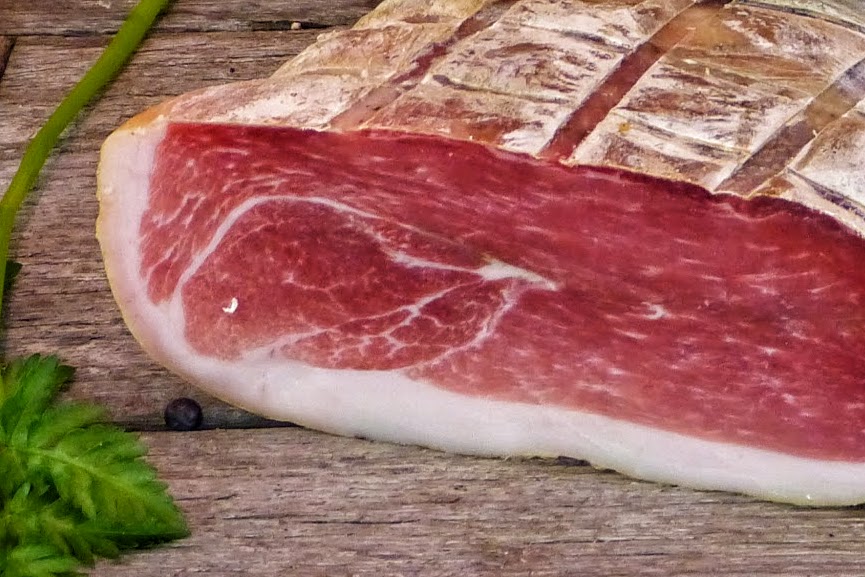 Fine food connoisseurs should also try the utterly delectable Jambon de Savoie, made in the Savoy region in the French Alps. Produced under similarly strict conditions as Bayonne ham, the hand salted hams are dried for a minimum of 12 months, the best suppliers using driers located high up in the Alps at altitudes of between 650-700 m. This long, gentle process creates a salty, richer tasting ham than its Bayonne counterpart and is delicious as part of a platter of charcuterie or in casseroles.
---
Ardeche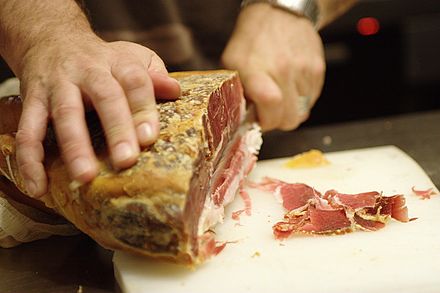 The Ardeche region in southern France is another source of exquisite, aged hams. Pigs roam wild in the Ardeche mountains and are only fed natural feed and then slaughtered to strict specifications. The minimum curing period for Ardeche ham is 12 months, although most quality conscious producers dry their products for about 18 months. The ham is rich in flavor, a dark-colored salty ham with a, particularly potent aroma.
---
Jambon de Lacaune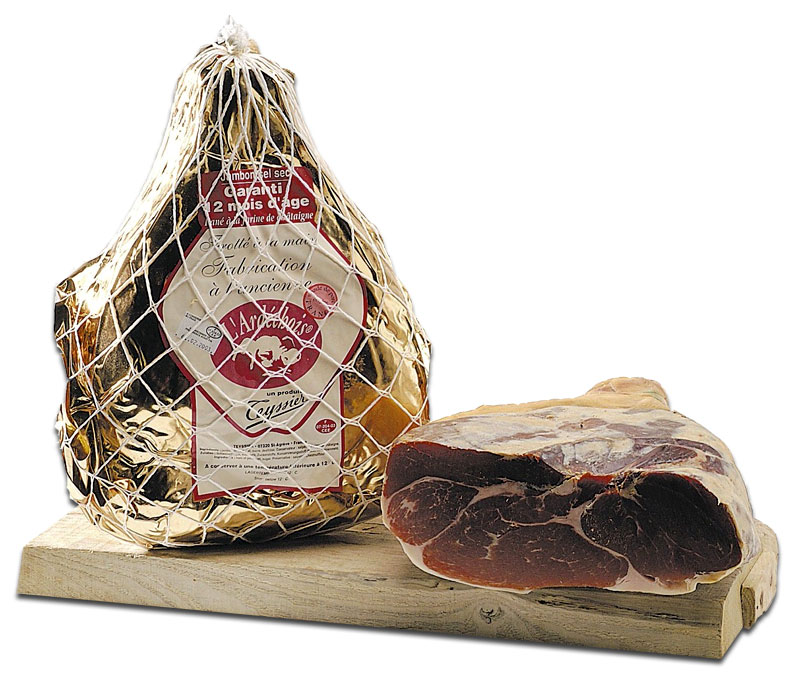 Lastly, connoisseurs must the try the rare and sublime smoked Jambon de Lacaune from the Tarn region in south-western France. Produced in Gijou valley, the pigs used for Jambon de Lacaune can only be reared and bred in three specified areas in the Tarn, Aveyron and Lot departments. After slaughter, the ham must be cured for a minimum of 9 months before release. The resulting ham is a firm favorite with chefs and celebrity chef Rick Stein likened it to Spain's finest Serrano ham, top Lacaune ham has a gorgeous marbling of fat and an intense, full flavor. Serve it with melon, figs or a light salad, accompanied by a slightly chilled glass of Pinot Noir – gastronomic heaven!
Related Posts: