Blending different grape varieties (assemblage) is the lifeblood of the Champagne region. The skill required is unparalleled – an experienced winemaker can transform a collection of thin and acidic base wines into a complex, rich, and elegant sparkling wine. Today, most Champagne (excluding mono-varietal styles like Blanc de Blancs) is composed of a blend of three grape varieties: Chardonnay, Pinot Noir, and Pinot Meunier. It is taken for granted that most fizz aficionados have heard of the first two.
Read more about French Red Wine
You can explore the Champagne Wine Region with Cellar Tours on a private Luxury Food and Wine Vacation, dine in the best local restaurants, and enjoy VIP tastings in the top Champagne Houses.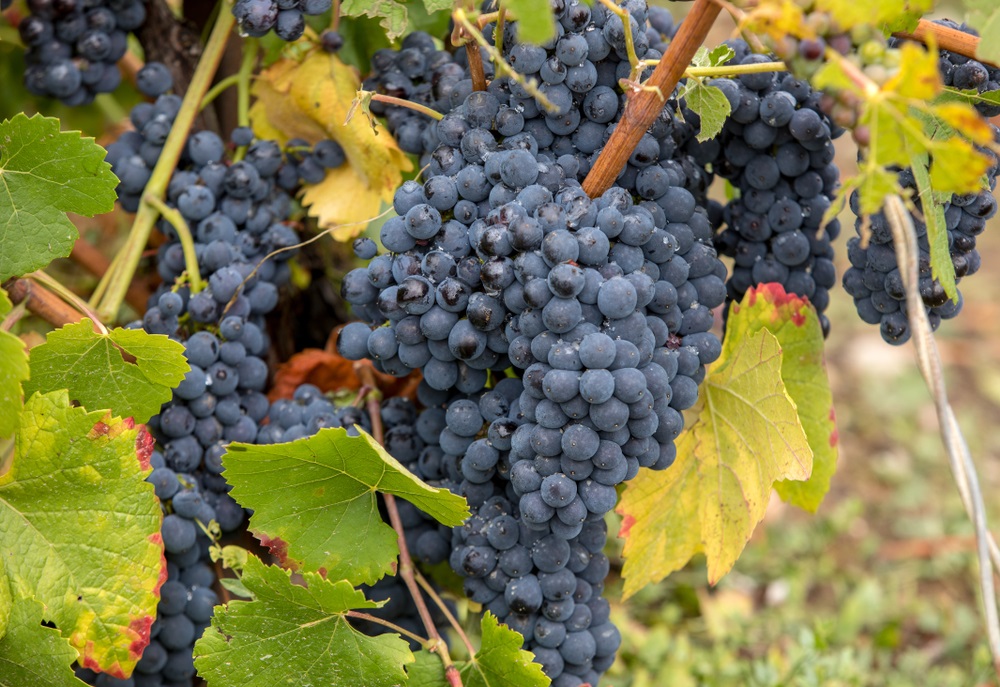 Yet it would be a mistake to view Pinot Meunier as the poor relation, notwithstanding the entrenched apathy from some producers. Although the grape lacks the global fame of Burgundy's signature red variety, Pinot Meunier contributes a great deal to the finest and most iconic of Europe's sparkling wines. Krug's cellar master Julie Cavil is a passionate advocate of the grape, using Meunier to add body, spice, and richness to the house's complex and powerfully structured cuvées. Despite the technological revolution sweeping across the wine world, winemaker-led assemblage remains the most critical stage of the long and convoluted process which makes or breaks Champagne. When it's time to make the tough decisions, a judicious amount of Pinot Meunier can transform a lackluster blend into a thing of great beauty. All great Champagne owes everything to the human touch.
History and viticulture
Despite common belief, Champagne established its reputation as a still wine region long before sparkling wines came onto the scene. In the 10th century, Pinot Meunier was being exported to the inns of Paris as a brisk and acidic red, valued by local growers for its ability to ripen in cooler vintages. However, the precise origins of the grape are unknown, although many viticulturists assume that Meunier is part of the Pinot family, presumably mutating at some point in the ancient past. Interestingly, recent research has suggested that Pinot Meunier may have different ancestry, although no conclusive evidence supports this claim. Nevertheless, it is becoming trendy for certain growers to refer to the red grape simply as Meunier to differentiate it from Pinot Noir further.
By the 1800s, Pinot Meunier was being used to make sparkling wine (usually far sweeter than you'd encounter today) in Champagne, blended with other grape varieties to create something far greater than the sum of its parts. However, since the 19th century, Meunier has been generally considered subordinate to Chardonnay and Pinot Noir, rarely dominating any blend in the region. Part of this stems from a longstanding view that Pinot Meunier is a 'simple' and 'straightforward' variety. Unfortunately, this view persists in certain houses, albeit a growing firmament of winemakers are starting to take the grape more seriously.
Take a stroll through any Pinot Meunier vineyard in Champagne, and you'll soon discover the reasons behind its etymology. Translating into 'miller' in French, Meunier refers to the white coloration that adorns the underside of the vines' leaves, giving it a floury appearance. In many ways, it is the easiest grape to grow in Champagne; Pinot Meunier is a relatively early-ripening variety that is not particularly fussy, certainly when compared to the notoriously mercurial Pinot Noir. There are even terroirs that are too cold to grow Chardonnay successfully. Yet, Pinot Meunier will typically reach decent maturity levels in these areas unless the vintage is very inclement. Budding late and ripening early, Pinot Meunier takes on the role of Merlot in Bordeaux. Namely, to function as an 'insurance policy' if Pinot Noir and/or Chardonnay fail to ripen. Unlike its more famous counterparts, Meunier is not very susceptible to coulure, an affliction that stops fruit set and berry development.
However, Pinot Meunier, like all varieties, does present one or two challenges in the vineyard. For example, it is prone to 'shutting down' in bad weather, potentially reducing yield, while strong winds can stunt its growth, particularly during flowering in June. But on the plus side, Pinot Meunier can be cultivated in a wide variety of soil types, unlike Pinot Noir, which tends to strongly favor calcareous terroir.
Winemaking
Pinot Meunier has taken a back seat to Chardonnay and Pinot Noir in the winery for over a century. Although a few houses, such as Krug, continue to champion the grape, the vast majority of winemakers passionately believe that Meunier should primarily be used to add ripe fruit to NV (non-vintage) blends. Indeed, relatively few producers would countenance using a significant quantity – if any at all – in their vintage or prestige cuvées. This is not simply good old-fashioned prejudice; Pinot Meunier tends to mature more quickly than Pinot Noir and can become very flat and characterless in less than five years. However, exceptional terroirs can yield Pinot Meunier wines of structure and longevity. To own such a parcel will give the winemaker a decisive advantage in the cellar, as few oenophiles are aloof to the charms of rich and spicy Meunier.
As with Pinot Noir, the grape is typically hand-picked and pressed in whole bunches to gently extract the finest juice, avoiding any color/tannin pick-up. The top cuvées will be exclusively based on must from the first press – juice high in acid and low in phenolics. After a time, the pressure will intensify, and the liquid will contain more astringent elements known as the taille. However, a small percentage of the taille may be included in the final blend to add structure and complexity.
The next stage is the primary fermentation, conducted as soon as possible to prevent oxidation. Approaches and attitudes can vary enormously; certain growers favor using oak to ferment and mature their base wine, others are fiercely attached to concrete and/or stainless steel. In addition, concrete eggs are becoming more fashionable among trend-setting growers. Krug and Bollinger have both proven that oak, both old and new, can enhance the texture and mouthfeel of Pinot Meunier. Bollinger's trademark NV style emphasizes a spicy, oxidative profile with distinct earthy notes and rich fruit. This would be much harder to achieve without a good dollop of Pinot Meunier in the blend.
Blending or assemblage is taken very seriously in Champagne. Houses like Moet & Chandon may work with a palate of literally hundreds of different base wines and older reserves. In the case of the signature NV brand, the goal is to maintain a consistent house style, while vintage cuvées walk a delicate tightrope between consistency and expressing the particular nuances of the harvest. At its most basic, assemblage is used to balance the characteristics of the three classic grape varieties, ensuring a harmonious final product.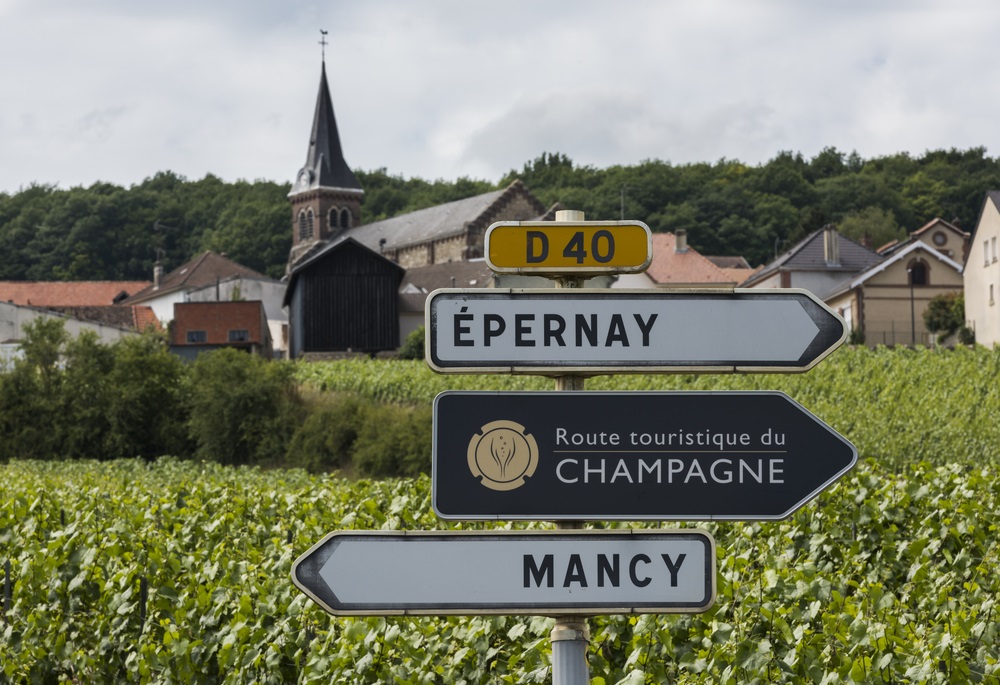 But this is to oversimplify their task; every winemaker has to look into the future to predict how a potentially wide variety of base wines will age and mature in bottle, factoring in considerations like the dosage and length of aging on the lees. This is why the best Champagne producers always ferment many base wines separately. Without exceptional raw materials and the unsurpassed skill of the chef de cave (cellar master), brands like Pommery, Taittinger, and Tarlant could not exist.
In Champagne, the assemblage will usually occur during the first winter after the harvest – normally in early February or March. Many of the most attractive NV styles rely on Pinot Meunier to bolster the wines' immediate appeal due to its flowery/spicy aromas and fruit-rich profile. However, unlike Pinot Noir, Meunier is very quick to reveal itself, while Chardonnay brings much-needed acidity and freshness to all great Champagne blends. Of course, it is possible to make a good NV Champagne without even a drop of the region's 'third' variety. But such cuvées can lack the fruitiness and creaminess responsible for making good sparkling wine so appealing in its youth.
After the assemblage has been completed, the secondary fermentation in bottle will take place, followed by bottle aging, riddling, and disgorgement. By law, all NV Champagne must be aged for a minimum of 12 months aging on the fine lees. However, in practice, all good houses mature their wines for at least 2-3 years before commercial release.
Pinot Meunier's evolving role in Champagne
The ruling orthodoxy concerning assemblage has ensured that Pinot Meunier remains an important part of the viticultural landscape in Champagne, despite changing climatic conditions and the trend towards warmer vintages. Over one-third of the approximately 34,000 hectares of vineyards in Champagne are planted to the grape – there are also parcels of vines in the Loire and the Cotes de Toul and Moselle regions. According to the CIVC's website: "This robust grape variety shows better cold-weather resistance than the Pinot Noir and is particularly well suited to the more argillaceous soils of the Marne Valley." In addition, many vineyards are planting Pinot Meunier in the Aube region, which is often too cold to ripen Pinot Noir successfully.
Historically, the very idea of producing a mono-varietal Pinot Meunier Champagne would have been derided by the vast majority of the region's growers. Even today, there is no paucity of winemakers willing to go on record stating that "vibrant and fruity" Pinot Meunier should only be used in wines intended for young consumption. But despite this tendency to dampen with faint praise, certain producers have taken the bold step in marketing a 100% Pinot Meunier cuvée. This cultural shift has been driven, in part, by the rising cult of single-vineyard expressions, embraced by both the major houses (Philipponnat's prestige cuvée Clos des Goisses is from one vineyard), and family-run growers. Krug has also done much to promote the idea of single-vineyard Champagne, launching Clos de Mesnil (Blanc de Blancs) and Clos d'Ambonnay (Blanc de Noirs) – first vintages 1979 and 1995, respectively.
Today, several brands market a single-vineyard Pinot Meunier wine, often used as a showcase to express the unsung diversity of Champagne's terroir. Approaches in the cellar vary wildly, but the vineyards are typically quite old, cultivated using organic/biodynamic methods, and given a very low dosage. As a result, what finally emerges in your glass is quite remarkable. These single-vineyard Champagnes are a potent marketing tool used as a vehicle to smash preconceptions about Pinot Meunier's ability to age. A recent tasting of Dehours Lieu-dit Les Genevraux was particularly eye-opening. Fermented and judiciously aged in barrels, the nose offered a beguiling mix of vanilla, brioche, red berries, and white flowers. The palate was ripe and expressive, a hedonistic Champagne with a distinctly rich and spicy palate, held in check by textbook acidity and freshness. It is the poster child for all that is glorious about this grossly underrated grape.
Of course, not every Pinot Meunier vineyard can produce wines of such depth and finesse. Jerome Dehours, one of the grape's most ardent supporters, has not yet convinced the critical mass of Champenois that Meunier can play a defining role in the region's most iconic and luxurious vintage cuvées. But with every passing year, a new mono-varietal expression enters the market, ready to be judged. If the critics finally decide to get behind this red grape in force, there is no reason why Pinot Meunier cannot be elevated to the ranks of first division variety. A few steps in the right direction may transform into a viticultural revolution and finally lay old demons to rest.
Top producers of Pinot Meunier Champagnes:
Bereche & Fils
Egly-Ouriet