Like many so-called 'workhorse' grape varieties of the Mediterranean, Cinsault does not boast a proud history. Indeed, there are many parallels with Carignan, another red grape that was routinely derided in the 20th century; relatively easy to grow, Cinsault maintained a presence in vineyards across the Southern Rhone and Languedoc for one simple reason. Namely, its ability to withstand torrid conditions and provide an economically-viable crop, year in, year out. Known for its tendency to produce generous yields, Cinsault was often added to Rhone blends to bolster the aroma, yet the quantities used were typically less than 15%. As a result, it became one of the wine world's great paradoxes; ubiquitous across the South of France, consumers, had never heard of the grape, much less sampled a pure varietal bottling. Its lack of fame ensured that few took Cinsault seriously in the 1900s. In addition, the fact that Cinsault can be easily machine-harvested did much to reinforce its workhorse reputation. At the time, it seemed destined to remain shrouded in obscurity forever.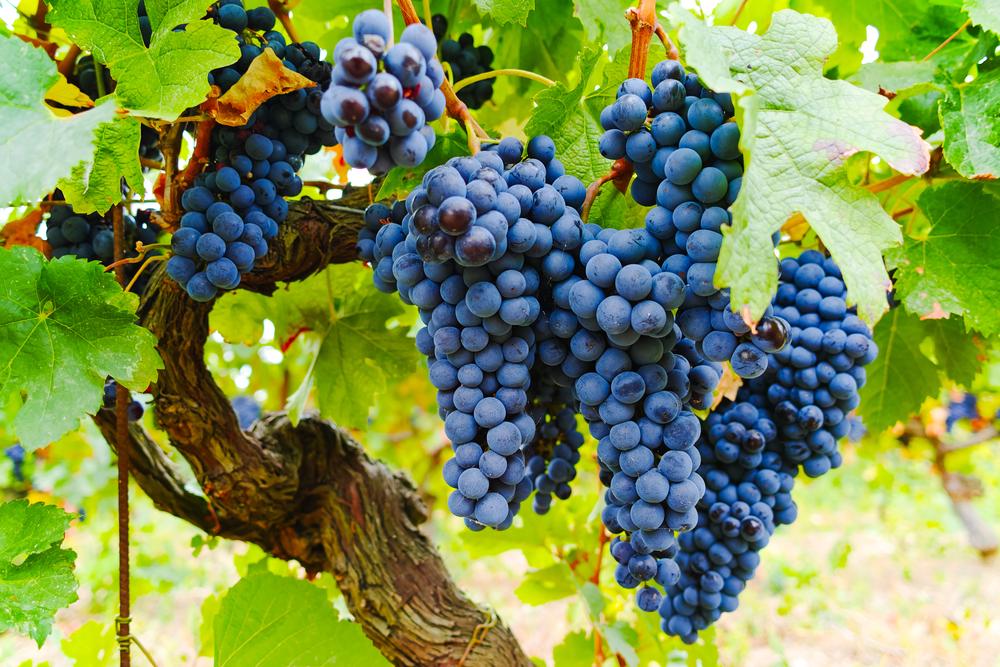 Of course, things can change. A new generation of winemakers, acutely aware of a growing cultural shift towards lighter and fresher styles, are re-evaluating the merits of this particular grape variety. Inspired by the success of people like Randall Grahm of Bonny Doon in California and Swartland's achingly trendy firmament of garage wineries, French vignerons are no longer name-calling. Instead, the trendsetters champion Cinsault's generally soft structure and light color rather than regarding these attributes as character flaws. As a result, in the 21st century, Cinsault has been given a new lease of life. It's now up to producers to ensure that it doesn't slip back into the shadows.
History and viticulture
Cinsault has been grown in the South of France for several centuries, omnipresent in the vineyards of the Languedoc-Roussillon, Provence, and Southern Rhone regions. Yet the grape's exact origins remain a mystery. Some viticulturists believe that Cinsault resulted from a mutation that occurred in the Herault region of the Languedoc; others argue that it is an import brought to France by Greek merchants who traded goods sourced from the eastern Mediterranean. It has certainly been widely and promiscuously exported; Cinsault has a loyal following in South Africa, Australia, Chile, and California, while it thrives in the arid vineyards of North Africa. The niche wine industries of Morocco, Algeria, and Tunisia could arguably not exist without the grape due to its ability to survive without moisture for a prolonged duration. Unfortunately, quality is often not a primary consideration.
However, this often maligned grape does have one major claim to fame; Cinsault is partly responsible for the birth of South Africa's signature wine style: Pinotage. In 1925, a South African chemist and winegrower called Abraham Izak Perold decided to embark upon a bold experiment. He crossed Cinsault with Pinot Noir, creating an entirely new grape variety. As a result, Pinotage is very popular in the Cape, although international critics are divided on the merits of this controversial style. Some adore its smoky black fruit flavors and robust structure, while others find Pinotage very overrated, suffering from coarse – and overabundant – tannins, coupled with a lack of refinement.
Such criticism cannot be leveled at Cinsault. Believe it or not, it does share specific characteristics with Pinot Noir; Cinsault's berries grow into tightly packed clusters, while the skins contain very moderate amounts of color pigments and phenolic compounds. There is seldom a wealth of tannin hidden in the skins of Cinsault, particularly if the yield is allowed to become too generous. If the grower wishes to produce a bulk product, then Cinsault is the ideal variety. However, if the producer seeks premium quality, rigorous and attentive canopy management is required to ensure a moderate yield throughout the growing season. Although Cinsault is justly appreciated for its ability to survive prolonged periods without water, the vines are prone to developing fungal diseases in wet weather. Ideally, the soils must be very poor and infertile to curtail its natural vigor. Trunk disease is another constant worry, a malady that is sadly becoming more prevalent in European vineyards. Without exception, the best Cinsault wines owe their brilliance to gnarly old bush vines, yielding small berries of concentrated fruit. Unfortunately, far too many of these precious resources are being ripped out in favor of more productive younger vines.
Winemaking
It must be said that single-varietal red Cinsault is comparatively rare in Europe, despite the grape's modest revival. Yet, the grape is a vital component of Provence's burgeoning rosé industry, appreciated for its soft structure and red fruit profile.
When blended with Grenache, Cinsault produces utterly delicious rosé wine, bursting with aromas of red berries, garrigue, and lemongrass. There are several ways to make premium rosé – one popular method involves chilling crushed (or broken) red grapes before undertaking a brief pre-fermentation maceration to gently extract soft color (and almost no tannin) from the grape skins. After a day or two, the juice is drawn off and then fermented in the same way as white wine; this is known as the 'saignée' method in Europe and is used widely in the Languedoc-Roussillon and Provence.
Modern Provencal rosé is made to the highest specifications; ultra-protective winemaking techniques rely on cold-fermentation in stainless steel to produce aromatic and fruit-driven wines bottled soon after the harvest. Carignan is ideal for such wine styles – iconic brands like Whispering Angel owe much of their appeal to the grape.
Cinsault is also rarely absent from the red blends of Châteauneuf-du-Pape. Grenache is always the dominant grape, typically joined by Cinsault, Syrah, and Mourvedre. When handling Cinsault, the winemaker will often favor a gentle extraction, emphasizing the perfume and fruitiness of the grape. Relatively low in alcohol, such wines are very popular with trend-conscious sommeliers, much-loved for their freshness and piercing red fruit flavors. Some French growers use carbonic maceration (the technique of Beaujolais) to produce very light and fruity wines. In contrast, others are tempted into the realm of more extended fermentation/maceration to make a wine that resembles Syrah in potency, if not in structure and color. If the oenologist is working with berries harvested from old bush vines, Cinsault can transcend its 'soft and fruity' cliché,' yielding concentrated wines of real depth and character. As ever, the raw materials make or break any Cinsault wine.
What about the subject of barrel aging, you may ask? Unsurprisingly, there is little consensus regarding the role of oak in the Southern Rhone; traditionalists are vehemently opposed to using new barrique, arguing that it spoils the style. Many growers in Gigondas and Châteauneuf-du-Pape prefer to mature their cuvées in large oak vats called foudres, or perhaps in concrete tanks – ceramic amphora have also been making inroads in recent years. Using large containers ensures no flavor pick-up and undesirable oxidation, although the tannins will be softened by long periods of aging in old wood. Ultimately, what emerges should be the pinnacle of freshness and poise, with ripe acidity, depth, and a distinct lack of new oak flavors. In the current climate, most growers want the quality of the fruit to speak for itself.
Cinsault's role in French viticulture today
Despite the rising popularity of grapes like Grenache, Cinsault has held its own in the vineyards of the southern Mediterranean. Undeniably, certain outfits favor Cinsault for its prolific yields, indiscriminately used to bulk up mass-market labels that sadly remain part of the viticultural landscape in the Languedoc-Roussillon. Yet an expanding firmament of growers eschews this approach, treating Cinsault with the respect it deserves. As ever, the key is understanding which terroir can produce the finest wines, using judicious site selection to craft elegant and perfumed examples of the grape.
At its best, Cinsault borrows from both Grenache and Pinot Noir; light in color, it offers piercing aromas of strawberry, red cherry, and plum. Although the wines are never powerfully structured, Cinsault can gain in complexity in bottle, with a more savory/smoky palate defined by flavors of tobacco, tar, and violets. Nevertheless, if you encounter Cinsault, it will most likely be in a blend.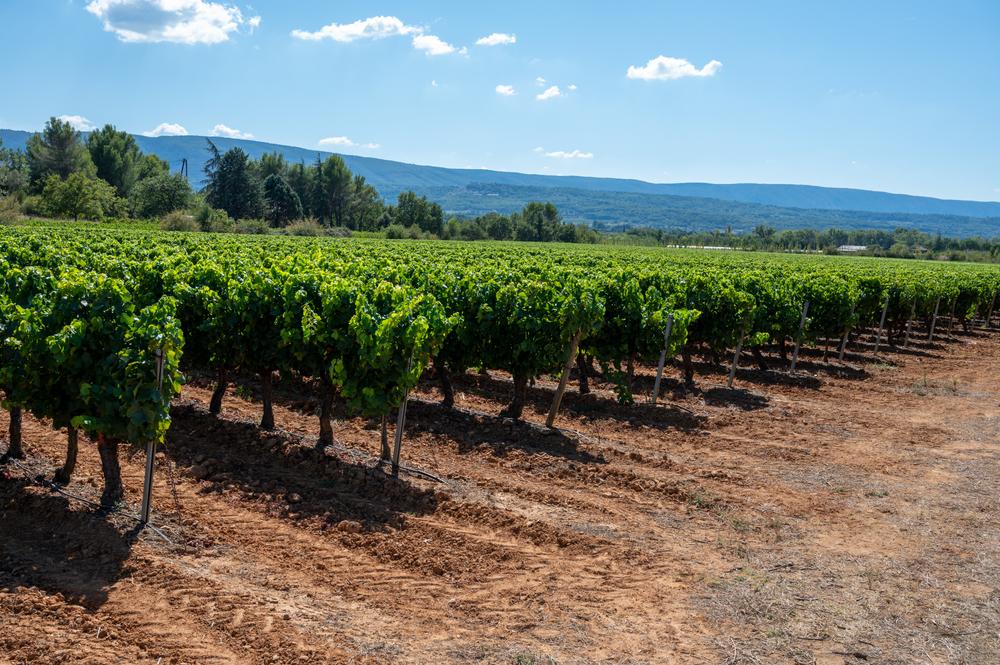 Cinsault vineyards in Provence
In Provence, Cinsault is predominately used to make light and elegant rosé, becoming the region's signature export. The most famous appellation, Cotes du Provence, encompasses a wide geographical area, including the calcareous soils of the Montagne Ste-Victoire. Although rosé is understandably popular, a growing number of fine red blends are being made, often composed of Syrah, Grenache, and Cinsault.
The grape is equally common to both the Eastern and Western Languedoc, frequently employed in the appellations of Minervois, Corbieres, St-Chinian, and Pezenas, to name a few examples. Some of the oldest Cinsault bush vines are found in Minervois, producing ripe and concentrated fruit. According to the appellation rules, Cinsault may constitute up to 40% of the final blend, adding lovely spice and perfume to the potent reds of the zone. The best climats are found in the foothills of the Montagne Noire, planted on garrigue-covered metamorphic soils that maintain wonderful freshness and acidity, thanks to the altitude and diurnal temperature variation. Old bush vine Cinsault grown in Minervois can be truly magical. It's just a shame that single-varietal cuvees are the exception rather than the norm.
To the east of Minervois is Saint-Chinian, another of the Languedoc's up-and-coming appellations. Cinsault thrives on the schist terroir that characterizes the western expanse of the zone, particularly when planted at higher altitudes on south-facing slopes. Meanwhile, vines planted at lower elevations on the calcareous soils surrounding the village of the same name tend to be lighter and less concentrated. But they can be equally acceptable. There are also a small number of excellent mono-varietal Cinsault wines made under the auspices of the IGP frameworks. Domaine des Terres Falmet produces a notable example.
But does Cinsault reach its pinnacle in the Languedoc-Roussillon, or Châteauneuf-du-Pape? The question is very contentious, although there is no doubt that the venerable wines of this legendary appellation would be all the poorer without the grape. Cinsault brings perfume and elegance to the powerful, spicy reds of Châteauneuf-du-Pape, although it rarely dominates any blend. The signature terroir of the area is best represented by the galets – round, heat-absorbing stones that reflect warmth into the vine canopy. These well-drained soils are ideal for Cinsault.
Nevertheless, its future is far from certain. Although a vocal (and growing) minority of Gallic winemakers have rediscovered their passion for the grape, Cinsault is not regarded as the equal of Grenache – or indeed Carignan – by the critical mass. Its biggest and most passionate acolytes are generally found in the New World, particularly in the vineyards of Swartland, California, and Lebanon. Of course, the grape's ability to tolerate heat and drought will undoubtedly help to further the cause, particularly as global warming continues to challenge winegrowers in the wider region.
Moreover, there is an expanding market for lower alcohol, refreshing red wines of the type Cinsault can easily provide. The question is: will enough French growers take the brave decision to market single-varietal labels to unware consumers, helping to raise its profile? Or will it continue to be blended across the Mediterranean, leaving pioneers like Leeu Passant and Domaine des Tourelles to do most of the hard work? Unfortunately for us, only time will tell.
Top producers of Cinsault wines:
Domaine la Terrasse d'Elise
Maxime Magnon