Torino (Turin in English) is a dynamic, exciting city where royal palaces, bustling piazzas, and world-class museums meet. Given a thorough makeover when it hosted the 2006 winter Olympic Games, this progressive city in Italy's northwestern corner has never been better. As the Piedmont region capital (a gourmet region in northwest Italy) and Italy's former capital, Torino serves both as a cultural reference for northern Italy and as one of its major economic engines. Home to the Fiat factories (the famed Italian car manufacturer) and the birthplace of some of Italy's largest companies, it's also an important industrial center.
However, Cars will be the last thing on your mind as you stroll the lively city center or sip coffee in the sprawling Piazza San Carlo. There is no end to the distractions and attractions lining Torino's busy streets. Stroll past opulent palaces, beautiful historic churches, picture-perfect squares, and welcoming Italian cafés. Don't miss a visit to the cathedral, where the world-famous 'Shroud of Turin' is held, or to the Egyptian museum, which ranks as one of the world's best.
Although industrial sprawl mars the city's appearance from afar, it nevertheless enjoys a privileged setting. Surrounded by mountains – the Alps to the west and north, and Monferrato's peaks to the south – and crisscrossed by rivers like the Po, the Dora Riparia, the Stura di Lanzo, and the Sangone, this is a verdant, affluent area. With its cold winters and pleasantly breezy summers, the continental climate sets it apart from the rest of Italy, where a warmer Mediterranean climate holds sway.
Torino is an excellent starting point for your food and wine tour of Piedmont. It has superb restaurants, glamorous hotels, historic cafes, excellent shopping, and many activities for culture vultures to enjoy.
.
History
Turin's storied history stretches back to pre-Roman times. The Taurini settled it before becoming a walled Roman military camp in 28 BC. The city's basic street structure can trace its roots back to that settlement. When the Roman Empire fell, the city was ruled alternately by the Lombards, the Franks, and the Arudinic dynasty before falling into the hands of Savoy's counts, who held the city until Italy was unified in 1861 and Turin became its first capital. Previously, it had been the capital of a large kingdom encompassing Sardinia and the Duchy of Savoy.
Gastronomy & Wine
Turin sits in the heart of Piedmont, Italy's wine mecca and the birthplace of some truly sumptuous dishes. Local wines run the gamut from dry, red wines to fresh fruity whites, sparkling Astis, and even sweet wines. Mythical wines include Barolo and Barbaresco. Other wines made in this fascinating region include "Super Piemonte" blends, Gavi, Arneis, Asti Spumante Moscato d'Asti, Dolcetto, Gattinara, Ghemme, Brachetto, and the extremely popular Barbera. Wines are abundant and fabulous, and Turin's picturesque cafés and gourmet restaurants are the ideal places to sample them.
There are a huge variety of local specialties, and sampling them all could take the better part of a lifetime. For starters, try nature's simple delights, like hazelnuts, chestnuts, or truffles. Excellent local cheeses include Bra (a sharp cow-and-goat-milk cheese) and Toma (cow-milk cheese that can appear in various forms). Traditional local dishes include Bagna Cauda (a delicious warm dip made of Olive Oil, garlic, and anchovies, garnished with veggies), Fonduta, Game "in Civet" (slow-cooked in red wine), and Fritto Misto alla Piemontese. Meat eaters will salivate over agnolotti del plin (a meat-stuffed pasta served with a thin broth) and bollito misto (mixed boiled meats served with sauces called "bagnetto." The most typical bagnetto sauce is called the verde (green sauce comprised of parsley, eggs, garlic, and anchovies). Other sauces include the bagnetto rosso (red sauce- tomato and chili pepper) and the bagnetto giallo (yellow sauce- with mustard). Bollito Misto is also served with the cognà, must (crushed grapes) with pears, figs, apples, and hazelnuts. Carne cruda is a specialty and is raw, thin-sliced Fassona beef topped with oil and truffles. Vegetarians will enjoy the home-style taste of hearty risottos, like risotto al Barolo, made with local vegetables and topped with Parmigiano.
Turin has a superb chocolate tradition, and Turinese chocolatiers have been held in high prestige since the 16th century. Indeed, it was more important historically as a center of artisan chocolate making than even Switzerland. There are many famous chocolate companies from here, like Ferrero, Streglio, and Caffarel. Turin's symbol is the gianduiotto (called "Giandojòt in the local dialect) is chocolate shaped like a boat. An enormous 2-week chocolate festival in Turin is held in March, CioccolaTO'. Other traditional sweeties include Savoiardi (also called lady's fingers, eaten on their own or used in Tiramisu) and Zabajone (a sweet cream made of egg yolk and Marsala, often served with meliga cookies). While in Turin, especially in autumn or winter, you must try a "Bicerin" (in the café of the same name), a hot coffee with chocolate and cream.
And finally, another fantastic Turin tradition is the "aperitif." In the late 1700s, a local Turinese named Antonio Benedetto Carpano invented the quintessential aperitif- Vermouth. He blended white wine with an infusion comprised of more than 30 different herbs, botanicals, and spices. His drink was met with huge success, and large companies like Martini & Rossi and Cinzano began exporting vermouth worldwide. These days, "Martini" is enjoyed on its own or as an ingredient in various cocktails like the Negroni, the Manhattan, and of course the Vodka Martini (enjoyed "shaken, not stirred" by James Bond). The aperitivo (be it a cocktail or glass of wine) is usually served with nibbles (Italian cheeses, prosciutto, olives).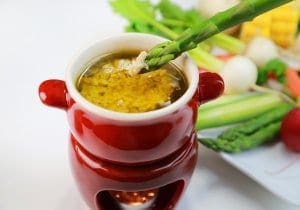 Highlights
The city's main public square, the porticoed Piazza Castello, is lined with palaces, like the imposing Palazzo Madama, now home to the Museo Civico d'Arte Antica (Civic Museum of Ancient Art) and the grand Palazzo Reale.

Palazzo Reale

Torino was the home of the royal Savoy family, and this opulent Royal Palace is proof of the family's power and grandeur. Built-in the mid-1600s, the palace boasts a beautiful garden designed by Louis le Nôtre, better known for his work at Versailles.

"Torino's drawing-room," this quintessentially Italian plaza is beloved for its historic cafés and the pleasing atmosphere created by its his-and-hers baroque churches, the twin San Carlo and Santa Cristina.

World-famous as the holder of the sindone (Christ's Shroud), the Torino Cathedral is a must for any visitor. Some people believe that the shroud was used to wrap Jesus Christ after the crucifixion. Science, however, places the cloth's age at 700 years. Whether or not you believe in the shroud's authenticity, stop in at the fascinating Museo della Sindone (Museum of the Shroud) to learn more. The original is kept in a vacuum-sealed box; what you see on display is a reproduction.

This excellent Egyptian museum is considered to hold one of the world's most important collections of Egyptian artifacts and ancient art, following only collections in Egypt and London. It's the city's best-known museum.

Mole Antonelliana

You can't miss this large, imposing building, which towers 167 meters above Torino and is the city's most distinguishing feature. Inside you will find the excellent Museo Nazionale del Cinema, the national cinema museum, which offers a lighthearted look at Italian film memorabilia.