When you think of Italian ham, no doubt it's the thin, crumpled slices of velvety smooth, salty-sweet Prosciutto that come to mind. Yet calling all Italian ham 'Prosciutto' is akin to calling all white wine 'Chardonnay.' To the initiated, Prosciutto is a vast world of taste and texture, with each Italian region putting its own spin on this classic. Prosciutto di Parma from Parma is Italy's best-known variety of cured ham. Still, many others compete with it: Prosciutto di Carpegna, Tuscan Prosciutto Crudo, and Prosciutto di San Daniele are just a few of the many kinds available.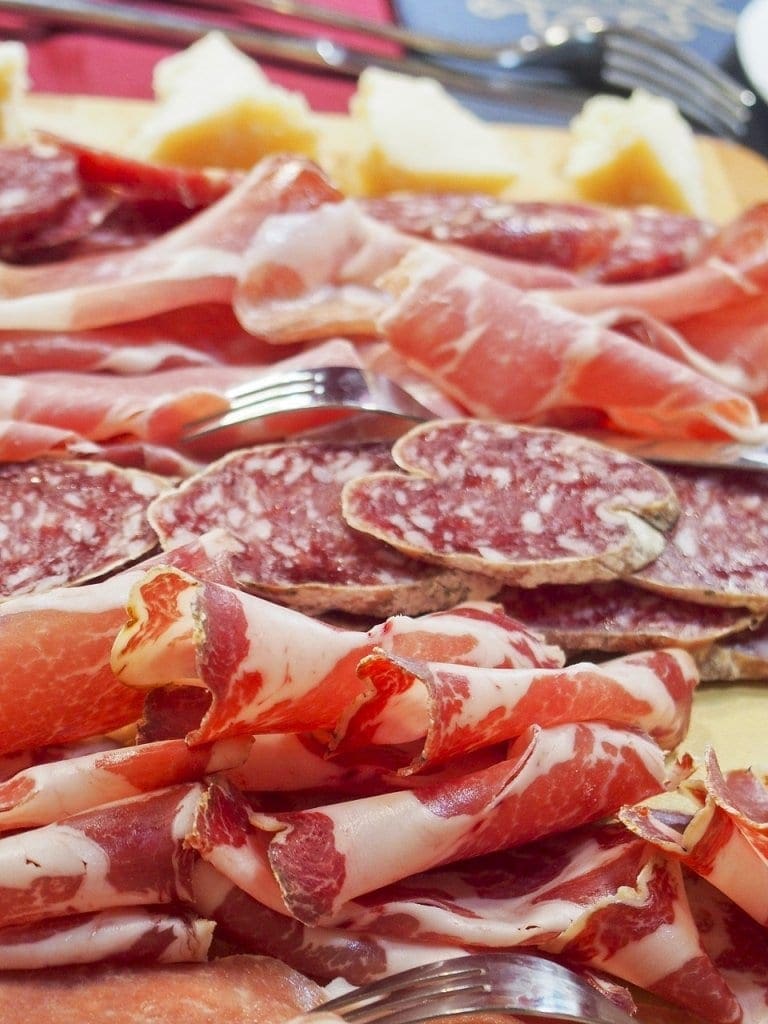 Join Cellar Tours on a Gourmet Food & Wine Tour of Italy and taste some of these delicious hams.
Prosciutto, whose name comes from the Latin word for "deprived of all liquid," has been made in Italy since the second century BC. Although each kind of Prosciutto claims its own flavor and texture nuances, the curing process is similar in all. Pork thighs are first hung in a breezy and well-ventilated room for a day or longer. Next, the fat and hide are trimmed, then salt is massaged onto the meat once a week for a month. At the end of the month, the hams are washed off and dried (traditionally, in the sunlight, although now they are more often dried indoors in a warm room). The hams are greased with a mixture of salt, lard, pepper, and flour and are aged for months or years, depending on the kind of ham. During this long aging period, hams will lose up to a third of their weight.
Protected Denomination of Origin
What can vary significantly between Prosciutto-making regions is the diet pigs are fed. To be officially recognized as a Protected Denomination of Origin (PDO) Prosciutto, the ham must follow strict guidelines about what kind of pig the ham is made from and what those pigs are fed. To make Prosciutto di Parma, for example, local pigs are fed whey from locally made cheese.
The delicate flavor of Prosciutto is best enjoyed with a dry but not too powerful white wine (like dry Malvasia), so that none of the ham's flavor is masked. Ideal recipes for Prosciutto are those that allow the ham's unaltered flavor to shine through; serve it on thick Italian bread with Olive Oil, accompanied by a soft cheese like mozzarella, or alongside fruit like melon or figs.
Some of the best-known Prosciutto varieties include:
Prosciutto di Parma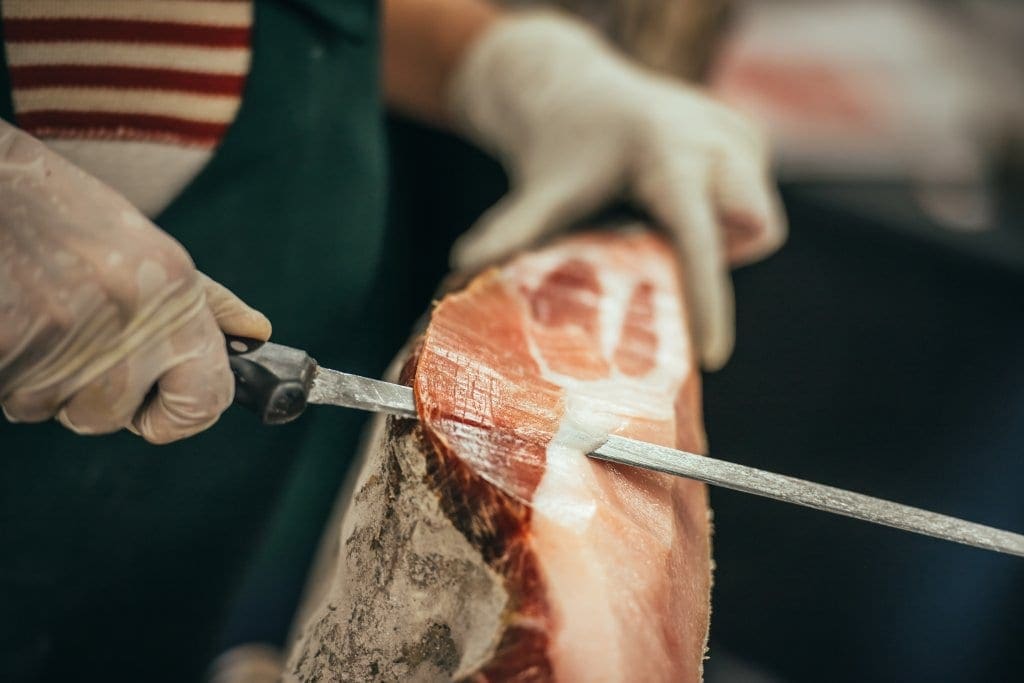 With its sweet flavor and creamy texture, Prosciutto di Parma is Italy's most popular ham, especially beyond Italy, where it's widely exported. With its roots going back to 100BC, when a salt-cured ham was mentioned in the writings of Cato, Prosciutto has a long and hallowed history here in the Parma province.
Tuscan Prosciutto Crudo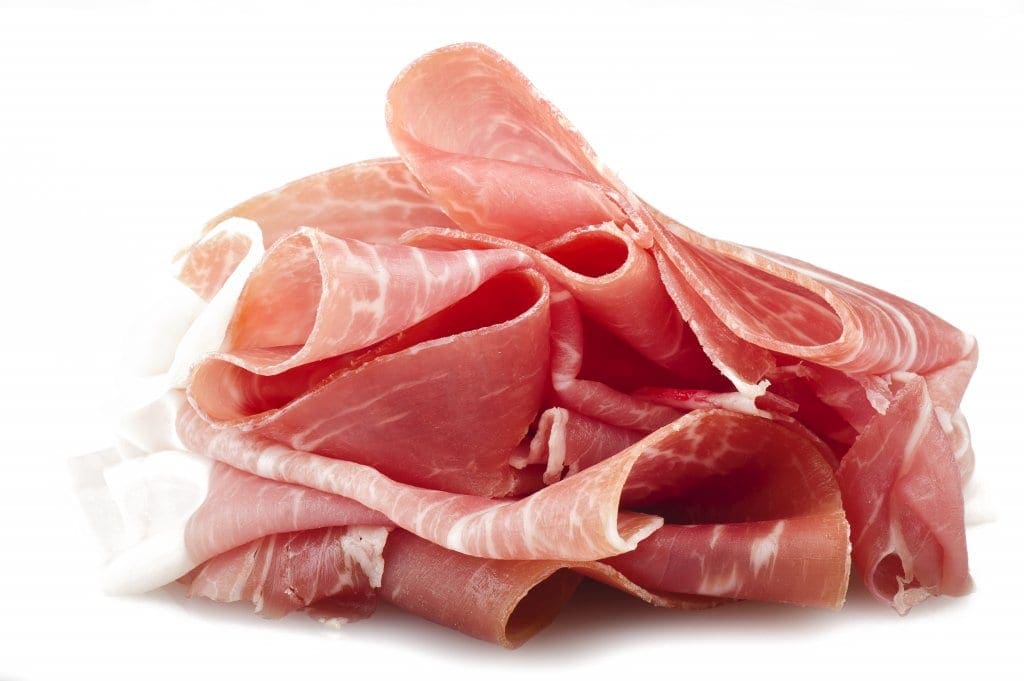 Considered a savory ham, the Tuscan version of Prosciutto tends to be quite salty and may have notes of strong flavors like pepper, garlic, rosemary, and juniper. They are made exclusively with pigs born, bred, fattened, and slaughtered in Tuscany and cured with sea salt, pepper, and aromatic herbs. The ham's flavor is subtly enhanced by the unmistakable fragrances of Tuscany.
Prosciutto di San Daniele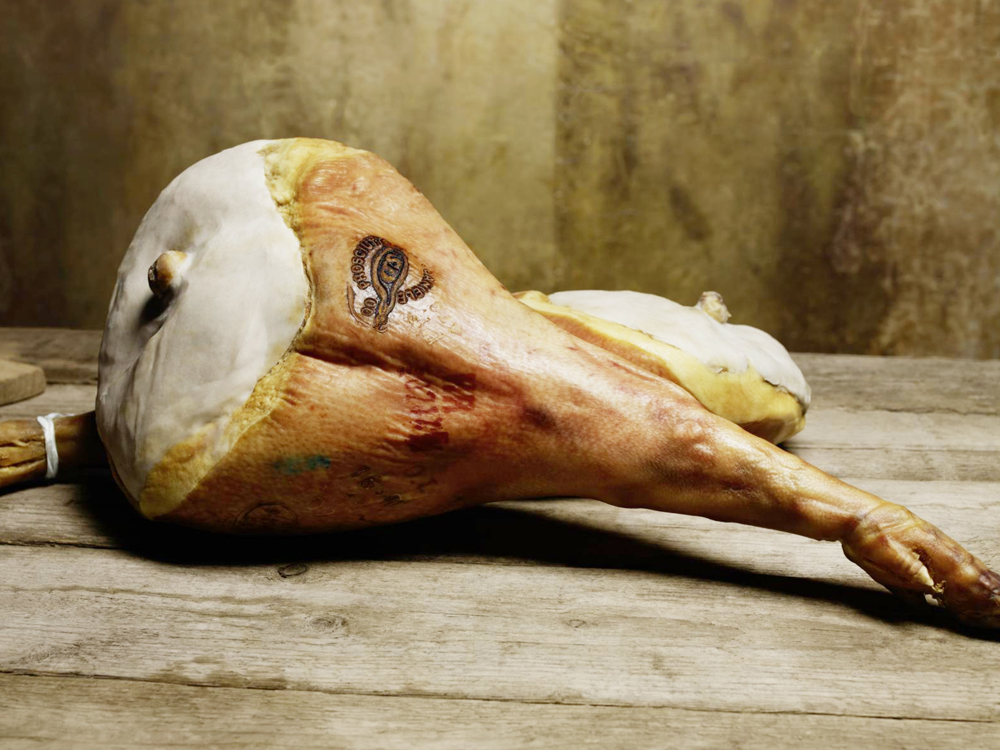 In Friuli Venezia-Giulia, a region in northeastern Italy, the prized Prosciutto di San Daniele has been made for centuries. Although the curing process here differs little from other regions', the Friuli region's unique climate and geographical conditions – dry air and high altitudes – give Prosciutto di San Daniele is an exceptionally creamy texture and sweet flavor.
Culatello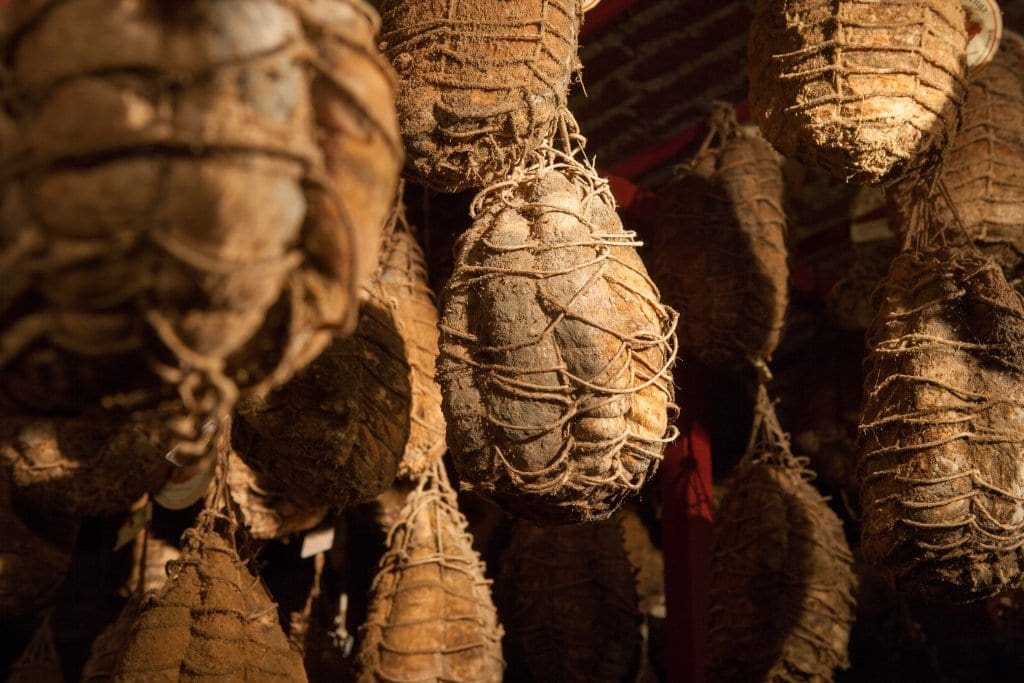 Although considered a Salami, not a ham, the delicious Culatello also has a revered place in Italian cuisine. It is made with a boneless section of the muscular rear legs of the pig. This cured meat is made in the Zibello area of the Parma province. Placed inside a pig bladder and tied with string, then cured and aged for at least 12 months. Culatello has a rich, intense flavor and a deep red color; this is Italy's creme de la creme ham!
Related Posts: