Tasty & delicious, Spanish Olive Oil never fails to please the palate
Dry, rolling hills studded with gnarled olive trees are an iconic image of Spain. No matter where you travel — the white-walled towns of Andalucía, the vast plains of Castilla y la Mancha, the rugged hills of southern Catalunya, or the quiet rural lanes of the island of Mallorca, olive trees are likely to be nearby. First introduced by the Phoenicians and for centuries a staple of the Mediterranean diet, olive oil is prized for its robust flavor and wonderful health benefits. Whether it's used to enhance the flavors of fish or vegetables, to add zest to a salad, or to cook traditional dishes like paella or patatas bravas, olive oil is one of the most beloved components of fine Spanish cuisine. Olive oil lovers can explore the nuances of Spanish olive oil through olive oil tours, including tastings at restaurants and olive producers throughout Spain.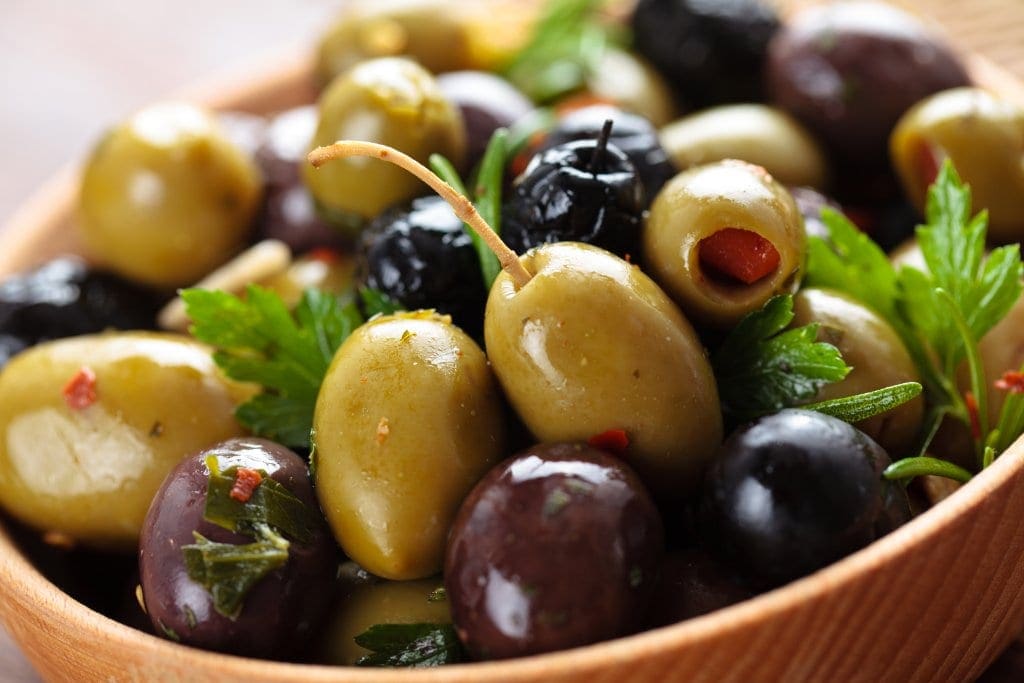 Types, styles & a little of history
Spain is one of the world's best-known olive oil producers, and its most abundant, vast quantities of oil are produced and exported each year. Some of the most common olive varieties used are Manzanilla, Arbequina, Picual, and Cornicabra. Ranging from golden yellows to bright greens, olive oils run the gamut from mild and fruity to spicy or even bitter. The very best oils are labeled extra virgin or virgin, reflecting their maximum acidity and ideal pressing. Virgin oils can only be cold-pressed and cannot be treated in any artificial way (only washing, decanting, and filtration are allowed). Other classes of oil, including refined olive oil, or olive-pomace oil, are of notably lesser quality.
Olive oil, particularly extra virgin olive oil, has a host of health benefits. Judicious use of the oil can help balance cholesterol levels (lowering the level of bad cholesterol and raising the level of good), aid digestion, help maintain bone density and reduce the risk of kidney stones. It also helps lower blood pressure, delivers important nutrients (like Vitamin E), and may help the heart by reducing coronary heart disease risk. Olive oil has powerful anti-aging properties as well, thanks to antioxidants called polyphenols.
Olive oil can trace its history back more than 6,000 years when the Greeks first made it. Olive groves appeared in Spain with the Phoenician and Greek settlers, and production was further encouraged by the Romans, who introduced new cultivation techniques. In later years, the Arabs continued olive oil production, perfecting pressing and storage processes. Today, olive groves have largely passed from family farms to larger companies, but the work is still an artisanal process requiring much manual labor and dependence on nature.
Olive oil is produced throughout Spain, but each region has its own varieties and styles. As with wine, olives are deeply affected by the soil and climate they're grown in, and a fine extra virgin olive oil will be a fragrant and flavorful reflection of the area's growing conditions. Some regions are particularly famed for their balanced, full-bodied oils and have acquired DO (Denomination of Origin) status.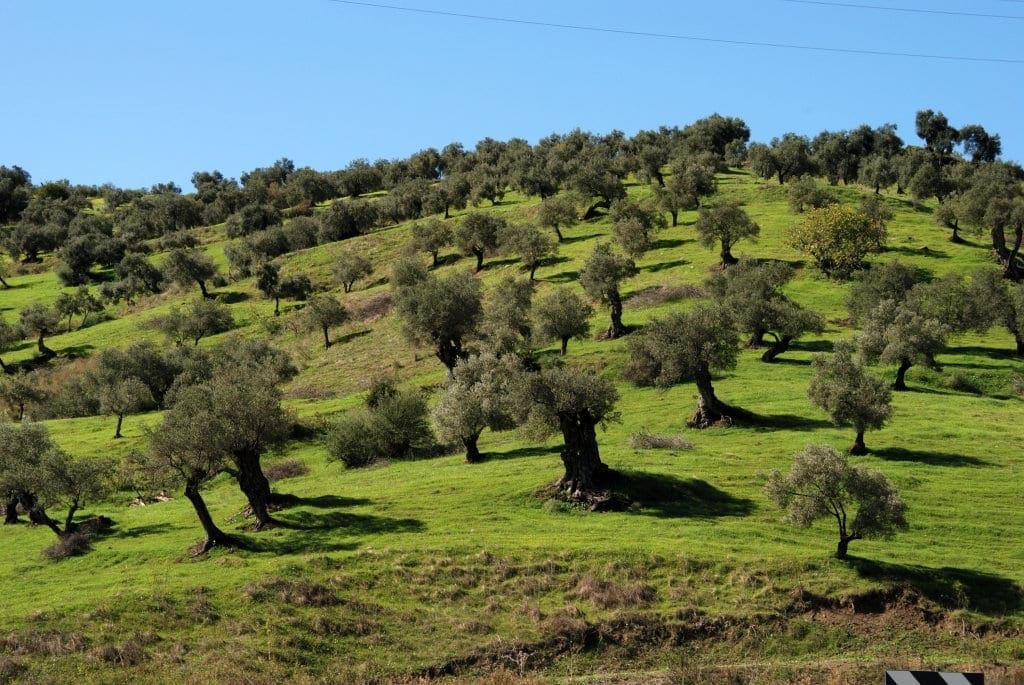 The following regions have been recognized as olive oil DOs:
Antequera: This region straddling the provinces of Malaga and Cordoba is known for light, fruity oils made with the Hojiblanca variety and lesser quantities of Marteño, Arbequina, Lechin de Sevilla, Zorzaleño, Gordal de Archidona, Picudo, Verdial de Velez-Malaga and Verdial de Huevar.
Website: www.doantequera.org
Baena: South-eastern Cordoba produces these sweet greenish wines with the varieties Picudo, Carrasqueño de Cordoba, Lechin, Chorruo, Jarduo, Hojiblanca, and Picual.
Website: www.dobaena.com
Bajo Aragón: Empeltre is the main variety in the golden olive oils made near Zaragoza. Arbequina and Royal olives are also used.
Website: www.aceitedelbajoaragon.es
Campo de Montiel: In becoming an official DO in Castilla y la Mancha, this region produces oils using mainly the varieties of Cornicabra and Picual.
Gata-Hurdes: Made in Extremadura with the Manzanilla Cacereña olive variety, these smooth wines can be either golden or greenish colored.
Website: www.acenorca.es
La Alcarria: This region in Castilla y la Mancha is not yet an official DO but should soon be declared one. Castellana olives are the main variety used in fruity, aromatic oils.
La Rioja: Throughout Rioja, you'll find potent, vegetable-flavored oils made with varieties like Redondilla, Arbequina, Empeltre, Machona, Negril, Royal, Hojiblanca, Arroniz, Verdial, Picual, Cornicabra, Manzanilla and Blanqueta.
Les Garrigues: This Catalan DO produces greenish, sometimes bitter oil from the flavorful Arbequina and Verdial varieties.
Website: www.olidoplesgarrigues.com
Mallorca: Cornezuelo and Jabata (aka Picual) are the main varieties used in Mallorca's aromatic and sometimes spicy olive oils.
Montes de Toledo: The Cornicabra oils made in this region in Castilla y la Mancha offer a unique balance of fruity and spicy, sweet and bitter.
Website: www.domontesdetoledo.com
Sierra de Cazorla: Near Jaen, mild olive oils made with Picual and Royal varieties are made.
Sierra Magina: Picual and Manzanillo de Jaen are the star varieties of this region in Jaen. Oils tend to be fruity and slightly bitter.
Website: sierramagina.es
Siurana: The well-respected and wonderfully flavorful oils made here from Arbequina, Royal, and Morrut varieties are among Spain's best.
Website: www.siurana.info
Poniente de Granada: Many different colors, flavors, and aromas can be spotted from the wide variety of olive oils made in this region in Granada. Common varieties include Picudo, Picual, Marteño, Hojiblanca, Lucio, Nevadillo de Alhama de Granada, and Loaime.
For more information on our Gourmet Food & Wine Tours of Spain