There are many contestants for the title of Brunello di Montalcino's prettiest estate. Still, in our opinion, Il Palazzone is ten leaps ahead of the rest: the views alone are to die for, while the wines produced at this boutique winery are some of the finest made today in the venerable Brunello di Montalcino region.
Il Palazzone started their life as the dream of one man, Mario Bollag, who had spent years of his life surrounded by fine food and wine, and yearned to make his own. The son of a Swiss lawyer from Basel, Mario traveled the world in his younger years before setting up home in San Francisco, where he ran a successful travel business. Yet, his passion for wine remained unfilled. So after much searching and deliberation, Mario took the plunge and purchased a small property in the Montalcino region of Tuscany in the early 1980s.
His project soon became the talk of the town, and Mario's wines were quickly recognized as some of the finest of the new generation of Brunello di Montalcino. However, in 2000 Mario decided to move onto new pastures, and Il Palazzone was sold to Richard Parsons, the former CEO of Time Warner and a man for whom wine was a serious business. Assembling a crack team, including British estate manager Laura Gray and winemaker Paolo Vagaggini, Parsons set Il Palazzone on a course toward greatness.
Indeed, since his purchase in 2000, Parsons has invested a monumental amount of energy and money into making Il Palazzone a formidable name in Brunello di Montalcino, including funding the construction of a state-of-the-art winery, which was completed in 2012. Yet, at the heart of this estate's philosophy is great respect for the region's traditions, including aging wines in large oak barrels for several years, and above all else, respect for the unique terroir of Brunello di Montalcino. In this regard, Il Palazzone is way ahead of the curve – cultivating three very separate vineyard sites, the estate blends wines from these distinct terroirs to forge something much greater than the sum of its parts.
The proof, as they say, is in the pudding – Il Palazzone continues to make a superlative range of wines that are remarkably consistent despite the vintage variations seen in Brunello di Montalcino. A Super-Tuscan blend is concentrated, powerful, and impressively structured, while the multi-vintage blend Rosso del Palazzone is the best value deal in Tuscany today. But ultimately, for our money at least, the Brunello di Montalcino Riserva is the cream of the crop, a wine that demonstrates the essential magic inherent to this idyllic corner of Tuscany. Powerful yet balanced, structured yet approachable, and both complex and user-friendly, it is a wine that stands the test of time. Enjoy a tour and VIP tasting at this exquisite winery while on a Private Montalcino Wine Tour, organized with Cellar Tours.
Wines produced
Il Palazzone Brunello di Montalcino

100% Sangiovese. The wine is fermented in oak vats and aged in Slavonian oak barrels for a maximum period of 46 months. An elegant, traditionally-made Brunello that is approachable on release, but will age gracefully for many decades.

Il Palazzone Brunello di Montalcino Riserva

100% Sangiovese. The wine is fermented in oak vats and aged in Slavonian oak barrels for several years, usually one year longer than the standard release. A supremely complex and elegant Brunello suitable for extended cellaring after release.

Il Palazzone Lorenzo & Isabelle

50% Sangiovese, 45% Cabernet Franc and 5% Petit Verdot. The wine is fermented in oak vats and aged in Slavonian oak barrels for 34 months. A Super-Tuscan made to honour the parents of the current owner, Richard Parsons.

Il Palazzone Rosso del Palazzone

100% Sangiovese. A multi-vintage blend, produced from wines that were deemed unsuitable for the 'Grand Vin" Brunello di Montalcino.
Winery details
Loc. Le Due Porte
245 - 53024 Montalcino Tuscany
Italy
Tel (+39) 577 846 142
Fax (+34) 577 849 101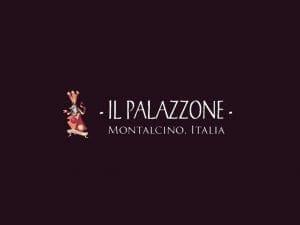 Appellation

DOCG Brunello di Montalcino

Founded

1980s

Area under vine

5 Hectares

Age of vines

30 years+ Low yields

Oak barrel origin

Slavonian
Winemaker

Maurizio Castelli

Owner

Richard Parsons

Production

5000-10,000 bottles per annum, depending on the vintage

Grape varietals

Sangiovese, Cabernet Franc, Petit Verdot