An Introduction to Sangiovese Grape and its Wine
Italy's most-planted red grape variety comes in a multitude of guises. Sangiovese [pronunciation: san·jow·vei·zuh] is both an industrial-grade workhorse and the source of Tuscany's finest wines. It is the ultimate viticultural chameleon. Sangiovese caters to every possible need and every gastronomic eventuality.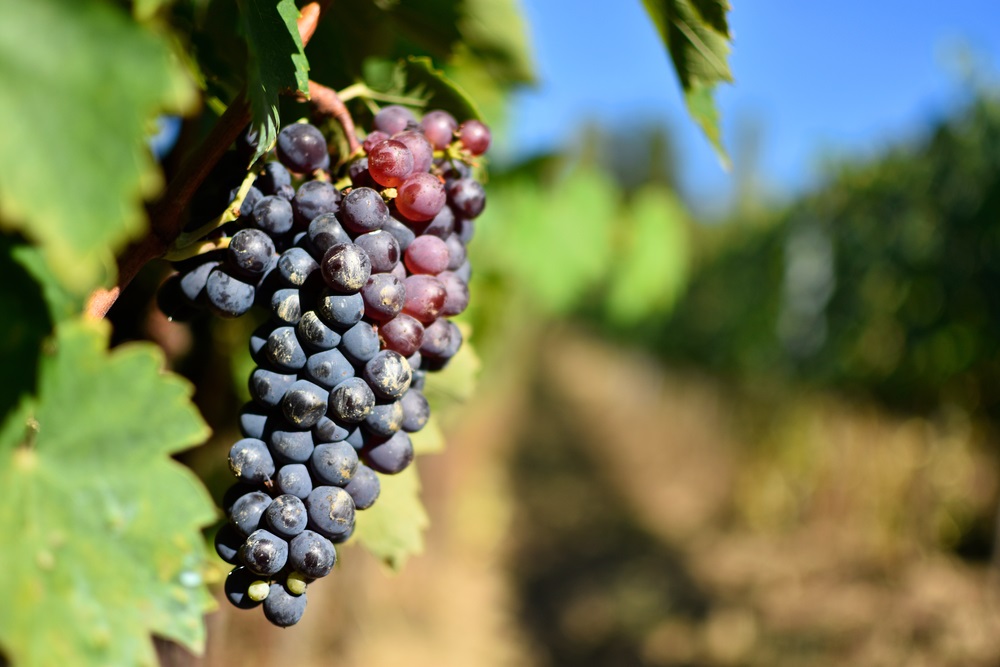 With Cellar Tours, you can taste some of the finest Sangiovese wine on a Luxury Private Tuscany Wine Tour
A Brief History Of Sangiovese
The Sangiovese grape's history in Italy is both long and complex. Historians argue that the Etruscans first cultivated Sangiovese in central-western Italy in the eighth century BC. Although historically, Sangiovese was never exclusive to Tuscany, it became synonymous with the region's viticulture in the Middle Ages. Interestingly, the name Sangiovese means 'blood of Jove,' referring to the Roman deity Jupiter. In the late 16th century, the Tuscan agronomist Giovanvettorio Soderini is reported to have first mentioned Sangiovese, identifying it as a signature cornerstone of local winemaking.
Three centuries later and the grape was firmly entrenched across central and southern Tuscany. The legendary winemaker and former Prime Minister Bettino Ricasoli (the family still makes wine today) is credited with establishing a 'formula' for Chianti Classico – the most iconic Sangiovese source wines. In his renowned correspondence with the politician and physician Cesare Studiati (1856-1879), Ricasoli distinguished between two forms of Chianti: one for early drinking and a more ambitious version aimed at sophisticated palates. But it was not until 2004 that the wine community understood the grape's genetic origins. After extensive DNA profiling, scientists discovered that Sangiovese is a cross between Ciliegiolo and the grape Calabrese Montenuovo, which has its origins in Calabria.
Yet this hallowed variety has traditionally been blended, and 'spiced' with both red and white grapes instead of allowing its beautiful flavors and aroma to shine as a standalone act. As Francesco Ricasoli readily admits, even Chianti's best winemakers were loathed to produce 100% Sangiovese wines in the 20th century. "French varieties have historically been blended into Chianti long before the 1970s," he explains. "Sangiovese, it must be said, is very difficult to manage when compared to varieties such as Merlot."
There is a widespread consensus on this issue; the Sangiovese grape is one of the world's most challenging grape varieties. It is highly prone to rot and overproduction. The late-ripening Sangiovese needs a long, warm, and dry growing season; rain during harvest can lead to severe dilution. Conversely, sweltering temperatures cause unwieldy alcohol and 'burnt' flavors. The winegrower can sometimes be caught between coarse, astringent tannin or rank alcoholic mediocrity. Some would argue that Sangiovese cannot truly prosper without a supporting act. Throughout central Tuscany, winemakers continue to blend the grape with Cabernet Sauvignon or local curiosities such as Canaiolo and Colorino. But we beg to differ. Under the right conditions, Sangiovese produces wines of unparalleled flavor, structure, and bracing freshness.
Some of the problems associated with Sangiovese in the 20th century were due to the poor clonal selection championed by lazy growers. As Albiera Antinori concedes: "many clones of Sangiovese grown 50 years ago in Chianti were purely selected because they gave generous yields. The quality of the wine they produced was, at best, a secondary consideration." However, an extensive program of replanting and research has largely eliminated this issue. Modern-day Sangiovese grown in central Tuscany has reached an unprecedented apogee of quality and prestige.
Where will you find Sangiovese grapes?
It is in the hills between Florence and Siena that this magic happens with growing regularity. There are over six Chianti sub-zones in Tuscany, but the most highly regarded has long been Chianti Classico. There is a remarkable synergy between the terroir and Sangiovese, which produces this noble grape's incomparable expression. The villas, cypresses, vines, and rolling hills create an immutable paradise, arguably the most captivating piece of bucolic splendor in Europe.
Sangiovese in Chianti sub-zones
It has been this way for centuries. According to the Chianti Classico Consorzio (ruling body), the Chianti region was first mentioned in the early 15th century. Documents from 1427 show that Chianti was an established red wine in Florence and Siena. In the 1500s, it began to be consumed by the Popes – Pope Paul III was given a personal recommendation by his personal wine bottler, Sante Lancerio.
By the 18th century, the nobility of Tuscany was busy delineating the area's boundaries. In 1716, the Grand Duke of Tuscany officially delimited the Chianti production zone: an area lying between Florence and Siena's cities, where this popular wine was enjoying enormous success.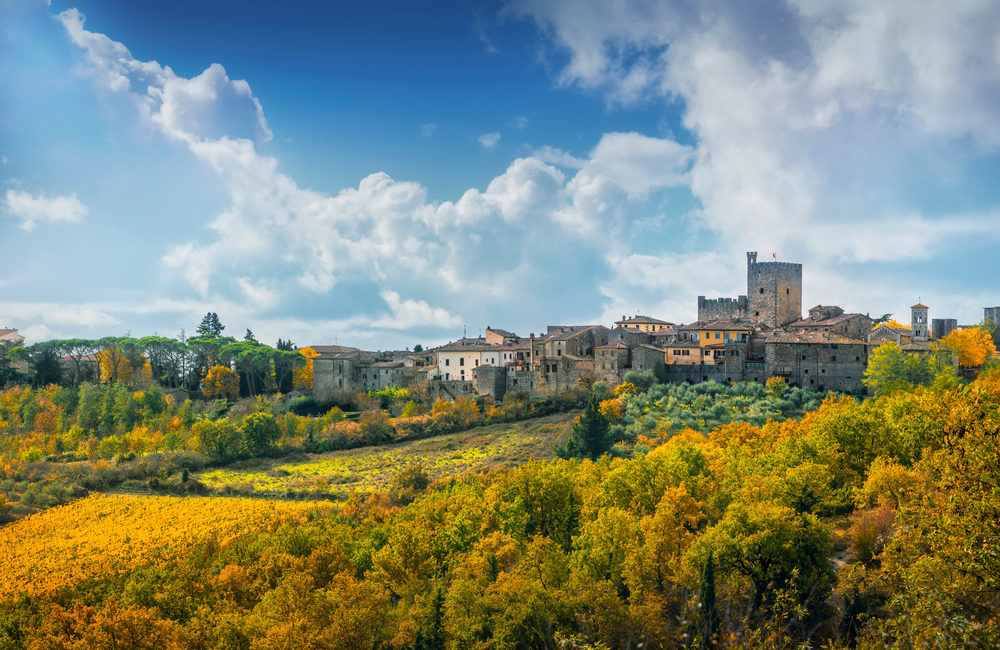 Vineyards of Castellina in Chianti
However, in the early 20th century, the land under vine expanded dramatically. A government committee decided to create six additional Chianti sub-zones, which now cover a viticultural area larger than Bordeaux. They represent one end of the Sangiovese spectrum: light and refreshing but unsuitable for long aging. Remember the squat Chianti bottles enclosed in a straw basket (fiaschi in Italian)? They're still alive and well today.
But leave it to Chianti Classico to fashion a more complex, sophisticated, and profound interpretation of the Sangiovese grape. There are approximately 70,000 hectares under vine, including the sub-regions of Castellina in Chianti, Gaiole in Chianti, Greve in Chianti, and Radda in Chianti. The local climate is continental with significant day-night temperature variation, generally low winter temperatures – below 4-5°C – and hot, dry summers, often reaching over 35°. Geologically, the land is a mix of clay schists (marl), with layers of clay, alberese (limestone), and sandstone. This terroir is ideally suited for transforming the difficult, high-acid Sangiovese into a wine of supreme quality.
At its best, top-of-the-range Chianti is complex, savory, and richly tannic. In its youth, flavors of cherry, strawberry, fig, and plum will emerge. With age, Chianti Classico develops a gorgeous range of tertiary sensations: leather, tobacco, forest floor, truffle, woodsmoke, and oregano. It manages to be both sumptuous and refreshing to the core. It is also sorely undervalued, as even the best bottles of Chianti Classico are sold for under $50.
Sangiovese in Brunello di Montalcino
Chianti Classico's fiercest rival is Brunello di Montalcino. It commands higher prices and has cultivated a more passionate following among the world's wealthy collectors. Yet, in the 1970s, Montalcino was the poorest hilltop village in southern Tuscany. After the Banfi family invested heavily in the 1980s, US consumers started to really get a taste for this singular and powerful expression of Sangiovese.
By law, all Brunello di Montalcino must be a 100% Sangiovese wine. The hotter, drier climate of Montalcino, found south of Siena, produces a muscular, powerful version of this grape. It is the antithesis of light and acidic Sangiovese, often found in the wider Chianti zone. Long summers and warm autumn temperatures typically engender high alcohol levels – the average being 14.5% – and formidable tannins. A deft touch is needed to tame this raw strength, which can sometimes threaten to overwhelm the fruit's purity. But at its best, Brunello di Montalcino is magnificent. A classic example of the genre will have an almost indestructible quality. Critics talk of bottles from the 1950s that are bright, fresh, and energetic. Older vintages boast a complexity of flavor that is unrivaled in Italy. Game, damson, plum, garrigue – the aromatic diversity is heavenly.
That said, Brunello does not have the Montalcino region to itself. The appellation of Sant'Antimo (same boundaries as Brunello, but different designation) is used for wines based on imported varieties like Cabernet Sauvignon and Syrah. Rosso di Montalcino is reserved for younger versions of this mighty wine style, aged for a period of one year before bottling. It tends to be softer, lighter, and cleaner—a more approachable version of the original.
Of course, much of Brunello and Rosso di Montalcinos' stylistic cues will depend on the terroir. Altitude and soil vary considerably – elevations range from 100 to 500 meters above sea level. The hottest zones are in the Val d'Orcia in the south, while the hilltop vineyards which flank the village of Montalcino produce the most long-lived, elegant wines.
Maremma's Super Tuscan Sangiovese
Sangiovese also finds a welcome home in the proliferation of Super Tuscan labels being made across Italy today. In 1975, the Antinori family launched Tignanello, Chianti's first Super Tuscan. Before too long, imitations were spreading like wildfire in Chianti, Montalcino, and in the coastal region of the Maremma. The best examples are powerful wines, with an international slant and deeper color than a typical Chianti Classico. Yet the waters are murky in this regard, as Chianti Classico also allows a certain percentage of Cabernet Sauvignon and Merlot into the blends. Often the difference between a good Chianti and its Super Tuscan counterpart is the nomenclature.
In Tuscany, opinions vary wildly concerning the issue of allowing international varieties into the Chianti Classico blends. There has also been a movement to allow blended styles of Brunello, although the authorities halted this. You'll find little consensus on this pertinent issue. There is also a growing interest in classifying the individual villages and terroirs of Chianti and Montalcino. To describe this as a political minefield is the understatement of the century.
Sangiovese Elsewhere
There is another subject which continues to divide opinion – can Sangiovese travel? 26th generation owner Albiera Antinori has repeatedly insisted that the grape cannot thrive outside of Italy. "We planted Sangiovese at Antica, our Napa Valley estate, but after years of experimentation, we decided to pull up the vines. For several reasons, mainly the difference of terroir, it was quite difficult to obtain Sangiovese wines with both depth and elegance," said Antinori in 2019.
Nevertheless, growers in California and Australia have been enjoying notable success with the grape. The style is often riper and more voluptuous than a Chianti equivalent, and the wines undeniably lack the finesse of the best Italian examples. But one suspects a hint of cultural chauvinism when Tuscans dismiss outsiders' attempts to develop a relationship with the grape. In any case, these wines represent a small percentage of the volume of Sangiovese being cultivated today. In that sense, Antinori has a valid point. Tuscany does not hold a monopoly on high-quality Sangiovese anymore. Collectors and sybarites would rarely look outside of Italy for authentic and terroir-driven interpretations of this magnificent grape.
Sangiovese Food Pairing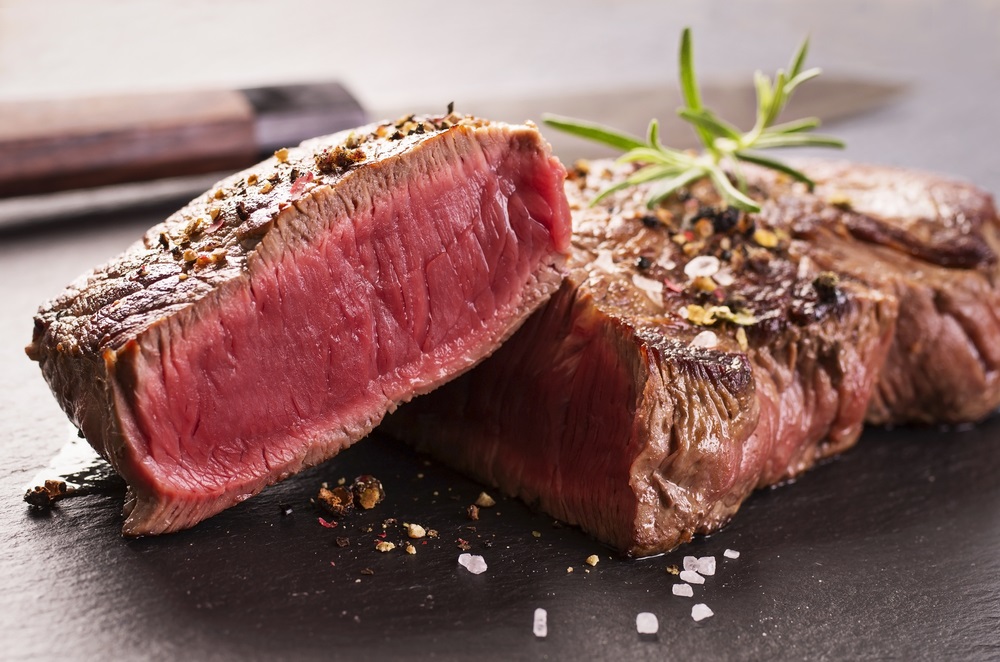 Bistecca alla Fiorentina
In fact, just about the only unifying subject is Sangiovese's role at the dinner table. The grape's appetizing acidity, medium weight, and beautiful aromatics were designed to shine with food. It loves red meat, hard cheeses, and an almost bewildering variety of pasta dishes. Shin of beef, slow-cooked, is one of the highlights of any fine dining experience in Tuscany. Paired with a great Brunello, it's a positively obscene amount of pleasure. Roast lamb is another ubiquitous staple of Tuscany's hearty gastronomy. But our favorite pairing involves bistecca alla fiorentina, and a mature Chianti Classico. The notes of woodsmoke, balsamic, and coffee adore the rich gameness of high-quality Tuscan beef.
A selection of Top Sangiovese wines:
Related Blog Posts