What kind of wine is Barolo?
Barolo can genuinely claim to be the King of Italian wines; produced in the Northern Italian region of Piedmont from that most individual of grapes – Nebbiolo. The wine offers a unique structure of mouth-filling acidity and tannin with an aroma and flavor of remarkable delicacy. It is the ultimate expression of the Nebbiolo grape and, most definitely, a connoisseur wine.
In the south of the Piedmont region are the Langhe hills. SouthEast of the Tanaro River and southwest of Alba, we find the small appellation of Barolo. With just over 1,700 hectares under vine, and in a similar way to the Burgundy region, it is common for growers to cultivate one or two hectares of the many prized Barolo crus. You can enjoy the Barolo wines on a private Piedmont Wine Tour, organized exclusively for you by Cellar Tours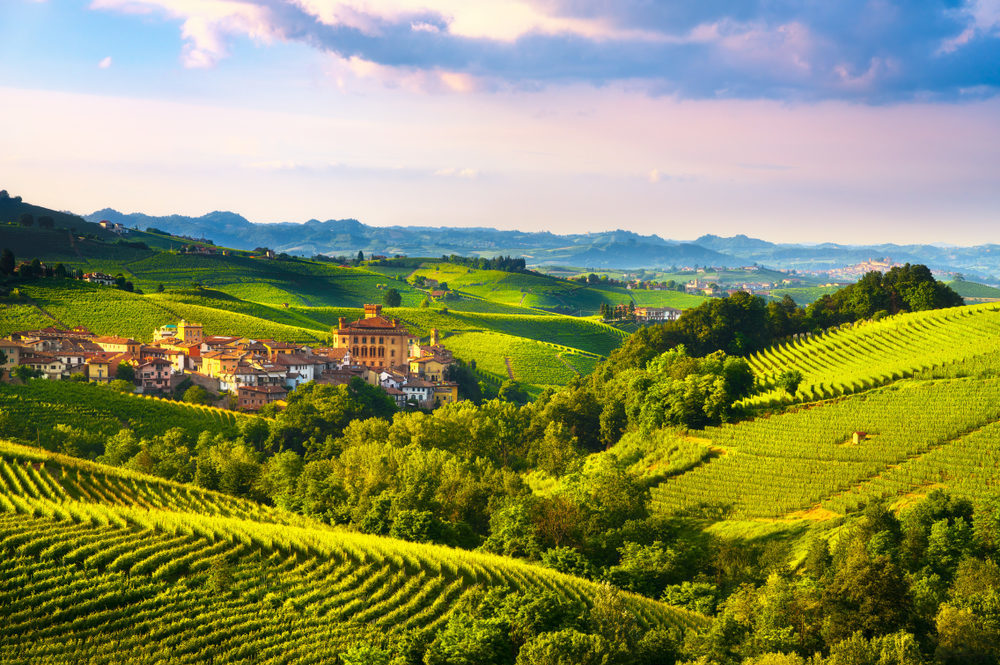 Barolo is produced only over 11 villages:
Castiglione Falletto
Cherasco
Diano d'Alba
Grinzane Cavour
La Morra
Monforte d'Alba
Novello
Serralunga d'Alba
Roddi
Verduno
Historically, Barolo was fermented as a sweet and slightly sparkling wine, a product which bore little relation to the wines we have today. This was due to necessity more than desire – in the early 19th century, the cold autumn temperatures would halt the fermentation in the winery, leaving some residual sugar in the wine. It is quite different from the bells and whistle approach we have today in some wineries, where the temperature of fermentation is computer-controlled. It was well known anyway and in 1751 "Barol" (the name of that time) was such a success in London, that Thomas Jefferson – who was traveling in Europe – wrote about it in his journal.
The shift in focus to producing dry wine came in the mid 19th century when French Juliette Colbert de Maulevrier, along with French Oenologist Louis Oudart, improved the local vinification techniques. Oudart's expertise and guidance on proper cellar management enabled the Nebbiolo grape to ferment completely, thus heralding the dawn of what we know today as Barolo. This new, dry and elegant style of wine rapidly found favor with King Carlo Alberto di Savoia and Italian nobility, hence Barolo's description as "the Wine of Kings" and "the King of Wines."
Each of the Barolo's communes enjoys a distinct terroir that ensures that the Barolo lover can enjoy a plethora of different wine styles, all produced from one (quite late ripening) grape variety! Monforte, Castiglione Falletto and Serralunga are said to have older Helvetian soils, leading to wines with strength and structure. In contrast, Barolo, Novello, and La Morra's soils are Tortonian, a mix of chalk and marl. Here, the wines have finesse and elegance, with a profound scent.
Terroir and a sense of place are very much a prime concern for the growers in the Barolo. For most of the 20th-century, producers would tend to blend the grapes from their different vineyard sites to make high-quality Barolo. A small revolution led by Piedmont's most respected winemaker Angelo Gaja occurred in the 90s, with growers bottling their wines and showing a greater interest in their' cru.' Today there is a heightened awareness of the subtle differences of style and quality between individual vineyard sites and Nebbiolo's ability to transmit them.
In 2009, the official designation of cru was introduced. There are 181 crus, which are based on Renato Ratti's detailed Barolo Map from 1965. Today on the Barolo labels, you can find "additional geographic mentions" (MGA), also known as subzones. You can still find the term "vigna" (vineyard) on the label, but only after MGA and only within one of them. Examples of this include Ceretto Barolo Bricco Rocche (MGA), Borgogno Barolo Cannubi (MGA), Vigna Cucco (vineyard), and Vigna Casa Mate (vineyard). If you are interested in learning more about Barolo's terroir and its cru, check out https://www.enogea.it/en/barolo-encyclopedia/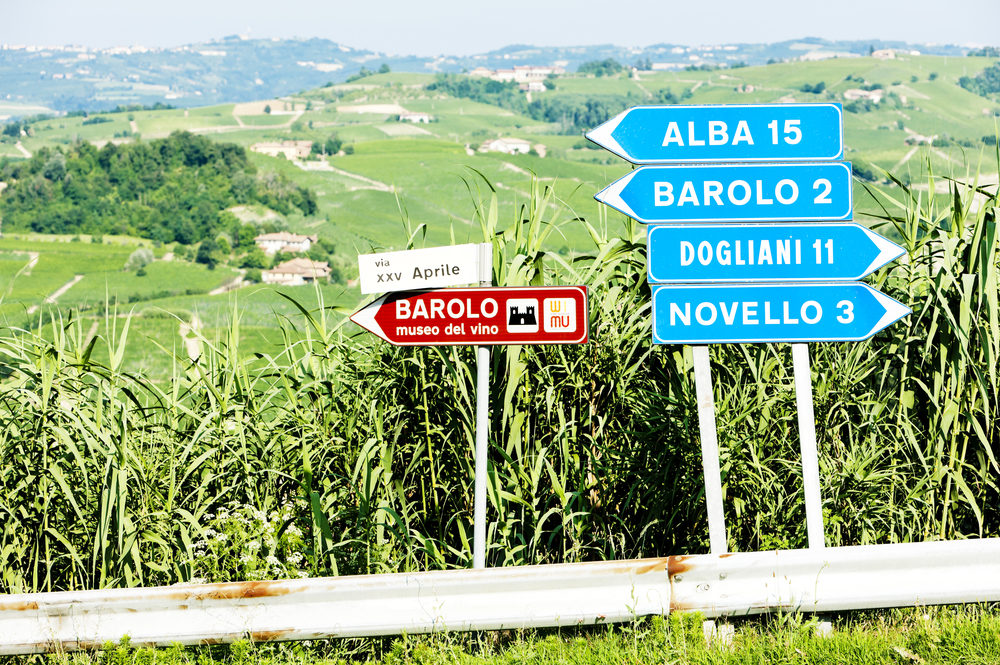 So what can the wine lover expect when enjoying a glass of Barolo? Typically the wines show strength, brisk acidity, and an abundance of tannin. Nebbiolo usually gives wines a moderate pomegranate red color that proceeds to develop a lovely red brick hue after 4-5 years from release (After the harvest, Barolo must age at least three years before being released, five years if Riserva). A young Barolo should have a complex aroma of cherries, plums, and violets. As the wine ages and the tannins soften, the taster can expect tar, truffles, game, and farmyard. Good Barolo tends to merge power with elegance effortlessly; it will have a force but also transparency of flavor reminiscent of a good Burgundy, Chambertin, perhaps?
As with so many wine regions today, a good-natured battle is fought in Barolo between winemakers who favor tradition and those who want to produce a more modern Barolo style with softer, more accessible tannins and higher concentration. There is a range of different approaches to vinification and wine-making in this fascinating region. The essential differences revolve around the length of maceration and crucially, the portion, and kind of wood aging.
Traditionally Nebbiolo was macerated for an extended period on the skins in Barolo (usually three weeks) and then aged in old Slavonian oak or chestnut tuns. The wines would require many years for those formidable tannins to soften, often over ten years. The modern approach – appeared in the 1980s and became popular in the 1990s  – advocates a shorter maceration and use of barrique and new French oak, leading to more vibrant, fuller, and softer wines. Barolo lovers need not worry, however, as there is a sufficient range of styles to please everyone!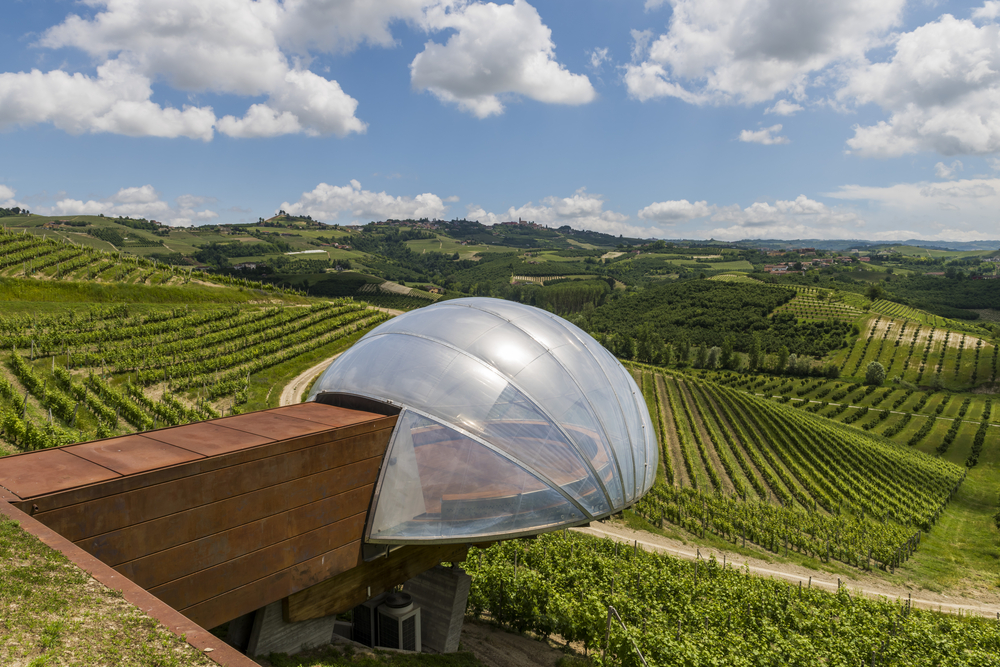 Whichever style you fall in love with, we guarantee that Barolo will not leave you disappointed. The area is stunningly beautiful, with vineyard slopes and rolling hills coupled with delightful villages dotted around the region. Quality in Barolo has never been higher. Simply put, there has never been a better time to drink a glass of Barolo.
Leading Barolo producers:
Bartolo Mascarello
Giacomo Conterno
Related Blog Posts: