One of South Africa's most impressive wine estates, Vergelegen is an astonishingly picturesque and historic wine farm situated on hillside vineyards south of Stellenbosch. The focus from the outset has been on producing a luxury wine brand, and the flagship red Vergelegen V is one of the region's most impressive and expensive wines. Proof indeed, that Stellenbosch and indeed the Western Cape can produce wines to rival the best of Bordeaux.
Vergelegen started its journey many centuries ago as the estate of Willem Adriaan van der Stel, the governor of the Cape who inherited his position from his father, Simon van der Stel. Quickly sensing the potential of Stellenbosch for vine growing, der Stel planted several different grape varieties in 1700, including the so-called 'Blue Muscadel,' Chenin Blanc, white Muscadel, and Frontignan. After only 6 years, der Stel boasted over half a million vines on his land, in addition to an idyllic fruit orchard, a corn mill, and an extensive cattle ranch. However, he was subsequently forced to return to the Netherlands. Thereafter, Vergelegen went through a succession of different owners until 1917, when it came under Sir Lionel Phillips's control. Purchasing the estate for his wife, Lady Florence Phillips, the new owners wasted no time restoring the then dilapidated estate to its former glory. Its reputation flourished as the new owners plowed their considerable wealth into making Vergelegen the most opulent estate in Stellenbosch.
Following Sir Lionel and Lady Phillips's death, the estate was sold to the Barlow family in 1941. They acquired Vergelegen at auction and showed the same care and interest in their new property as Lady Phillips, replanting the vineyards and expanding the cattle operation. Their son took over Vergelegen in the 1960s, although its importance as a wine producer faded under his stewardship, and by 1962 the last of vines had been pulled up.
Its grand resurgence came in 1987 when the firm Anglo American purchased the farm and set Vergelegen on a course to greatness. After an extensive soil study, vines were replanted. A state-of-the-art winery was inaugurated in 1992, an impressive building that carries more than a whiff of Napa Valley about it. Winemaker Andre Van Rensburg took over the winemaking mantle after Martin Meinert left to found his own label, and it must be said that every wine produced here is superb. The flagship Vergelegen V is surely one of the best wines from the Cape, a monumental red fashioned on Left Bank Bordeaux that will improve decades after release. If nothing else, it has taken South African wine prices to new heights, yet, it is still a steal in the context of other luxury branded wine from elsewhere – magnificent!
Wines produced
Vergelegen V

100% Cabernet Sauvignon. The wine is fermented in stainless steel tanks. It is then aged for 21 months in 100% new French oak. It is then aged for a further period of 24 months in bottle. The flagship red wine of the property, it will benefit from extended cellaring.

Vergelegen G.V.B Red

75% Cabernet Sauvignon, 20% Merlot, 5% Cabernet Franc. Produced from low yielding vineyards, the wine is fermented in stainless steel tanks. It is then aged for 22 months in 100% new 225 liter Sylvain Darnajou and Taransaud French oak barrels. The wine will benefit from cellaring upon release.

Vergelegen G.V.B White

62% Semillon, 38% Sauvignon Blanc. The wine is fermented using whole bunches in French oak; the Semillon in 50% new, 50% 2nd, 3rd and 4th fill, 225 liter barrels and the Sauvignon in 500 litre barrels, 25% new. The wine is then aged for a period of 10 months in barrel before bottling. Will benefit from extended bottle age after release.

Vergelegen Cabernet Sauvignon Reserve

94% Cabernet Sauvignon, 3% Merlot, 3% Cabernet Franc. The wine is fermented in open and closed stainless steel tanks at high temperatures. It is then aged for 22 months in Malolactic fermentation in 100% new oak for 22 months.

Vergelegen Shiraz Reserve

100% Shiraz. The wine is fermented in stainless steel tanks, subject to a pre-maceration cold soak. The wine is then aged in 25% new French oak for 16 months.

Vergelegen Chardonnay Reserve

100% Chardonnay. The wine is fermented in 50% new French oak barrels and 50% second-fill and third fill barrels. The wine is then aged on its lees for 10 months before bottling.

Vergelegen Sauvignon Blanc Reserve

100% Sauvignon Blanc. The wine is fermented in stainless steel tanks before being aged on its lees for 3 months.
Winery details
Somerset West
Stellenbosch
South Africa
Tel (+27) 21 847 2100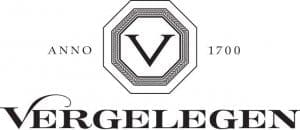 Appellation

WO Stellenbosch

Founded

1700 (first vines planted on the estate)

Area under vine

140 Hectares (under vine)

Age of vines

30 years+ Low yields

Oak barrel origin

French
Winemaker

Andre Van Rensburg

Owner

Anglo American Company

Grape varietals

Chardonnay, Semillon, Syrah, Sauvignon Blanc, Cabernet Sauvignon, Merlot, Cabernet Franc