For centuries, winemakers in Bordeaux have blended Semillon with Sauvignon Blanc to produce whites of impeccable balance and finesse. However, until very recently, it was only the Australians who routinely used Semillon to make great dry wine without a supporting act; the Bordelais have a powerful cultural attachment to blending, partly as an insurance policy against disastrous harvests. Yet after a succession of warm and very dry vintages, winegrowers are starting to see the merit of 100% Semillon Bordeaux Blanc.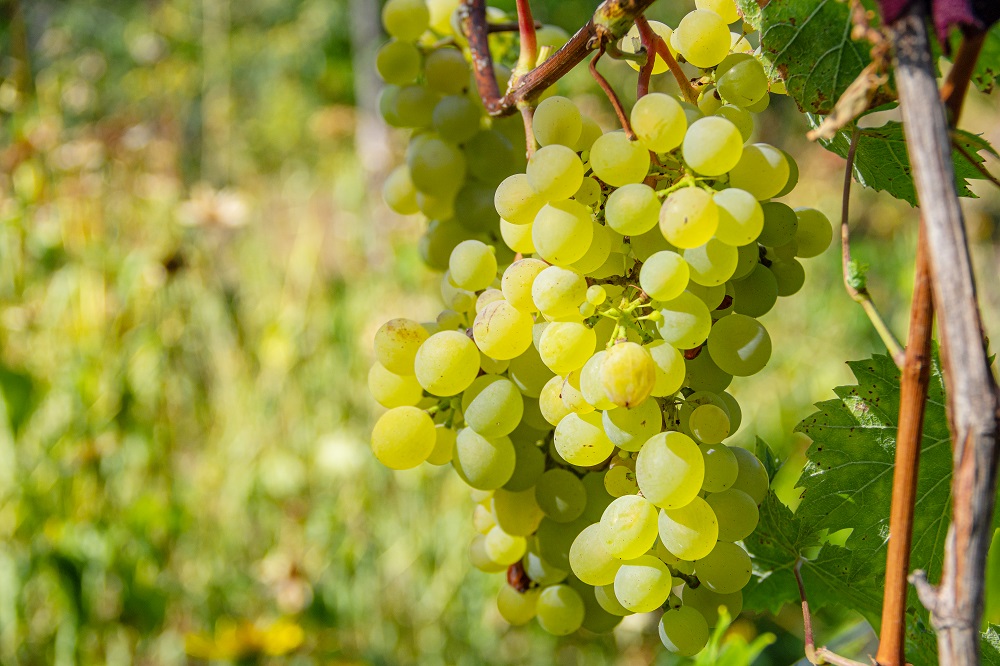 Such wines, thus far, do not represent the critical mass. Nevertheless, it has been interesting to witness this evolution of attitudes, particularly from a region as staunchly traditional as Bordeaux. The historical consensus was that Semillon needed Sauvignon Blanc to offset the grape's richness and 'fat' – New Zealand's signature export is blessed with high acidity, even when the berries are fully ripe. But a recent spate of releases, such as Château Lagrange's Sec 2020, suggests that Semillon can thrive on its terms. So is this the start of a major trend or simply a flash in the pan? Let's find out.
Read more about French White Wine
History and viticulture
Semillon has long played a multitude of roles in the vineyards of Bordeaux. Almost certainly indigenous to the region, the grape has been used to make the noble sweet wines of Sauternes and Barsac since the 17th century; historians refer to a court case involving Château d'Yquem that made references to botrytized harvesting grapes in 1666! Meanwhile, the dry whites of Pessac-Leognan and Graves would not have become globally famous without this versatile and age-worthy grape. Semillon is very much the lynchpin behind Bordeaux Blanc. However, the 'recipe' does vary from appellation to appellation and property to property: some Graves is a 50/50 blend (often with a dash of Muscadelle). At the same time, Sauternes tends to place Semillon at the heart of the cuvée.
However, dessert wines were not limited to the vineyards south of La Brede. In medieval times, Graves was already producing sweet whites from the Semillon grape, albeit they were unlikely to have been made from botrytized berries. Seminal First Growth Haut-Brion is Bordeaux's oldest classified property, founded in the early 16th century. Today, it is responsible for Bordeaux's finest white wine, a beguiling traditional blend of Semillon and Sauvignon Blanc that will sell at any price. It's a good job – production is paltry, and yields are kept to the absolute minimum.
By the 1700s, Semillon had become the most widely planted grape variety in Bordeaux. Its key strongholds were Blaye and Bourg, Graves, Entre Deux Mers, and Sauternes. In addition, a smattering of vines planted in the Medoc, such as the Semillon at Mouton Rothschild, used to make their superlative white: Aile d'Argent. Interestingly, Semillon was once known as Semillon de Saint-Émilion, which suggests it may have emigrated from the Right Bank into the vineyards opposite the Garonne. Ironically, Saint-Émilion is one of the few major Bordeaux regions that does not cultivate the grape – the zone is almost totally committed to red wine production, with one or two rare exceptions.
The early 19th century, meanwhile, was a golden age for Bordeaux and its white wines. Sauternes was the toast of Europe's aristocracy, while top Graves Blanc was regarded with the same reverence as Grand Cru white Burgundy. France became a very rich country under Napoleon III – an emerging middle class of Parisian merchants and bankers started to invest heavily in Bordeaux, injecting much-needed capital into the region. Unfortunately, the late 1800s and early 20th century were disastrous for Bordeaux's prosperity and international reputation. The phylloxera louse, accidentally imported from the US, killed huge swathes of vines across western Europe during the late 19th century. The only solution was to regraft European plants onto American rootstock. Sadly, the number of varieties cultivated in Bordeaux was significantly reduced following the replanting program; records state that there used to be over 32 red grapes and 29 white varieties grown in the region. Nevertheless, Semillon survived this viticultural cull, eventually reclaiming its role as Bordeaux's premier white grape.
Indeed, despite the vagaries of fashion, Semillon is one of France's most highly regarded white grapes today. This is partly because Semillon is relatively easy to grow – the plant tends to be vigorous and healthy, producing a generous crop of grapes. Therefore, the yield must be strictly controlled if Semillon's golden berries are to reach their full potential. Moreover, Semillon is thin-skinned and susceptible to attacks of grey rot during wet weather – unlike botrytis, grey rot is far from desirable when making Sauternes. Nonetheless, bush vine Semillon is a truly magical drop. Old plantings – centenarian parcels are not unusual in Bordeaux – yield berries of unrivaled concentration and finesse. It's up to the winemaker to ensure that this precious gift isn't wasted.
Winemaking
If the terroir and winemaking are first-rate, Semillon will yield rich, unctuous, and racy white wines. Its waxy texture and aromas of guava, pineapple, and citrus are irresistible at a young age, evolving into honeyed opulence as the wine matures in bottle. However, before the 1980s, archaic equipment, and rustic methods often produced inferior wines: flat, dull, and oxidized. The advent of stainless steel and temperature control changed the face of Bordeaux Blanc, transforming it into a world-class expression of terroir and variety.
Yet attitudes and approaches vary significantly in Bordeaux, even within the same appellation. To cite one example: Haut-Brion elects to press whole bunches, releasing very pure juice free of phenolics and coarse elements – skin contact has long been frowned upon at the estate. However, the winemaker eschews temperature-controlled fermentation in stainless steel, preferring to ferment and mature the wines in French barrique. Malolactic is generally not undertaken, and the wines are aged for approximately 12 months in barrel. Historically, the team was committed to maturation in 100% new wood, which some experts criticized as excessive and detrimental to the wine. Always willing to listen, Haut-Brion now uses about 45-50% new oak. Similarly, both Larrivet-Haut-Brion and Chateau Latour-Martillac are advocates of whole-cluster pressing and fermentation in barrique, crafting a very structured and opulent style of Bordeaux Blanc.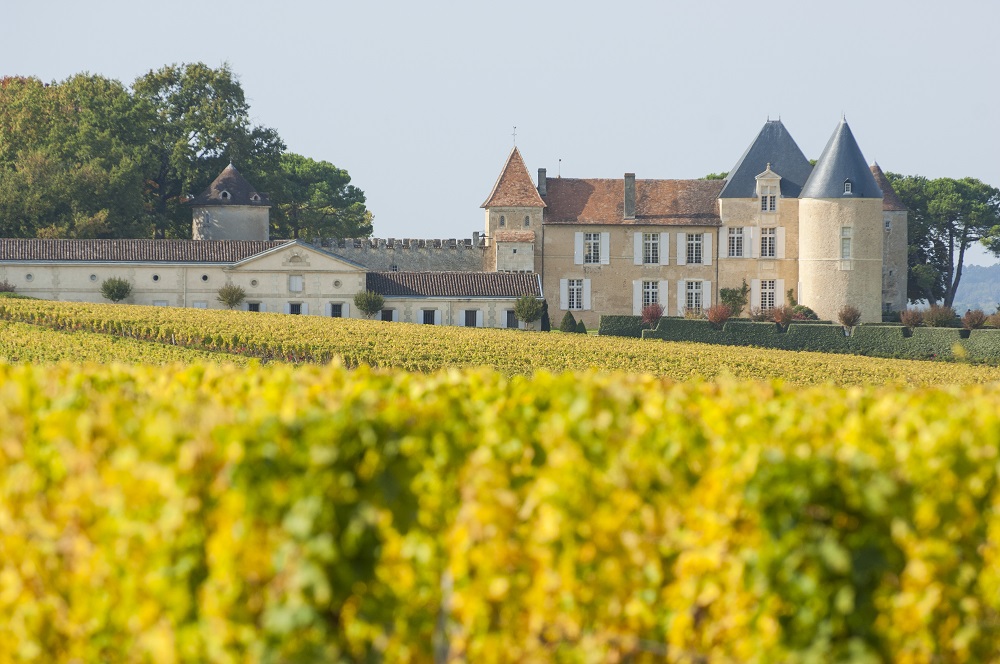 Chateau d'Yquem in Sauternes
That said, some excellent wines are being made today that see very little new wood. Château Haut-Lagrange, for example, prefers to ferment its whites in concrete tanks, aging on the fine lees for up to 12 months. Only a very small volume of oak-matured wine is blended into the final cuvée, used to add structure and mouthfeel. The wines of this underrated estate are reliably excellent – stylish and balanced expressions of both the terroir and varieties employed. If you dislike aggressively oaky caricatures, you know where to look!
Proving a point
21st-century Bordeaux is no stranger to upheaval. The region has witnessed a series of tectonic movements of late, including the authorization of new grape varieties, the sidelining of Merlot due to global warming, and emerging opportunities afforded by tourism and direct sales. But most importantly of all, Bordeaux is becoming globally renowned as a major producer of white styles, in addition to red. The fresh and fragrant white wine market is booming, and Bordeaux understands that it cannot be left behind.
As a result, there has been a rash of investments in recent years, dramatically improving quality in once-underperforming districts like Entre Deux Mers and Blaye. Moreover, experimentation is spreading like wildfire as winemakers attempt to push the envelope and market mono-varietal styles that may be easier for consumers to understand. Even Cadillac-Côtes de Bordeaux, a region hardly known for its awe-inspiring quality, has seen some bold ventures excite the market. Château Lagrange's Blanc Sec, a relatively new project from brother and sister duo Olivier & Laure Lacoste, is a prime example of this trend. It is produced from 25-year-old vines grown on gravel/sandy terroir that is free-draining. Cultivated according to biodynamic principles, the Semillon is matured in a mixture of oak and amphorae, imbuing the white with lovely precision and freshness. A recent tasting confirmed what we always suspected: Semillon does not need Sauvignon Blanc in the bottle to make exceptional wine. Instead, Lagrange's Blanc Sec is a zesty, mouthwatering beast full of citrus and tropical fruit. Undercut by a pleasing minerality, there is a hint of honeysuckle on the finish. Our only regret is that they don't make more of it!
Meanwhile, the vineyards of Sauternes have been going through a massive image change. Painfully aware that the demand for sweet wines remains paltry, the appellation is evolving into a region that produces one bottle of dry white for every botrytized label. To quote Christian Seely, MD of Chateau Suduiraut: "We feel today that the time is right for a strategic reorientation of our wine production at Château Suduiraut to reflect our potential. I believe profoundly that the quality of the dry white wines that we can now produce at Château Suduiraut represents a remarkable opportunity for the future of the Château." But as relative newcomers to the world of dry whites, producers in Sauternes are free to adopt any approach they like. Thus, Seely broke with tradition when he released the 2020 vintage of Pur Semillon Sec this year, made from 60-year-old vines. It's magnificent: perfumed, silky, and bursting with tropical fruit. As it stands today, the majority are continuing to blend their Semillon with Sauvignon Blanc. This is, of course, their prerogative. But make no mistake, Bordeaux lovers: Semillon can scale the heights on its own.
Top producers of Semillon wines (blended and mono-varietal):