Ten Best South African Wine Estates
South Africa is now an undisputed first division wine-producing country. Years of hard work, investment, and diligence have left the country with an increasing number of superstar wineries, producing world-class wines at prices to match! This explosion of high-quality wine has been partially led by a growing number of younger, dynamic winemakers who have worked more than one vintage abroad and returned home with their important know-how.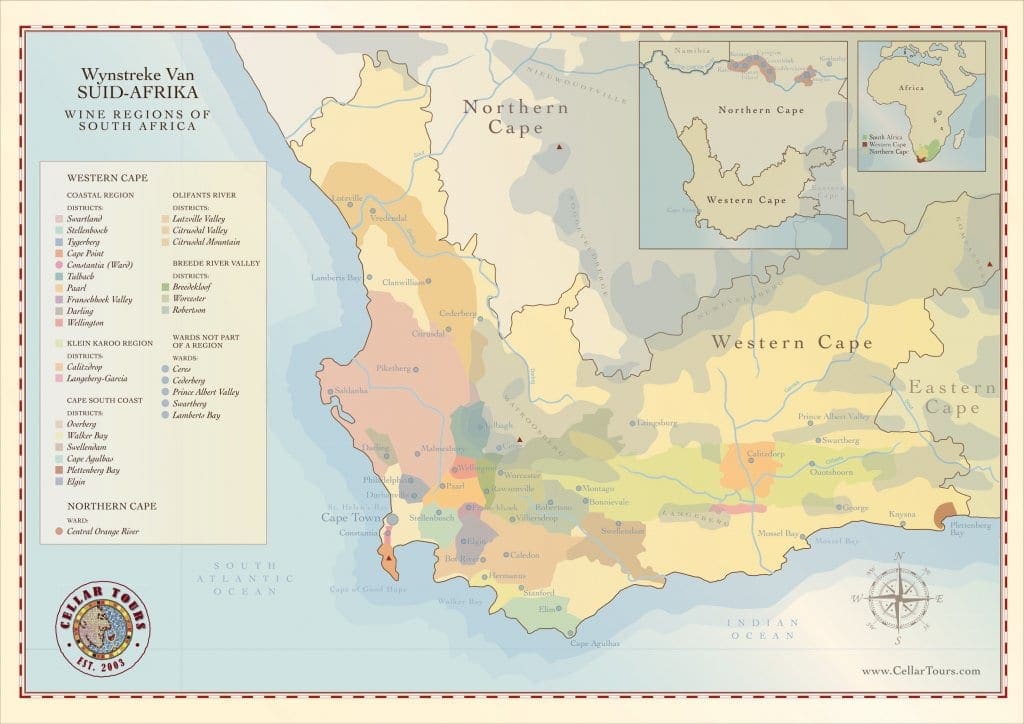 More information on luxury, private chauffeured Wine Tour in South Africa
Like other New-World regions, the current craze in South Africa is terroir and matching specific varieties to the right place. And like prestigious regions such as Napa and Sonoma, an elite class of wine estates have emerged as leaders and ambassadors for the country's winemaking potential, centered around the western cape's focal point of quality wine product – Stellenbosch. Other areas in South Africa like Paarl, Hermanus bay, and Wellington are producing good wines. Still, the country's real pioneers and stars are mostly found in this stunningly beautiful region.
We have selected our top 10 Cape Wineries below:
1. De Morgenzon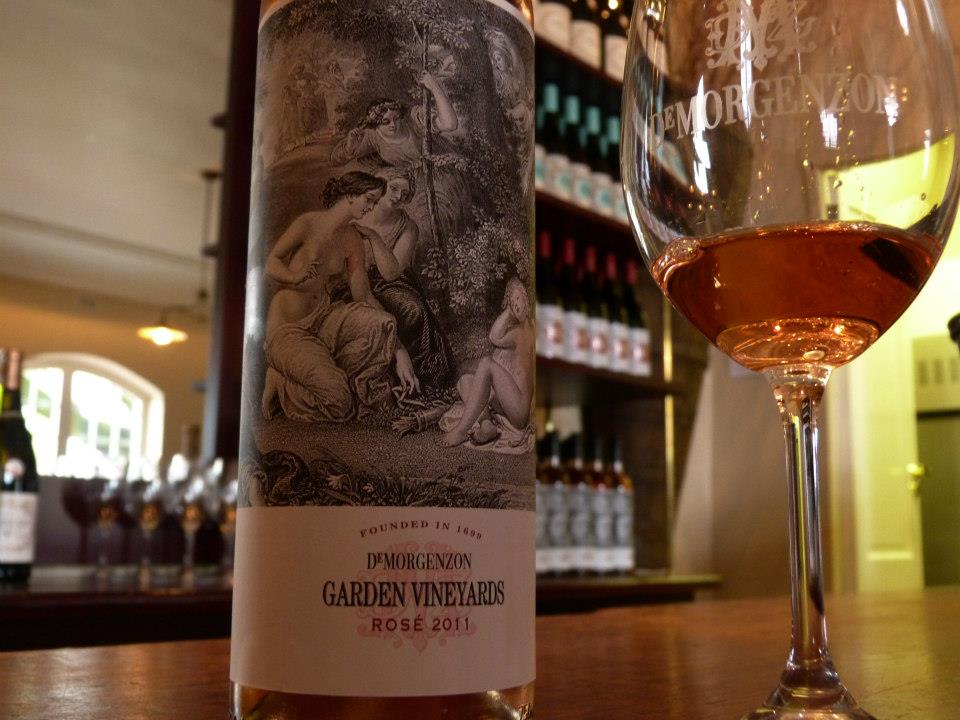 There can be no finer introduction to the cape's white wines than the powerful, structured, and age-worthy Reserve Chenin Blanc wines from the acclaimed estate of De Morgenzon. Owners Hylton and Wendy Appelbaum purchased the farm in 2004 and continue to raise the quality bar for their wines across the board. Winemaker Carl van der Merwe crafts a Chenin like no other in the region – barrel-aged; it shows gorgeous tropical fruit notes, a rich palate, and velvety texture, balanced out by generous acidity. The high-altitude mountain vineyards contain some Shiraz, Chardonnay, Sauvignon Blanc, and other varieties, although the star of the show continues to be the De Morgenzon Chenin. Hylton also takes the unusual but effective approach of playing baroque music to select plots of vines in his vineyards – which, he says, have rewarded them with perfect fruit. The farm welcomes visitors and has recently invested in a beautiful, renovated tasting room.
Website: www.demorgenzon.co.za
---
2. De Trafford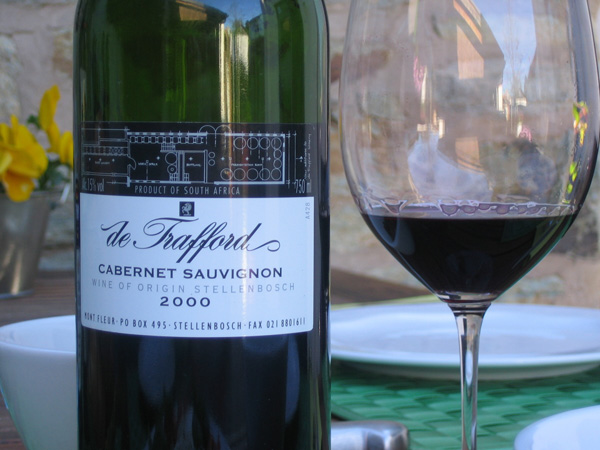 Today, David and Rita Trafford are Stellenbosch's leading boutique growers, with a highly respected international reputation for intense, elegant, and structured wines. Just 3,500 cases a year of stunning wines are released, produced from vineyards located between the Stellenbosch and Helderberg mountains. The first vineyards were planted in 1983, although it is only since 1991 that the wines have been released commercially. All De Trafford's range of reds and whites impress, but the stars are undoubtedly the brilliant Bordeaux/Shiraz blend Elevation and their Chenin Blanc, which has a depth and intensity rarely found in Stellenbosch. In fact, this boutique wine farm has proven that Chenin Blanc, still the cape's most widely planted white variety, can reveal the special terroir of these ancient soils with razor-sharp focus. All the reds will benefit from cellaring and can easily be kept for at least 10 years after release.
Website: detrafford.co.za
---
3. Hamilton Russell Vineyards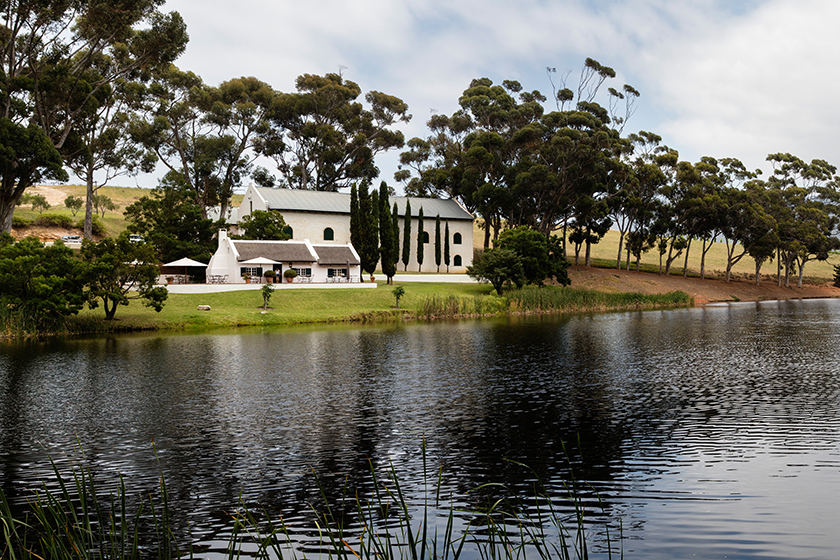 Does Hamilton Russel produce the best Chardonnay and Pinot Noir in the cape? It's hard to say for sure, but these Burgundian specialists at Hermanus certainly grow the two varieties to near perfection. They are a small and impressive producer of cool-climate, elegant wines in the beautiful expanse of Walker Bay. Current owner Anthony Hamilton Russel is constantly pushing the boundaries for excellence and has experimented with alternative vessels for the wine's maturation, including stoneware and terracotta amphoras. They also make a very good Pinotage and Sauvignon Blanc, but the best wine is still the Chardonnay. It is a very refined white with tropical notes and a real intensity; it also possesses a remarkable mineral undercurrent. A genuine piece of competition for Burgundy's finest domaines at a much more reasonable price! Luxury South African wine!
Website: www.hamiltonrussellvineyards.co.za
---
4. Jordan Wine Estate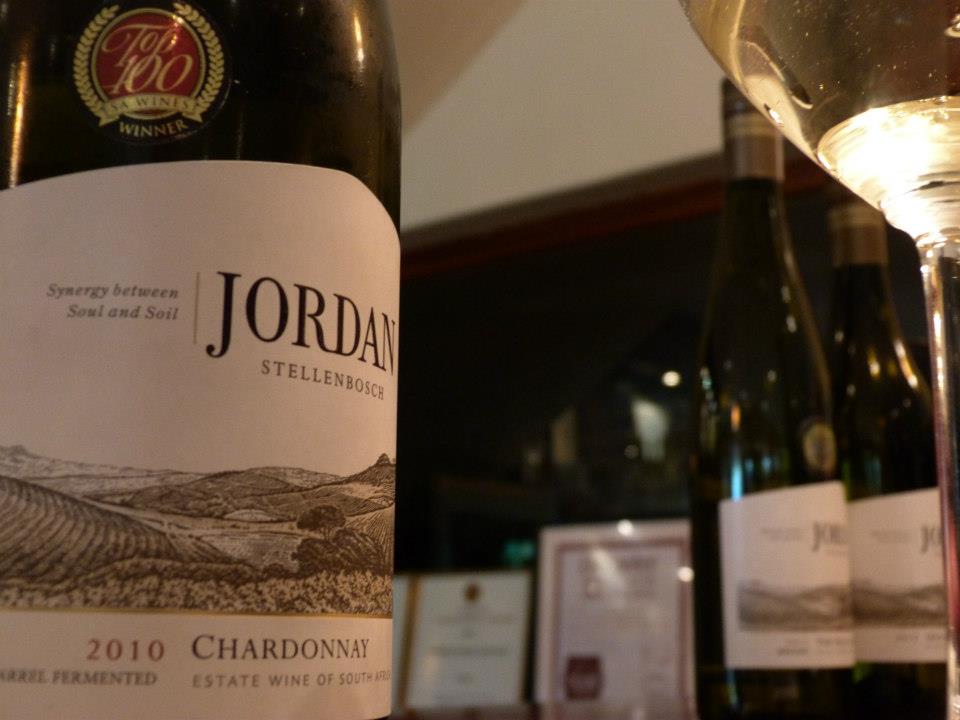 For quality, consistency, and value for money, Gary and Kathy Jordan's wines are hard to beat. The family has been producing top-flight wines in Stellenbosch for over 16 years, and their flagship Nine Yards Chardonnay has won critical and consumer acclaim globally. Their secret is simply using the finest quality fruit, sourced from higher-altitude vineyards that benefit from the cooling Indian and Atlantic Ocean breezes. Their top red is the Bordeaux blend Cobblers Hill, which offers restrained, elegant cool-climate mint and berry aromas supported by toasty, ripe berry fruit characteristics on the palate. The family also make excellent varietal wines in the shape of Sauvignon Blanc, Shiraz, Cabernet Sauvignon, Merlot, and a delectable late harvest Riesling dessert wine. Visitors can also enjoy sumptuous cuisine at Jordan's onsite restaurant, although reservations are advised.
Website: www.jordanwines.com
---
5. Ken Forrester Wines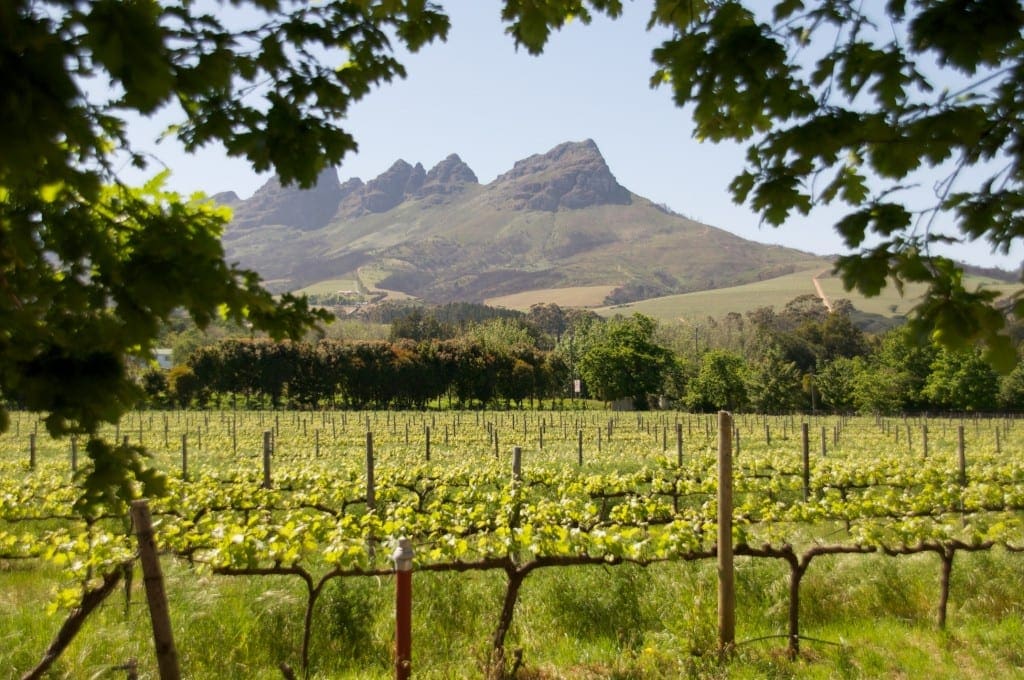 One of the region's most fervent supporters of the stellar potential of cape Chenin Blanc, restaurateur Ken Forrester's winery homestead has a long history, dating back to the 17th century. However, this is a thoroughly modern outfit in approach, from the style of the wines to the 21st-century ethos of actively engaging with consumers and visitors. The flagship wines are his three benchmark Chenin Blancs, including the world-class FMC Chenin, the result of collaboration with star wine-maker Martin Meinert. At the foot of the breathtaking Helderberg range, the farm also produces a range of varietal reds – including Merlot and Shiraz – and a divine Rhone-style blend produced from old vine Grenache and Shiraz. Called 'The Gypsy,' it is an oak-aged beauty, displaying vanilla and toasty notes and a rich, spicy mouthful of dark cherry fruit. All the wines are good across the range, and Ken also runs a fantastic restaurant nearby.
Website: www.kenforresterwines.com
---
6. Meerlust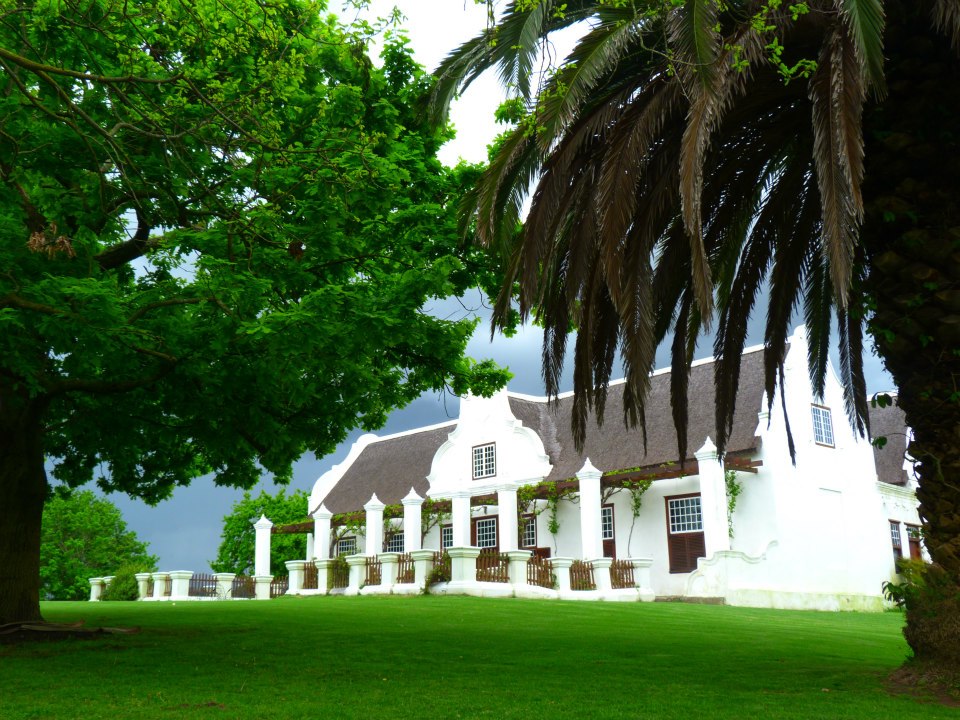 Established as a Dutch homestead in 1693, this historic wine farm is located in a cooler part of the Stellenbosch zone. It is today renowned for the finesse, longevity, and elegance of both its whites and reds. In fact, their flagship Bordeaux blend Rubicon was one of the first to appear in the region and has become a worldwide sensation. The estate is owned by Hannes Myburgh, the eighth-generation owner of this great wine property. This is a sizable operation with over 400 ha of vineyards, including some promising Viognier in False Bay. But the stars are still the majestic reds: a supple, elegant Pinot Noir and exotic, but structured Merlot, are complemented by their stunning Bordeaux imitation, a wine of considerable depth and 'breeding.' It's rich, concentrated palate and mouthful of cedar and dark fruits are enough to convert any wine-lover to the awesome potential of cape reds.
Website: www.meerlust.co.za
---
7. Neil Ellis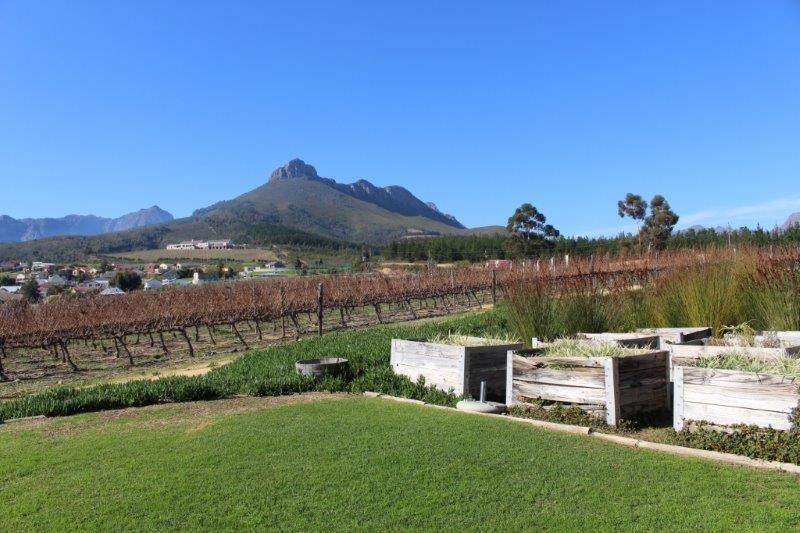 A veteran winemaker in the cape, Neil Ellis is on a mission to craft the finest wines from cool-climate sites that truly express their terroirs. The property was founded in 1993 when Ellis joined forces with estate owner Hans Peter Schroder, and the duo have not looked back since. Seeking out optimum, cooler sites for their red and white varieties, the wines have become increasingly refined and complex since the partnership's inception. All the wines shine, but the old bush-vine varietal Grenache is a true triumph, with a depth and complexity rarely seen in cape Grenache. Their Shiraz and Pinot Noir are also some of the best examples emanating from the region, complemented by two superb whites – a classy, elegant Sauvignon Blanc and distinctly Burgundian Elgin Chardonnay. A trusted source of top-class cape wines.
Website: www.neilellis.com
---
8. Rustenberg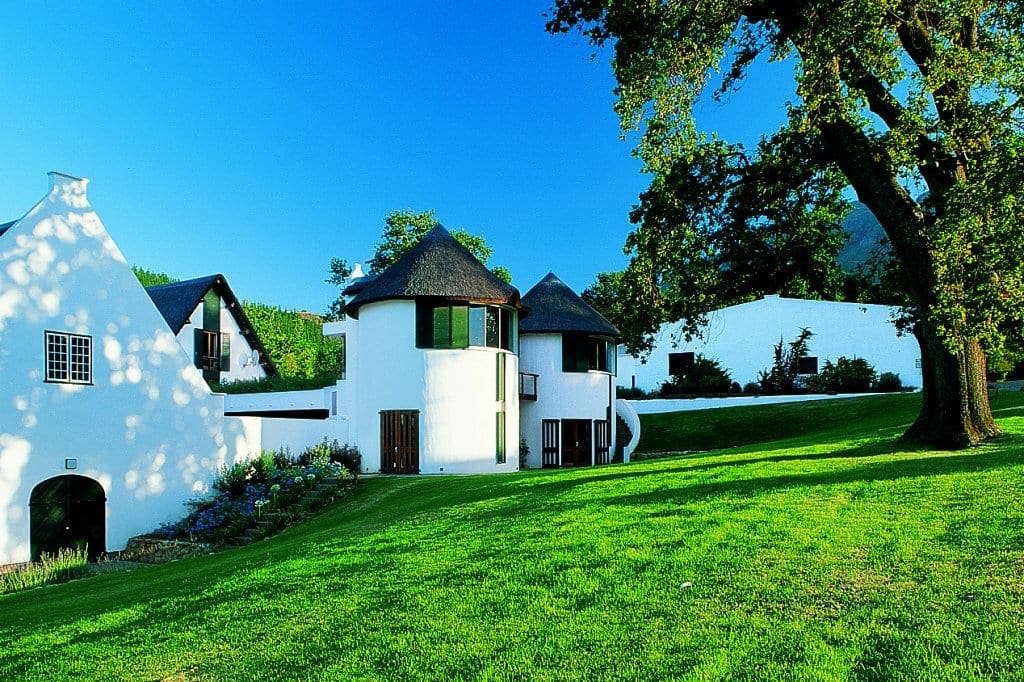 A prestigious family-owned winery near the town of Stellenbosch, Rustenberg has invested heavily in recent years, overhauling the cellar and building a new, inviting tasting room. The farm has a long pedigree, having been established in 1683 as a Dutch homestead. The current owners are the Barlow family, with second-generation Simon Barlow steering the estate toward ever high quality since 1987. Their prize wines are the John X Merriman Bordeaux blend, a fleshy, supple Merlot dominated wine, and the intense, structured, and refined Peter Barlow Cabernet Sauvignon. Their Five Soldiers Chardonnay is a similar delight, a top-flight age-worthy and elegant example yet again proving the Stellenbosch can more than match the top white Burgundies today. The varietal Roussanne is also worth seeing out, as it brings new-world fruit and intensity – but also balance – to a Rhone classic.
Website: www.rustenberg.co.za
---
9. Rust en Vrede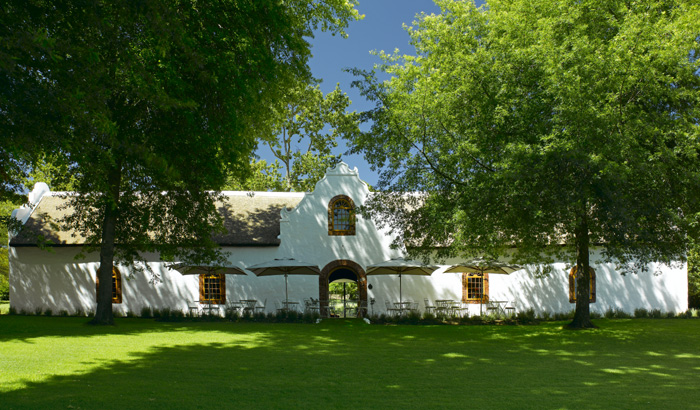 One of the oldest wine farms in the Cape region, Rust en Verde was founded in 1694 and continues today to be one of the Stellenbosch super-stars of premium wine production. The Engelbrecht family took over in 1978 and always have solely focused on red wine production. These are unashamedly powerful, new world ripe style wines, with the concentrated, fleshy single vineyard Shiraz being the estates blockbuster wine. The vineyards are located to the south of Stellenbosch, against the spectacular backdrop of the Helderberg Mountains. Shiraz, Merlot, and Cabernet Sauvignon are grown as varietals and blended to form the superstar, fleshy Estate red, which benefits from at least 5 years of cellaring on release. An impressive range of opulent cape reds.
Website: www.rustenvrede.com
---
10. Vergelegen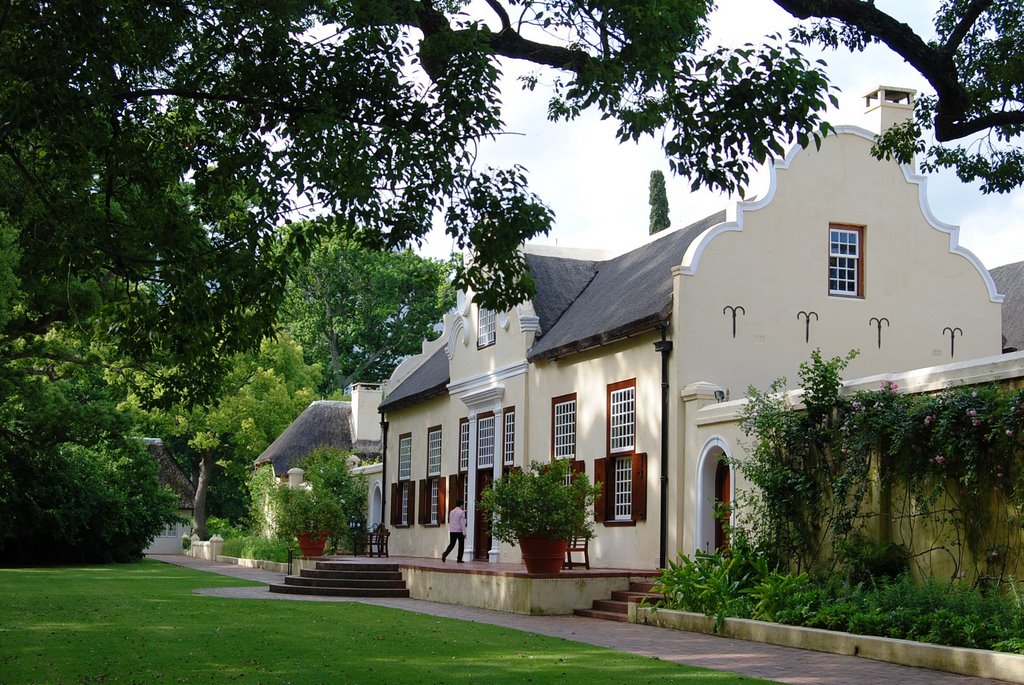 Arguably the Cape's most famous and revered wine estate, Vergelegen have become famous for their intense, award-winning varietal Cabernet Sauvignon V. This historic wine farm dates back to 1700 and changed hands through-out the 20th century, with the Philips and Barlows families controlling its destiny until 1987. That year, Vergelegen was purchased by the company Anglo American Plc who have continued the families' hard work and kept the farm at the forefront of the region's premier wineries. The entire range impresses, although connoisseurs tend to gravitate toward the reserve Chardonnay and Sauvignon Blancs, both some of the best examples available in the cape today. The Vergelegen Red is one of the best reds yet from the area, and the recent addition of a white Bordeaux blend has won pundits across the country. The top red V has taken South-African winemaking to new heights and is very impressive. A wine to easily rival the finest examples from Napa and Bordeaux.
Website: www.vergelegen.co.za
Related Posts: