What are the Best Wines of Argentina?
The term 'icon wine' is ubiquitous in the fine wine trade yet difficult to precisely define – what makes a wine truly exceptional? An ensemble of different elements is required – namely, outstanding terroir, winemaking, and historical pedigree – bound together in perfection to forge something far greater than the sum of its parts.
Altura Maxima is such a wine. Indeed, the jewel in the crown of the Colome winery in Salta is a fitting poster-child for Argentina's entry into the fine wine sphere – powerfully aromatic and intense. The wine is beautifully textured impeccably balanced, the very epitome of elegance. Tired old cliches about Argentina producing "fruit bombs" are woefully out of date – the best of Argentina's fine wine output effortlessly merges force and finesse with spectacular results. This is the defining feature of the country's leading icon wines. A combination of high-altitude viticulture and ideal ripening conditions join forces to produce balanced, age-worthy wines that are rapidly becoming collectors' items. Join Cellar Tours on an exclusive Argentina Wine Tour customized to your specific tastes.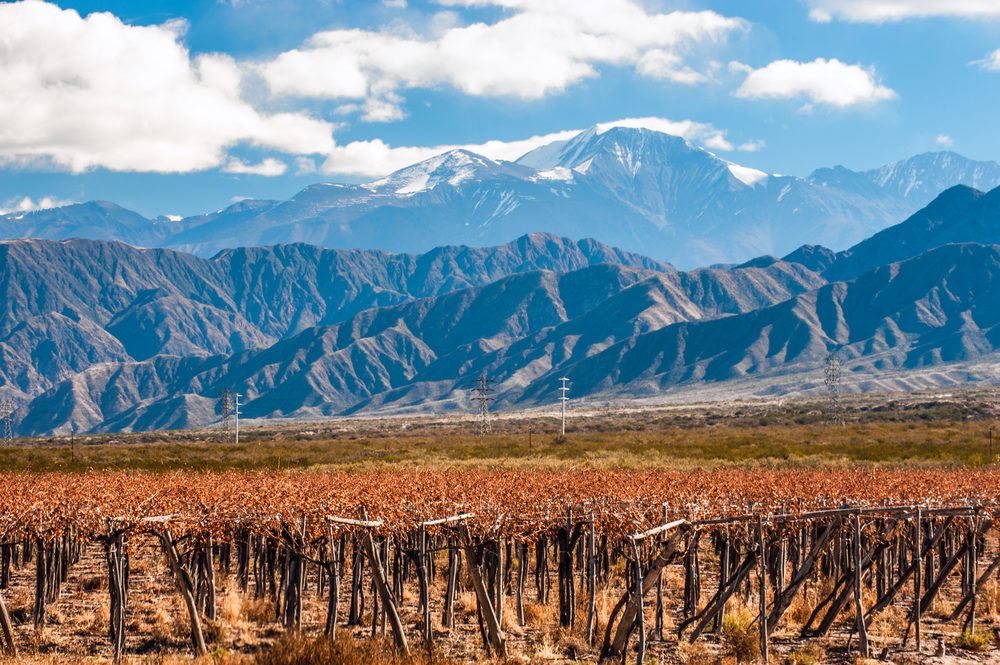 Of course, Argentina is still a long way off making auction headlines or competing with the likes of Bordeaux and Burgundy; nevertheless, the world's sixth-largest producer is today making some very delectable wines. However, for the moment, this is a club almost exclusively dominated by red wine, particularly old-vine Malbec-based reds or Malbec/Cabernet Sauvignon blends. Mendoza remains the key to unlocking the country's potential – with vineyards rising from 500m up to over 1500m; there's a site suited to every grape variety. Nevertheless, this is not the place to go searching for many world-class white wines for the time being.
Despite this fact, oenophiles without trust funds are presented with an attractive opportunity to sample some of the world's greatest red wines at reasonable prices – at least compared to investment-grade Cru Classe Bordeaux! Many top-scoring wines cost less than $150, which would be unthinkable in a region like Pauillac or Napa. Single-vineyard Malbec may come with less bragging rights than, say, Screaming Eagle, but then true wine lovers have never been interested in status symbols or the speculative power of wine. They buy for pleasure, not for profit, something that Argentina offers in generous abundance, as our list below will demonstrate:
1. Achaval Ferrer – Altamira single-vineyard Malbec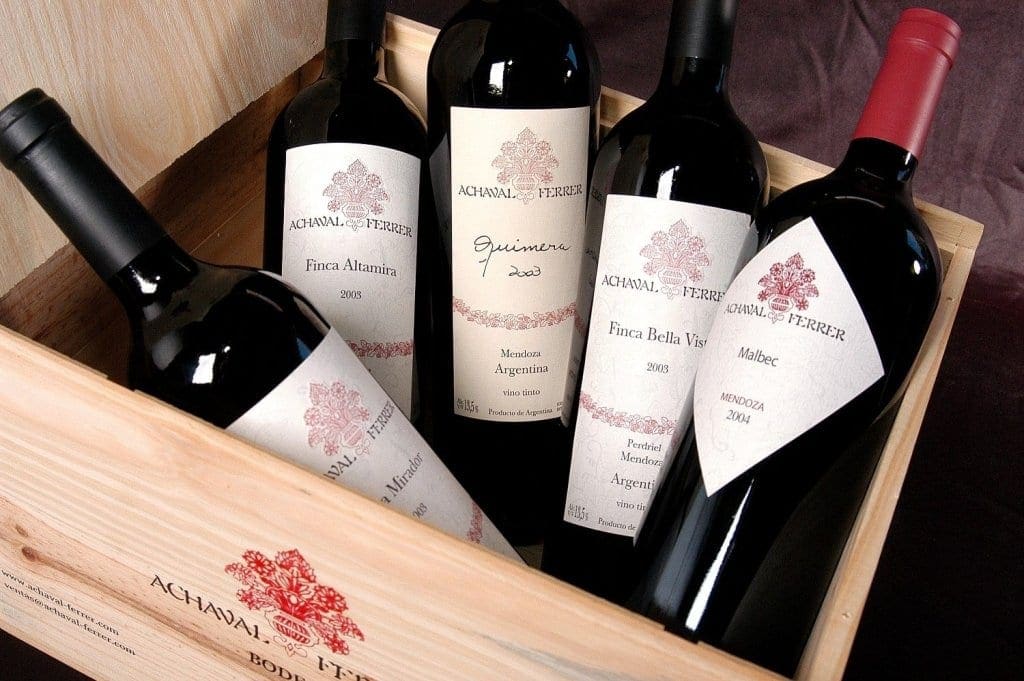 This one is extraordinary. An exceptional terroir has given rise to a truly exceptional wine, one of Argentina's best, in fact. Situated at 1,050 meters above sea level in the Valle de Uco, Altamira is 12 hectares of ungrafted Malbec that ripens to perfection year after year, producing super-concentrated yet elegant wines, which give both immediate pleasures and which can age beautifully. The brand was launched in 1998 when its Argentine and Italian founders came together to make single-vineyard wines. And to think, Altamira was almost ripped out and replaced with garlic bulbs by the former owners of this majestic property!
Website: www.achaval-ferrer.com
---
2. Vina Cobos – Volturno Cabernet Sauvignon/Malbec blend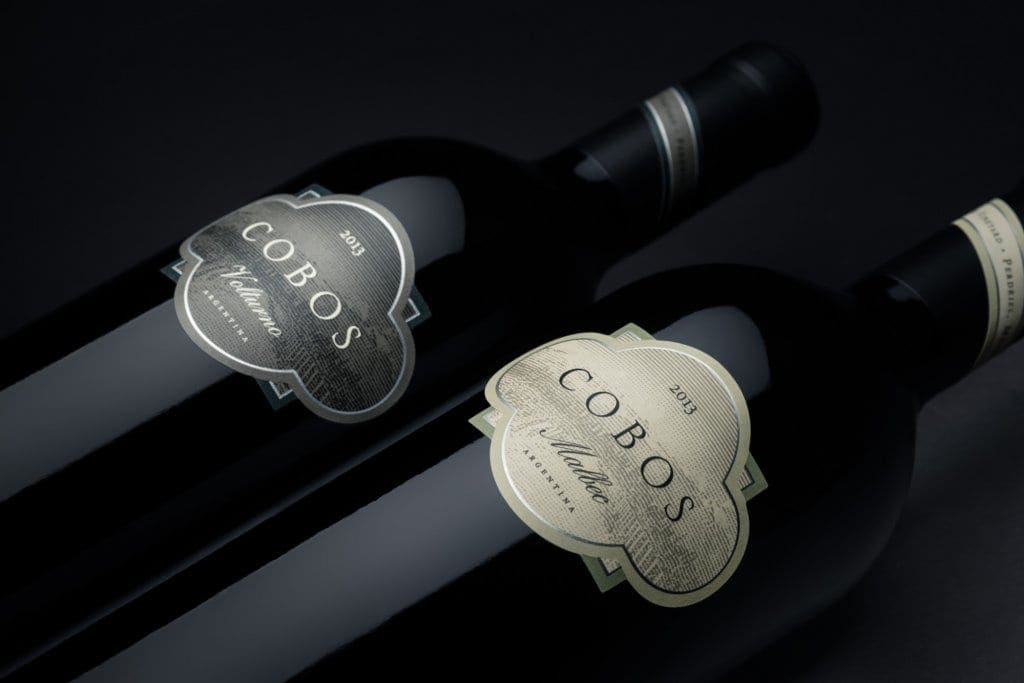 Who would have thought that a blend of Argentine Cabernet Sauvignon and Malbec could yield such spectacular results? The winery was founded by American winemaker Paul Hobbs and Andrea Marchiori – today, their signature blend Volturno always receives very high scores and is keenly sought-after, both at home and abroad. Its power, depth, balance, and complexity are among the many reasons to love Volturno, and there's no reason why you shouldn't snap up a bottle soon. Volumes produced are small, and as its reputation keeps growing, so too will the asking price.
Website: vinacobos.com
---
3. Bodega Colome – Altura Maxima Malbec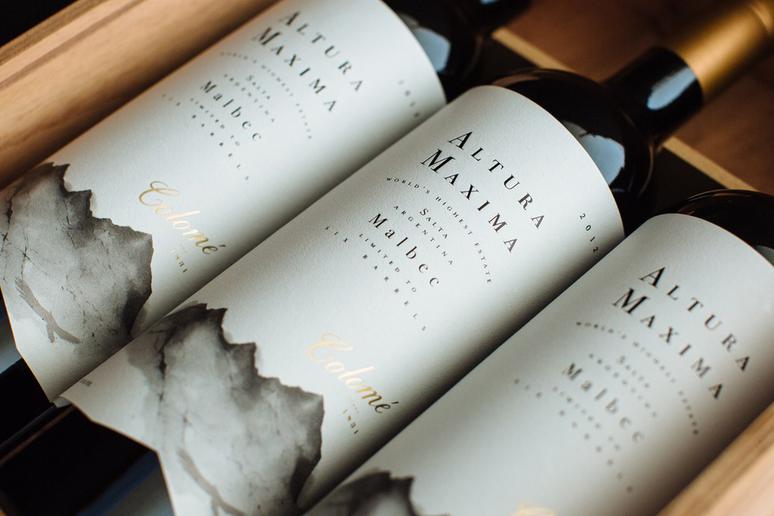 The fruit for this superlative Malbec comes from the highest vineyard globally, which is located in the northern part of the Calchqui Valley at 3000m above sea level. Small amounts – typically 20/25 barrels in total – of Altura Maxima are produced each year, and the wine is aged for 24 months in used French oak barrels, adding structure and texture. The results are mind-blowing, perfectly balanced examples of power and finesse, bursting with dark black fruits, cherries, blackberries, and spices. 'Exquisite' is the word.
---
4. Luigi Bosca – Icono Cabernet Sauvignon/Malbec blend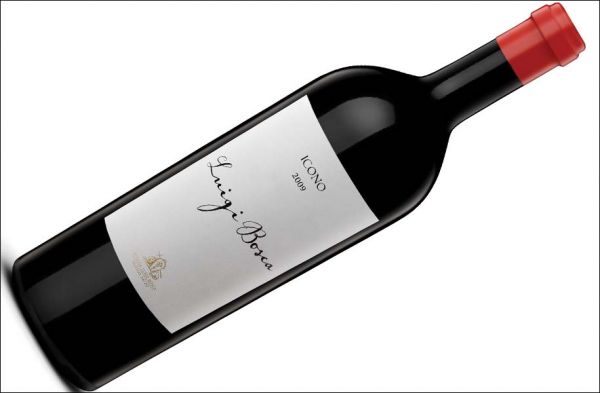 Argentina has done it again! Luigi Bosca's self-proclaimed icon wine is a surefire hit, a seductive Cabernet/Malbec blend that effortlessly demonstrates the remarkable potential of the Lujan de Cuyo terroir for Bordeaux's signature grape variety. Produced since 2005, Icono comes from 90-year-old vines in Las Compuertas, 1,050 meters above sea level. Powerful dark fruit and silky smooth tannins are its trademarks; unsurprisingly, Icono sells out quickly upon release.
Website: luigibosca.com.ar
---
5. Susana Balbo Wines – Nosotros Malbec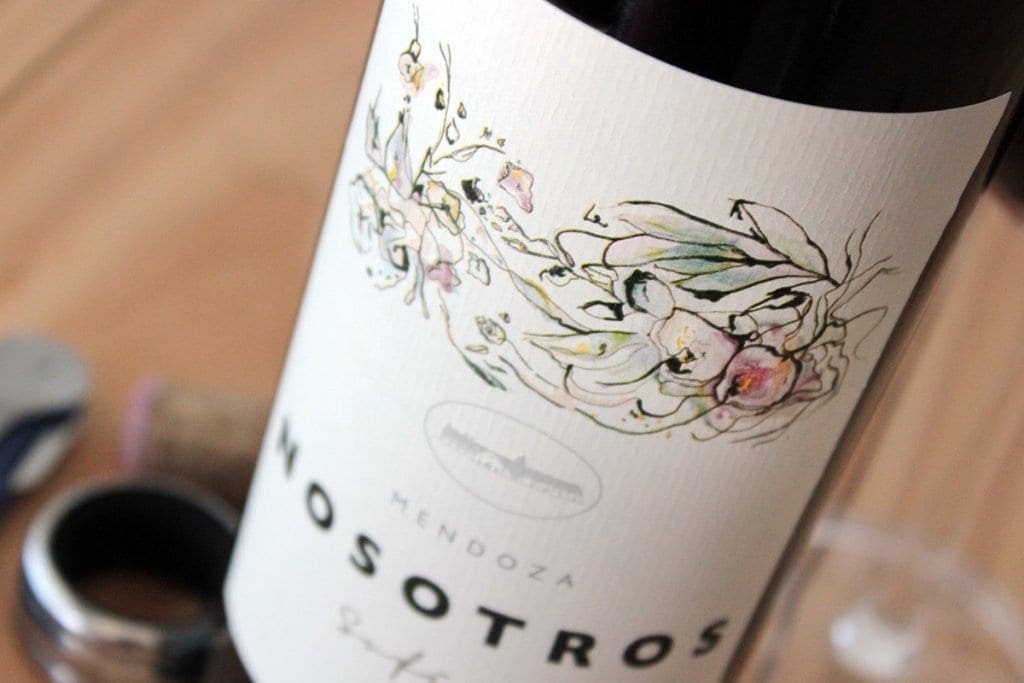 Made from a blend of grapes from vineyards in Lujan de Cuyo and the Uco Valley, Susana Balbo's signature Malbec is in a league of its own. Indeed the ex-Catena husband and wife team produce blockbuster-style wines at their base of operations in Mendoza – Nosotros is the flagship. It's a powerful style of Malbec, renowned for its
dense, voluptuous palate and dark color. One swirl of your glass reveals all the majesty of licorice, lavender, exotic spices, and black fruits. Nosotros will age, but who could bear to wait?
Website: susanabalbowines.com.ar
---
6. Catena Zapata – Estiba Reservada, Bordeaux blend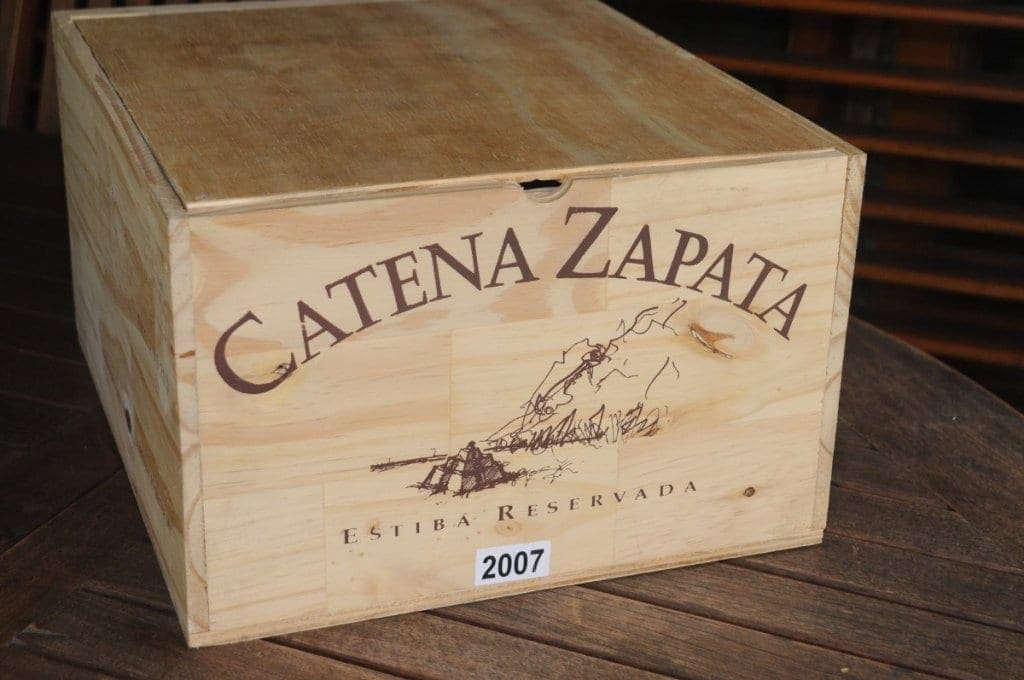 What more can be said about Nicolás Catena, the man responsible for putting premium Argentine wines on the map? Now run by his charming daughter Laura Catena, the entire range of wines are magnificent, but none more so than the limited edition blend Estiba Reservada. Minute amounts of this remarkable wine are made, a potent blend of Cabernet Sauvignon, Cabernet Franc, and Petit Verdot. Unfortunately, bottles are rarely seen, although you may be fortunate enough to encounter an older vintage at auction or winery itself!
Website: www.catenawines.com
---
7. Bressia – Conjuro, Bordeaux Blend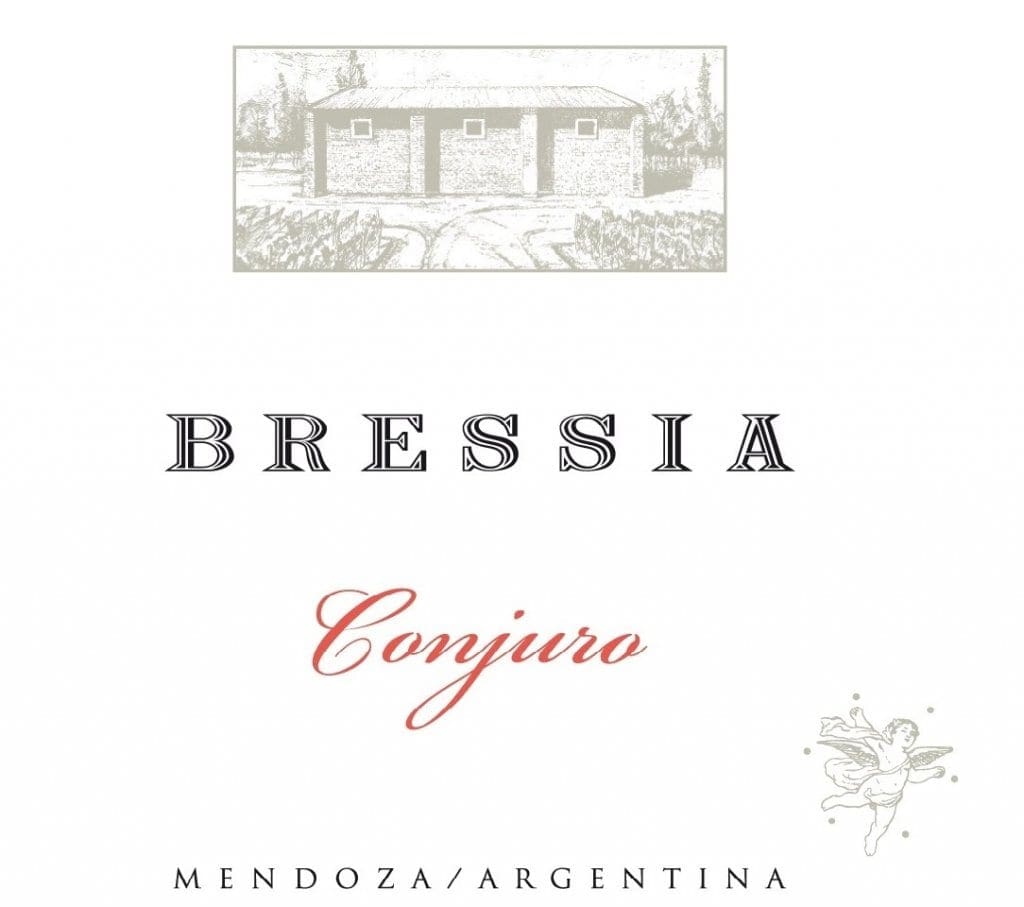 Another delicious Bordeaux blend from winemaker Walter Bressia, owner of Mendoza's finest boutique winery. Conjuro, meaning magic spell, is very much a wine made in the vineyard; Malbec vines grow in calcareous, stony soils in the cool climes of the high-altitude sub-region Tupungato, in the Uco Valley. Under 10,000 bottles a year of this super-concentrated wine are made, a sheer hedonist's delight.
Website: www.bressiabodega.com
---
8. Terrazas de Los Andes – Cheval des Andes, Malbec/Cabernet Sauvignon blend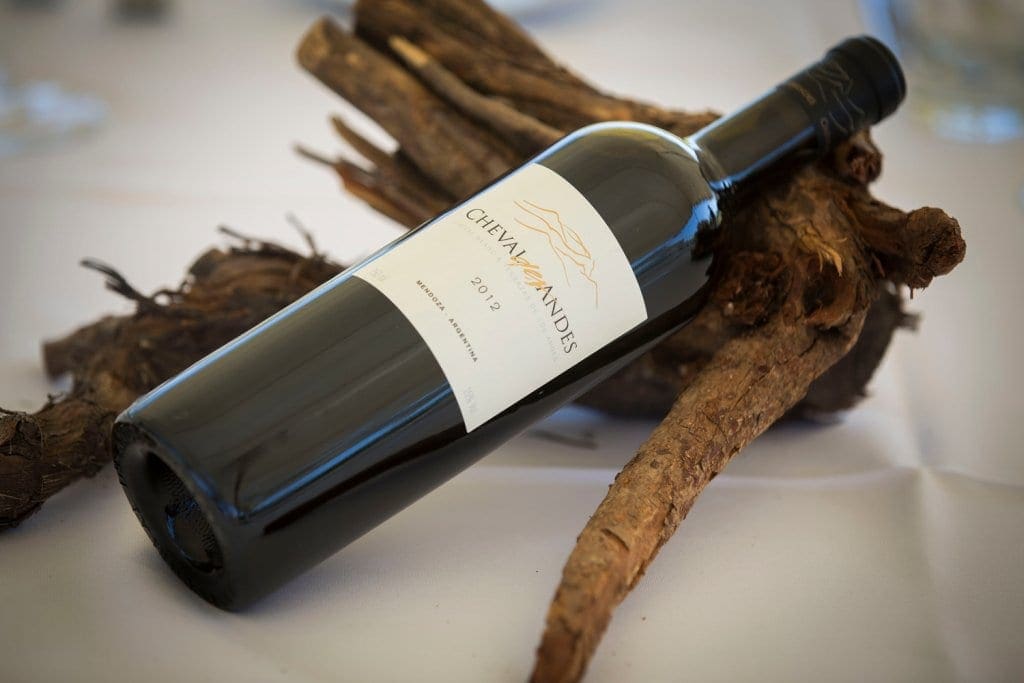 LVMH's project in Argentina not only makes excellent sparkling wine but is also responsible for producing a powerful, age-worthy, and refined Malbec blend. Described as a 'New World Grand Cru,' Cheval des Andes was born out of a collaboration between LVMH and Pierre Lurton of Cheval Blanc. In "Las Compuertas," old vine vineyards near Mendoza produce an astonishingly complex, concentrated, and yet balanced wine, fit for a king.
Website: www.terrazasdelosandes.com
---
9. Bodega Chacra – Treinta y Dos, Pinot Noir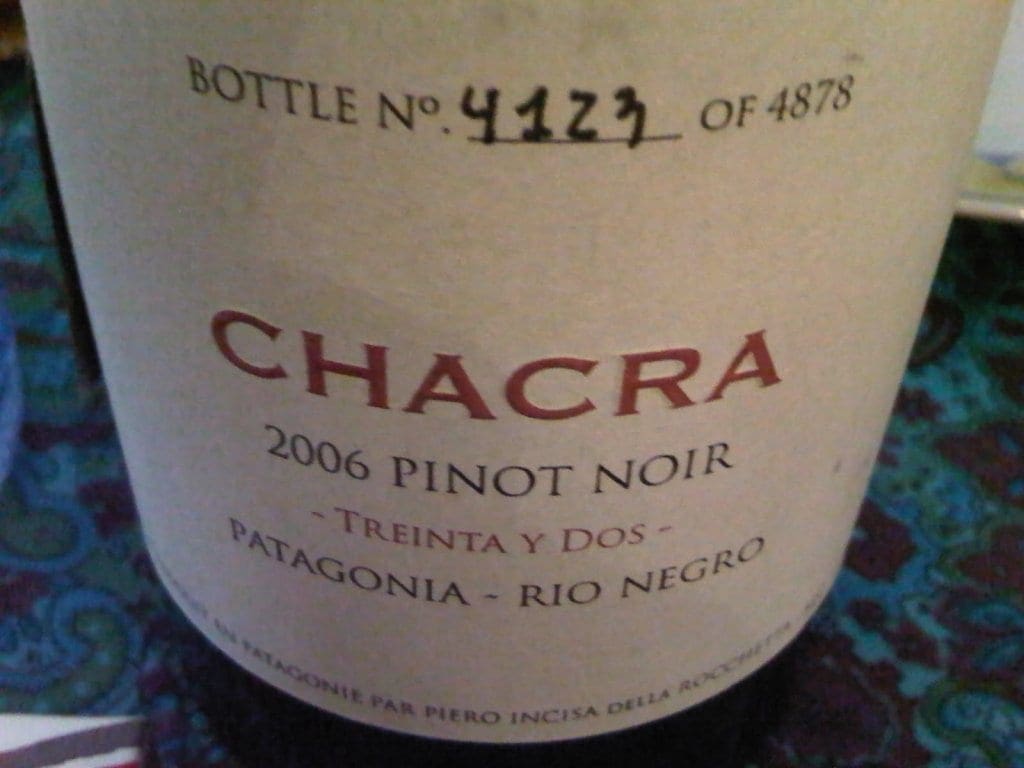 The second entry in our list that doesn't emanate from Mendoza, Treinta y Dos, is undoubtedly the finest Pinot Noir made in Argentina today. The wine is the brainchild of Piero Incisa Della Rocchetta, a member of the famous Italian winemaking family. Visiting Argentina, he decided to invest in the Rio Negro region of Patagonia, purchasing an abandoned plantation of Pinot Noir first planted in 1932 (hence the name of his wine: Treinta y Dos). His investment has paid massive dividends; Treinta y Dos is a truly profound expression of Pinot Noir, merging the generosity of Argentina's fruit-driven style with the poise, minerality, and acidity of a great Burgundy.
Website: www.bodegachacra.com
---
10. Adrianna Vineyard Wines – White Bones Chardonnay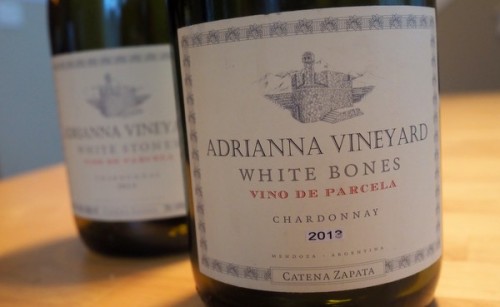 Is this Argentina's best white wine? We would certainly argue that this is the case – White Bones is, in fact, one of the best Chardonnays we've tried in South America. After a painstaking journey, Nicolas Catena and his daughter Laura came across a special high-altitude vineyard in the Gualtallary sub-district of the Tupungato region. The soil is key; a mix of calcareous deposits and limestone, as well as fossilized animal bones, lends the wine a distinct floral characteristic. Refined, elegant, and utterly moreish, this is more than a match for top white Burgundy.
Related Blog Posts: