After more than 45 years of reinvention and revolution, it is tempting to conclude that Tuscany's wine renaissance has ended. Spearheaded by pioneering winemakers such as Piero Antinori, the Tuscan movement has wholly transformed the region's viticultural landscape. A surfeit of new ideas, backed up with considerable talent and investment, managed to achieve more dramatic increases in wine quality than any other fine wine region in the world.
The seeds of the Tuscany wine region's transformation were planted by the founder of Sassicaia – Mario della Rochetta. By the late 1960s, proud winegrowers were sick of Tuscany's falling reputation as a fine wine heartland, endlessly debating how to improve this sad state of affairs. However, by the 1970s, a group of innovative and quality-minded producers had a benchmark to follow.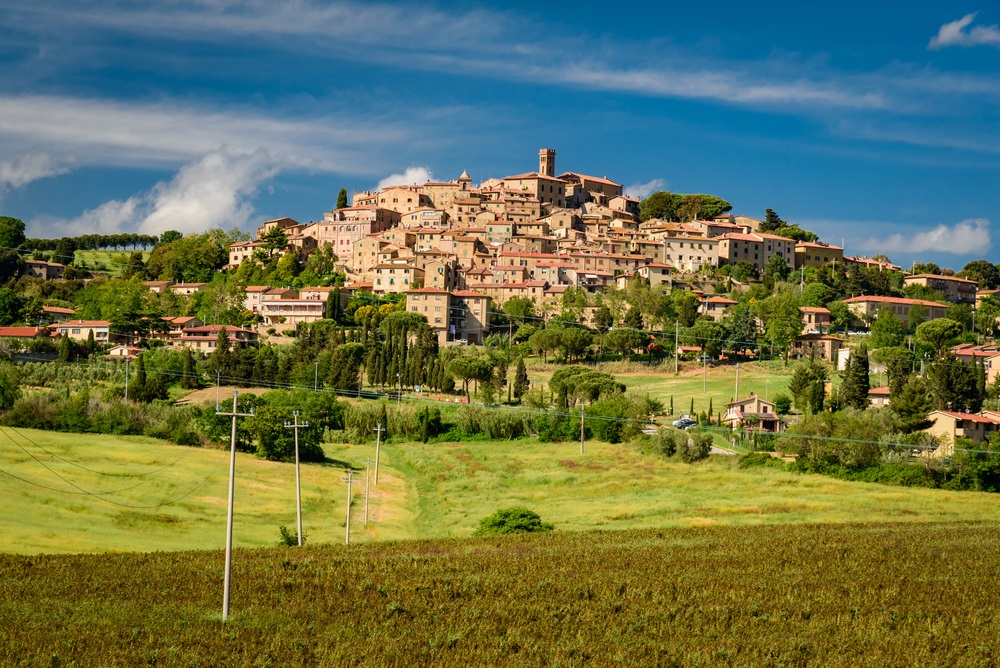 Indeed, we owe della Rochetta an outstanding debt of gratitude; Tenuta San Guido produced the first Super Tuscan in the shape of Sassicaia from Bordeaux varieties grown in the Bolgheri coastal region. His formula was simple: blend international varieties aged in new French barriques, release tiny quantities, flout the existing appellation structure, and voila!, the Super Tuscan was born! Next in line to the throne was Antinori, who released the Chianti region's first Super Tuscan – Tignanello – in 1971. It contained small amounts of Cabernet Sauvignon and was lavishly aged in new oak. The results electrified the critics, quickly becoming a collector's item. Yet, although Tuscany has arguably become Italy's most dynamic and prosperous fine wine region – brimming with expensive and brilliant wines – the hard work is far from over. A new set of challenges, not least the global threat of climate change, is forcing the region's winemakers to embrace new viticultural ideas and even consider new varieties. Earlier this year, Ornellaia's respected winemaker Axel Heinz told journalists, "Merlot is not coping well with the heat in some parts of Bolgheri." He was referring to parcels of Merlot planted on sandy soils, which do not benefit from the cooling influences inherent to their higher altitude terroirs, which are closer to the sea. "In the future, it may be the case that we have to rip it out," Heinz said.
But you can rest assured that the region's leading winemakers are tirelessly working to ensure their wines remain as fresh, balanced, and delicious as the Tuscan heyday of the 1970s. The following are the cream of the Super Tuscan crop – anchored in proud traditions of supreme quality while concurrently embracing the realities of 21st-century wine growing in this magical corner of Italy.
Cellar Tours organizes exclusive luxury Super Tuscan Wine Tours featuring top producers, privately chauffeured, dining in the best local restaurants, and staying in charming countryside hotels.
Tenuta San Guido – Sassicaia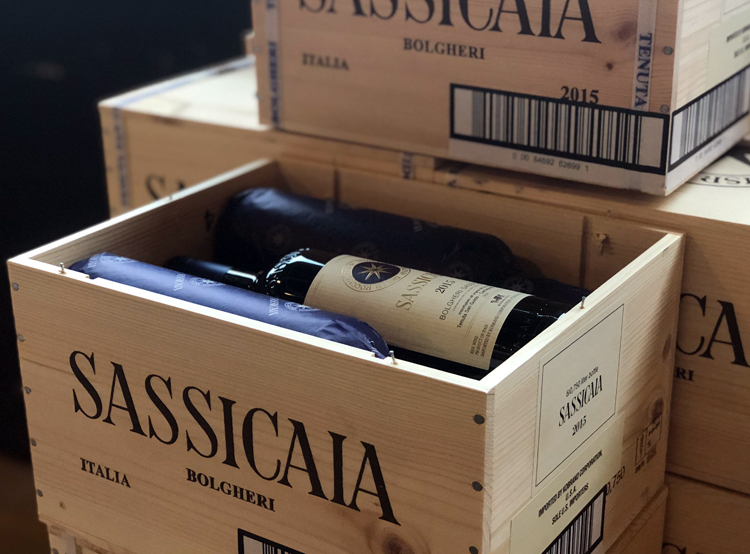 Once Sassicaia was an interloper, a new face in the collector's circuit. Now, it needs scant introduction to auction houses and sybarites. It lays claim to being Italy's first Super Tuscan, established in the 1960s by Marchese Incisa della Rocchetta on the beautiful Tuscan coast. The terroir is legendary, as is the care and attention in the winery. The 2017 vintage was described as "curvy" and "racy" by leading critic Antonio Galloni – who are we to argue? A blend of 85% Cabernet Sauvignon and 15% Cabernet Franc, the latest release from this venerable estate, could well be the most magnificent to date. Approachable with suave and velvety tannins, it appeals to both impatient drinkers and those who wish to wait; top vintages of Sassicaia tend to do very well in the secondary market due to their potential as an investment vehicle. Our advice, though, is to drink and savor rather than sell.
website: www.tenutasanguido.com
---
Tenuta di Biserno – Lodovico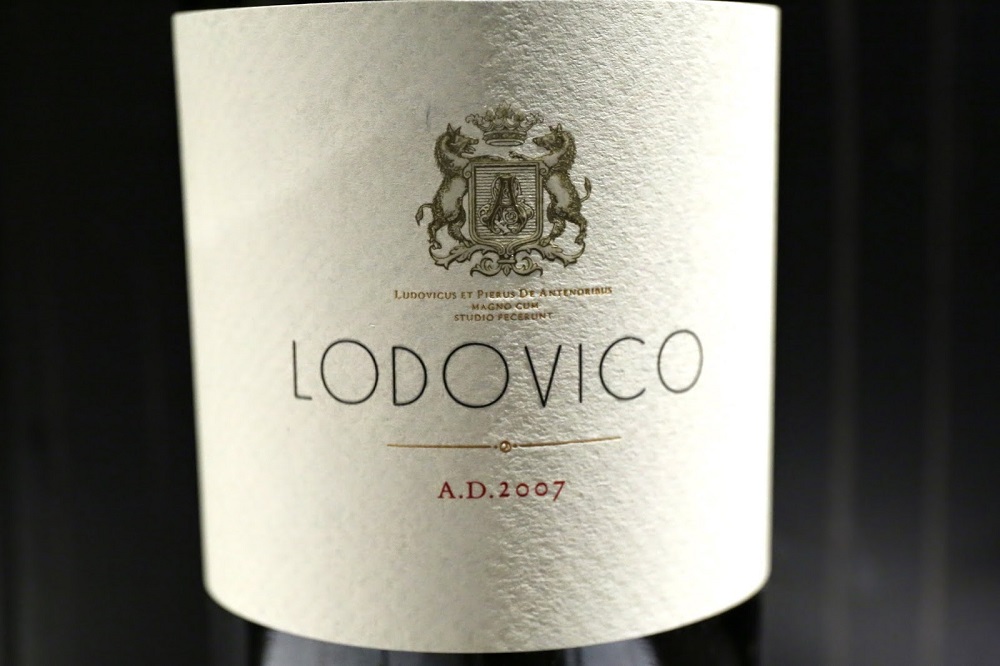 Named after the estate's savior, Lodovico is perhaps one of Tuscany's less famous icon wines. After investing his heart and soul into Bolgheri's Ornellaia, Marchese Lodovico Antinori decided to pursue other projects and brought a neglected property now called Tenuta di Biserno. He felt that the combination of clay soils, altitude, and cooling influence of the Tyrrhenian sea would make high-quality winegrowing a distinct possibility. He has since been vindicated: Lodovico has quickly risen to the ranks of Tuscany's most outstanding wines. This is particularly remarkable, as the vines were planted as recently as 2005. With the help of Bordeaux consultant Michel Rolland and exceptional terroir, this Cabernet Franc-dominant blend is both refined and powerful – generous to a fault, its velvety and fleshy palate is wonderfully indulgent. And like Sassicaia, the 2017 has been lauded as the best vintage yet. Its reputation can only grow and grow.
website: www.biserno.it
---
Antinori – Solaia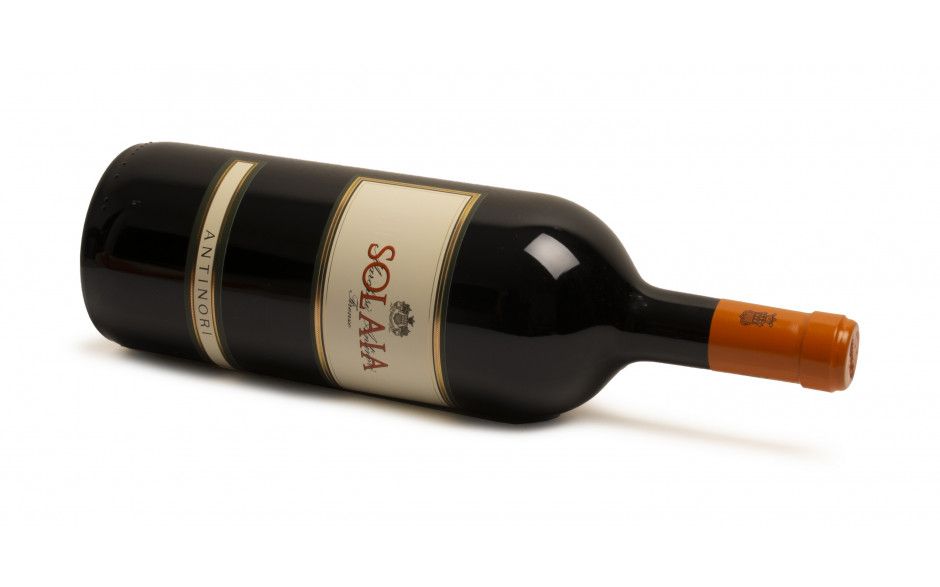 The Super Tuscan revolution could not have occurred without the Antinori family. While Mario della Rochetta inspired others to plant Bordeaux varieties in local soils, Piero Antinori showed the world that Chianti could rise above the confines of the (then) antiquated DOC system. They are the true Godfathers of the Super Tuscan style, and Solaia is their most outstanding achievement. A heady blend of Cabernet Sauvignon, Cabernet Franc, and Sangiovese, Patriarch Piero Antinori established this superlative wine in 1978 – Solaia rapidly became a massive critical and consumer success and today fetches understandably high prices at auction. In line with other notable estates, the 2017 vintage was lauded as "one of the great all-time vintages in Tuscany" by America critics. It remains an extremely intelligent buy for both connoisseurs and collectors alike. Blackberry jam, graphite, tar, espresso, violets, crushed rocks, and spices are obligatory aromas of Solaia, underpinned by a sophisticated and structured palate. The best years will cellar for decades.
website: www.antinori.it
---
Masseto – Masseto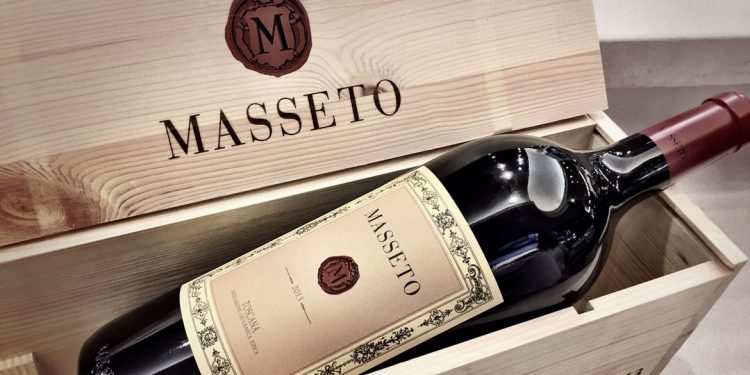 In order to understand Masseto, it is (briefly) necessary to explore the history of Ornellaia. Founded in 1981 by Lodovico Antinori in Bolgheri, Ornellaia is now recognized as one of the region's finest Super Tuscans. However, in addition to producing a fantastic Bordeaux blend, the estate's former winemaker Andre Tchelistcheff decided to plant a single vineyard in a unique terroir that has come to be known as the Masseto hill. Containing rare grey and blue clay, the site's porous yet well-drained soils are ideal for the Merlot variety. Made in tiny quantities, the first vintage was marketed in 1986 and sold out upon release. After receiving a 100-point score in the 2001 vintage, Masseto's reputation soared, and the wine is now almost impossible to find. The lucky and privileged few describe a wine of "immense power and concentration, supported by silky tannins and an exquisite texture." Formerly made at the Ornellaia estate, a new winery dedicated to Masseto was inaugurated in 2019. This is to be welcomed – such a beguiling wine deserves a home of its own.
website: www.masseto.com
---
Le Macchiole – Messorio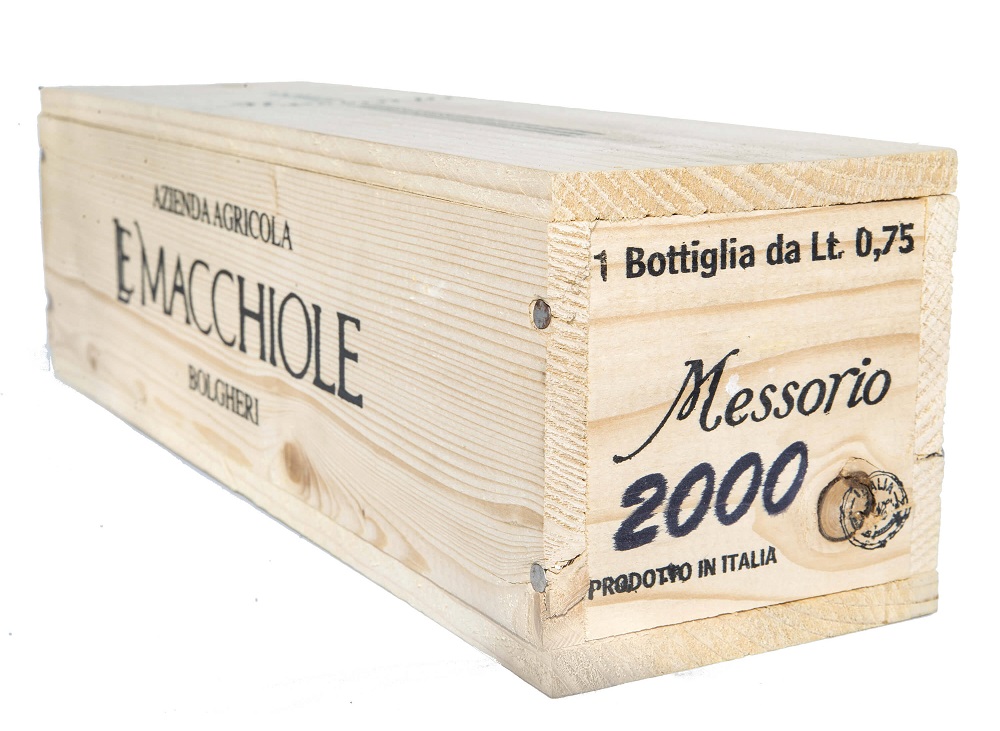 If Masseto has an equal – or rival – in Tuscany, then it is undoubtedly is Le Macchiole's Messorio. Another of the region's single-vineyard wines, Messorio, is a complex and refined expression of Merlot. It mixes the best elements of Pomerol with the unique terroir of Bolgheri to spectacular effect. It has opulence; it has power, and, most importantly of all, it has structure and longevity. The wine was first released in 1994 – the name refers to the local historical practice of harvesting wheat in the fall – and has become a massive global success. Yet Merlot is notoriously difficult to produce as a single varietal, often 'relegated' to supplementing Cabernet Sauvignon's (initial) austerity as a blending partner. But Messerio proves that Merlot can stand on its own two feet, particularly in Bolgheri's majestic hills.
website: www.lemacchiole.it
---
Bibi Graetz – Colore
This is another of our favorite Super Tuscan wines. It is unique in so many ways – while many iconic Tuscan labels favor Bordeaux varieties, Bibi Graetz chose instead to champion native gems such as Sangiovese, Colorino, and Canaiolo. Bibi Graetz founded the property in 2000; coming from a family of artists, Bibi had long been fascinated by what he considered the ultimate artistic expression – the coming together of soil, landscape, climate, and grape variety. Produced in a humble yet modern winery overlooking Florence's gorgeous city, Colore combines old vines, meticulous attention to detail, and special terroir. The result is like no other in Tuscany. The red fruit cushions an extremely structured palate, with a mineral core supporting the soil's most distinctive taste as if it was mined from the earth's bowels. Inimitable, prestigious, and made in small quantities, Colore is every bit the oenophile's dream.
website: www.bibigraetz.com
---
Guado al Tasso – Matarrocchio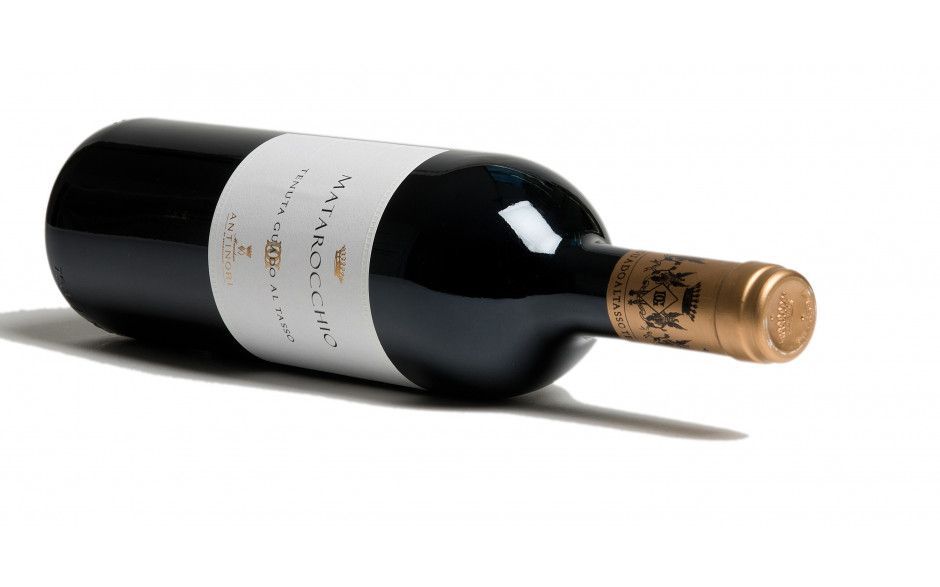 The Antinori family has done it again. Matarrocchio is equal to Ornellaia and Sassicaia, a wine of depth, complexity, and understated elegance. The estate was inherited by Piero Antinori's mother and has been lovingly restored over the decades by Piero's daughter Albiera and her sisters. They fell in love with the property and its grand sweep of 320 hectares of vineyards, situated in the most idyllic landscape imaginable. It's all here: the rolling hills, cypress trees, and olive groves. Planted with a mixture of Cabernet Sauvignon, Merlot, Syrah, Cabernet Franc, Petit Verdot, Vermentino Nero, and Bianco, Guado al Tasso makes a range of wines, non more lauded and loved than Matarrocchio. A single vineyard 100% Cabernet Franc wine, Matarrocchio is the glorious combination of terroir and first-class winemaking. First produced in 2007, the wine has gained in weight and complexity as the vines have matured along with understanding this very special site. It bears more than a passing resemblance to Cheval Blanc, with a dense palate of black fruit and graphite supported by elegant and sophisticated tannins. Approachable on release, Matarrocchio is nevertheless built to last.
website: www.antinori.it
---
Montevertine – Le Pergole Torte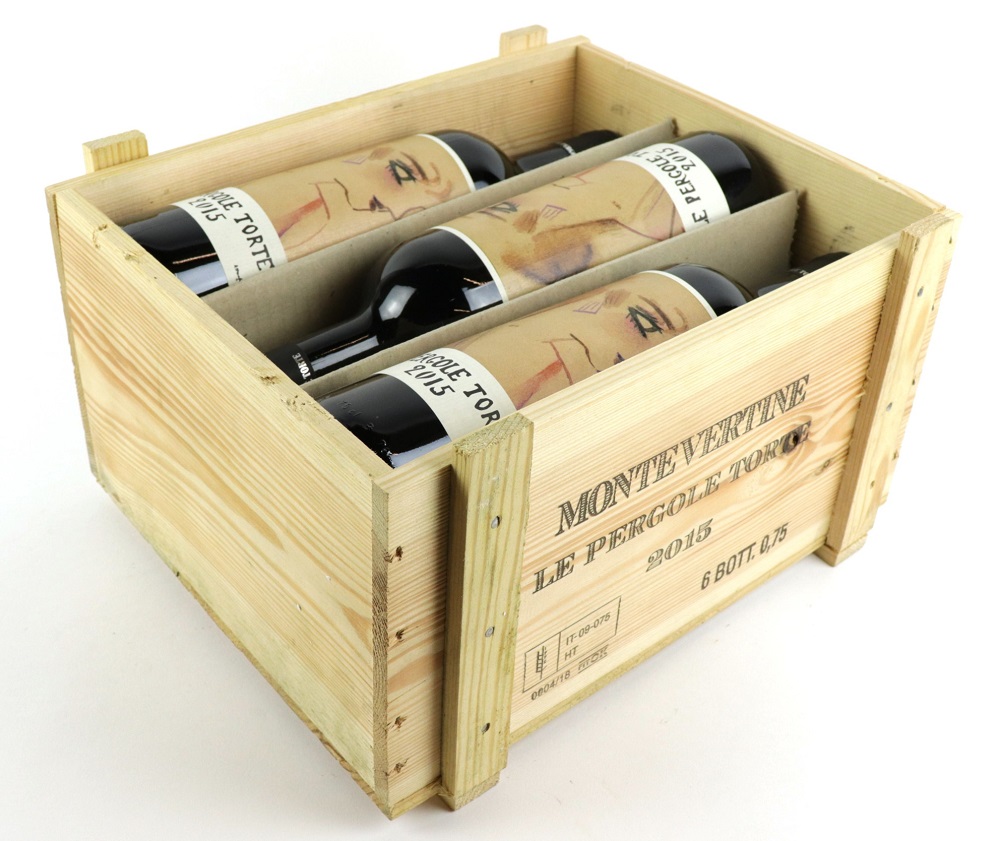 If Piero Antinori has an equal in the revolutionary vanguard of Chianti's reawakening in the 1970s, it is undoubtedly Sergio Manetti. After an exhausting search for a particular terroir worthy of his goal, he founded Montevertine in 1967. Manetti wanted to produce a 100% Sangiovese Super Tuscan, which was forbidden by the authorities. Manetti left the Chianti appellation framework in the 1980s, which allowed him to pursue his vision of growing this variety to perfection. Sadly Manetti has died, but his quest for supreme excellence continues. Indeed, Le Pergole Torte is a 100% Sangiovese wine like no other. Its modern custodian is Sergio's son Martino, supported by winemaker Paolo Salvi. Produced in small quantities and harvested at very low yields, the depth, concentration, and complexity inherent to every vintage of Le Pergoe Torte are unsurpassed. Wine critic Antonio Galloni describes the 2012 vintage as "bright, focused and pulsing with energy." A fitting eulogy to a remarkable wine.
---
Castello del Terriccio – Lupicaia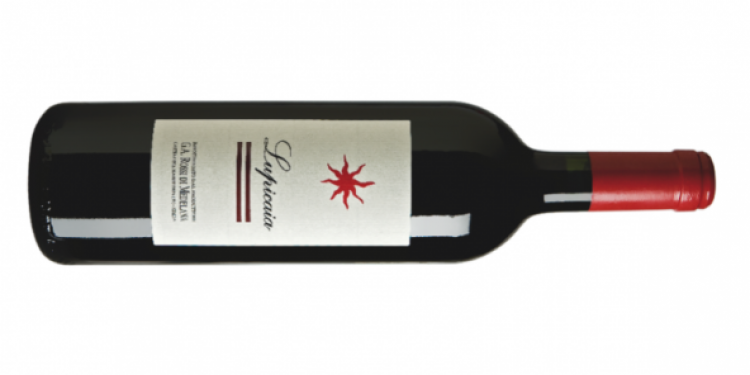 When Mario Incisa della Rochetta founded Tenuta San Guido in Bolgheri in the late 1960s, he provided the catalyst for a striking revolution in local viticulture – little did he imagine that so many aspiring investors and winemakers would emulate his efforts. Castello del Terriccio is one such prime example of this trend. Success naturally breeds imitation, and this ancient estate found a new direction under the stewardship of Dr. Gian Annibale Rossi di Medelana Serafini Ferri. Dr. Ferri was looking to make a wine to rival Sassicaia, so he decided to plant Cabernet Sauvignon, Sangiovese, and Merlot vines in the late 1980s in spectacular landscapes inland from the Tyrrenian sea. Sadly, Dr. Ferri died in 2019; however, his nephew Vittorio continued his fine work. Their top cuvee, Lupicaia, is typically composed of Merlot, Cabernet Sauvignon, and a dash of Petit Verdot. The wine is always excellent – powerfully scented, structured, and impeccably balanced. Red fruit combines with spice and the aromas of forest floor and tobacco, always supported by supple tannins and fine acidity. It is yet more proof – if such evidence is needed – that Bolgheri's diverse terroir has few peers.
website: www.terriccio.it
---
Castello di Ama – L'Apparita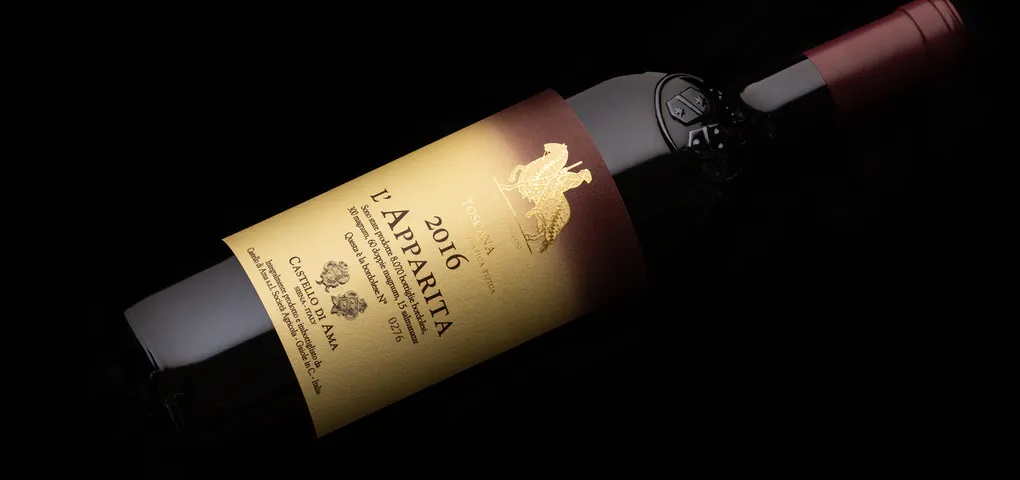 We conclude with an exceptional example of the Super Tuscan genre. Castello di Ama has produced excellent Tuscan wine for centuries, although its modern history began relatively recently after the current owners replanted the vineyards. Today managed by Lorenza and Marco Sebasti, the jewel in the crown is the Super Tuscan L'Apparita. First produced in 1985, it is a single vineyard Merlot (planted in 1975) of incredible finesse and refinement. The parcels are located on clay soils at the top of the legendary Bellavista vineyard – naturally conducive to low yields. The terroir is perfect for crafting a distinctive, high-class Merlot of considerable charm and complexity. It is undoubtedly reminiscent of a top Pomerol, yet the Tuscan terroir's uniqueness also comes shining through. On average, between 7-8000 bottles are made from this small vineyard, so obtaining a vintage is indeed a tall order. For this reason, L'Apparita is made for drinking, not for investing. Wines as rare and majestic as L'Apparita are too good to pass on.
website: www.castellodiama.com
Related Blog Posts: