The very best Chilean wines:
It is incredibly easy to fall in love with Chile – the landscape, its gregarious people, and, of course, the excellent wines. Nothing can prepare you for your first glimpse of the snow-capped Andes: serrated blades of rock and ice which separate Chile from its Argentine neighbor, providing an unforgettable welcome to the numerous visitors who fly over from Mendoza. What awaits them can only be described as a viticultural and tourist paradise; for every cool-climate vineyard and single-site cuvée, there is a corresponding luxury hotel and an outstanding view.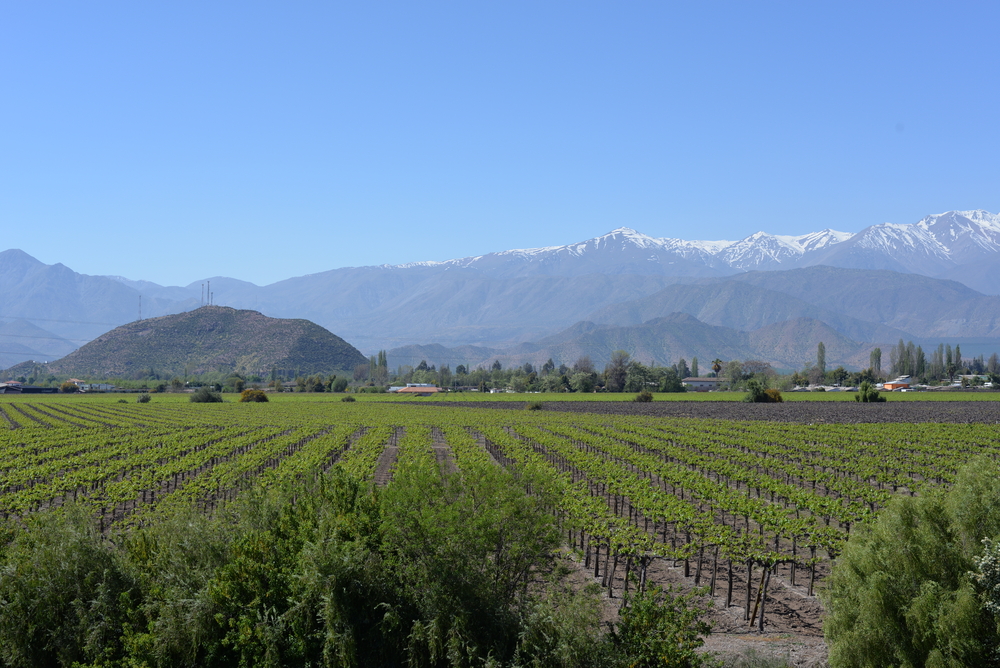 Yet even oenophiles who have never set foot in Santiago are increasingly aware that Chile has entered the ranks of 'First-Growth' wine nations. Collectors' interest has been piqued by both the diversity and exceptional quality on offer: Chile works with an extremely varied palate of grapes and wine styles, while terroir, as elsewhere, is all growers can talk about. In general, the further south you go in Chile, the cooler it becomes. Ambitious winemakers have been exploiting this fact to the nth degree; high altitude wines are all the rage in Chile, and terroir increasingly enshrined in law. The familiar valleys and sub-regions are officially divided into three key zones: Costa, Entre Cordilleras, and the Andes. And so with terroir in mind, sub-zones within existing regions are flexing their muscles, among them Lo Abarca in San Antonio and Los Morros in Maipo. No longer is Chile merely the land of fruit-forward, varietal expressions – regional differences and site-specificity are now king.
But most importantly, top-level Chilean icon wine – now priced very ambitiously – has become world-class. Growers across the nation have been refining their red and white offerings, getting better in leaps and bounds. At the turn of the Millennium, there was a tendency to provide maximum impact with ripeness, concentration, and levels of oak. However, there has been a dramatic paradigm shift in recent times, with winemakers favoring elegance and restraint, in addition to the charms of perfectly ripe and expressive Chilean fruit. It is also very noticeable that many of the best wines are based on or at least partly use Chile's signature grape Carmenere, a variety that has been maligned and lauded in equal measure. As a result, the best Chilean icon wines are now world-beaters and quintessential South American collector's items. Often distinctive and in a league of their own, we have listed our favorites below, which you can enjoy on a Chile Wine Tour organized exclusively for you by Cellar Tours:
---
Seña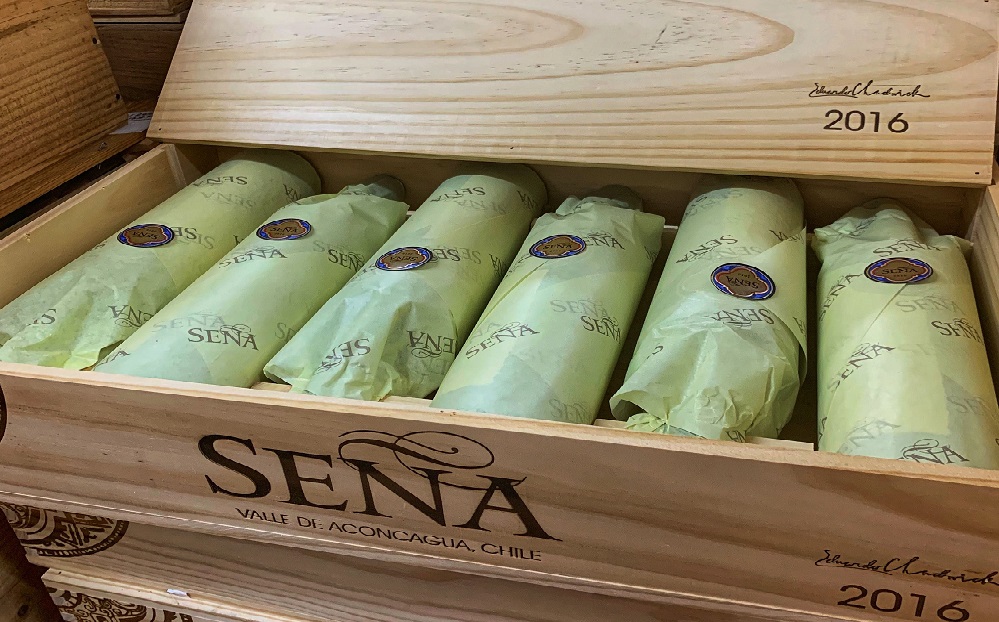 Seña is a seminal Chilean red wine: a compelling and harmonious marriage between expertise and 'First-Growth' terroir. The wine is a blockbuster, yet it remains perfectly balanced and supple with every release – a brilliant example of Old World winemaking merged with New World fruit expression. The project was initiated by Robert Mondavi and Eduardo Chadwick (Decanter's Man of the Year 2018). They intended to prove that the wines of Chile could easily rival their more expensive cousins from Bordeaux. The latest vintage is another standout example: expect an intense nose of black fruits, plum, and spice, with blackcurrant, blackberry, and mocha on the palate.
website: www.sena.cl
---
Montes 'Folly'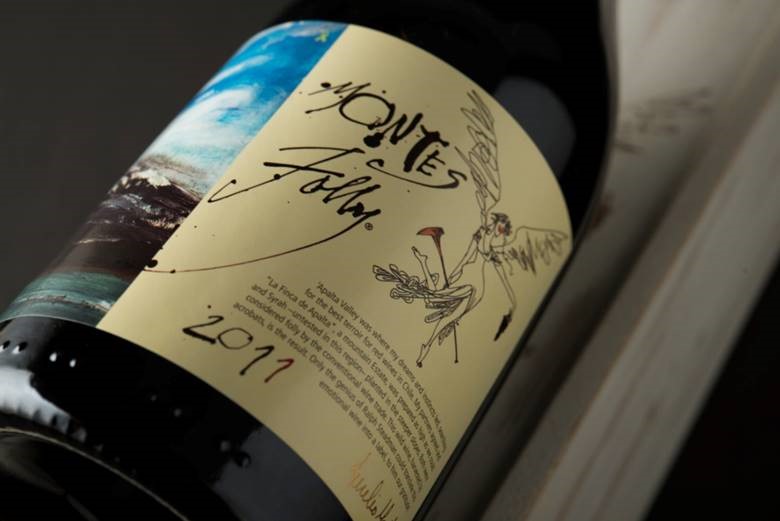 Owner Aurelio Montes has done more for the reputation of Chilean wine than any other pioneer over the past 25 years – the obvious competition being Eduardo Chadwick. But few would dispute that Montes produce the finest Syrah in Chile, grown in the legendary Apalta vineyard in the Colchagua Valley. Tiny yields and expert site selection merge with intuitive and intelligent winemaking to forge a masterpiece: balanced, refined, powerful, and very complex Syrah that outclasses its rivals. The length is exceptional.
website: www.monteswines.com
---
Almaviva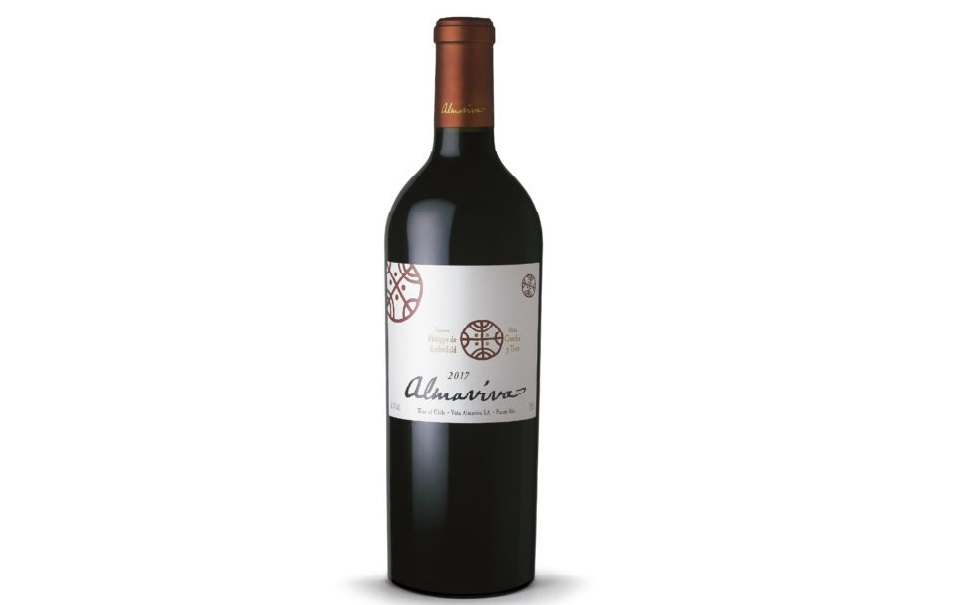 A favorite among European collectors and oenophiles, Almaviva is a very classy – and expensive – Bordeaux blend. A joint venture between Concha Y Toro and Baron Philippe de Rothschild, Almaviva is a strong contender for Chile's finest Cabernet Sauvignon-dominant red. It is both opulent and refined, a testament to the superior terroir of the Maipo region.
website: www.almavivawinery.com
---
Don Melchor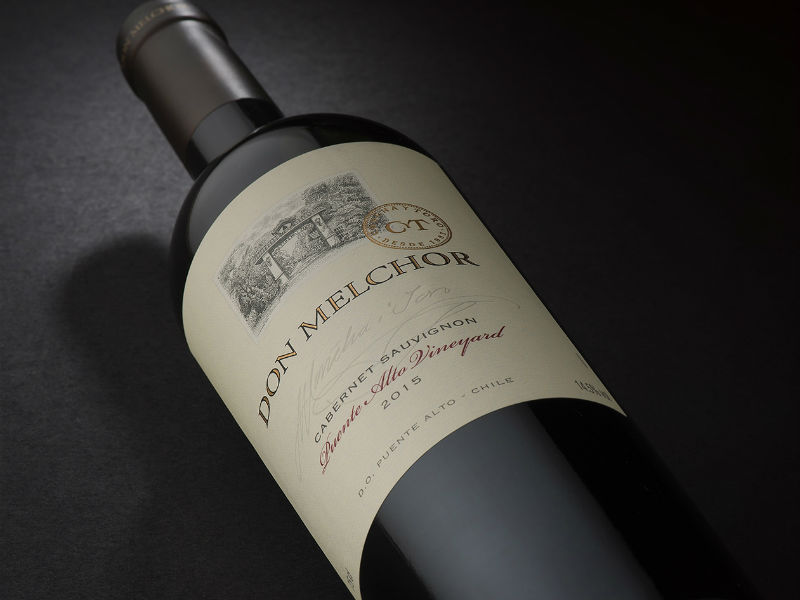 Concha Y Toro is a mammoth operation, yet their focus has always been firmly on quality, rather than quantity. Their single-vineyard Cabernet Sauvignon is among Chile's best – unlike rival Alamviva, only 100% Cabernet is used to make a powerful totem of both Rapel's terroir and Chile's inherent suitability to growing this grape. The words concentrated, inky, and voluptuous come to mind, always underpinned by vibrant acidity and impressive tannins. One to silence the naysayers and impress the critics.
website: www.donmelchor.com
---
Concha Y Toro Terrunyo – Carmenere Peumo Vineyard Block 27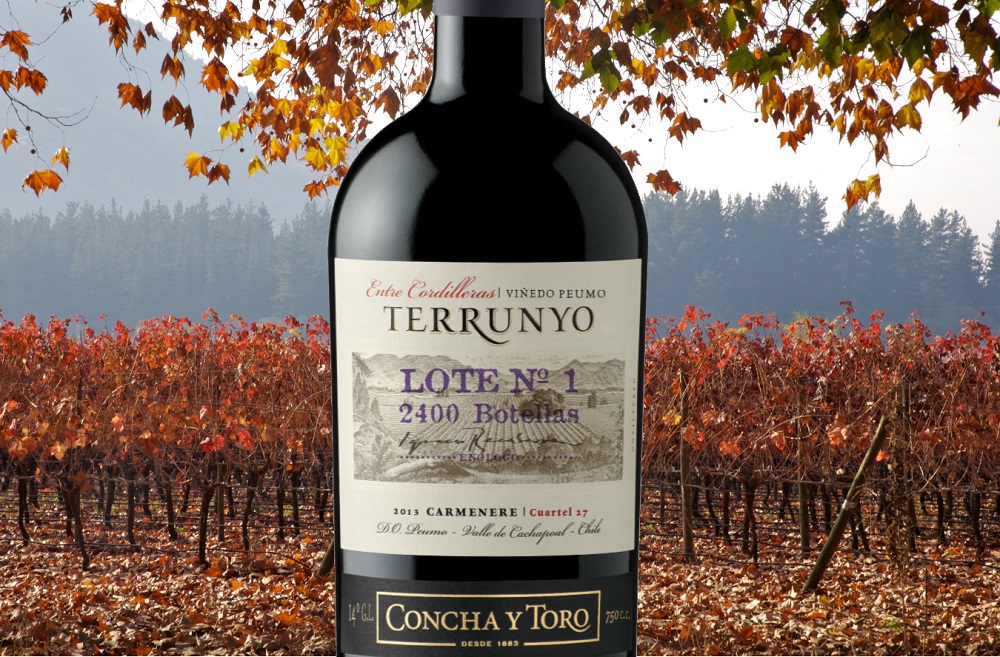 Forgive the longwinded title: Concha Y Toro's single-site expression of Chile's often misunderstood Carmenere grape is magnificent. Typically blended with a little Cabernet Franc for good measure, the Peumo Vineyard offers a concentrated and spicy interpretation of the grape, which always performs above expectations when part of a blend. A perfect icon wine for collectors who seek out the unique and rarified, as no other nation can replicate Chile's success with Carmenere.
website: conchaytoro.com
---
Von Siebenthal – Toknar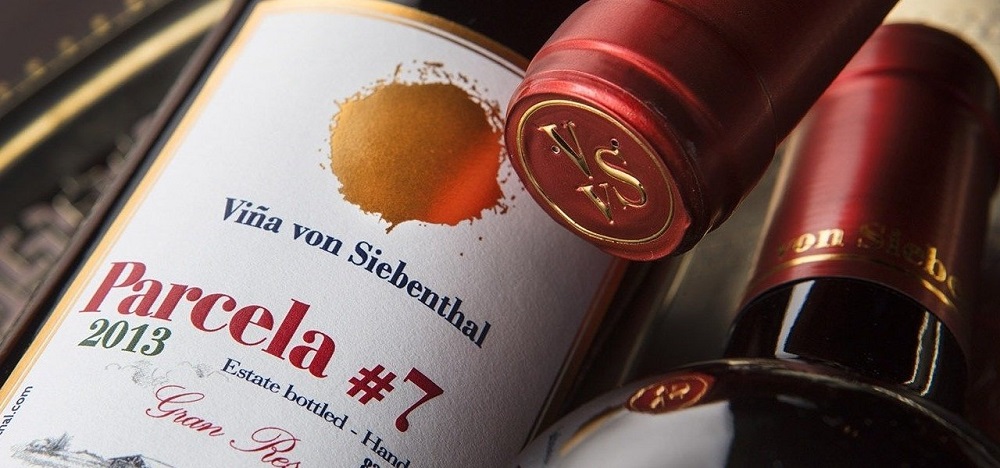 Swiss-owned boutique winery Von Siebenthal is a pro at matching grapes to terroir. Founder Mauro von Siebenthal moved to Chile in the late 1990s – his dream was to craft cool-climate, European style wines from Chilean terroir, seeking elegance and refinement over brute force. Toknar is a poster child of this philosophy, a 100% Petit Verdot wine, which is arguably one of the finest in the world. Spicy, concentrated, and irresistibly opulent, Toknar is justifiably and reassuringly expensive.
website: vinavonsiebenthal.com
---
Matetic EQ Chardonnay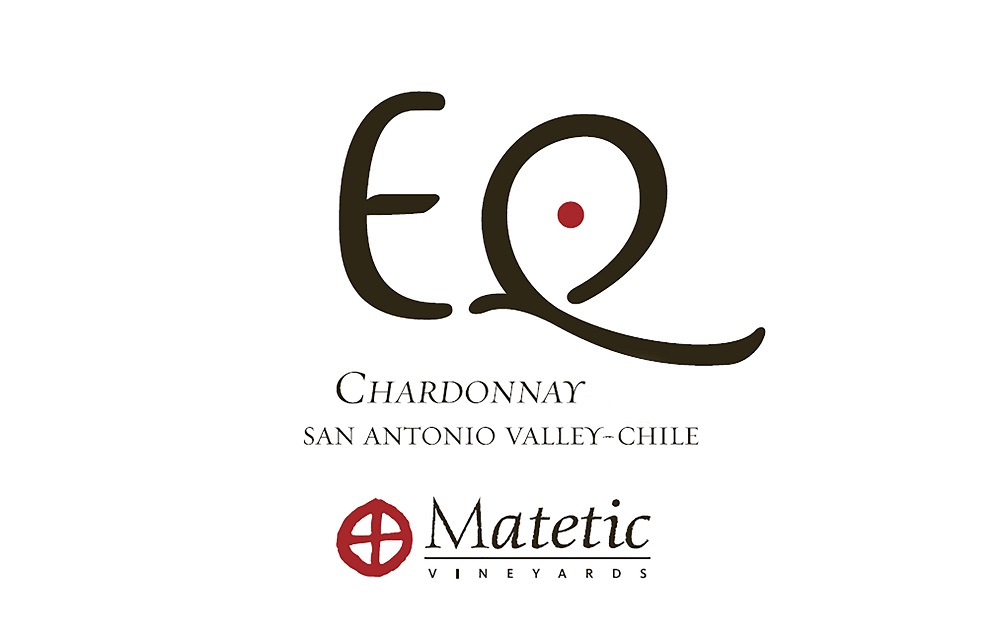 "At last, a top-end Chilean white in the list," you may well exclaim! Indeed, it is no secret that the majority of Chile's expensive output is red. However, Matetic's very affordable Chardonnay deserves a place in our hearts. EQ Chardonnay is the most Burgundian example we've ever tasted in South America: refined, complex, and benefits from judicious use of French oak. Approachable on release, the wine is nevertheless built to last as a recent tasting so effortlessly demonstrated. Chile handles many white varieties with ease, but none more so than the noble Chardonnay.
website: matetic.com
---
Concha Y Toro – Carmin de Peumo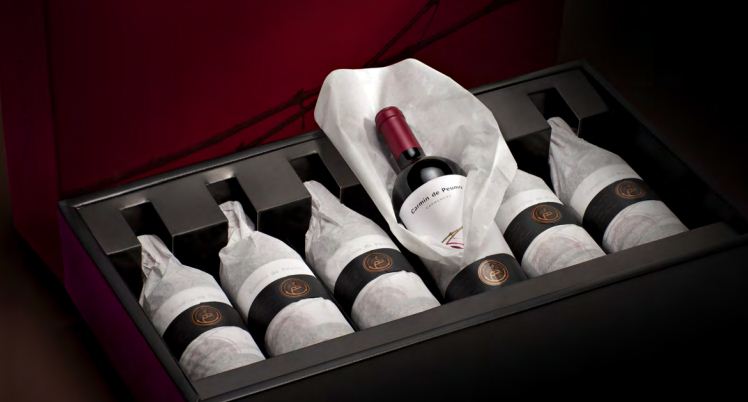 Investors are rushing in to develop the spectacular Rapel Valley, yet Concha Y Toro is miles ahead of the pack. They realized a decade ago that the terroir was ideally placed to grow Carmenere, a variety that often foxes both viticulturists and winemakers. Boasting an inimitable opulence and velvety mouthfeel, Carmin de Peumo always wins over the critics and journalists, who frequently compliment the "counterpoints between power and elegance." An icon wine for the more open-minded, well-traveled sybarite.
website: conchaytoro.com
---
Viñedo Chadwick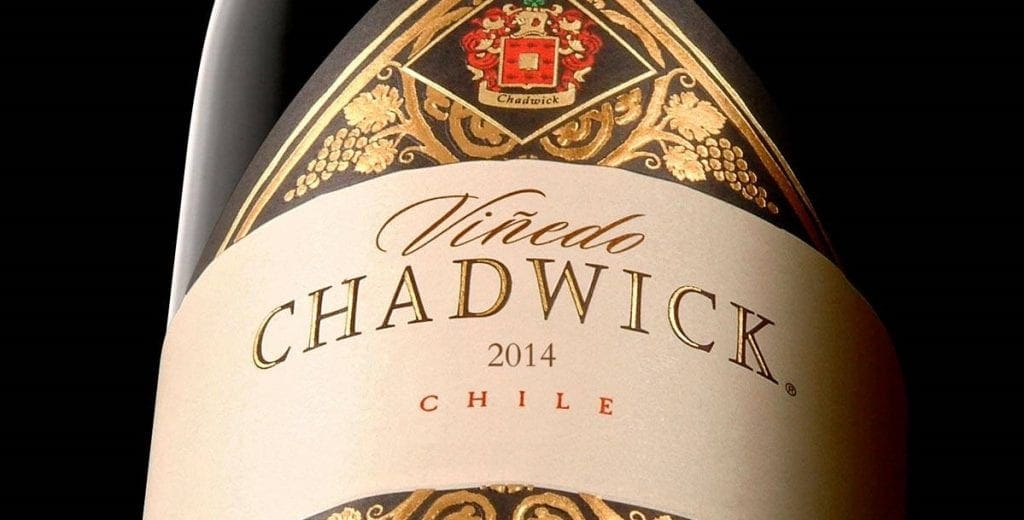 Any list of Chile's most lauded and expensive bottles cannot possibly omit Viñedo Chadwick. It immortalizes Alfonso Chadwick Errázuriz, one of the key pioneers involved in bringing Chilean wine to US and European tables, not to mention an ace polo player. His successors have done him proud: this Bordeaux blend is probably the most refined and elegant made in the Maipo Valley today, although Concha Y Toro would have a few words to say about that! It is the closest one can get to Pauillac in Chile, a harmonious interplay between cassis, cigar box, leather, and tobacco, supported by ripe yet fresh and grippy tannins.
website: www.vinedochadwick.cl
---
Von Siebenthal – Tatay de Christabal 1492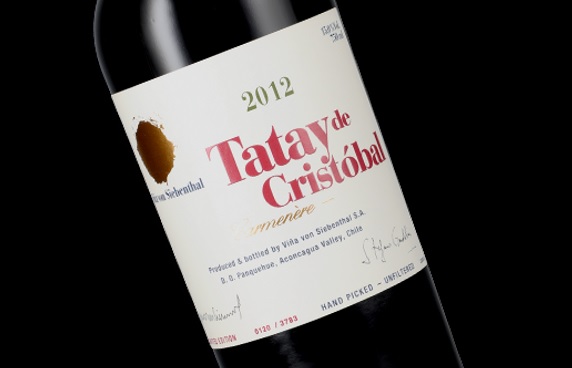 This wine is the ultimate divider. Some critics, while openly praising its quality, are nevertheless unsure whether Tatay de Christabal merits such an impressive price tag. However, we are convinced that the mercilessly small yields, tiny production, and 'craft' nature of the wine more than justifies its astronomical – by Chilean standards – price. You're purchasing an extraordinary and unique bottle of estate-grown Carmenere, blended with approximately 10% Petit Verdot to add spice and verve. Then matured in lavish amounts of new oak, the wine is mightily impressive and expressive, a fitting totem to Christopher Columbus' legendary voyage to the Americas.
website: vinavonsiebenthal.com
Related Blog Posts: