Which Champagne houses to visit?
Champagne is perhaps the most famous and simultaneously misunderstood of all the great wine regions of France. These hallowed vineyards – found east of Paris – have been making wine since early Roman times. However, throughout the majority of Champagne's history, nothing sparkled. By the early 16th century, still, wines from the village of Aÿ were said to be "the drink of kings and princes." But no one expected or even dreamed that these lean and acidic red and white wines could be transformed into a sparkling luxury icon. In the 17th century, the first bubbles made their appearance, and not until the 19th century that Champagne became associated internationally with upmarket fizz.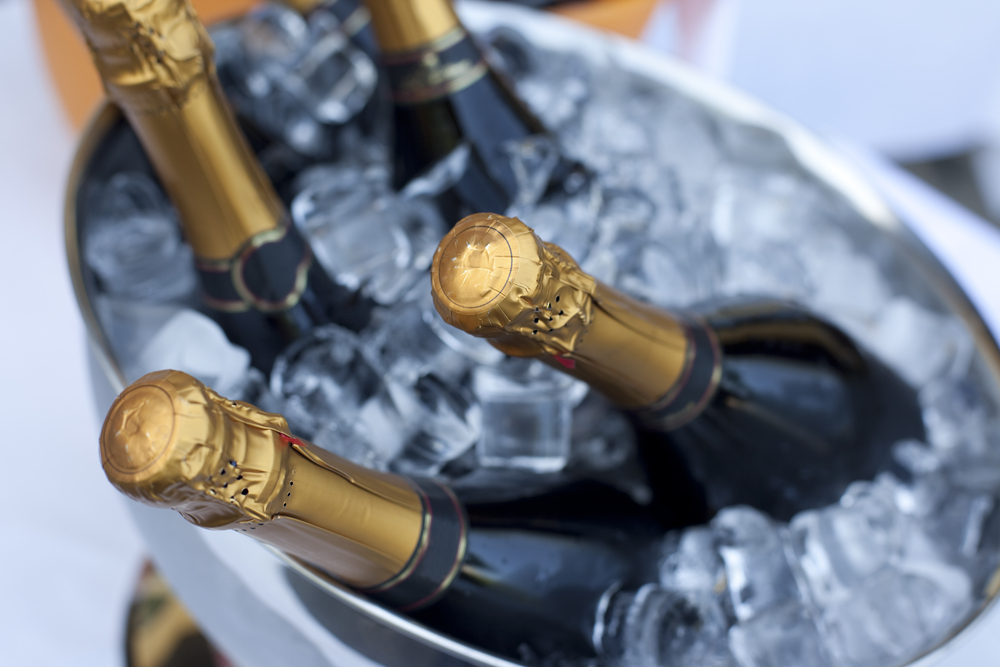 Of course, the contemporary versions of ancient kings and princes take Champagne's sparkling status for granted. From the outset, Champagne has been blessed with an abundance of skilled marketers and self-promoters. Their job was to ensure that the rich and famous regarded Champagne as the de rigueur choice for luxury celebrations, bar none. Yet even long-established Champagne acolytes could rarely tell you anything of interest about the region itself. Until relatively recently, Champagne has been very reticent about opening its doors to the public.
Indeed, the Champagne houses have been historically more successful at keeping invaders out than welcoming enthusiasts into their cellars. The owners of Pol Roger love to tell this anecdote from the Second World War: in their cellar in Epernay, there is a hallowed space used to store the best and rarest old vintages. When the Germans were advancing east across France in the 1940s, the staff at Pol Roger quickly bricked the cellar up. But, realizing that the German army were no fools, they artificially distressed the brickwork to make it look like it had been there for hundreds of years. Game, set, and match for Champagne.
However, today's visitors are likely to be shown the ancient vault rather than be duped into thinking it contains disused bottle caps. The Champenoise have willingly embraced tourism in recent times, waking up to the fact that today's connoisseur wants to learn more. There is enough 'kit' in 21st century Champagne to welcome even the fussiest of sybarites: luxury hotels, Michelin-starred kitchens, and plush visitor centers and tasting rooms are part of a Champagne Wine Tour. The catalyst for this change of heart is no secret: the major brands saw their compatriots in Bordeaux welcome tourists to great success and realized that the winds had to change. The following producers are rich in history and quality, a fitting emblem of Champagne's eternal appeal.
Moet & Chandon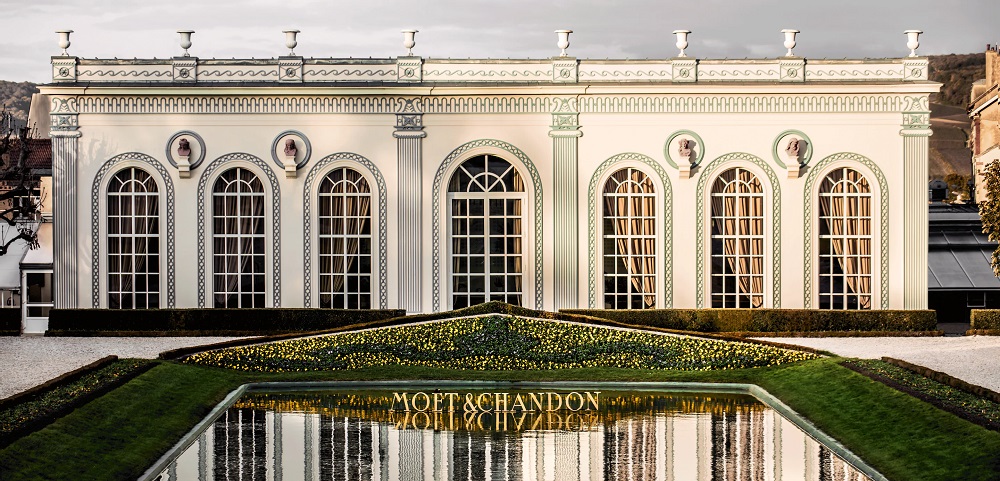 Any visit to Champagne has to begin with its most ardent and successful marketeer. Moet & Chandon is undoubtedly not only one of Champagne's most recognized brands, but it's also one of the world's most famous wine brands. Millions upon millions of bottles are enjoyed every year, not to detract from the extraordinary quality and consistency on offer.
The house was founded by Claude Moet in 1743 and has since grown into the largest producer in Champagne. His successor Jean-Remy Moet was a marketing genius who took full advantage of his friendship with Napoleon. Indeed, every owner has left their indelible mark on this house, none more so than Comte Robert-Jean de Vogue, who released the iconic prestige cuvee Dom Perignon in 1936. Today the house is owned by luxury goods conglomerate LVMH, which is only to Moet's advantage. They have built the most impressive visitor center and boutique in Champagne, complete with an extensive tour of the house's history and a luxurious tasting room. It cannot be missed.
website: www.moet.com
phone: +33 (0)3 26 51 20 20
email: [email protected]
address: 20 avenue de Champagne, 51200 Épernay
** visits by reservation only **
---
Pommery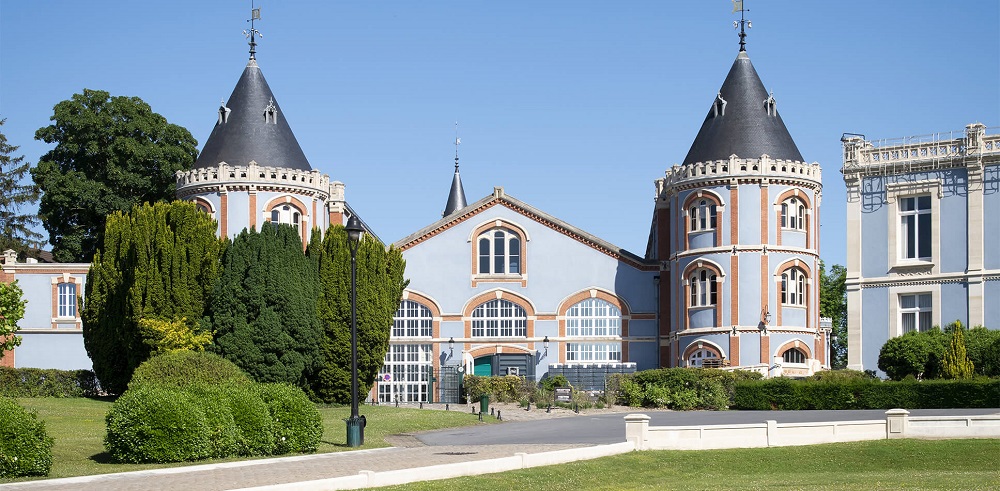 Like Veuve Clicquot, Pommery owes its incredible history to the might and determination of just one woman. The house was created in 1836 and soon came under the control of Louis Alexandre Pommery. However, after only two years, he died, so it was left to Madame Pommery to turn the house into a massive success. Fortunately, she stepped into her husband's shoes and ended up doing a far better job!
Her achievements are numerous but include building an extraordinary cellar and winery. Madame Pommery also pioneered the drier, Brut style of Champagne when most houses were slavishly, making sweeter styles popular in the 19th century. Over the decades, this grand house's ownership has changed several times; LVMH controlled Pommery for a short time, as did the industrialist Xavier Gardinier. Today its stewardship rests with Vranken, who is doing a fine job. Not only is the quality across the range remarkably consistent, but the house welcomes visitors with open arms. The gorgeous and ornate architecture of the main buildings is complemented by the fascinating Gallo-Roman chalk quarries and a contemporary art exhibit.
website: www.champagnepommery.com
phone: +33(0)3.26.61.62.56
email: [email protected]
address: 5 Place du Général Gouraud, 51100 Reims
** visits by reservation only **
---
Ruinart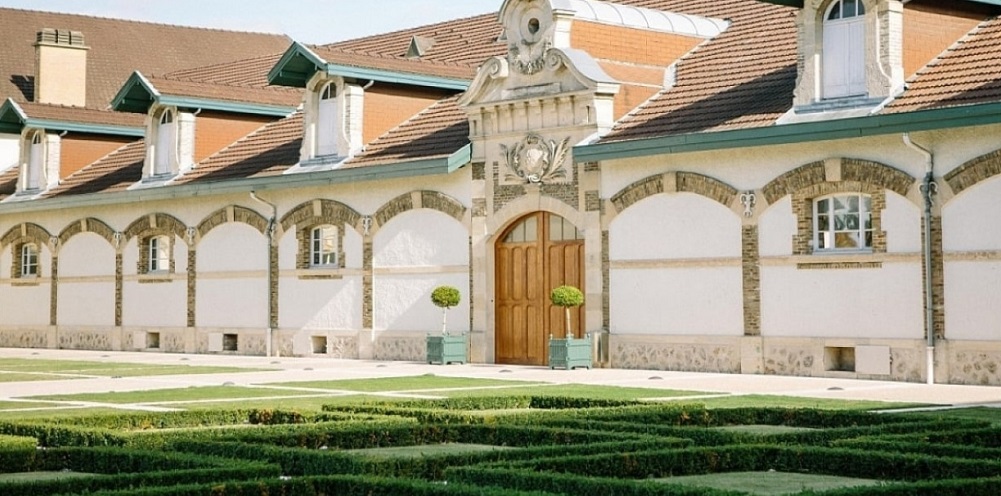 Ruinart is not a house that courts much fuss or publicity. Part of the LVMH empire, Ruinart, has always been more 'discrete' than Moet or Veuve Clicquot. Aimed squarely at luxury restaurants and independent retailers, these are gastronomic Champagnes for the long haul.
The house is reportedly the oldest in Champagne; Ruinart was created in 1729 by Nicolas Ruinart. After Louis XV legalized wine sale in bottles, the house started to flourish and established a lucrative market in nearby Paris. However, their initial business was in the linen trade; the gesture of presenting bottles of Champagne as a goodwill token eventually became Ruinart's primary source of income. After some savvy marketing, the house counted Empress Josephine as among its loyal clientele. Indeed, Ruinart's history is as rich as its signature Blanc de Blancs cuvee. When the company's buildings were destroyed in the 20th century, Andre Ruinart transferred his business underground and established a base of operations in the chalk cellars. This house has known good fortune and adversity in equal measure – all the better for the curious visitor. LVMH has invested significant resources into creating a warm and hospitable environment for wine tourism, complete with a spectacular courtyard and tasting room.
website: www.ruinart.com
phone: +33 (0)3 26 77 51 51
address: 4 Rue de Crayères, 51100 Reims
** visits by reservation only **
---
Veuve Clicquot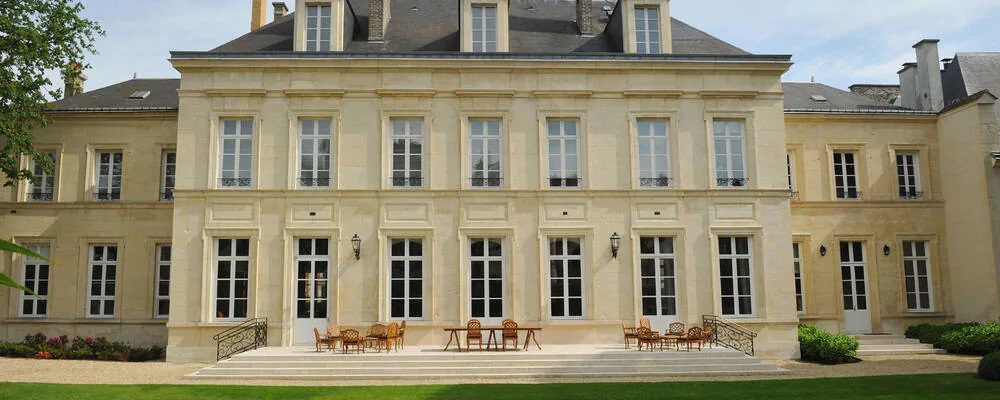 Few Champagne lovers aren't familiar with Veuve Clicquot's iconic yellow label. Like Moet & Chandon, the brand is owned by the luxury goods group LVMH; however, Clicquot has forged an identity and path that is quite distinct from its competitors. Although Clicquot's Champagnes are made in quite generous volumes, the quality across the range has remained impeccably high. For this, we need to thank ex-cellar master Dominique Demarville, who raised the bar to new levels during his tenure. The prestige cuvee 'La Grand Dame' has never been so desirable as it is today.
Veuve dates back to the 18th century, founded in 1772 by Philippe Clicquot Murion. His son Francois married the daughter of a famous baron – the now legendary Barbe-Nicole Ponsardin, who ran the business after Francois died. Her incredible skill and business savvy turned Veuve Clicquot into one of Europe's most recognized luxury brands, a legacy maintained by LVMH today. Thankfully, an unparalleled treasure trove of historical artifacts relating to her legacy has been kept at the Maison, in addition to a surfeit of historical documents. This wealth of memorabilia and contemporary facilities are just two reasons why Clicquot is one of Champagne's top visitor destinations.
website: www.veuveclicquot.com
phone: +33 (0)3 26 89 53 90
address: 1 Place des Droits de l'Homme, 51100 Reims
** visits by reservation only **
---
Taittinger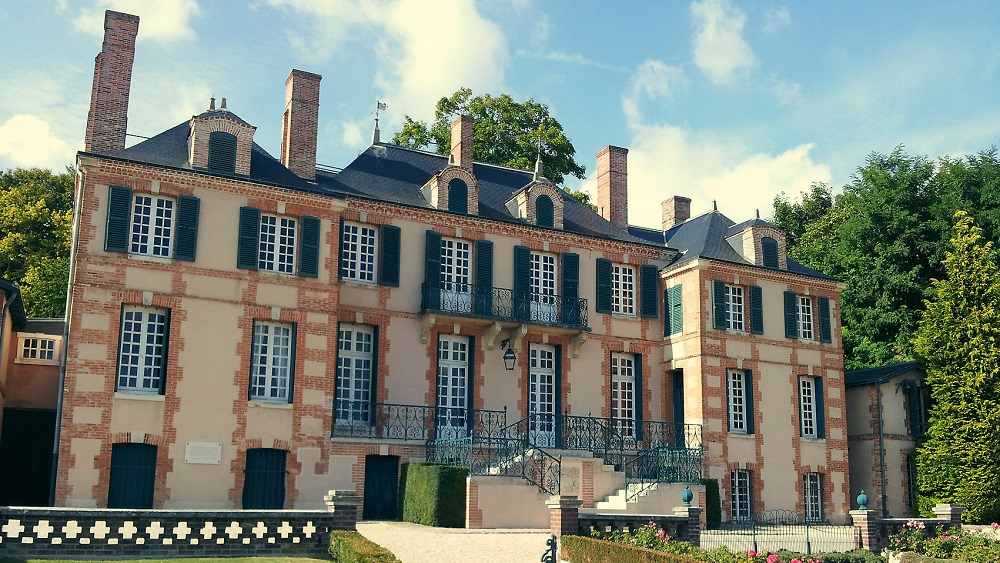 Taittinger is a gift to history lovers. Their ancient cellars at Place St-Nicaise contain elements of the 13th-century St-Nicaise Abbey, which has hosted – among others – the Russian Tsar Peter the Great in the 18th century. Today it is used to age Taittinger's prestige cuvee – Comtes de Champagne. This Blanc de Blancs is routinely considered to be among the finest Chardonnay in the world. Imagine Montrachet. Now add bubbles.
Such magnificence was born in 1743 when Jacques Fourneaux founded Taittinger under his name. The house thrived under his control, yet Fourneaux's successors decided to sell to Pierre Taittinger in 1932. The family has run this venerable house ever since, bar a brief period when Taittinger was owned by Starwood capital. The house owns several ornate and grandiose chateaux, including the Chateau de la Marquetterie and their beautiful residence in Reims. But Taittinger is no stickler for just tradition: Pierre-Emmanuel Taittinger was one of the first pioneers to invest in sparkling wine production in England. Their ancient cellars and beautiful premises ensure that Taittinger cannot be left out of any Champagne itinerary.
website: www.taittinger.com
phone: +33 (0)3 26 85 84 33
email: [email protected]
address: 9 Place Saint-Nicaise, 51100 Reims
** visits by reservation only **
---
Mercier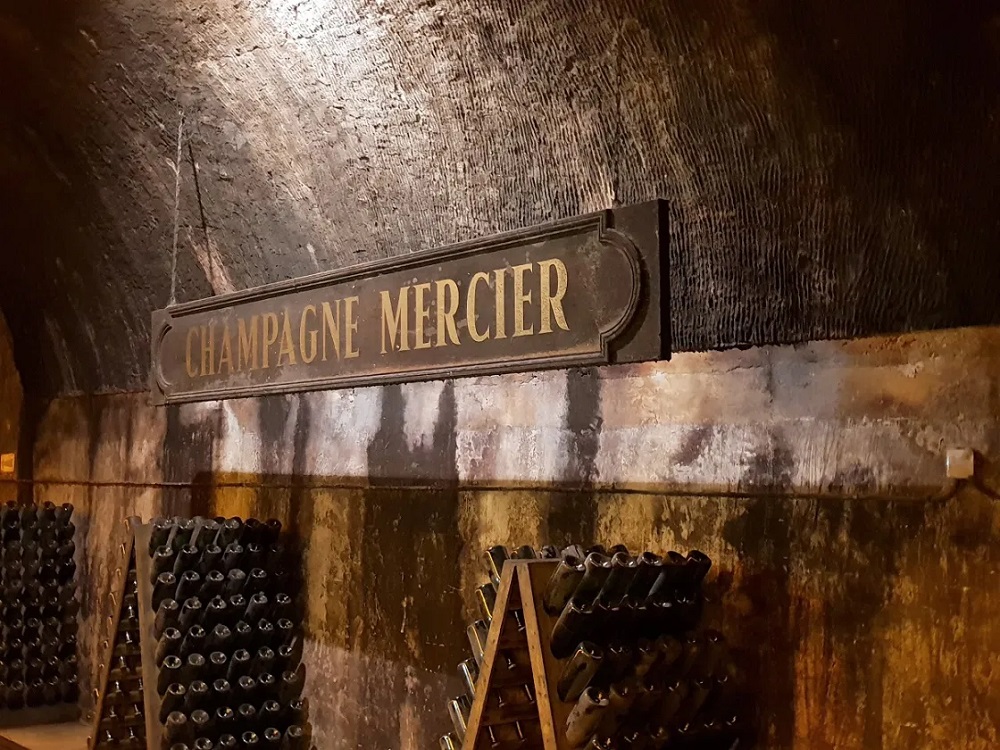 Mercier is way ahead of the curve; this venerable house started welcoming visitors long before Champagne became trendy. It remains one of the most popular attractions in the region: the architecturally splendid winery was constructed on one level with direct access to the railway. Today it welcomes connoisseurs from all corners of the globe, who enjoy a guided train tour through the 18-kilometer cellar network. Mercier wrote the book on educating and entertaining Champagne lovers.
But the firm's history is just as impressive as its contemporary sheen: the house was founded in 1858 by Eugene Mercier, who decided to merge five producers into one major brand. A born marketeer and natural showman, Mercier is famously remembered for using 24 oxen to haul a gargantuan cask of Champagne through Paris's streets in the late 19th century. The spirit and legacy of Eugene are alive and well today.
website: www.champagnemercier.com
address: 68-70, avenue de Champagne, 51200 Épernay
phone: +33 (0)3 26 51 22 22.
email: [email protected]
** visits by reservation only **
---
Jacques Selosse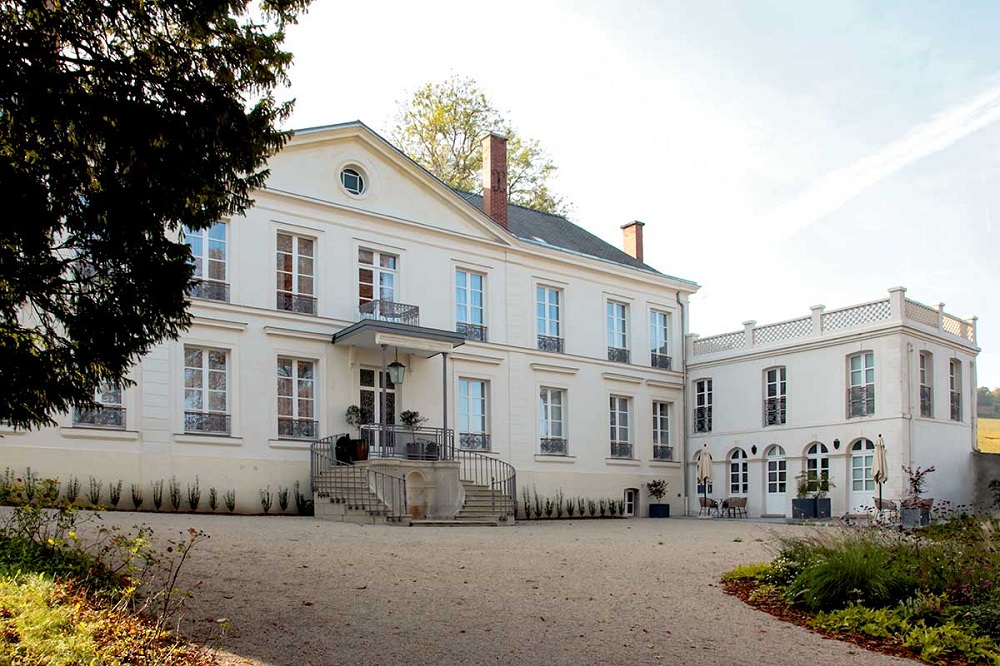 Anselme Selosse is a living legend. He turned the concept of grower Champagne – as opposed to a Grande Marques – into a luxury commodity and not merely a local curiosity. Indeed, collectors will pay handsome sums for Selosse's range of low-yield, biodynamic Champagnes. They are staggeringly complex and full-bodied – Anselme himself regards them as the ultimate gastronomic wine pairing.
But there is another reason to love Selosse. In 2008, the family purchased the Bricout-Koch castle and cellars and decided to move in. They spent vast sums turning the dilapidated castle into a fairytale boutique hotel and restaurant. The kitchen at 'Les Avises' is one of the finest in the Cote de Blancs – guests often leave with a few bottles of Selosse as welcome mementos. As if you needed another excuse to visit!
address: 59, rue de Cramant, 51190 Avize
phone: (33) 326 577 006
email: [email protected]
** hotel guest only **
---
De Sousa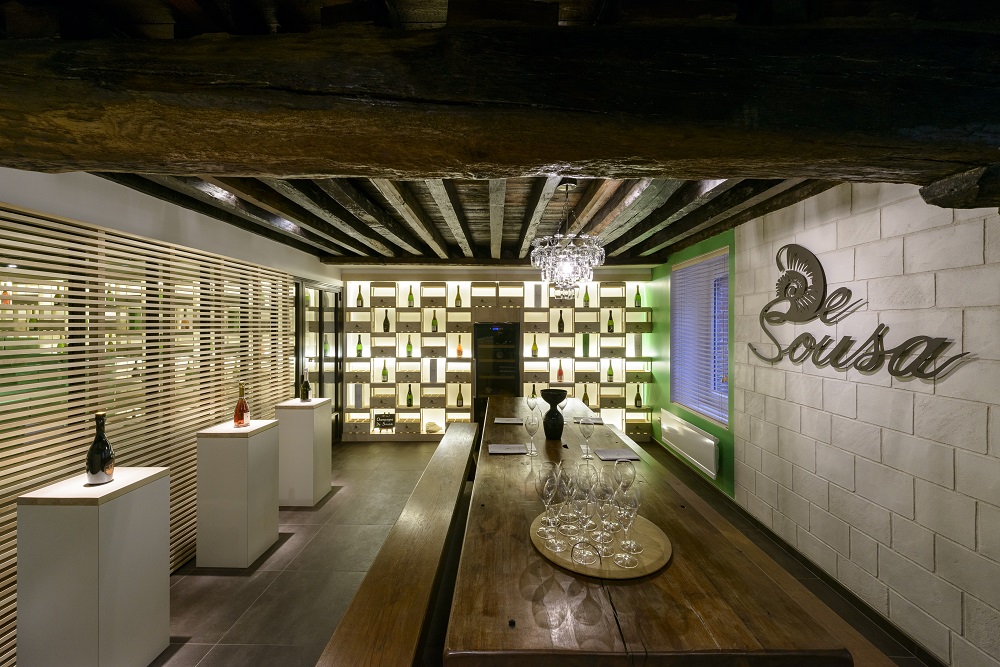 This small, family-run house offers a very different experience to the lavish hospitality of the Grande Marques. There are no luxurious tasting rooms, no multi-million dollar winery designed by Frank Gehry. Yet De Sousa has charm in abundance. For a start, each visitor receives a warm welcome from the owner himself: husband and wife team Erick and Michelle started the brand in 1986. The chalk cellars located directly below the village of Avize are a spectacular introduction to the mysteries of grower Champagne. You can expect a detailed exploration of each cuvee produced by this sorely underrated grower after an extended tour. The family owns over 8 hectares of prime vineyards in Avize, Aÿ, Oger, Mesnil, and Chouilly. Farming biodynamically, Erick prides himself on cultivating parcels of old vines that lend the Champagnes a complex, earthy minerality. Tasting the range in De Sousa's magnificent old cellars is a rare treat and should not be missed.
website: www.champagnedesousa.com
address: 12 Place Léon Bourgeois, 51190 Avize
phone: +33 (0)3 26 57 53 29
email: [email protected]
** visits by reservation only **
---
GH Mumm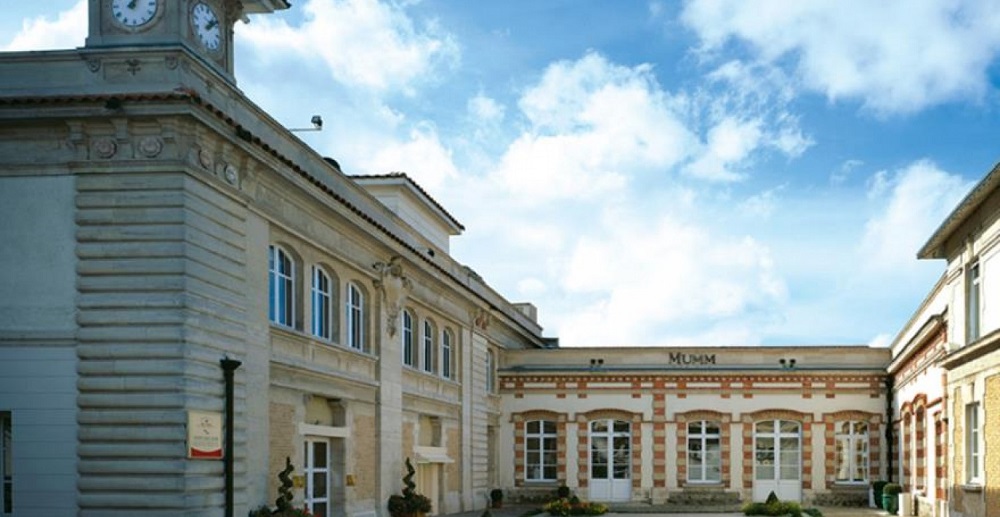 Another of the region's most famous and iconic houses, GH Mumm, was founded in 1827 by three brothers and their two business associates. Its signature label, NV Brut' Cordon Rouge', was launched in 1876 and remains one of the world's most recognized brands. The firm was confiscated during the First World War by the Germans and subsequently changed hands several times in the last century, before being acquired by international corporation Pernod Ricard. Its reputation as a genuinely great Grande Marque took over 160 years to build and has been lovingly maintained by the firm's current owner. They've invested significant resources into creating a visitor experience worthy of the brand. Explore the ancient cellars before marveling at the delightful church 'Notre-Dame-de-la-Paix,' decorated by the painter Léonard Foujita. The house boasts a long association with Foujita and recently unveiled a special cuvee in his honor. Champagne and art come alive at GH Mumm.
website: www.mumm.com
address: 34 rue du Champs de Mars – BP 2712, 51053 Reims Cedex
phone: 03 26 49 59 70
email: [email protected]
*** private visits on request ***
---
Larmandier-Bernier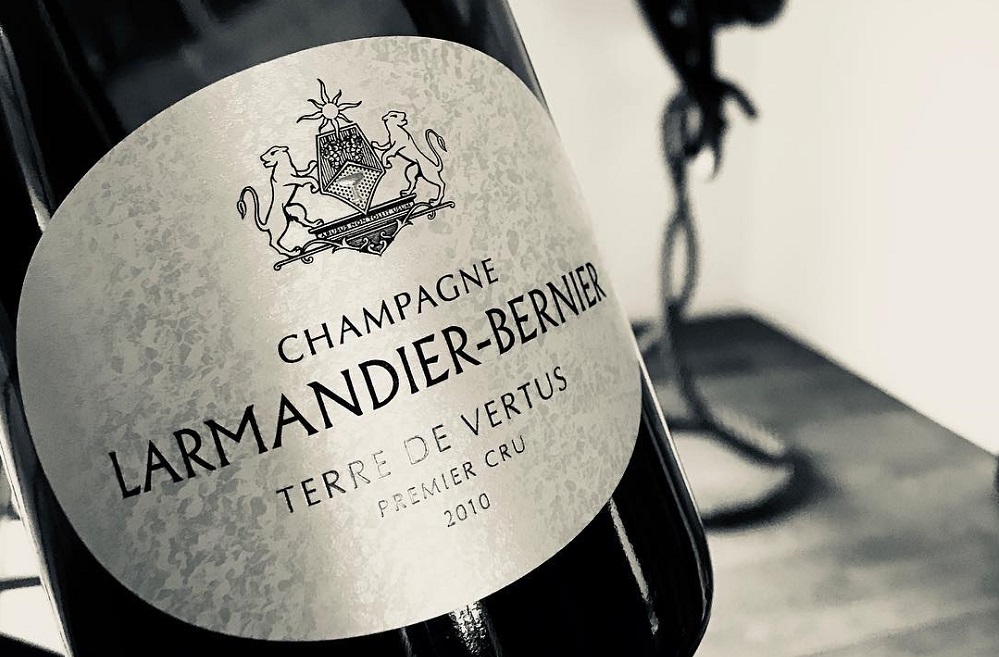 The Larmandier family are stringent devotees of biodynamic viticulture. No man arguably understands the terroir of the Cote de Blancs with more depth and nuance than Pierre Larmandier. His ancestors have been making Champagne since the French Revolution; Pierre is carrying on the family tradition of making high-quality, terroir-driven Champagnes in the Burgundy mold. They are a passionate family, which comes shining through in any bespoke visit to the premises. After a cellar tour, Pierre will drive you through his biodynamically-farmed plots before returning to taste their range of superlative Champagnes. Vieille Vigne de Cramant is an extremely rare Blanc de Blancs made from old vines in the village of Cramant. It is rarely seen outside France, so any opportunity to taste this refined and exquisite Champagne cannot be passed up.
website: larmandier.fr
address: 9 Avenue du Général de Gaulle, 51130 Blancs-Coteaux
phone: +33 (0)3 26 52 13 24
email: [email protected]
** visits by reservation only **
Related Blog Posts: