Which are the best wineries to visit in Bordeaux?
Over the past ten years, a remarkable transformation has swept across Bordeaux, as chateaux owners wake up to the value of oenotourism. "Bordeaux realizes that we need to embrace, not just accept tourists," observed Angelus owner Hubert de Bouard in June 2019. This philosophy is spreading across the wider region like wildfire. This renewed vigor in welcoming wine lovers from across the globe has transformed the tourism experience in Bordeaux. Pioneers like industrialist Silvio Denz – the owner of a Michelin-starred restaurant and hotel in Sauternes – Jean-Michel Cazes, Suntory, and others have given the industry a much-needed boost with their desire to expand Bordeaux's tourism sector. Today, one encounters far more tasting rooms, luxury hotels, restaurants, and boutiques than signs stating "no visitors!" Bordeaux is open and ready for business.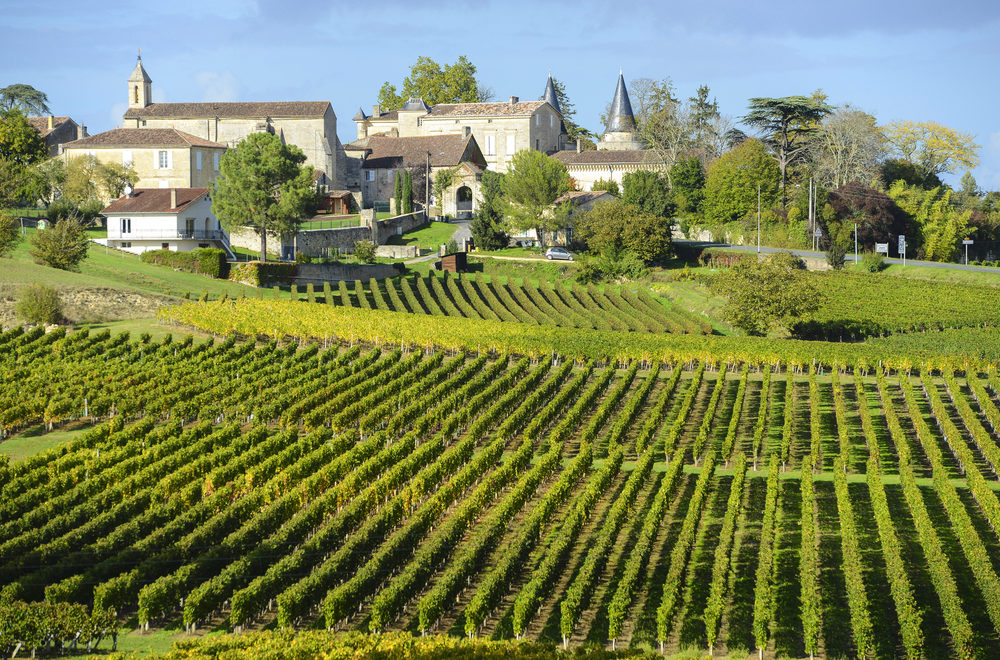 Indeed, modern Bordeaux is a tourism mecca – it might not rival South Africa or Napa Valley, but it is rapidly catching up. The timeless beauty of destinations such as St-Emilion and Sauternes has been enhanced by the number of luxury hotels opening over the past ten years, with more in development. A 50 room, luxury resort hotel is reportedly under construction at D'Arche, in Sauternes, while Chateau Guiraud's handsome restaurant has inspired others to improve their game. Soon, critics might even be complaining that the region is becoming over-developed! But whatever direction Bordeaux takes, few could deny that this has been a step in the right direction. Oenophiles can no longer complain that their luxury options are limited to the city of Bordeaux itself. Now the dilemma is where to start – so, to help the time-strapped discerning traveler, we've selected our top choices for your enjoyment on a Bordeaux Wine Tour exclusively organized for you by Cellar Tours below:
Medoc
Chateau Pichon Baron / Longueville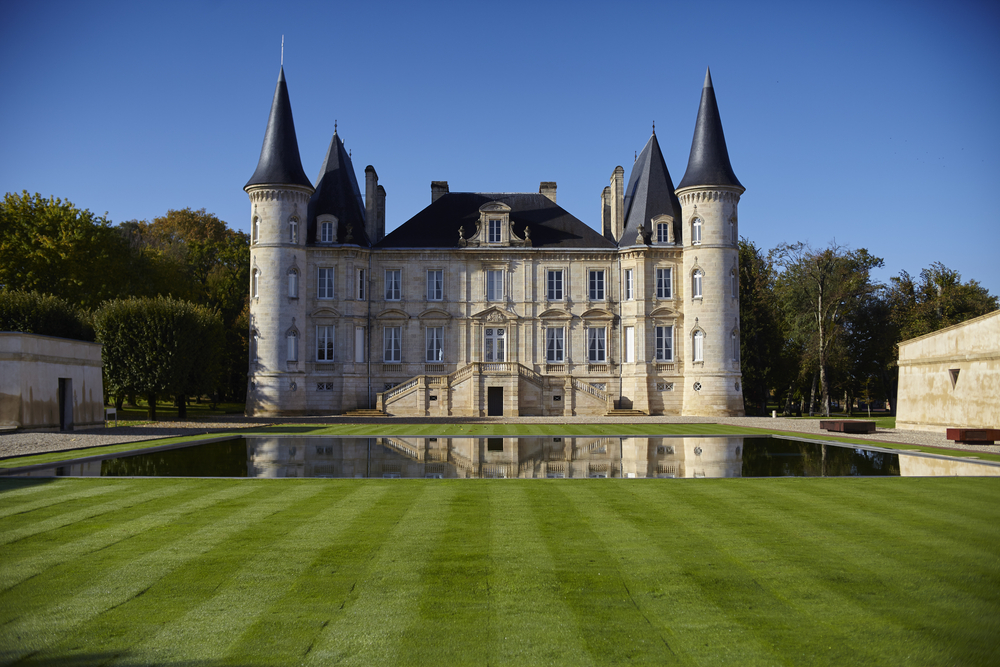 The chateau is a fairytale, and the tourist offering has finally caught up. Pichon Longueville has been making superlative red wine for centuries, formerly joined with its twin property Pichon Lalande, having been founded by the same family. In the late 1980s, the chateau was sold to the AXA Millsimes insurance firm – (now retired) company director Jean-Michel Cazes and his winemaker friend Daniel Llose embarked upon a major restoration program, which has helped to propel Pichon Longueville to the ranks of Bordeaux's finest Second Growth estate. Today the chateau is run by the amiable Christian Seely, who has continued Jean-Michel Cazes' program of upgrading and expanding the facilities to welcome visitors. A few steps away from the chateau itself is a state-of-the-art tasting room and boutique, which welcomes wine lovers from across the world. The tours are among the best in Bordeaux – informative, engaging, and pitched at just the right level.
website: www.pichonbaron.com
---
Chateau Kirwan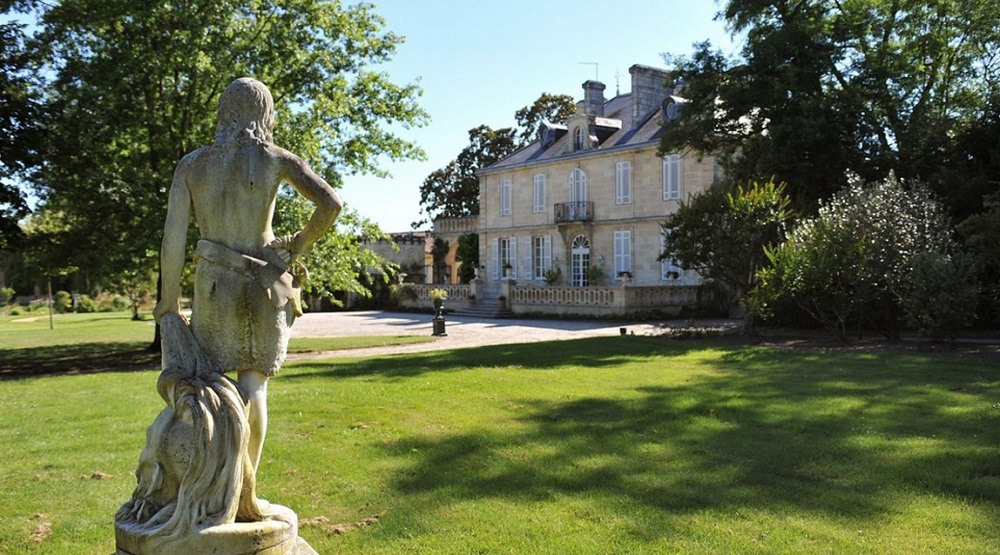 The Schylers are a well-established family of negociants that own this lovely chateau in the heart of Margaux. Hiring Michel Rolland as a consultant, the intrepid wine expert revitalized the quality at this formerly lackluster estate, making vast improvements to the viticultural management and winemaking. Today the chateau itself is an absolute delight to visit, boasting one of the most welcoming tourist programs in Bordeaux. Located in splendid grounds, the top floor of the chateau houses a very informal and friendly tasting room, complete with couches, chairs, and coffee tables. Visitors often comment that it's like tasting with friends, which is exactly what the family wanted to achieve. A monument to 21st-century wine tourism.
website: www.chateau-kirwan.com
---
La Winery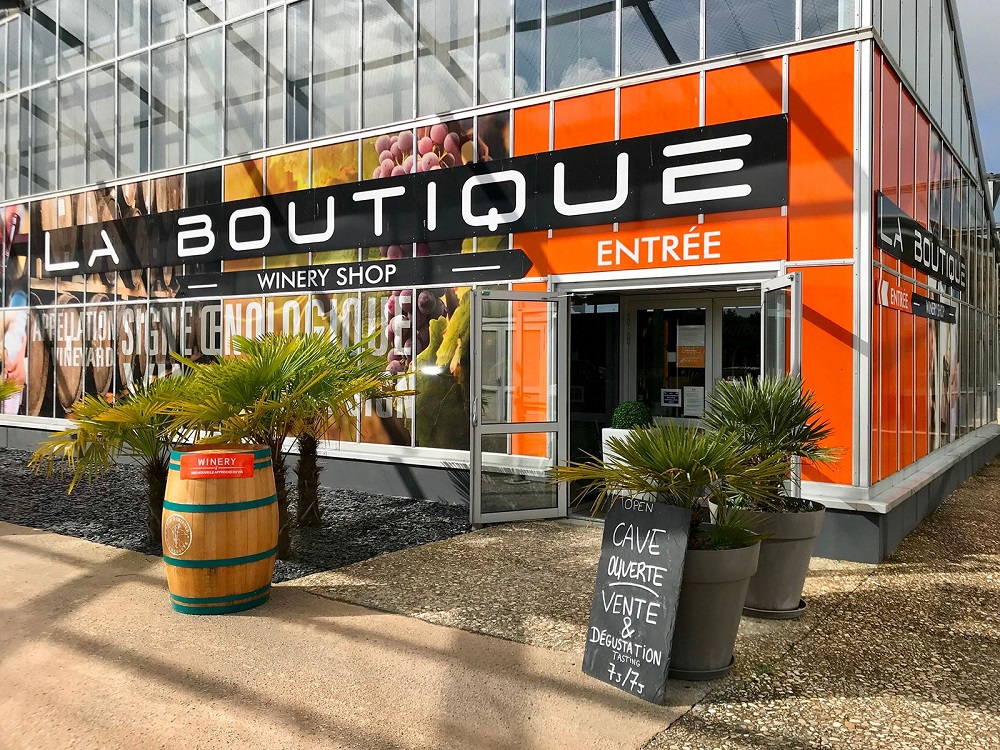 Opened in 2007, La Winery was one of the first projects to revolutionize the tourism scene in the Medoc. Started by a family of wine merchants, owner Philippe Raoux wanted to expand the traditional tasting experience to encompass wines from across Bordeaux, and indeed other regions in France and even the world. Much-loved by tourists and locals, La Winery is a model for others to follow. A contemporary tasting room and education center are only matched by the fantastic bar. Well-stocked boutique – warehouse might be a better description – and friendliness of the staff—an essential part of any Bordeaux itinerary.
website: www.winery.fr
---
Chateau Chasse-Spleen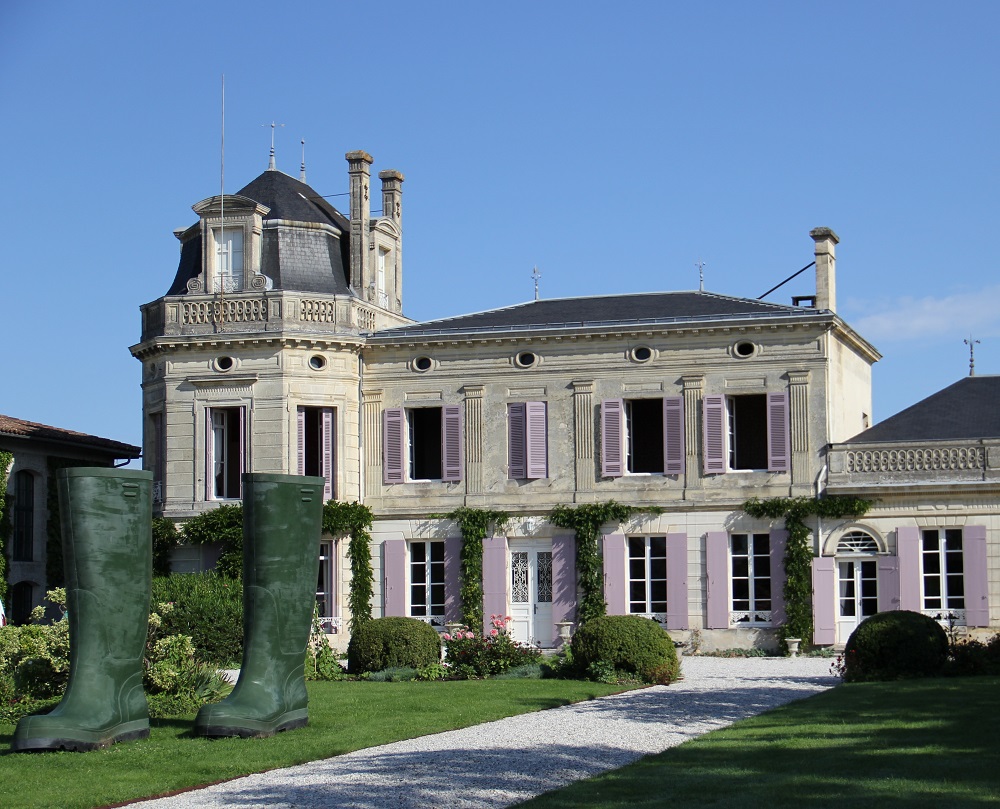 This long-established estate in the small appellation of Moulis just gets better and better. Divided in 1822, a succession of owners in the 20th century floundered until Bernadette Villars inherited the property and made substantial changes. Today it is run by Villars' daughter Celine and her husband Jean-Pierre, who have invested an unprecedented amount into the tourism offering at the estate. The 18th-century chateau is now an art center, while a wine bar and bed and breakfast are winning rave reviews from critics and wine lovers. The very model of 21st century Bordeaux hospitality.
website: www.chasse-spleen.com
---
Pessac-Leognan/Sauternes
Chateau Smith-Haut-Lafitte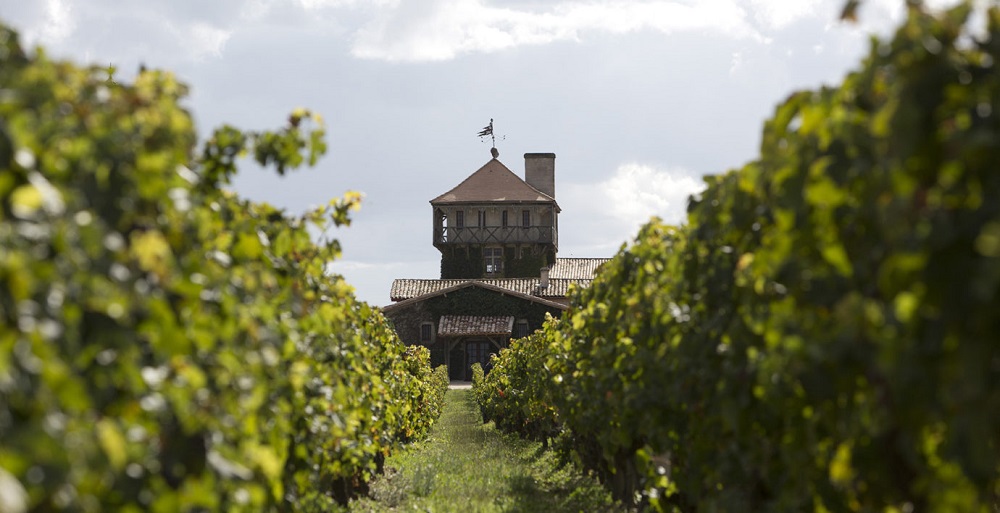 This gorgeous property takes its name from George Smith, who was its owner about 1720. Today it is the dynamic duo Daniel and Florence Cathiard who run the show, one of the key pioneers in bringing luxury tourism to Pessac-Leognan, Investing a fortune into rebuilding the chateau, renovating the winery and the chai. But this pales in comparison when one examines how the family has revolutionized tourism. Discovering a disused mineral spring at the end of the 1990s, the family decided to build a luxury spa hotel overlooking the lake, complete with a Michelin restaurant, a more casual brasserie, and a bar. Visiting Smith-Haut-Lafitte today is more reminiscent of Napa than Bordeaux – a luxury experience bar none.
website: www.smith-haut-lafitte.com
---
Chateau Pape Clement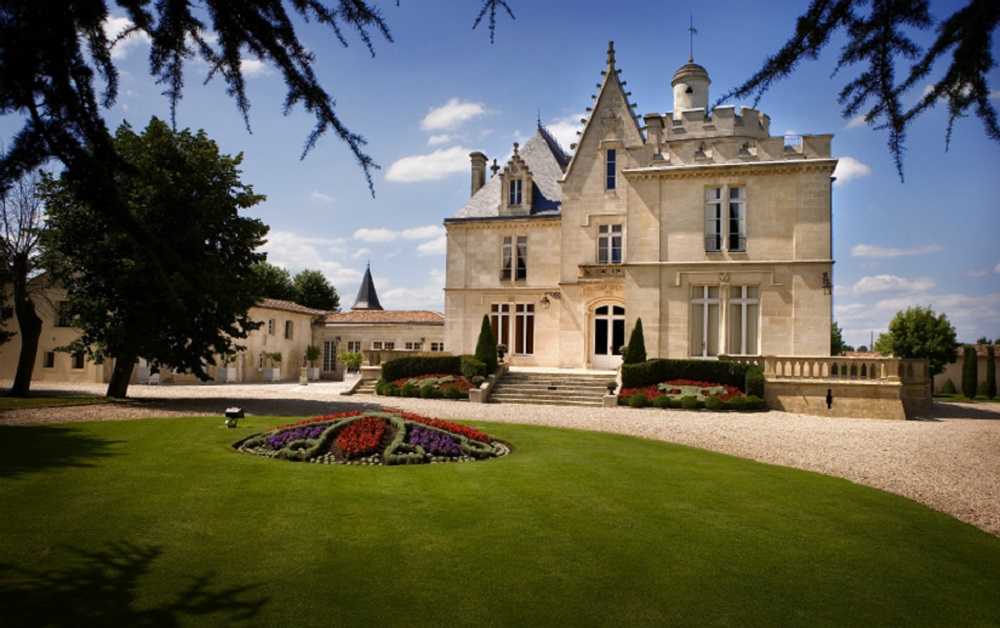 The history is remarkable, but so too is the tourism offering. Dating back to the late 13th century, the wine at this estate has always been highly regarded – today more than over. Owner Bernard Magrez, a forceful personality on a quest for high quality, has pioneered a contemporary tourist program that includes personalized tours, educational workshops, and fascinating insights into Pape Clement's long history. Welcoming wine lovers with open arms, Magrez also runs a fabulous luxury hotel and 2 Michelin-starred restaurants in Bordeaux – La Grande Maison.
website: www.chateau-pape-clement.fr
---
Chateau Guiraud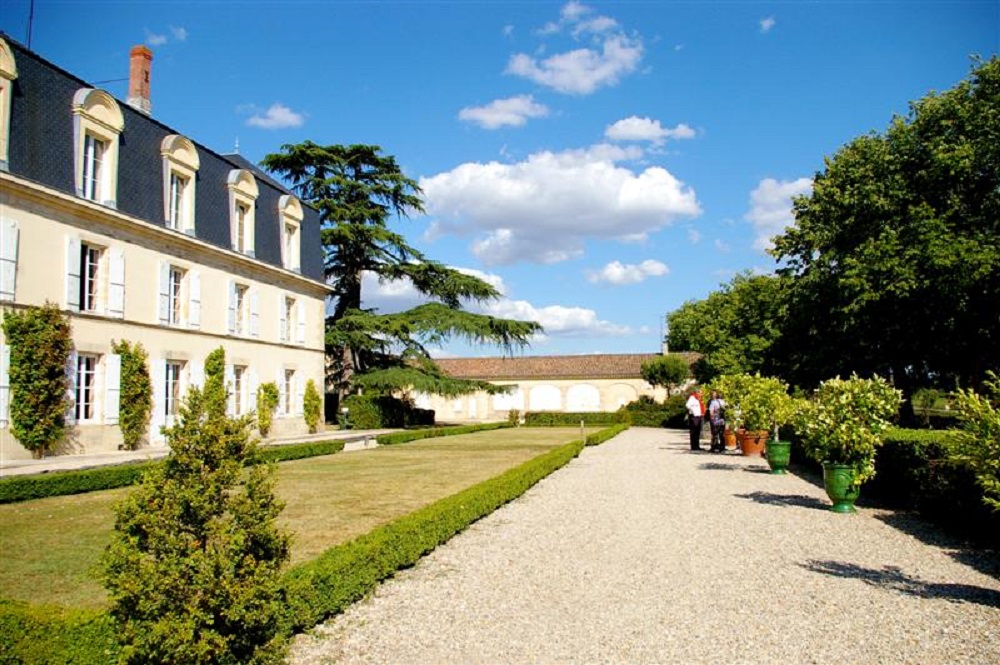 In the center of this lovely property stands one of Sauternes' most magnificent chateau. Founded in the 18th century, it was acquired by Pierre Guiraud, a Bordeaux negociant, and remained in his family until 1846. Today it is run by the Planty family, who understand the value of high-class wine tourism. The chateau itself is open for tours, with art exhibitions, tastings, and fascinating seminars on the unique wines of Sauternes. Even more enticing is the handsome restaurant – La Chapelle, based on the renovated place of worship on the estate. Opened in February 2018, Guiraud was the first Premier Grand Cru Classe estate to bring a vineyard brasserie to Sauternes. La Chapelle rounds off any tour with impeccable style and class – food, wine, and service are all superb.
website: www.chateauguiraud.com
---
Chateau Lafaurie-Peyraguey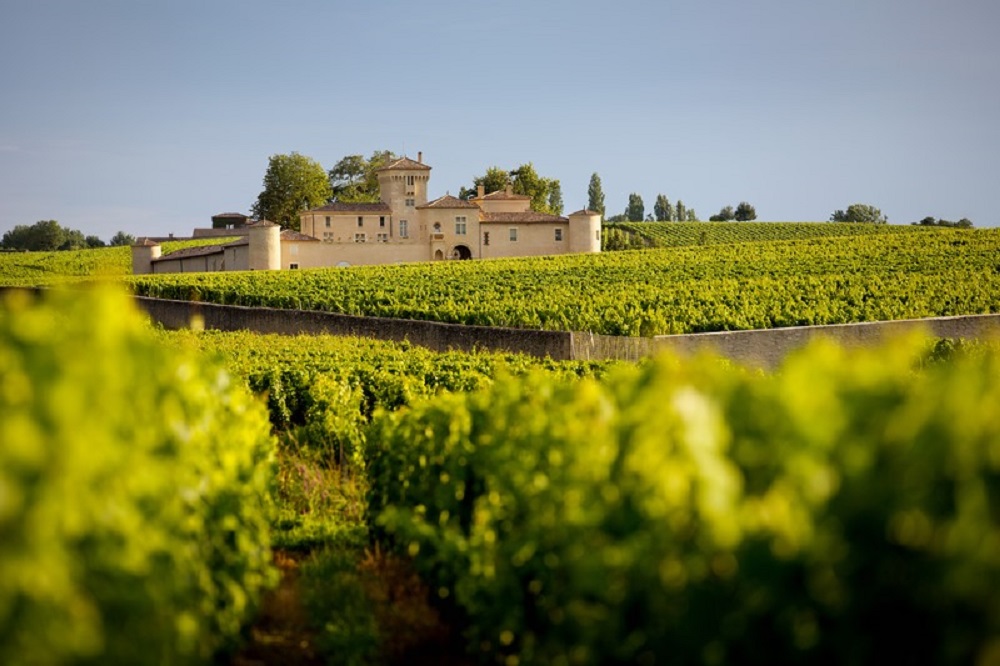 In February 2014, the chairman of Lalique, Silvio Denz, purchased the historic Sauternes estate Chateau Lafaurie-Peyraguey. He was purchasing a piece of unique history; the crenelated walls that surround the chateau are a reminder that this was originally built as a castle, and its surviving tower dates from the 13th century. Denz, respectful of not overly modernizing this historical monument, has opened a luxury hotel and restaurant, which has won a Michelin star. Tours, tastings, and gourmet meals are available on-site before retiring to your luxury accommodation in the heart of the vineyards. Luxurious, sublime bliss.
website: www.chateau-lafaurie-peyraguey.com
Right Bank
Chateau La Dominique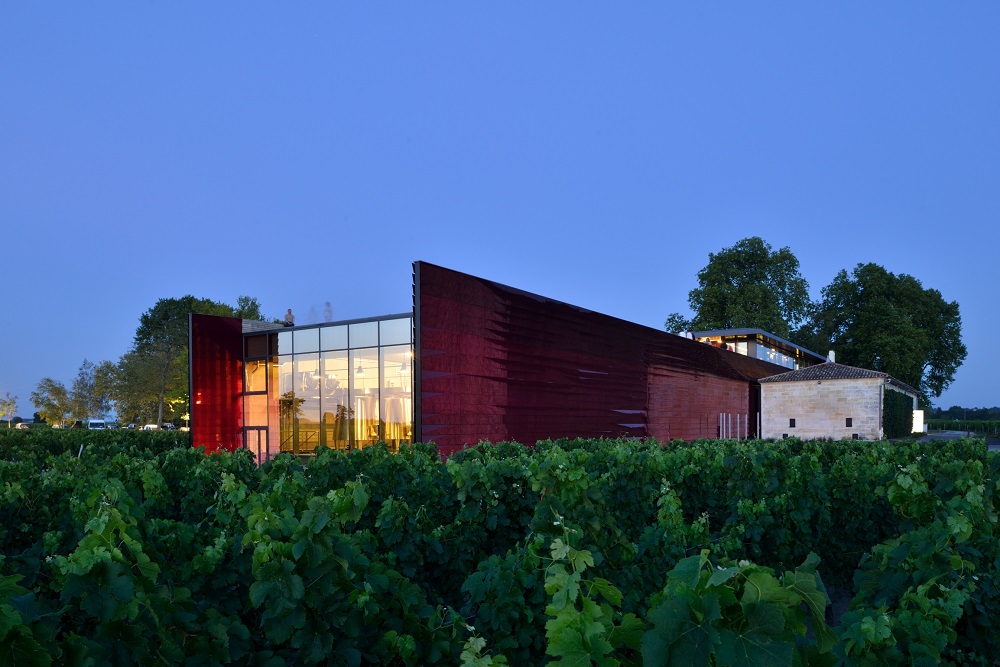 The wine is superb, but the views from their excellent restaurant – La Terrasse Rouge – are even better. The chateau takes its name from the Caribbean island, where in the 18th century, the estate's founder made his fortune. It became very well known and respected in the 19th century when its vineyards overlapped with Cheval Blanc. Rich, Merlot-dominant wines are its signature trademark, which is available in generous abundance at the restaurant. With views from the terrace overlooking the bucolic splendor of St-Emilion, excellent food, wine, and service, it is little wonder that La Terrasse Rouge is usually booked out. Tours, tastings, and chateau visits also come highly recommended.
website: chateau-ladominique.com
---
Chateau La Fleur de Bouard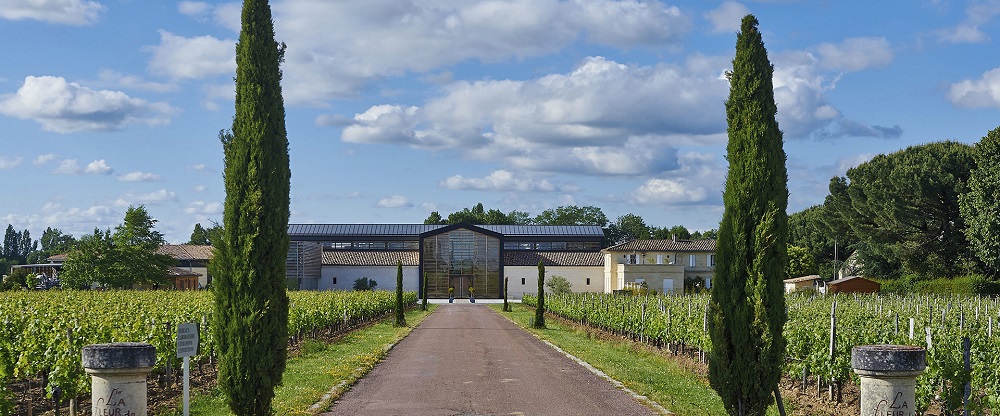 This famous winemaking dynasty has arguably done more for wine tourism in Bordeaux than any other family. In addition to owning a lovely restaurant in the center of Bordeaux – and a boutique hotel and restaurant in St-Emilion – the de Bouards have opened a modern tasting room alongside one of Lalande de Pomerol's finest estates – La Fleur du Bouard. Friendly, multi-lingual staff conduct tutored tastings, with the opportunity to participate in your blending workshop. An incomparable way to get under the skin of this sorely undervalued appellation.
website: www.lafleurdebouard.com
Related Blog Posts: