What is Dijon Mustard, and how is it used?

What is the sacred trinity of the Burgundian culinary tradition? Many would argue that it is beef, red wine, and cheese – the red wines of Chambertin, Musigny, and Volnay are as highly prized as the legendary dish Boeuf Bourguignon, particularly if it is made using beef from the Charolais breed of cattle. So too are the cheeses of Epoisses and Chambertin, both strong, soft, and made from cow's milk, justly revered.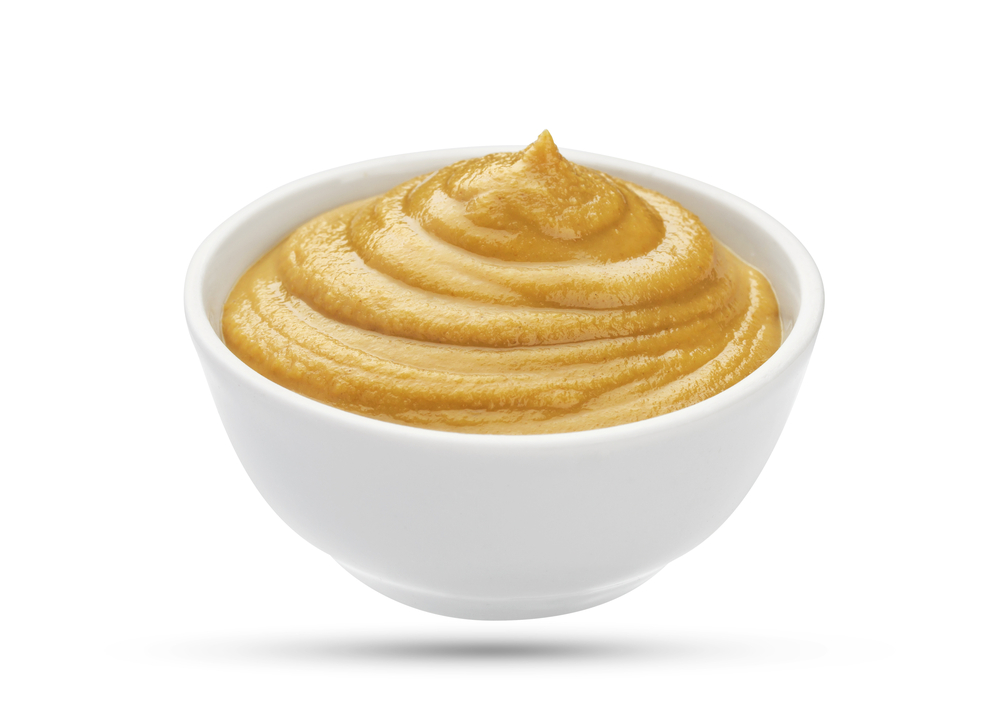 Yet there are other sacred gastronomic traditions in Burgundy that deserve just as much attention. Many of them seem to converge at Dijon, the beautiful capital of the former Duchy – a gorgeous town replete with cobbled streets, magical squares, and historic churches. On a luxury, Burgundy Wine Tour, locals will eagerly tell you about Dijon gingerbread or crème de cassis – made from tiny berries that grow in the Cote de Nuits and mixed with white wine to create that iconic drink. But first and foremost, Dijon is synonymous with mustard.
It is this relatively simple condiment that has arguably made the town famous worldwide in foodie circles. Dijon Mustard is much-loved for its ability both to liven up simple dishes and as an essential ingredient in gastronomic delights such as Beef Wellington, Chicken Alfredo, and Salmon en croûte. The creation of the modern-day version of Dijon Mustard can be credited to Jean Naigeon. However, the historical precursors to Dijon Mustard start with the Romans.
To produce mustard, you, of course, need mustard seeds – these come in several varieties, including black, brown, and yellow/white seeds. The plants that produce the seeds are known as Brassica Nigra (black mustard), B.juncea (brown mustard), and B.hirta (yellow mustard), respectively. They have been used for thousands of years as an essential spice in cooking around the world – the Romans brought mustard seeds to France following their conquest of Gaul. Originally used as a type of preservative to enhance the flavor of food past its prime, the Romans planted large volumes of mustard plants and soaked the seeds in vinegar before grinding them into a primitive paste. This practice did not die out as the Romans lost control of Europe in the 6th century AD; France became the center of mustard making in the late Middle Ages – Dijon was granted exclusive rights to produce mustard in the 1600s. Mustard was first popularized in the royal court of King Philip VI in the 14th century – 300 years later, 17th-century recipe books made frequent references to the 'mustard methodology,' which involved washing the seeds in cold water before crushing them with a pestle and mortar in a vinegar solution. Mustard, or at least a version of it, has been with us for a long time.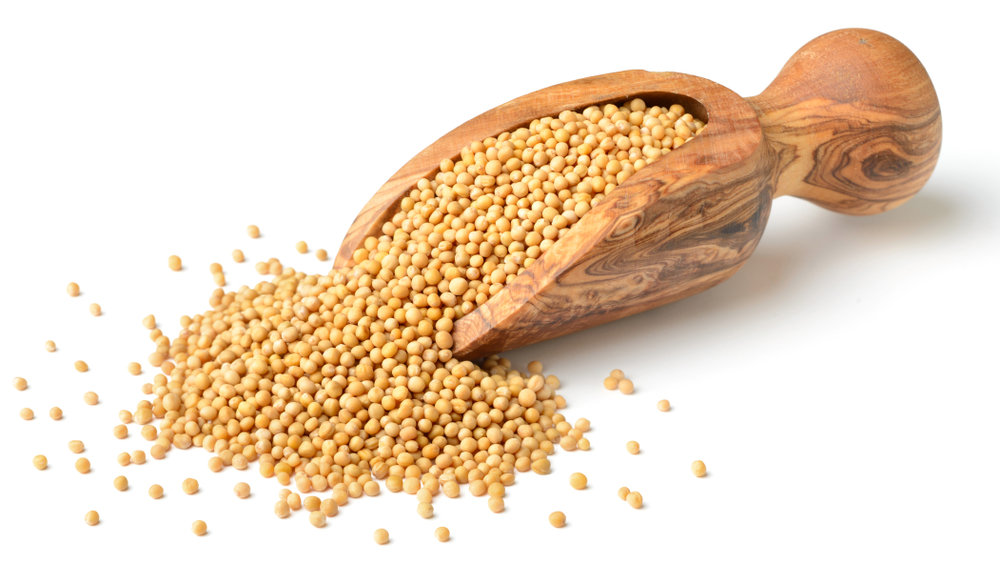 However, it is the aforementioned Jean Naigeon, who was responsible for pioneering Dijon Mustard's unique recipe. In the 19th century, Jean Naigeon of Dijon decided to change the formulae, although the change was relatively simple and uncontroversial at the time. He modified the standard recipe by replacing vinegar with Verjus or verjuice, which is made from unfermented must, instead of vinegar, which is made from fermented fruit. This transformed the flavor profile of Dijon Mustard, as Verjus is less acidic than vinegar, creating a smoother, finer taste.
Over time, the popularity of Dijon Mustard spread like wildfire throughout Europe. Entrepreneurs, keen to capitalize on this trend, founded firms that could mass-produce Dijon Mustard in factories – Moutardier (mustard maker) Maurice Grey joined forces with businessman August Poupon to found the Grey Poupon Mustard Company. The firm subsequently merged with Maille to create one of the most potent condiment companies ever seen. Maurice Grey was a pioneer in every sense of the word: he was responsible for the automation of mustard production, inventing a machine that could grind a large number of seeds in a small amount of time.
Today, the flavor and texture of authentic Dijon Mustard are unsurpassed. It is the pungency, the creaminess of texture, and balanced, spicy characteristic which puts it head and shoulders above the competition – unlike other generic mustards, Dijon Mustard is rarely too acidic or sharp. The production methods have scarcely changed in the 20th and 21st centuries: good mustard, put simply, is made from only the best seeds. They are harvested, soaked in water, and then the husk is removed. They are then ground into the desired level of coarseness – typically coarse, medium, or fine ground – and then mixed with Verjus before the final paste is composed. Some varieties contain whole fragments of seeds, but we prefer the classic, fine ground style. However, all varieties of Dijon Mustard lend themselves to a range of gastronomic endeavors, either playing a supporting role or as an integral part of the dish and overall flavor. The following are our favorite examples of dishes where Dijon Mustard plays an important role:
Recipes with Dijon Mustard
Chicken Stroganoff with Dijon Mustard (for 2)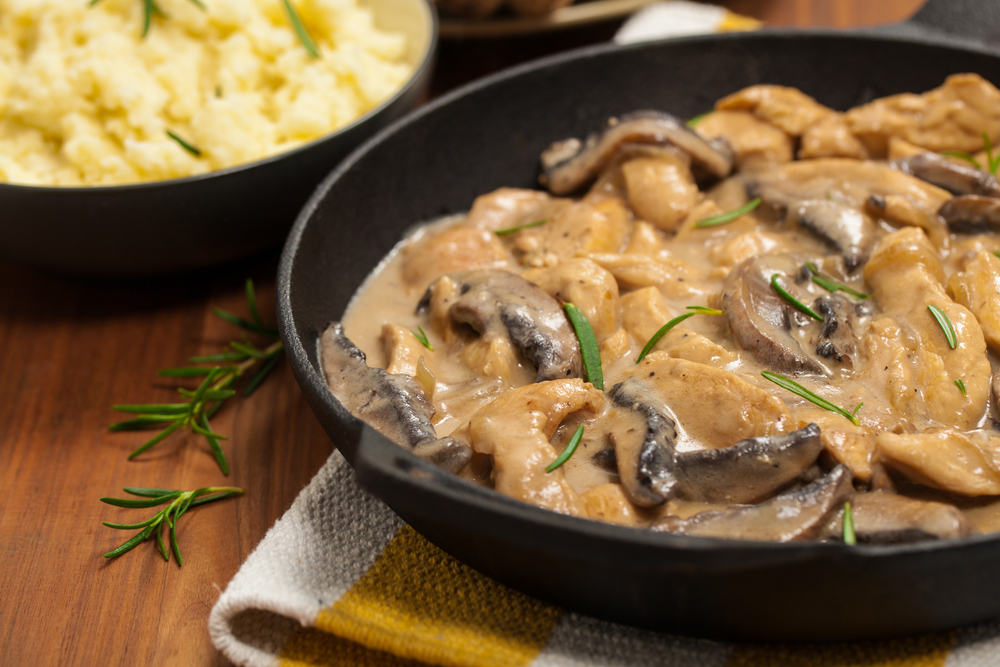 Gently sautèd chicken thighs, cooked in a rich white wine, crème fraiche, and Dijon Mustard sauce are a divine winter treat. The mustard cuts through the creamy richness, and all that remains is balance personified.
Ingredients:
4 chicken thighs,
150g pancetta,
1 onion (diced)
4 cloves garlic (diced),
1 tablespoon fresh parsley,
thyme and tarragon,
200g chestnut mushrooms,
1 cup creme fraiche,
200ml dry white wine
2 tablespoons of Dijon Mustard.
Method:
In a deep frying pan, gently sauté the heavily seasoned chicken thighs until a nice golden color develops on the skin and underside – transfer to a warmed plate and set aside.
In the same pan, gently sauté the diced onion, pancetta and garlic until they soften. Meanwhile, add the Dijon Mustard to the creme fraiche in a bowl and mix well. Return the chicken to the frying pan and mix the ingredients, before adding the chestnut mushrooms. Gently cook the mushrooms until the juices start to flow, then add the white wine and simmer on a low heat for 5 minutes. Add the crème fraiche and Dijon Mustard mixture to the pan, and the chopped herbs. Set on a very low heat and slowly cook the chicken in the cream mixture for about 30 minutes, until it has reduced. Serve with a green salad and rice.
Honey Dijon Garlic Chicken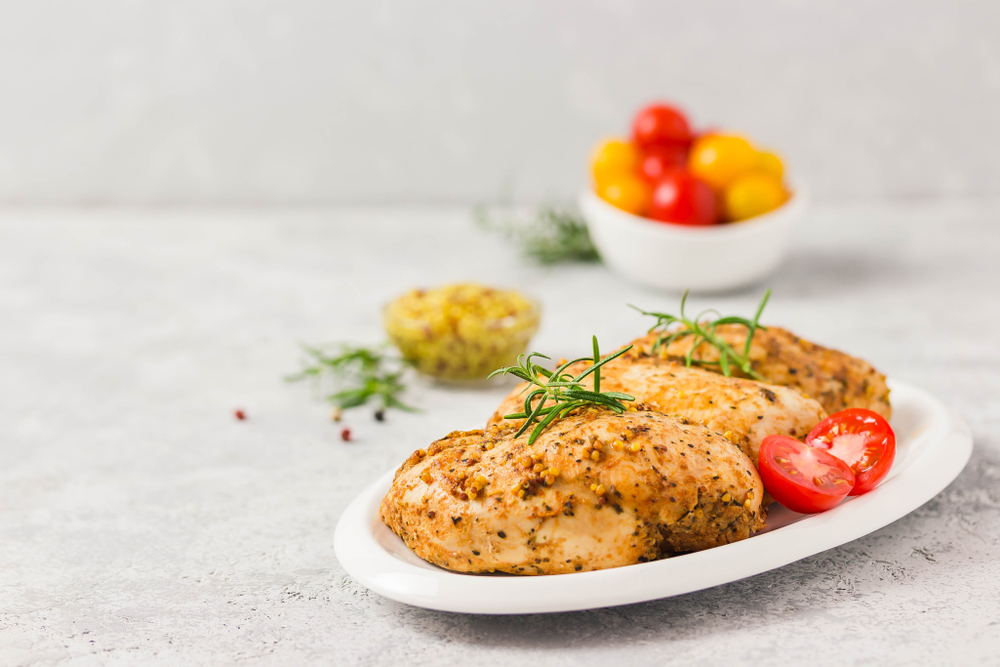 All you need is a skillet, some chicken thighs, and a few easy to obtain ingredients to make this wonderfully stress-free and yet sophisticated dish.
Ingredients:
4 chicken thighs
4 cloves of garlic (minced)
3 tablespoons honey
3 tablespoons Dijon Mustard
salt
pepper
water
Method:
Season the chicken thighs and gently fry in a skillet until a nice golden color develops. Discard the fatty oil from the chicken skin but save the juice from the chicken. Set aside on a hot plate.
In a saucepan, saute the garlic until softened and lightly browned, then add the honey, Dijon Mustard, a dash of water, and salt. Stir to combine well. Transfer the chicken back to the skillet and pour over the sauce. Gently cook for 5 minutes to reduce the liquid level. Remove from heat and serve immediately with new potatoes and a crisp Sauvignon Blanc.
Salmon en croûte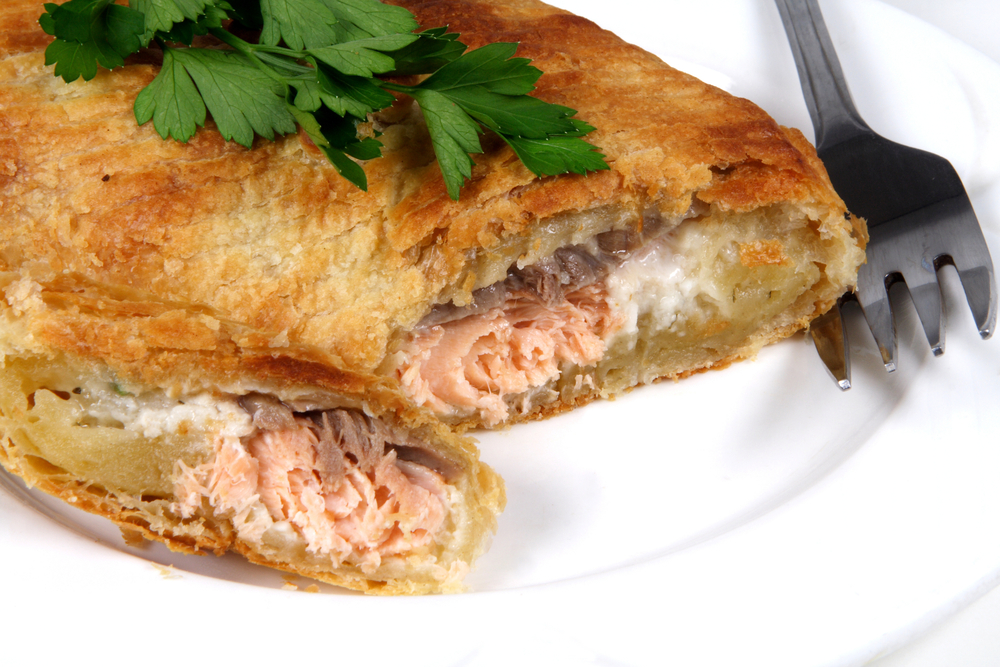 What could be better? Fresh salmon is coated in a Dijon Mustard, honey, and white wine vinegar sauce before being cooked in lovely puff pastry. Simple, sophisticated, delicious, and very easy to accomplish! Dijon Mustard once again proves it can cut the mustard in a variety of dishes.
Ingredients:
2 leeks
6 tablespoons Dijon Mustard
2 Tablespoons honey
1 Tablespoon white wine vinegar
50g fresh dill (chopped)
salt and black pepper
1 piece of ready-made puff pastry
3kg of salmon fillet
1 egg and dash of milk
Method:
First things first – preheat your oven to about 350f and line a baking tray with baking parchment to stop the pastry sticking to the tray. Then dice your leeks and place in a mixing bowl, along with the mustard, honey, vinegar, and chopped dill. Season well and set aside.
Roll out your pastry on a lightly floured surface and lay on the baking tray, ready for the salmon. Lay roughly half the fillet in the center of the pastry and smooth the mixture over the top. Cover the mixture with the other half of the fillet and fold the pastry over to cover the fish. Brush the pastry with some egg yolk and milk. Bake for about 40 minutes until the pastry is crispy and golden. Serve immediately – a glass of Meursault would do nicely.
You can find plenty of more recipes using Dijon Mustard here on  www.bbc.co.uk
Related Blog Posts: