Beautiful, dynamic, exciting, and buzzy, Lyon is France's third-largest city and home to some of the country's best restaurants and famous chefs. Straddling the great Saône and Rhône rivers, Lyon's power, and importance date back to Ancient Roman times (when it was called Lugdunum) and has maintained some spectacular testaments to this imperial past, such as the wonderful Ancient Theater of Fourvière and the Odeon. In Vieux Lyon (the old town), you are transported to medieval and Renaissance times, and somehow this large city manages to feel amazingly intimate and like a quaint village.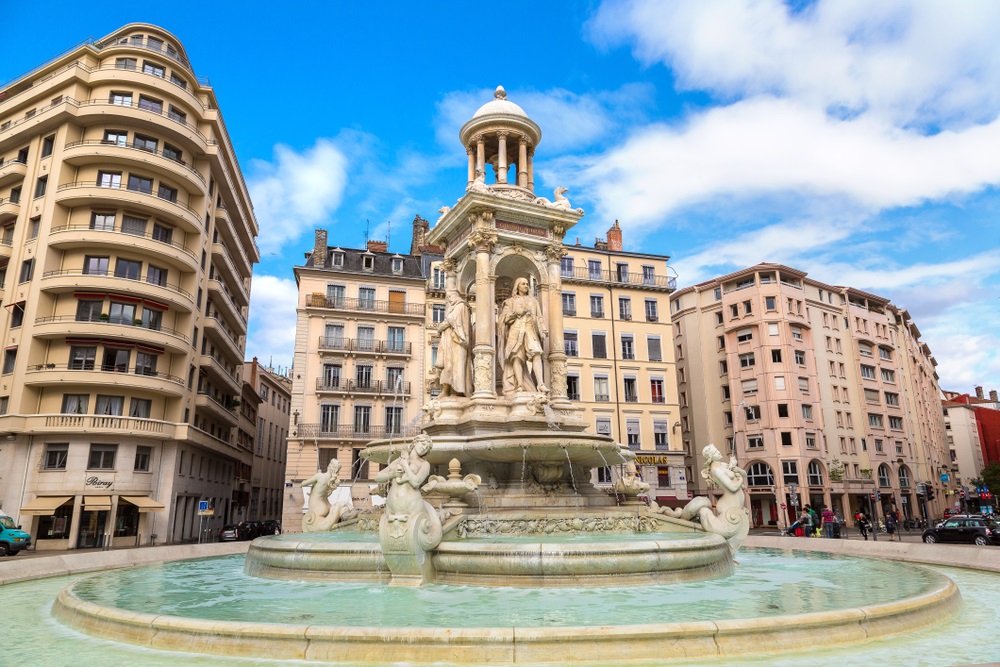 Lyon is world-famous for its fascinating traboules- secret, covered passageways and corridors (many with medieval, spiral, and geometric stairways) that wind their way through adjacent houses, palaces, and even entire, historic city blocks. Traboules are thought to have first been built in the 4th century after the Roman occupation, in Vieux Lyon and La Croix-Rousse- both located on hills and facing each other on either side of the river Saône. The inhabitants of these connected houses could transport water from the river up to their homes. As the population moved down from Fourvière hill closer to the river over the centuries, these passageways' continued to be constructed. It was in the 18th century, though, that the traboules were at their pinnacle of popularity. During that period, Lyon's primary industry was textiles and, very specifically, silk. The city's silk weavers (called "Canuts") used the traboules to transport their precious textiles and goods back and forth to the traders on the riverboats, protected from the weather and filth all the while.
During this time, they also transformed many of the houses to accommodate their workshops, and today the bohemian and artsy neighborhood of La Croix Rousse has some of the coolest unique high ceilinged houses in France. This quarter, along with cobblestoned Vieux Lyon, are today two of Lyon's most charming areas and full of hundreds of intriguing traboules, with many that are open to the public. Another anecdote about the traboules is that the French Resistance used the network to their advantage during world war 2, whose labyrinthine secrets only they knew!
You could spend a whole summer in Lyon and only scratch the surface as there are so many enticing places to explore, shops to visit, and restaurants to dine in! So we have made it easier for those of you visiting Lyon for a shorter stay. We are delighted to take you on an insider's tour of the best of Lyon, including some of Cellar Tours' signature gourmet experiences. Enjoy the read 🙂
---
THINGS TO DO IN LYON
Champagne Tasting in Lyon
When you arrive, you will be welcomed in an incredibly stylish and cozy, Haussmannian apartment for a professional and friendly champagne tasting. Chai Lombardi (owned by Côte des Bars Champagne House Lombardi) is one of Lyon's most beautiful venues for private champagne events, and this is a great way to kick off your time in Lyon. Nothing beats bubbly to create an atmosphere of celebration, especially in a friendly, homey, and chic setting.
French Wine Masterclass in Lyon
In the alluring Croix-Rousse quarter, with panoramic vistas of leafy Lyon below, you will be hosted by a super friendly and hugely knowledgeable American wine specialist for a French Wine Masterclass. The venue is her spectacular, high-ceiling loft apartment, set in a converted silk weavers factory dating to the early 1800s. The tastings are all private and customized, and they can be themed (such as French wine and cheese pairing, wine regions surrounding Lyon, wines of Northern or Southern France, etc.). Wine lovers, this will be a highlight of your time in Lyon!!
Contact us for more info

River Cruises in Lyon
Viewing Lyon's stunning architecture from the water as your private yacht meanders by is one of the coolest ways to see the city! It's a luxury and accordingly priced, but exceptional, memorable, and worth it. Our favorite yacht is Le Diabolico, whose private skipper can host up to 10 guests (it's also perfect for 1 or 2 couples). Sip champagne on the deck as you relax on the sun loungers in the late morning or early evening sunshine, and admire Lyon's riverside and hill-topped highlights.
If you prefer a less expensive, scheduled riverboat experience with dinner on board, Les Bateaux Lyonnais is a great option, too.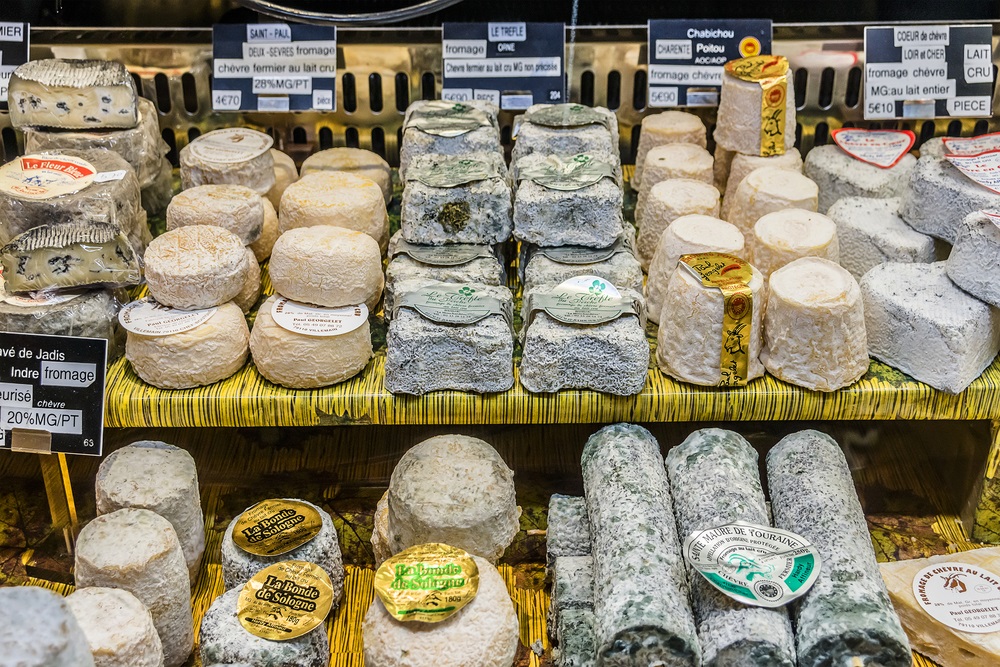 Private Gourmet Food Tours in Lyon
With your own private, charismatic guide (specialized in food and wine), you will pound the pavements of Unesco protected Vieux Lyon in search of the best local culinary flavors. The pedestrianized Saint-Jean neighborhood is a treasure trove of gourmet shops, wine bars, and Italian-style Renaissance architecture. You will taste and learn about the best cheeses of the area at a passionate cheesemonger's shop. You'll swirl and sip great wines with a wine bar owner and even visit a beer master. This four-hour tour works as lunch (or dinner) and includes cuisine, art, and architecture history along the way.
more info: Lyon Food and Wine Tour
Private Cooking Classes with Farmers Markets in Lyon
There is no better way to learn how to cook than first to do the food shopping with a chef, and our fave chef in Lyon is a dote! You will meet chef Thierry at a hopping, authentic, busy farmer's market right on the Saône river. He will take you to his preferred vendors to buy all of the ingredients for the cooking class, introducing you to the locals and enjoying some tastings as you shop. Then you'll enjoy the short walk together to his charming cooking school right in the heart of the old quarter. You will chop, sip, taste, bake and cook like a professional chef, and then sit down to enjoy the fruit of your labors. This is a "must" for foodies visiting Lyon!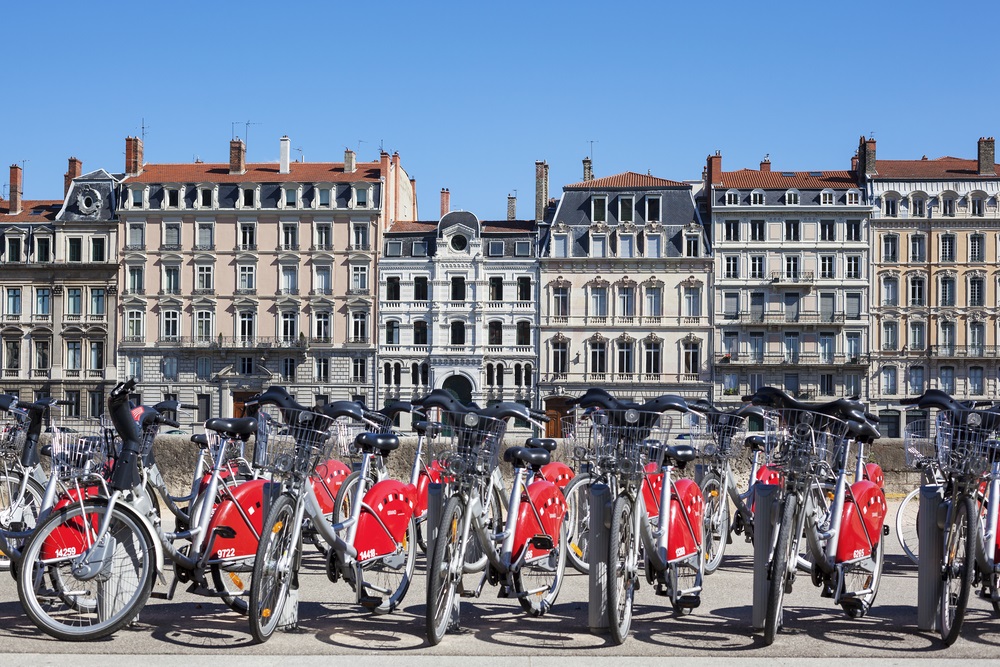 Cycling Tour of Lyon with Guide
Lyon's food is amazing, and you can't visit the city without visiting the famous Bouchons, not to mention the tantalizing food markets. A fun way to mitigate all the indulgence- and believe us, you will, and you should indulge- is with a cycling tour. Your guide will meet you at your hotel, with helmets, and you will set off on a glorious cycle along the exquisitely renovated quays on the river. The cycle can be as challenging or as easy as you prefer and based on your fitness level and interest. We recommend a morning cycle to get your appetite revved up for more indulging! After a three-hour tour of some of Lyon's most beautiful areas, with your friendly guide pointing out fun facts and anecdotes as you go, you can hand back the helmets and carry on with your day. Or indeed, book a second activity like a wine tasting lunch or cooking class.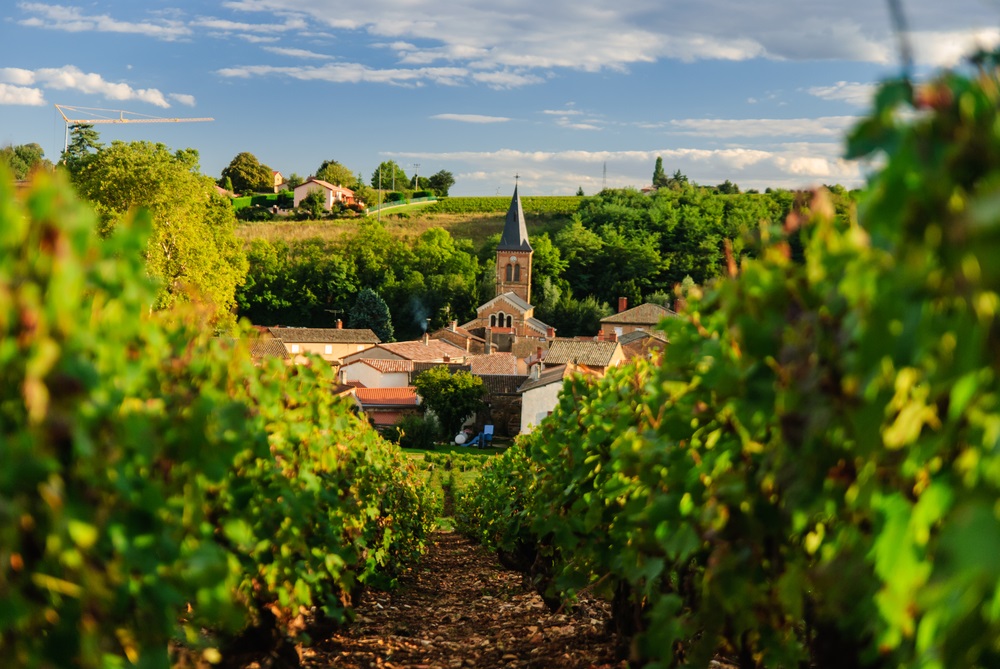 Visit Wine Country
Beaujolais Wine Tour
Dreamy Beaujolais is an utterly enchanting wine destination, possibly one of the loveliest in the country. Called the "Tuscany" of France, you'll love the golden hill topped hamlets, the scenic valleys crisscrossed with vineyards, and the quaint country churches. A terrific one-day wine excursion to this idyllic area located a mere 45 minutes north of Lyon could include picturesque wine estates making aromatic and romantic wines like Château des Jacques (owned by Louis Jadot) and Château de Juliénas (complete with fairy tale turrets and historic cellars). We would also love to show you some of the most emblematic and beautiful villages like Anse and Oingt.
More info: Beaujolais wine tour
Northern Rhone Valley
Another fine wine day excursion from Lyon in easy reach is the Northern Rhône. Mythical properties like Jaboulet and Chapoutier are a mere hour and 15-minute drive south of Lyon and well worth the trip for wine collectors. Delicious Syrah-based wines like Paul Jaboulet's Hermitage La Chapelle and Maison Michel Chapoutier's Ermitage, Les Greffieux are some of France's most prestigious wines. You'll also be able to taste great wines from appellations like Condrieu, Saint-Joseph, Cornas, and Saint Péray. Highly recommended for serious wine enthusiasts.
More info: Rhone Wine Tour
Southern Burgundy
White wine lovers are also in luck as the region of Mâcon is under a one-hour driver, north of Lyon. The Mâconnais white wines are Chardonnay (sometimes lightly oaked) based and characterized by their elegance and minerality. Pouilly Fuissé comes from this area, one of France's great white wines. Top estates include Chateau de Vinzelles, Domaine de la Croix Senaillet, and Cave Talmard. Côte Chalonnaise is another worthwhile wine region to visit, home to the graceful Cluny abbey and premium wineries like Château de Chamirey (who make top-tier whites and reds, in the Mercurey appellation).
More info: Burgundy wine tour
Best Places for Picnics in Lyon
Lyon is blessed with many splendid parks and gardens, offering countless picnic opportunities. Our favorite spot to spread out a cozy blanket on the grass and relax with a wine picnic would definitely be the grande dame of all the parks- Parc de la Tête d' Or ("the Golden Head"). This extraordinary park was inaugurated in the 1850s and is enormous- almost 300 acres. It features a lake (where you can go for a pedal boat ride and enjoy the swans), manicured English gardens, an extraordinary botanical garden, a dedicated rose garden, and even a place to race go-karts. This is THE PLACE to set up a romantic picnic, without a doubt.
Another fantastic spot is the Parc de la Cerisaie, a smaller scale park in the Croix Rousse neighborhood named after the historic cherry orchard. It features mature oak trees, a whimsical villa, an actual working vineyard (making a wine called Clos des Canuts), and an art sculpture trail. We love to plop down a picnic basket in the grassy area under the villa.
And finally, one last tip for a great spot to picnic- Parc des Hauteurs. Located on Fourvière hill, under the Basilique de Fourvière, it feels like a secret garden. It is a delightful grassy spot to find a cozy corner to enjoy your champagne on your checkered quilt.
Romantic Things to Do in Lyon
Apart from romantic picnics, we have some more fun ideas for couples to enjoy in lovely Lyon:
Watch the sunset where locals in the know go- on top of the Opera House! Les Muses de l'Opéra wine bar has the best views in town and is the ideal spot to sip an "apéro" as the city lights start to flicker on and the glorious neighborhood is illuminated.
Soak up Lyon's best panoramic views at Le Jardin des Curiosités (the garden of curiosities). It is also called Jardin de Montréal, as the park was designed, built, and given to Lyon's city by Montreal, Canada, to celebrate their twin city status. Located near the esplanade de Fourvière, this leafy vista point shows you the entire city in all its glory. Great spot to find a park bench in the early morning and watch the sunrise over the river.
Stroll through the demure cloister and gardens at the Museum of Fine Arts, set in a converted Benedictine convent (an ancient abbey dating back to the 7th century). Under the dreamy linden and birch trees, admire the bronze sculptures and elegant porticoes and breathe in the sense of peace. This gem is an oasis in bustling Lyon- very inspirational and very romantic!
Architecture and Culture in Lyon
Lyon was a significant settlement in the Roman Empire and is home to not just one but two Ancient theatres. The most impressive is also the oldest, thought to date back to approximately 15 BC. Located on the slope of Fourvière hill, the Ancient Theater of Fourvière is still in excellent condition! There were seats for 10,000 spectators in its heyday, and this imposing theater is the oldest in Roman Gaul. Alongside the "old" theater" is the "newer," smaller Odeon Theater, thought to have been built under Hadrian in 2 AD. Both theaters were abandoned and used as quarries in late Antiquity; however, they were partially restored in the early 20th century. History buffs, you must not miss this!
The famous Lumière brothers- Auguste Marie Louis Nicolas Lumière and Louis Jean Lumière- are credited with inventing the silver screen. Their cutting edge and innovative "Cinématographe" (a camera and projector) gave birth to the movies. This was way back in 1895, and fun fact: they were from Lyon 🙂 Today, film lovers can visit the Lumière Museum, right in their art deco, family Chateau where they invented their genius "Cinematograph." A Highly recommended great museum and we love it!
---
BEST SHOPS IN LYON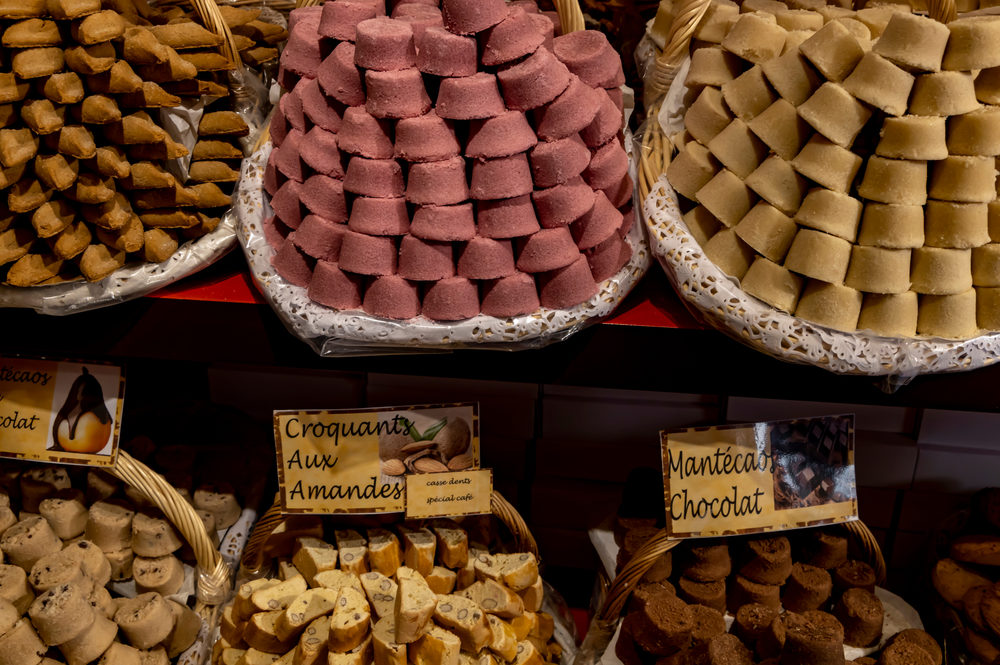 Gourmet Food & Wine
 Thevenon: Aimed at professional chefs but also open to the general public, Thevenon is an institution. They have everything you need to kit out a restaurant kitchen, never mind an enthusiastic home chef's kitchen. Pick up slick "coutellerie" (knives) from the collections of Pierre à affuter, Aiguiseurs, Fusils, Trousses, and Malette. Patisserie chefs will love the products they have from Debuyer, Mallard, Lacor, and Valrhona.
website: www.cuisineetpassion.com
Alice Délice is the most charming little dessert shop. They sell every ingredient and every tool you could imagine to create fantastic French sweet and savory baked goods and desserts; a "must" for sweet tooths and baking enthusiasts. There are gadgets galore here.
website: www.alicedelice.com
In Cuisine is a culinary bookshop cum café which they coin as "a culinary living space." They offer regular cooking workshops, foodie book signings, and even food-themed painting courses. Quirky, fun place! Pick up great French cookbooks In English, too.
website: www.incuisine.fr
Épicerie Madame is an excellent gourmet shop to find gifts. Everything is in tins, bottles, or pretty ceramic jars; get your artisan moutarde, black truffles, French gin, Nougat Blanc, homemade apricot confiture, and whole spices here. This is a gourmet Aladdin's Cave!
website: www.epiceriemadame.fr
When you see the tantalizing goodies on offer at Abel L' Épicerie, you will wonder yet again how the French can maintain their famously good figures. The French Paradox, indeed. Everything, but we mean everything, looks utterly delicious. Find an unbelievably wide selection of freshly made terrines, gourmet charcuterie, sauces, patés, wines so much deliciousness in one place! The same owners also have a fabulous Bouchon (the oldest in Lyon) and picture-postcard Bistro.
website: www.maisonabel.fr
The Best Food Markets in Lyon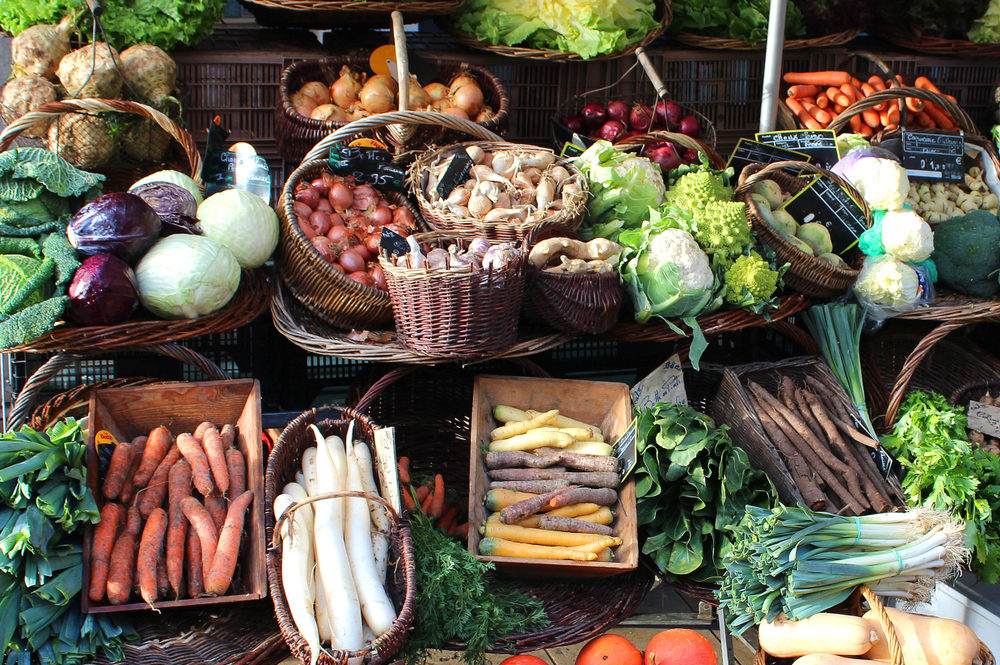 France is world-famous for its spectacular food markets, and Lyon is no exception, with some of the best gourmet markets in Europe. The most famous of them is the mythical Halles de Lyon Paul Bocuse, an indoor market founded in 1859 as the Place des Cordeliers. Over the years, the market expanded and improved to unprecedented levels of quality and excellence. In 2004, the market was renamed after the "Pope of French Gastronomy," Paul Bocuse. Today the market houses 56 traders, including fishmongers, cheesemongers, market gardeners, butchers, bakers, chocolate makers, pastry chefs, delicatessens, wine merchants, and restaurateurs. This is a food Mecca, period.
website: www.halles-de-lyon-paulbocuse.com
Marché Saint-Antoine
Marché Saint-Antoine is a terrific outdoor market located on the Quai Saint Antoine, alongside the river Saone. This "Quai" named after the hospital founded here in 1245 by the Antonines (an order dedicated to St Anthony), and a market has traditionally been held here for centuries. It stretches along the river and has excellent views of Vieux-Lyon. Pick up fresh flowers, colorful fruit and veg, pastries, artisan cheese, charcuterie, wine, deli cuts, and much more. Locals adore this market for the larger than life characters who trade here. Half of the experience is the chat!
website: quaisdesdelices.com
La Croix-Rousse
La Croix-Rousse market is another treasure and one of the busiest farmer's markets in Lyon. Located on the Boulevard de la Croix Rousse in Unesco heritage Lyon's heart, there are over 100 traders here, and there is precious little you won't find here. The range of fruits, veggies, and flowers is such a pleasure to see, a colorful kaleidoscope and always artfully presented.
website: www.lyon-france.com
Marché Augagneur
Marché Augagneur is a much smaller market, a bit less "flash/fancy" and more authentic. Get the freshest produce from the farmers (most of it organic) at the best price here, and enjoy the views across the river of the majestic Grand Hôtel-Dieu. Food trucks tend to come here as well, and it has a real neighborhood vibe.
website: en.lyon-france.com
French Lifestyle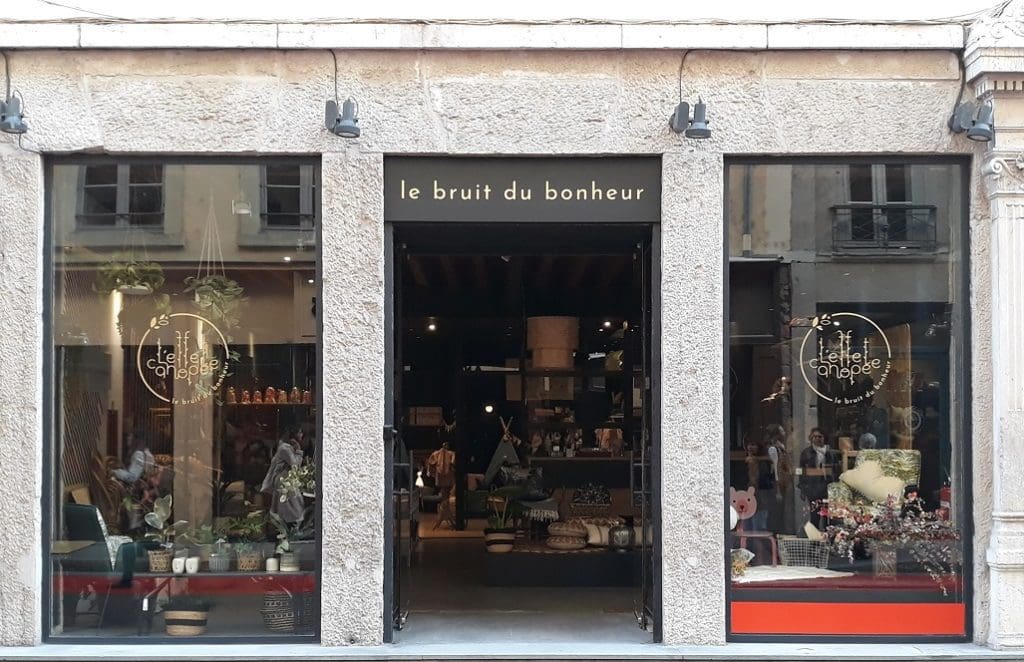 L'effet canopée is the ultimate art de vivre shop. You'll find delicate teapots, home décor, garden décor, stylish accessories, and a veritable menagerie of gift ideas. Gifts for yourself, more likely!
Respiro is a breezy, Mediterranean lifestyle shop owned by interior decorators and architects with beautiful, hand-selected ceramics, textiles, jewelry, kitchenware, even stationary! The products are all high quality, artisan, and of course- Mediterranean!
Books are to the French as important as eating and breathing, and most certainly a fundamental part of the "French Lifestyle." France is a nation of thinkers, and every French city and town has truly excellent, independent, and often eccentric bookshops. Two of Lyon's favorites are Librairie Passages and Le Bal des Ardents (whose doorway is straight out of Harry Potter)!
Finally, in honor of the fact that Lyon is the birthplace of modern cinema, it is no wonder that one of Lyon's coolest shops is a Movie Poster shop! LouLou has been selling contemporary and vintage movie posters, TV series and old ads, photos, and vintage film postcards, for the last 40 years- right in the heart of Vieux Lyon. Get your Hitchcock, Bond, and Jean-Luc Godard posters here!
---
WHERE TO STAY IN LYON
Top 5 * Hotels in Lyon
Hotel Dieu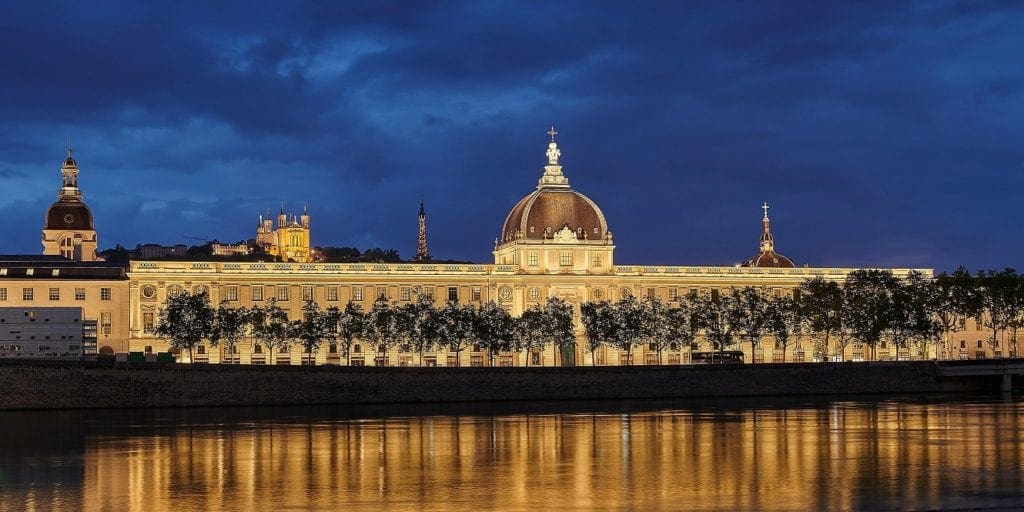 One of the most recent, exciting openings is the Intercontinental in the emblematic Hotel Dieu. The listed building, mainly dating back to the 1700s, is one of Lyon's loveliest monuments. Glamor is the word here, and this is definitively THE "Grand Hotel" of Lyon, and where royalty and celebrities stay. The riverfront setting, historic and dramatic architecture, and elegant bar (with an air of Casablanca) are highlights for us. The bedrooms are "international style" in decór with neutral colors and design, and it is definitively worth getting a room on the upper end.
website: www.ihg.com
Villa Maïa
Villa Maïa is a complete contrast to the Intercontinental, and wonderful in a different way. Located in a much quieter, discreet location on top of Fourvière hill, this 5 star is contemporary and designer, conceived and decorated by Jean-Michel Wilmotte, Jacques Grange, and Louis Benech. The views of Lyon below are breathtaking, and the hotel's design is so comfortable and luxurious with the best textiles and materials. There is a real hidden gem feel to this hotel, with a peaceful atmosphere (there is even an indoor pool & spa, inspired by Roman baths and a reference to the nearby Ancient Roman theatre). Another highlight is it is across from the famous Tetedoie restaurant.
website: www.villa-maia.com
Boscolo Lyon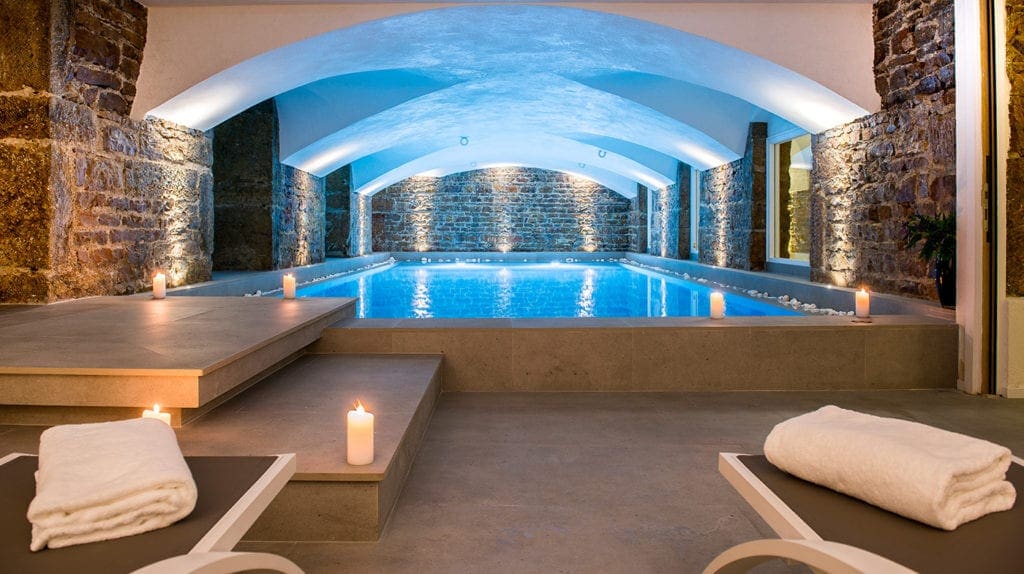 Boscolo Lyon, another relatively recent opening (2016), is a member of the Italian luxury brand Boscolo Hotels, and their Lyon hotel is solely owned by Angelo Boscolo. The ambiance is indeed Italian, chic, and impeccable. It's gorgeous! There are fresh flowers everywhere, marble statues, and flawless decoration with silver, gray and white color scheme. The hotel is set inside a 19th-century palace on the Rhône riverbank in the Presqu'île, and you are steps from great shops, restaurants, and attractions here. The facilities include a romantic, indoor swimming pool (designed like a Roman bath); a cocktail bar (where the Aperol Spritz is de rigueur); and a top-class, verrrrry sexy Italian restaurant fitted out in Amazon blue velvet.
website: boscolocollection.com
La Cour des Loges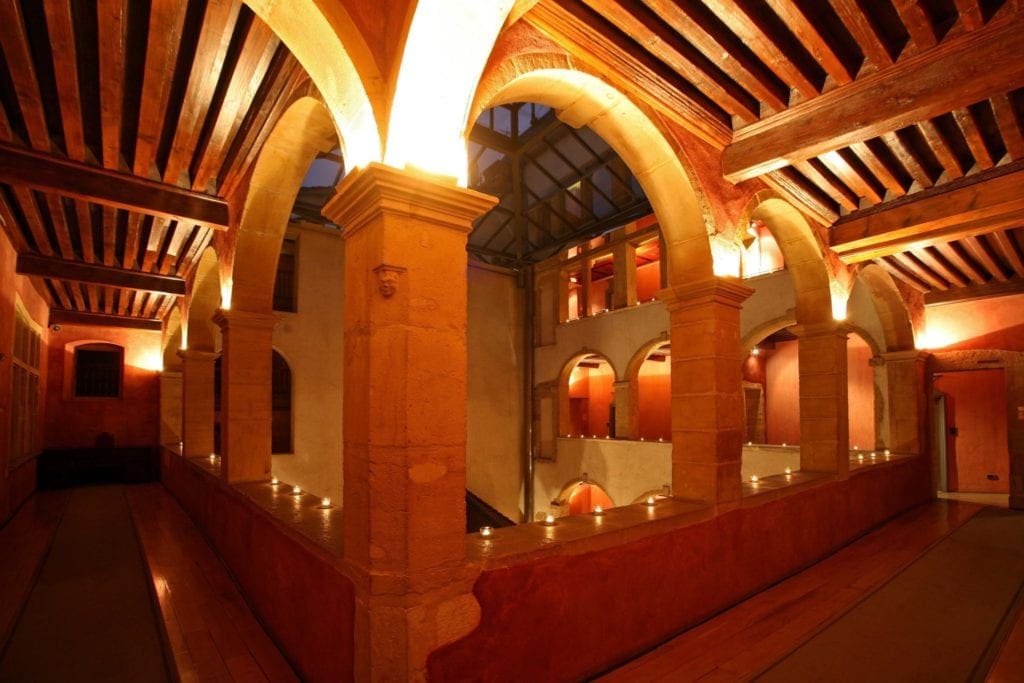 Our longtime favorite hotel in Lyon for honeymooners and romantics is La Cour des Loges, a Renaissance palace located on a pedestrianized cobblestoned street right in the middle of Unesco heritage Vieux Lyon. The atmosphere and decoration are "old world meets movie set" with richly colored fabrics and tapestries, dark wood, wine-colored walls, Italian style loggias, and cozy candlelit corners throughout the complex. There is a "Pure Altitude" spa onsite (focusing on mountain medicinal plants and herbs. inspired by the spa's flagship Spa at Les Fermes de Marie in Megève). You can book day spa packages even if you don't stay here. Les Loges is their exquisite Michelin starred restaurant, set in a Florentine stone courtyard. This property has recently been incorporated into the Radisson group.
website: www.courdesloges.com
Villa Florentine
The hill topped Villa Florentine is a member of Relais & Chateaux, and marvelously set in a converted 17th-century convent. It features a unique outdoor (heated) pool with a jacuzzi overlooking the majestic Saint-Jean Cathedral. They have recently renovated their dining room at Les Terrasses de Lyon, and it is super! The views and cuisine are exquisite. We love this hotel for its location, pool, and restaurant, do note that many of the rooms require a revamp.
website: www.relaischateaux.com
4* Hotels in Lyon
Hôtel Carlton Lyon MGallery
The best "all-rounder" 4 star in Lyon, in our opinion, is the Hôtel Carlton Lyon MGallery by Sofitel. It's cozy, central, and the staff are welcoming. The Belle Époque hotel houses 80 tastefully decorated rooms (decorated in reds, maroons, gold, and cream) and features a great cocktail bar. Their list of champagne cocktails and wines is impressive! Breakfast is excellent, and other services include massages and spa treatments. This classic hotel will appeal to all, is good value within its category, and very popular.
website: www.hotel-carlton-lyon.com
Fourvière Hotel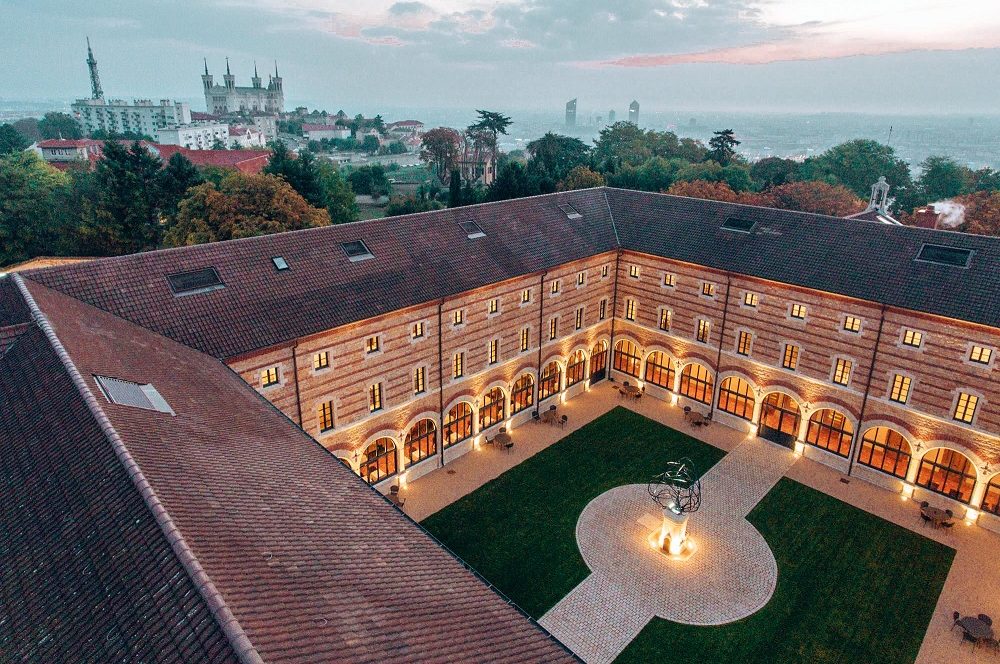 Fourvière Hotel is a sensational 4-star option, although it is a "love it or hate it" hotel, design-wise. The décor is unapologetically minimalist, while the hotel itself is a historic, converted convent. Located near the Roman amphitheater, many of Lyon's best-loved monuments are in easy reach. We love their "bistronomic" restaurant, overlooking the cloister and gardens. The rooms would delight those who appreciate Japanese and Nordic design, and the beds are very comfy.
website: www.fourviere-hotel.com
Hôtel Globe et Cecil
Hôtel Globe et Cecil is a good value 4-star option, particularly popular with business travelers and only a few steps from the Place Bellecour. It is an excellent option if you want to be right in the center of buzzing Lyon, don't want to spend all your budget on the accommodation, and is a clean, safe, comfortable option close to everything.
website: globeetcecilhotel.com
Self Catering
Tête d'Or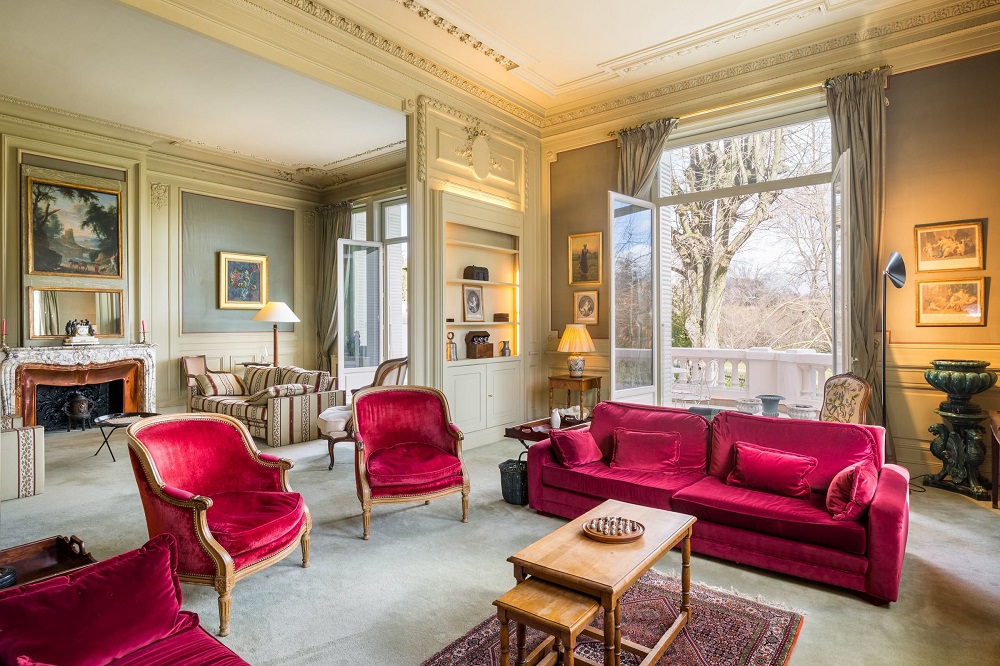 If you plan to stay for a few nights and are traveling as a family or small group of friends (up to 6 people), staying in an apartment is a much more intimate and private experience than staying in a hotel. Plus, it means you can enjoy food shopping in Lyon's markets, bakeries, patisseries, épiceries, and breakfast in/dine-in, etc. There are hundreds of Lyon apartment options but none as exceptional in our opinion as the Tête d'Or. This historic, luxury French chartreuse oozes charm- it's to die for! There is buckets of space, period furniture, and green views over the Tête d'Or park. The apartment is spread over two stories and has two grand salons, three elegant bedrooms, three bathrooms, a large terrace, and a private courtyard. Crack open some delicious wine and indulge in some gooey French cheese and baguettes at sunset on your private balcony- bliss!
website: www.the-only-place.com
---
WHERE TO DINE IN LYON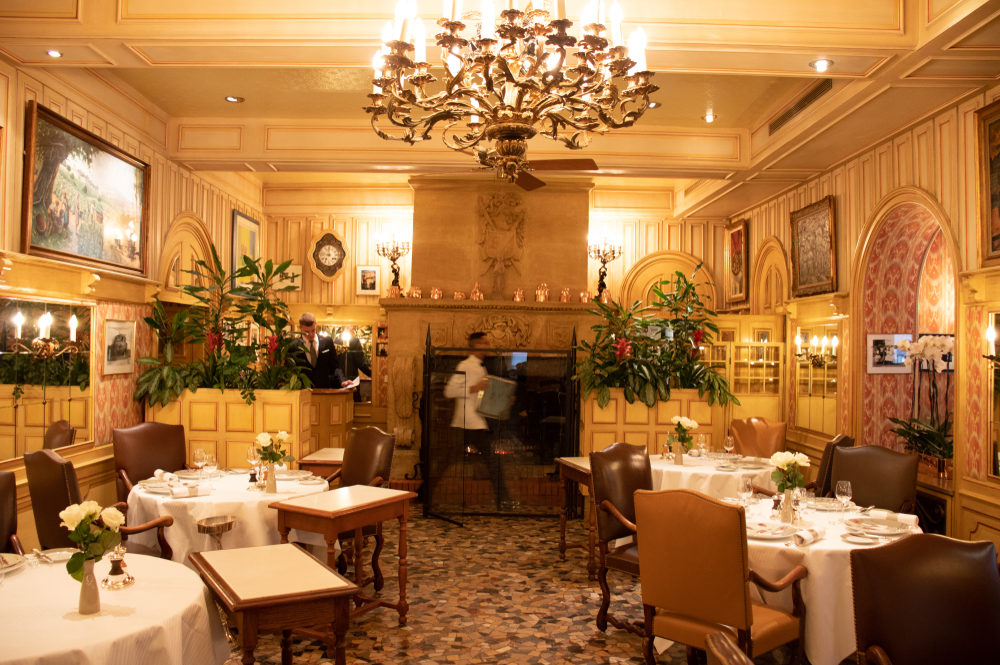 Michelin Starred Restaurants in Lyon
Lyon is known as France's gastronomic capital, and needless to say is home to some of the best Michelin starred restaurants in the world within a kaleidoscope of different styles, ambiance, and decoration. Here is a short selection of some of our faves and you can read more on Michelin eateries in Lyon. Read more on The best of Lyon's Michelin-starred restaurants.
Bocuse's L'Auberge du Pont de Collonges (2**)
The one and only! This restaurant must be on your bucket list of "once in a lifetime" food experiences. Not to be missed.
website: bocuse.fr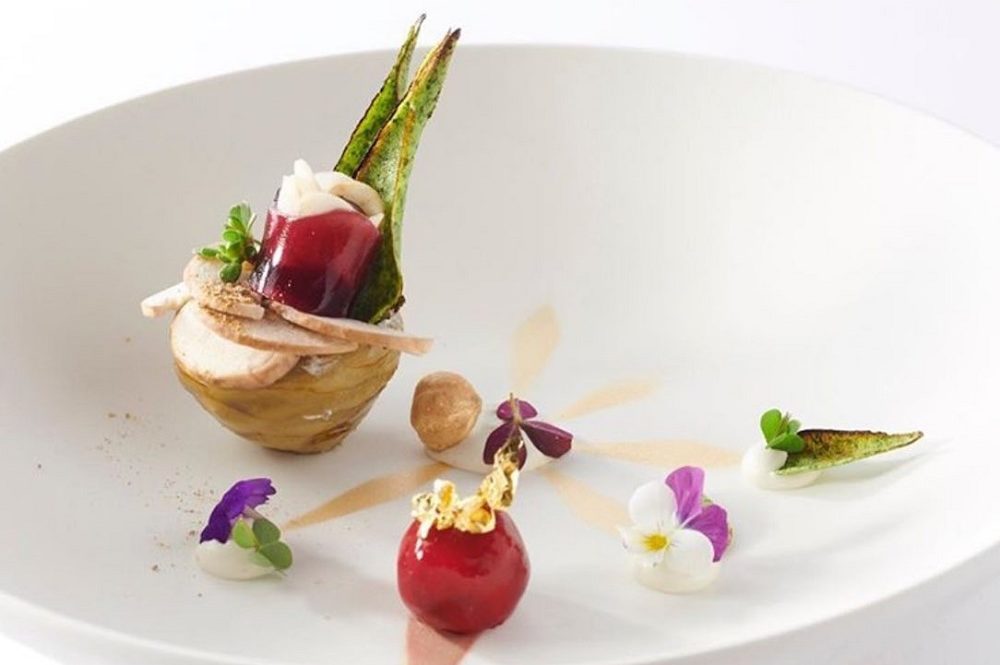 La Mère Brazier (2**)
An institution founded by legendary female chef Eugénie Brazier credited with "inventing" Lyonnaise cuisine. The tradition continues with incredibly talented cheffy chef Mathieu Vianney, stellar!
Website: lamerebrazier.fr
Prairial (1*)
Contrasting with Lyon's more old school classic restaurants, this newish gem feels like a fresh spring breeze with its décor of an indoor wall garden and citrus color scheme. Its healthy, innovative cuisine is focused on fresh herbs, veggies, river and lake fish, and high welfare meat.
website: www.prairial-restaurant.fr
Bouchons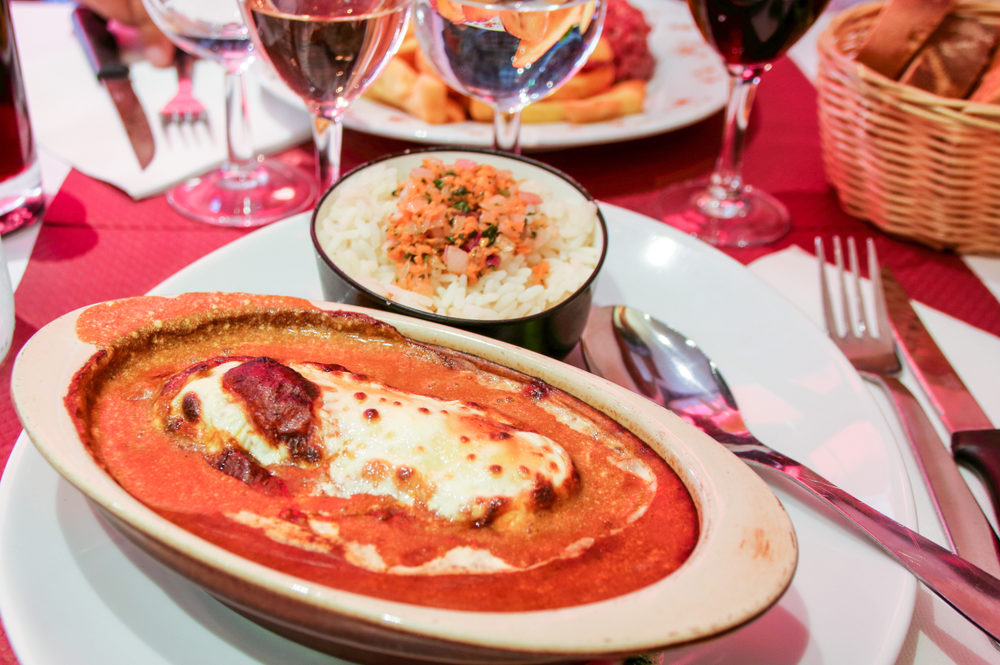 The famous "bouchons" are historical, traditional restaurants in Lyon where copious amounts of delicious, hearty, comfort cuisine are served on red and white checkered tablecloths in cozy dining rooms by larger than life owners. Bouchons can get very busy and are boisterous and noisy- you will literally be rubbing shoulders with your table neighbors! Dining at a Bouchon is always a warm and friendly experience and a highlight of any visit to Lyon. Here is a shortlist of some of our favorite ones:
Le Bouchon des Filles
Isabelle and Laura (Les Filles, "the girls") follow the tradition of Lyon's famous female chefs (les meres lyonnaises) and offer traditional Bouchon fare, lightened up with an emphasis on authenticity but with fewer calories. Tremendously good, and tremendously good value.
website: www.lebouchondesfilles.com
Le Musée
What a memorable, joyous evening you will have here! This is nearly like an interactive night at the theatre as you will be shoulder-to-shoulder with guests at the next table, and the manager will round up all of the diners after a convivial supper to visit the nearby traboule to hear all about the local history. Formidable!
website: guide.michelin.com
Daniel & Denise
The owners have a few different locations, and our favorite one is the oldest one near Les Halles- Daniel & Denise Créqui. Founded in 1968, Joseph and Françoise Viola took over this veritable Bouchon icon in 2004. The restaurant has gone from strength to strength! We recommend you try the Pâté en croûte with duck foie gras, homemade pike quenelle à la Lyonnaise, and Saint Marcellin cheese from "La Mère Richard'." Sublime.
website: danieletdenise.fr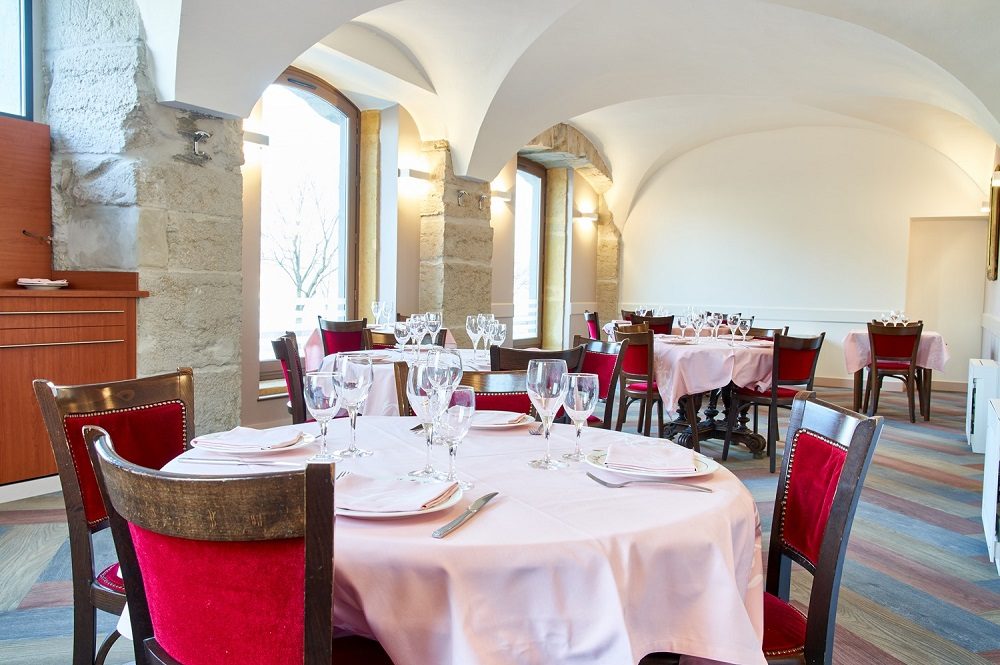 La Mère Léa
Come hungry and leave with a happy, happy tummy! This well-loved establishment has been offering solid, traditional cooking since 1943 in a demure dining room with huge windows and a "trapped in time" vibe. Here you would be well advised to order the saucisson pistaché chaud, sauce au Mâcon-Fuissé (pistachio studded sausages cooked in white wine sauce), the suprême de poulet fermier au vinaigre vieux, parfum d'estragon (Chicken supreme with aged, tarragon scented vinegar) and any cheese they recommend!
website: lamerelea.com
More Cellar Tours Restaurant Faves in Lyon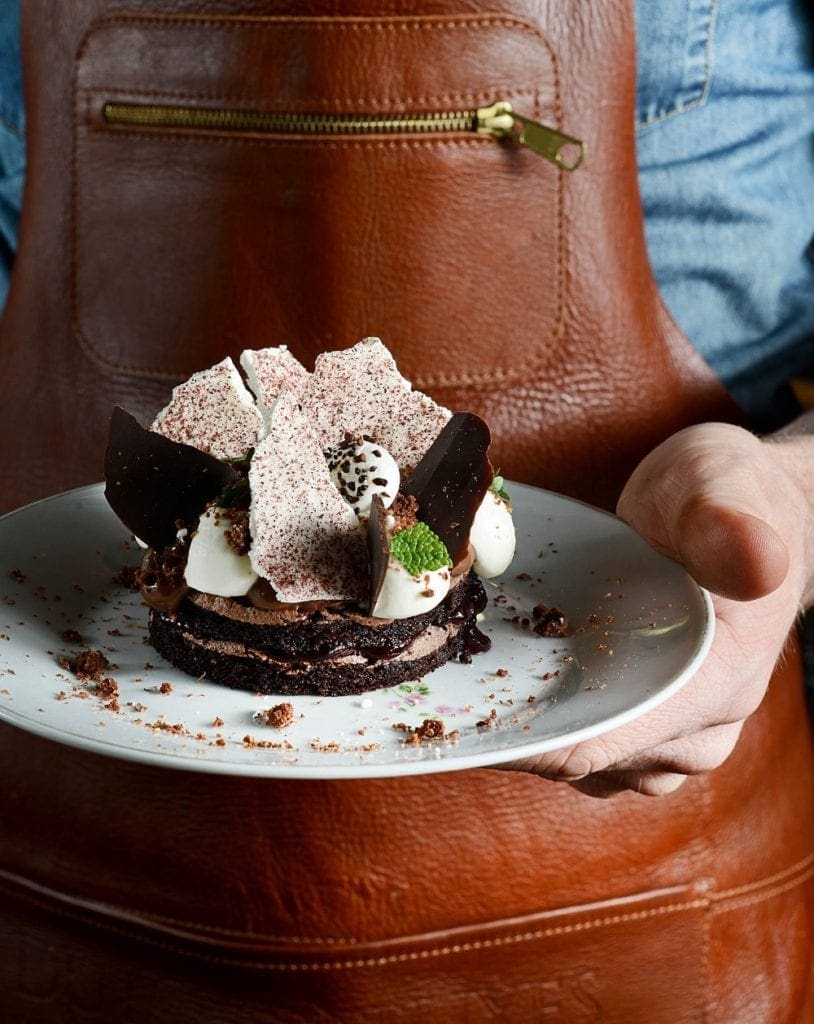 Monsieur P
This might possibly be our favorite eatery in Lyon. Located in the glorious, leafy, Place des Célestins, crowned by the grandiose Théâtre des Célestins, this restaurant is truly one of Lyon's gems. Chef Florent Poulard is known for his innovative creations, with a focus on seasonal vegetables. Great atmosphere, food, and service.
website: www.monsieurp.fr
Le Canut & les Gones
Another favorite, located in the Croix-Rousse plateau. The decoration is "bistro-brocante," and the creative cooking is terrific. The culinary focus is on fresh market cuisine and Japanese fusion. Yum and yum!
website: lecanutetlesgones.com
La Table de Saint Just

This is a tiny, cozy, buzzy spot that we adore. The ambiance is very relaxed with exposed timber beams, black and white checkered tiles, red bistro tables, the menus chalked out on blackboards, and a steel-blue, sexy backdrop. The cuisine and vibe are "bistronomic," and the service is warm. Highly recommended.
website: restaurant-latablesaintjust.com
La Bijouterie
At the trendy La Bijouterie, handsome tattooed chefs will hand serve you their Asian inspired tasting menu. The food is delicious and always surprising, and there is a feeling of playfulness and fun here.
website: www.labijouterierestaurant.fr
Food Traboule
It is a gourmet food court in a stunning setting, in the heart of the prettiest historic Unesco heritage Vieux Lyon district. Located in the famous Tour Rose (Pink Tower) with a magnificent glass ceiling, it's run by 12 "up and coming" chefs from Les Apothicaires, Substrat, Le Potager des Halles… Lyon's "enfants chéris." Such a cool place, love it!
website: foodtraboule.com
Cafe Placid
This is a fabulous lunch spot offering colorful, sophisticated Vietnamese fusion cuisine, natural wines, and top-notch coffee (they roast the coffee themselves). The décor is pretty with stone walls, dried flowers, and a light and airy color scheme. Excellent.
website: www.facebook.com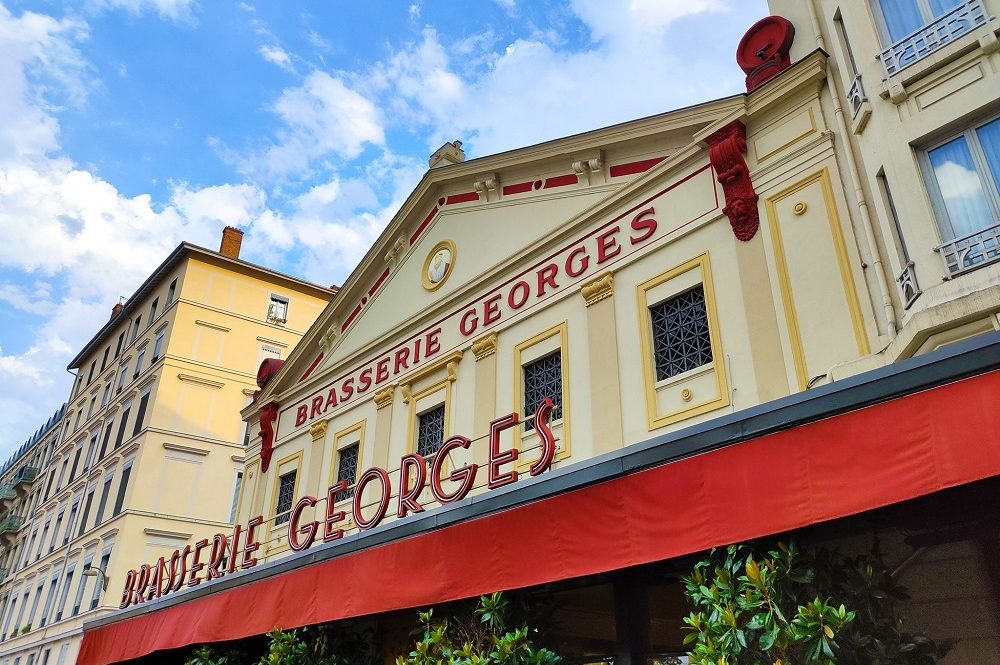 Brasserie Georges
For the full Brasserie experience, we recommend Brasserie Georges. Breathe in the history; this much-loved institution has been serving choucroutes(Alsatian dish) and home-brewed beer since 1836! We love the art nouveau architecture, the potted palm trees, the mirrored walls, the cozy leather booths, the sense of theatre and presentation, and above all, the comforting, classic French cooking. The vibe is very Agatha Christie!
website: www.brasseriegeorges.com
Bistrot Guard
Finally, as one last quintessential Lyon experience, order a tantalizingly fresh seafood platter at the friendly Bistrot Guard. Indulge in fresh oysters, seafood, shellfish, fisherman stews, and more at this neat spot. They have been serving seafood-loving lyonnaise since 1903!
website: www.bistrotjutard.com
You are going to LOVE Lyon, and we hope you find our insider's guide a useful resource for your trip 🙂