The respective merits of Cognac and Armagnac
Ask any resident of Gascony which is better: Cognac or Armagnac? "Armagnac, of course," they will chant. "It slips down just as smoothly as the more heavily produced and marketed Cognac to the north." That may well be true, however, there are key differences between these two noble spirits.

Armagnac – France's Oldest Spirit
The Armagnac production zone is centered around the area of Condom – don't snigger! – a picturesque town in the ancient province of Gascony situated northwest of Toulouse in southwest France. Produced from white grapes which ripen in sandy soils and aged in barrels of local black oak, Armagnac was originally taken for medicinal reasons but it is drunk with gusto today, often as a digestive. In local restaurants, Floc de Gascogne – a liqueur wine made from Armagnac and red or white grape juice – is the traditional and obligatory aperitif. Refuse it at your peril.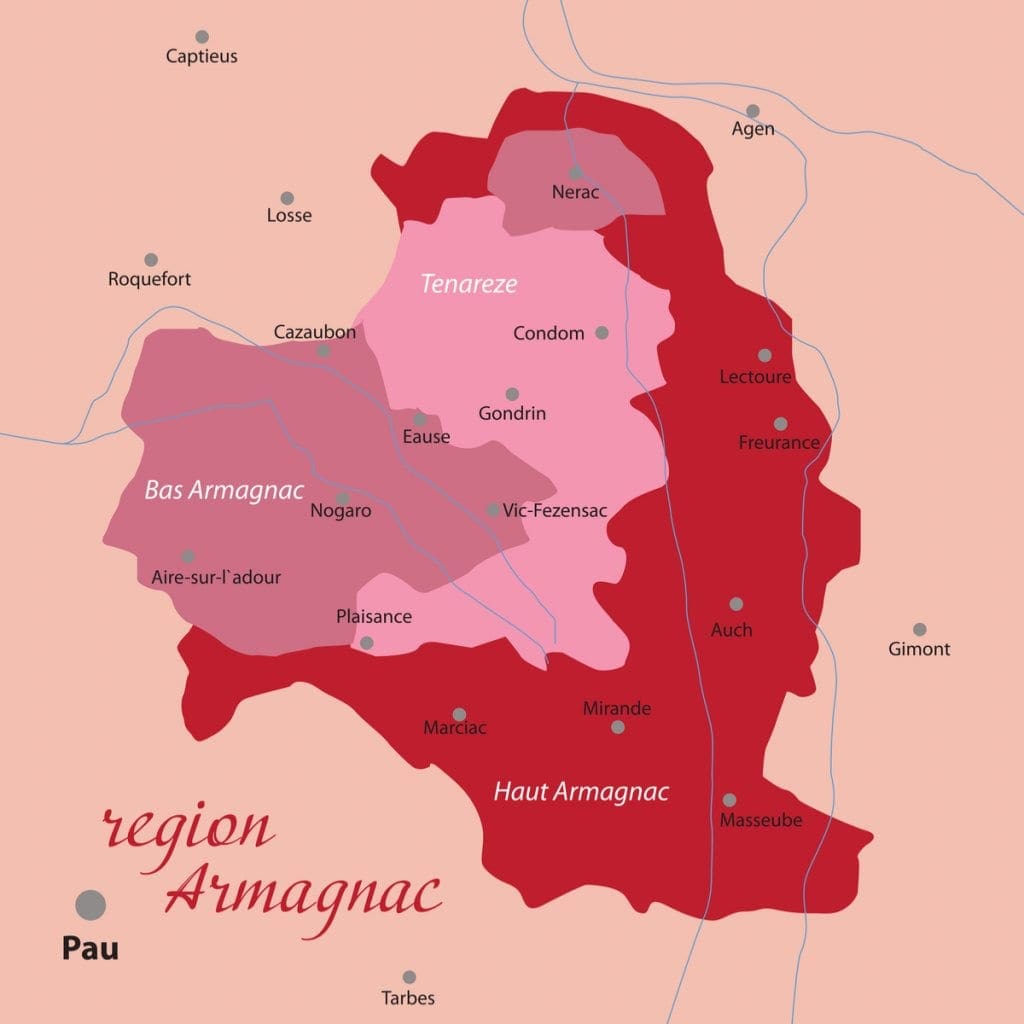 Today the region is a delight to visit; several of the major distillers are headquartered in Condom, which is surely one of France's prettiest and most unspoiled towns. Two of the most dreamy addresses oozing history are 13th-century Chateau de Cassaigne and Chateau de Busca Maniban. But even if you don't make the pilgrimage to these historic producers, you're bound to encounter Armagnac in this part of France. Locals are very passionate about their feisty spirit, which inevitably finds its way into the Gascon cuisine, whether it be laced into prune soufflé, or with foie gras and duck.
A Little bit about Cognac
However, it must be said that in terms of global recognition, Cognac is way ahead of its closest competitor. On the banks of the river Charente amid vine-covered countryside is where you'll find the Cognac zone, situated in the Nouvelle-Aquitaine region, northeast of the city of Bordeaux. The town is of course known worldwide for the double-distilled spirit that bears its name, and on which the local economy thrives. It's a beautiful part of the world to visit, even if you're not a fan of the local firewater.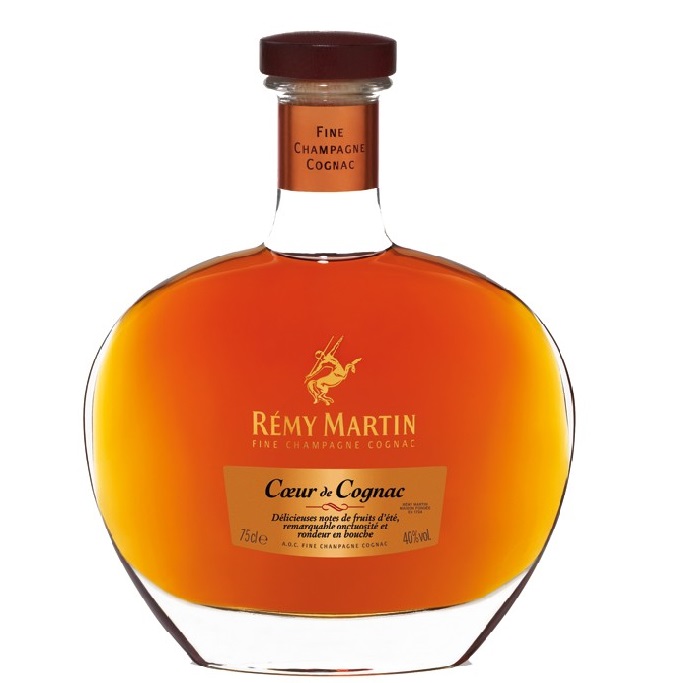 But in contrast to Armagnac, Cognac is not generally a region dominated by boutique family houses and niche producers. These do exist, but among the 190 or so Cognac producers, four conglomerates dominate the export scene: Courvoisier (owned by Bean Suntory), Hennessy (owned by LVMH), Martell (Pernod Ricard) and Remy Martin, which is controlled by Remy Cointreau. Indeed, far more Cognac is consumed abroad than in France, in stark contrast to Armagnac. This gives the region a much more internationalized and glamorous feel – any visitor to Hennessy's beautiful chateau can give testament to this fact. The top prestige labels of these major producers are exorbitantly expensive and considered luxury items, whereas most Armagnac is very affordable. In that sense, Cognac and Armagnac are worlds apart.
Main Differences
Yet many of the differences between the two spirits are also reasonably subtle. For example, both regions permit the use of Ugni Blanc, Colombard and Folle Blanche in the blend, however, Cognac typically only uses the Ugni Blanc grape, while Armagnac producers will often blend in Folle Blanche, Colombard, and Baco Blanc. Both regions then distill these thin base wines to make brandies, but whereas Cognac goes through two rounds of distillation in pot stills, Armagnac typically only goes through one in a column still. This is perhaps the major difference between Cognac and Armagnac, and one that can greatly affect the end product, although both spirits can be equally delicious.
It is common knowledge in the spirits world that numerous distillations removes impurities and creates a lighter, finer spirit. In addition, Cognac is typically aged in Limousin/Troncais oak barrels, while Armagnac rarely sees anything other than Gascon oak. The end results can, therefore, be very different – a young Armagnac, weighty, earthy and potent in flavor has little in common with a long-aged Cognac, which offers a complex, fine perfume and an exquisite textural quality that Armagnac – with some exceptions – does not possess. Gascony's favorite spirit, at its best, will invoke flavors of dried fruits, like apricots and figs, or perhaps a bit of butterscotch and licorice.
At the other end of the scale, Hennessy Paradis Imperial astounds with its complexity and depth of flavor; tasters describe constantly evolving aromas from spice and leather to stronger, cigar box and tobacco notes. That is not to belittle Armagnac, but it is clear that the finest Cognacs are in a league of their own. Then again, the asking price is often far higher too!
Differences in classification and aging requirements also come into play. Armagnac is often distilled to be lower in alcohol than Cognac and can be aged for a minimum of one year to reach the VC (Very Special) status. This is the least stringent aging requirement. Meanwhile, Cognac is classified by the BNIC ( Cognac's governing body) into various categories, including V.S, a minimum of two year's aging for the youngest eau-de-vie in the blend, V.S.O.P, a minimum of four year's aging, and Extra – requiring a minimum of 6 year's of age. Companies like Hine and Hennessy naturally age for longer periods, always in French oak, and produce Cognacs from blends as old as 50-60 years. Moreover, while producers can technically make unaged Armagnac, there's no such thing as unaged Cognac, at least according to law.
But ultimately, so much depends on the context – a hearty meal in Gascony is far better paired with a rich, robust Armagnac than an expensive, ephemeral Cognac that is sold around the world. Personally, we love them both.
Visit the top Cognac Distilleries with Cellar Tours
Related Blog Posts: