France is justly world-renowned for the quality of its cuisine – the freshness and diversity of its ingredients, often chosen that day from local markets that are used to create such a variety of fantastic dishes. We owe France so much in food terms and, of course, there's the wine! And yet, when it comes to olive oil, one of the central components of the Mediterranean (and indeed European) diet, the world tends to overlook France, even sun-blessed French regions like Provence. This is our mistake, as France produces olive oils that can easily rival the finest offerings from more famous producers such as Greece, Italy, and Spain.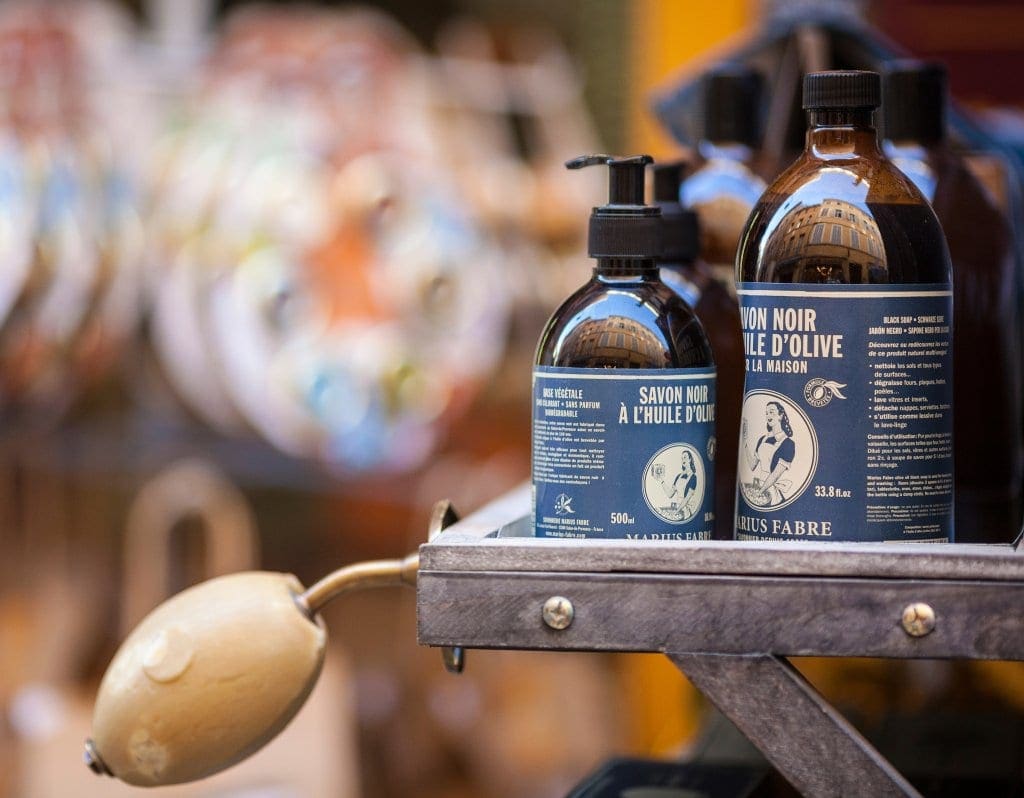 Taste these delicious Olive Oils of a Tour of Provence with Cellar Tours
Although France produces a tiny amount of olive oil, compared to its European neighbors (only 5,000 tonnes per year), the vast majority of the output is superior quality extra virgin olive oil – French growers understand that bigger is not necessarily better! Most olive oil comes from small outfits in designated regions with strict legal controls on quality, variety, and yield. French Cuisine, especially Provencal cuisine, makes full use of the country's wonderfully varied olive oils – oils are used for sautéing foods and are added to salads, sauces, dips, and marinades. Olives are also an essential ingredient in the classic Provencal paste, Tapenade – a quintessential dish made with olives, olive oil, anchovies, capers, and garlic.
As you might imagine, France's southern regions form the country's olive oil production's heartland. The Languedoc-Roussillon in south-west France offers an incredible kaleidoscope of different olive varieties – Aglandeau, Bouteillan, Lucques, and Negrette are some of the types you will encounter – and each variety has its own unique taste and style, ranging from exotic and spicy to light, delicate and fruity. In other words, olive oil to suit every palate! The region has the ideal climate that enables the olive tree or 'l'olivier' (which incidentally can live for 1000 years) to ripen its fruit, long dry summers, and mild winters that the area is famous for.
After the foraging expeditions that occur throughout the winter, the hunters sell the fresh winter black truffles at markets throughout France. The largest truffle market is the market at Richerenches in southeastern France. Another key market is in Lalbenque, not far from the region of Perigord itself. Such is the demand for the Périgord truffles that prices readily exceed 1000 per kilo in the farmer's markets held in France, in January every year.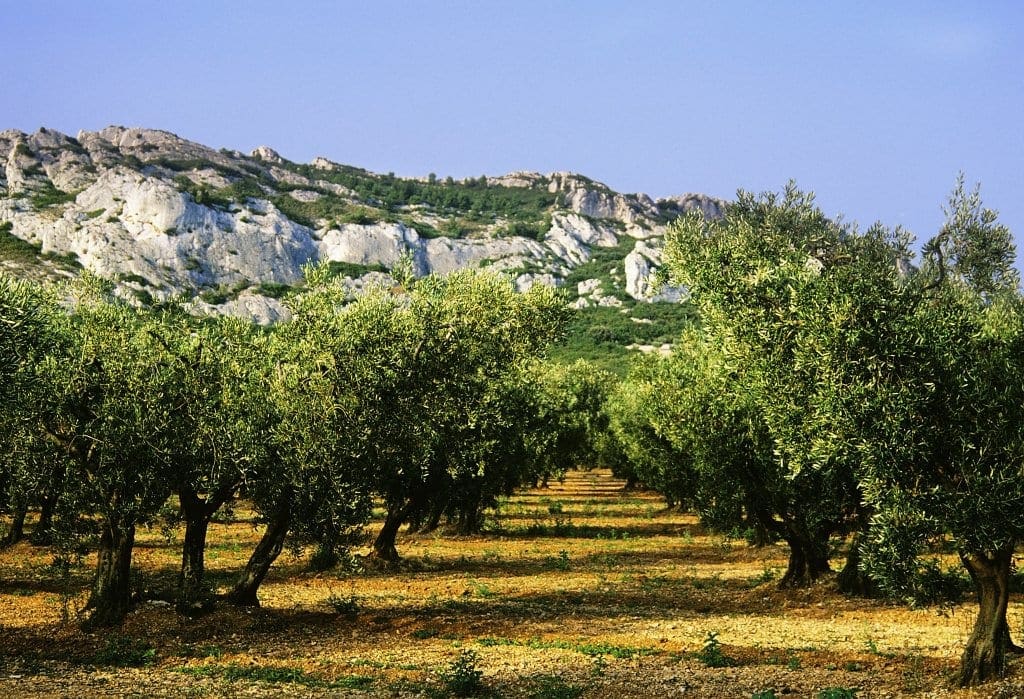 Provence Olive Grove
But undoubtedly, France's most famous producer of Olive Oil is, of course, the majestic, beautiful region of Provence. Olive trees fill the Provencal landscape with impunity. They have been an essential part of the area's agricultural heritage for centuries. Today, olive groves hug the windswept hills across Provence. The warm, benign climate and chalky soils offer the olive tree the perfect terroir or conditions; no other part of France is more suited to olive oil production. Key varieties include Aglandau, planted extensively in the Luberon sub-region, giving lighter, smoother, and more subtle oils than its cousins in Italy and Spain. Two other prized varieties are Salonenque and Grossane; both are grown in the Baux de Provence district and are renowned for their intense bouquet of freshly cut grass, pollen, and artichokes – perfect accompaniments to the region's salads, vegetable dishes, fine fish dishes, and even cheeses.
The olive harvest normally occurs in September/October in the Languedoc and November in Provence, depending on the olives' desired ripeness and the style of oil you want to make. Green or black olives – depending on when the harvest occurs, which can run into January – are then pressed using a cold-press technique. The first press produces a high-quality grade, Extra Virgin Olive Oil, which has less than one percent acidity. Oils with a higher acidity are classified as virgin olive oil. Various categories of French olive oil exist, including fine virgin olive oil and refined olive oil. The classification of oils depends on their acidity, smell, and flavor: different aromas characterize different oils: "fruité noir" is associated with vanilla and truffle, "fruité mûr" with nut and sweet almond. Different producers decide whether to filter their oil or not; unfiltered oils will have a cloudy appearance, although connoisseurs often say they have a superior flavor. Of course, your palate will clue you in. If stored in a cool, dry place, good French extra virgin oil will last several years.
One final French region which must not be omitted from this discussion is Corsica. Despite having virtually no renown outside France, Corsican olive oil production has enjoyed a renaissance in recent years and now ranks alongside France's best. In Corsica, olives are only picked when they are black and ripe; the oil is famed for being particularly pungent and yet delicate on the palate. Try the oils of Marfisi' for a real treat!
Related Posts: