Provencal Food Guide

What is Provence's inimitable quality, which lures back the same discerning travelers year after year? Many would argue that it is the gorgeous natural setting – few can resist the rolling lavender fields, adorable villages, vine-covered hills, and azure blue skies. French artist Henri Matisse, a former resident, famously said that it was January's radiant colors and luminosity of daylight, which drew him to the Cote d'Azur. Everyone has their reasons, but as far as we're concerned, Provence's incredibly dynamic gastronomic scene is the real reason to get excited about a return visit. Provence, like the rest of France, places the highest priority on eating and drinking well. Locals spend an excessive amount of time thinking about, discussing, and consuming food and wine.
Moreover, the region benefits from a year-round steady stream of visitors – Provence is a sybarite's paradise, and most tourists have very high expectations of their culinary experiences. As a result, both authentic, classical dishes and avant-garde contemporary interpretations of Provencal Cuisine are easily accessible and readily available. You don't come to Provence to eat well. You come to be blown away.
Read more in our Guide to French Cuisine
Join Cellar Tours on a Provence Wine Tour, where you will explore stunning landscapes, gorgeous lavender, luscious vines, fantastic Mediterranean climate, sumptuous wines, and striking Roman heritage.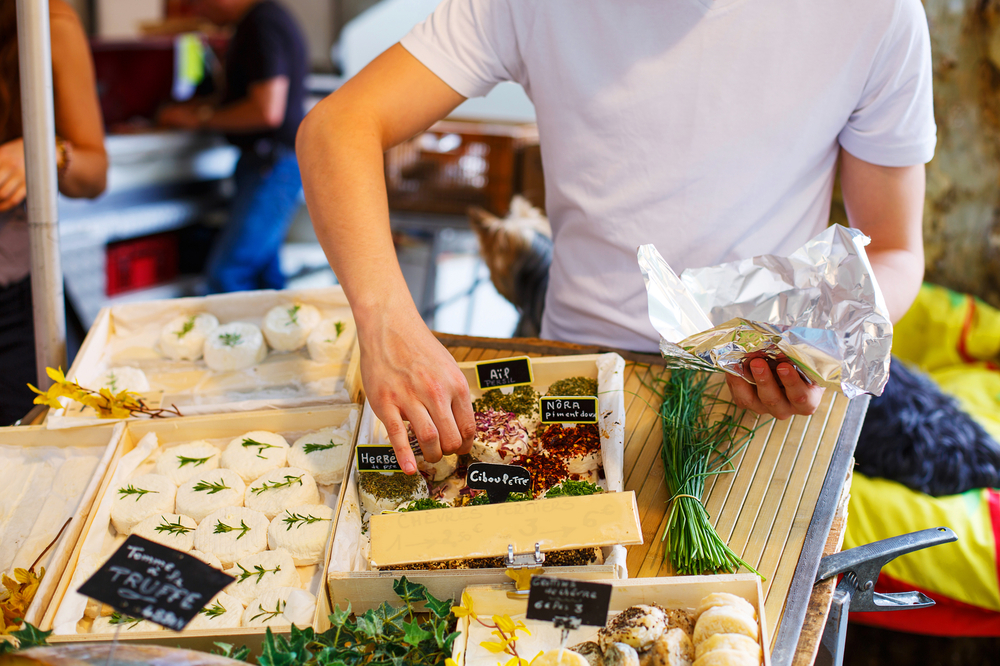 However, it is hard to precisely define the quintessential characteristic which sums up provencal cooking, the secret ingredient that keeps chefs on their toes and gastronomes enthralled. In many ways, it is the very essence of simplicity: the Romans shaped the local palate with their emphasis on olives, garlic, wheat, and wine, which remain key elements of local cooking. The region's star dish is, of course, bouillabaisse. Every chef claims to have mastered this simple yet complex dish, an aromatic medley of at least three types of freshwater fish, lovingly simmered in a broth of onions, garlic, tomatoes, saffron, and other herbs. Yet this is just the beginning – provencal cooking gets 'under your skin.'
Amazing Local Produce
Perhaps the secret is simply the lavish amount of fresh and seasonal produce available throughout Provence, a fact which elevates the region above its European neighbors. Every conceivable type of vegetable grows in Provence – anyone fortunate enough to taste fresh asparagus grown in the Vaucluse will become a convert for life. The best of local produce – onions, tomatoes, eggplant, and zucchini – form the backbone of a wonderful provencal vegetable casserole called ratatouille. Slowly cooked for hours, the smells are utterly divine. So too is provencal olive oil something to write home about. Many of the best sub-regional varieties are regulated by the French Appellation d'Origine Protégée (AOP), a framework designed to protect regional products. There are seven AOPs for olives and olive oil across Provence–Côte d'Azur: Nyons, Baux-de-Provence, Nice, Aix-en-Provence, Nîmes, Haute-Provence and Provence. The diversity of flavor, texture, and color among the various olive oil appellations is astonishing.
Indeed, without wishing to descend into hyperbole, this truly is a gastronomic El Dorado. In Provence, generation after generation of growers and farmers produce such delicacies as lavender-flavored honey and almond nougat. At the same time, foragers seek out the best wild mushrooms and truffles when in season. Olive plantations and vines adorn (almost) every corner of the landscape, while lambs frolic across the pastures, making the most of the endless sunshine and blue skies.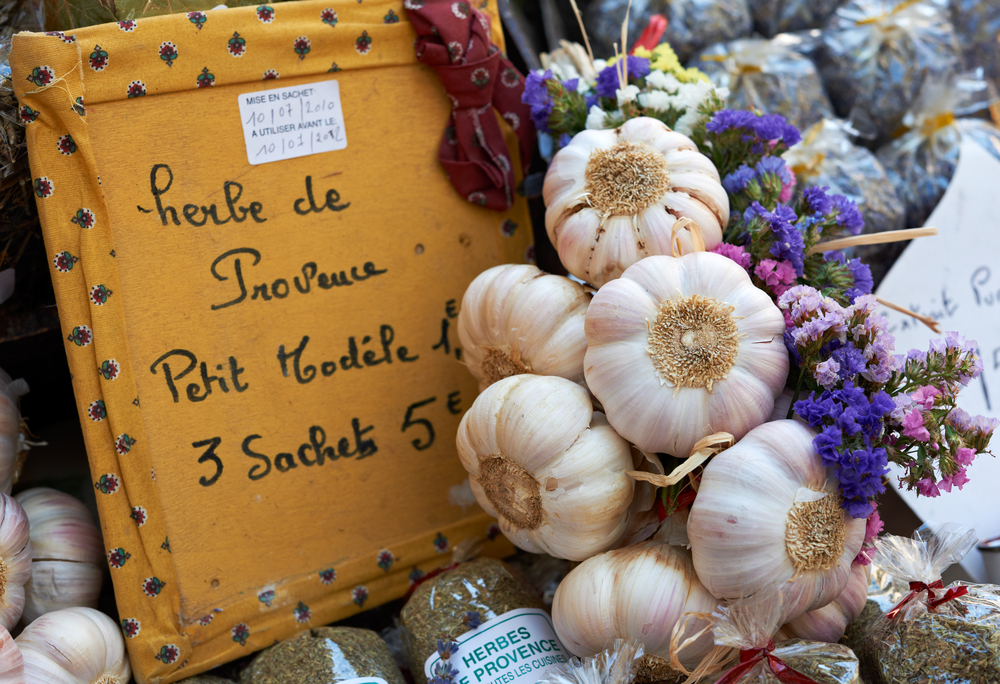 Herbes de Provence
Meanwhile, seemingly every village between Aix and Apt boasts market gardens with endless varieties of fresh herbs. Market stalls groan under the weight of thyme, lavender, rosemary, tarragon, chives, and mint – often picked that morning! Truly, the sights and smells of Provence are unique beyond words.
Provencal Cooking
A classic example: sea bass (called loup in France), gently grilled and served with fennel, is enough to tempt even the most jaded of gastronomes. To that delicacy, you can add crayfish, oysters, mussels, sea bream, cuttlefish – the list is almost endless. A local dish that is rarely seen outside of Provence is a soup made from favouilles – little crabs found along the coast. It is a real crowdpleaser, and tiny cuttlefish – called supions – are another must-try delicacy.
However, the iconic Salade Nicoise is something of a tourist cliché. A mixture of tomatoes, broad beans, cucumbers, baby artichokes, green peppers, onions, hard-cooked eggs, anchovies, tuna, and black olives, it is the very image of Nice. Nevertheless, locals are rarely seen ordering Salade Nicoise in the many bistros of Nice's old town, although it is a delicious treat.
The entrées you'll see on most bistro menus could include ravioli stuffed with silverbeet, stuffed sardines, stoficado (a stew of dried cod), a rich and filling stew called daube – beef or lamb – and fried tripe. Yes, tripe. This is the authentic side of provencal cooking – the herbs, fresh vegetables, and meat/fish are among the best in the world. Even Michelin chefs often eschew complexity for the directness of flavor and traditional recipes. If you ask a chef to name their favorite elements of Provencal cuisine, we're certain that the following would make an appearance.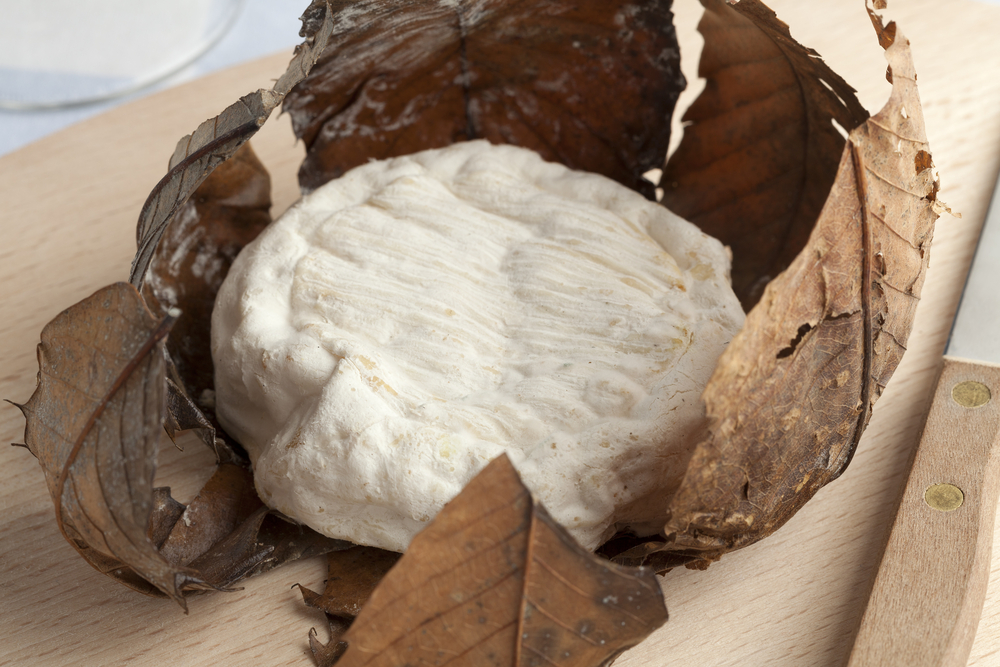 Banon Goats Cheese wrapped in chestnut leaves
Banon Cheese
Banon goats cheese is always lauded by chefs and foodies. The production methods are strictly defined: the cheese must be dried, brushed with water, dipped in marc, and finally wrapped in a chestnut leaf and tied with raffia. It is then aged in a cool cellar until those famous pungent aromas and flavors come to the fore.
Sisteron lamb
Lamb is also frequently cited as something that Provence does exceedingly well. Many would argue that spring lamb from the Sisteron in the lower alps has the finest flavor and the most succulent texture in the world. Left alone to graze, their diet is based on wild herbs, which lends the meat a particularly aromatic flavor. Provencal rack of lamb is heavenly, but also try the "pieds paquets", which are little parcels made from lamb stomach – more delightful than it sounds – stuffed with finely chopped tomatoes, ham, and herbs.
And Amazing Bread
But it is the smell of fresh bread which causes the most excitement among visiting foodies to Provence. While it may sound a very anodyne element to bring to this discussion, provencal bread is surely the best in the world. Bakers love to make fougasse – a bread of irregular shape cooked speedily in an open oven and, therefore, in a dry atmosphere. Often flavored with garlic, anchovies, or orange-flower water, it is everything that excellent provencal cuisine should be – food that nourishes the heart and soul.
Related Blog Posts: