Once dismissed as a passing fad, today, there is no doubting the massive relevance of rose to the global wine category. There have been numerous articles, blogs, and opinion pieces dedicated to exploring rose's rise to prominence, the celebrity factor, its newfound popularity with men, the transformation from summer tipple to year-round indulgence. Yet the most important story is often overlooked – simply the fact that the quality of rose, particularly from Provence, has never been higher.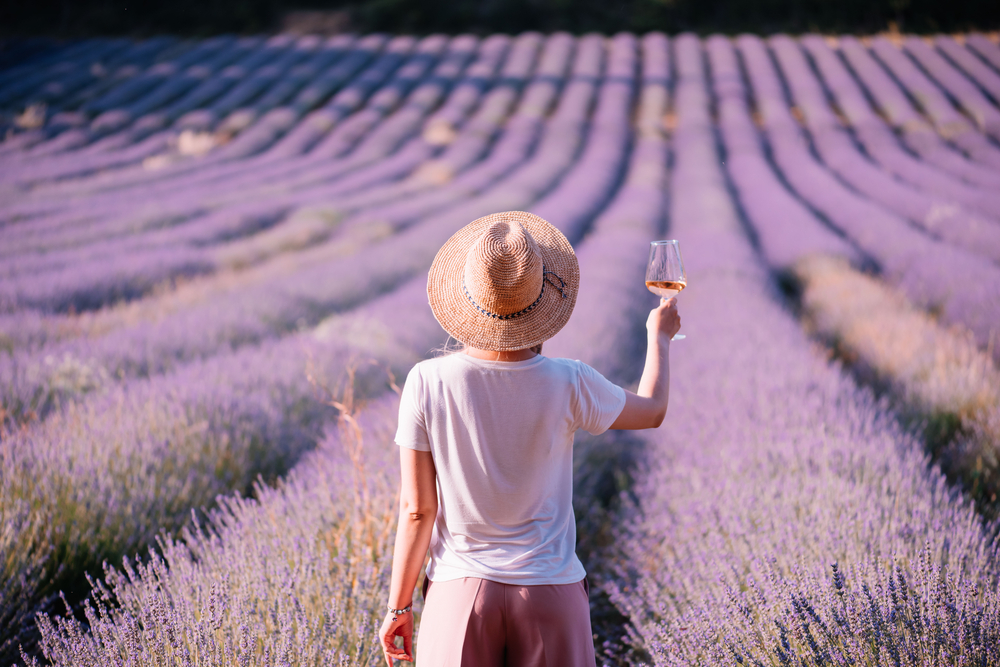 A potent combination of considerable investment, a better understanding of terroir, and new talent have led to this long-overdue revival. Premiumisation – that overused word beloved of publicists – nevertheless is an apt summation of what has happened to Provencal rose. In essence, the price has been growing steadily, but then so, too has the quality. For this resurgence, we should also partially thank Brad Pitt and Angelina Jolie, who, in partnership with Chateau Miraval in Provence released a 'Brangelina' Chateau Miraval Rose several years ago – over 6,000 bottles were purchased in the UK alone, all within 5 hours of the wine being released. Increasingly, winemakers are experimenting with fermentation and maturation in barriques (both new and old), to lend their wines structure and texture when simple "quaffing rose" isn't enough. Today, most of Provence's wine regions are in the premium rose business, but none more prominent than Cotes de Provence. The appellation encompasses the northern outskirts of Marseille, the southern flanks of Montagne Ste-Victoire, and warm coastal resorts such as Le Lavandou and St-Tropez. Production has risen dramatically over the past decade to keep pace with unprecedented demand. The excellent red and white wines of this venerable region deserve due recognition. Still, Provence's most important and fashionable wine style remains rose – formerly the butt of jokes, we should add, dismissed as "sun-kissed plonk for tourists."
Will the bubble burst? It seems unlikely, as rose's popularity isn't just a fad – on the contrary, it makes perfect sense. Rose wine is light, refreshing, and extremely moreish, the perfect candidate for matching with any number of dishes. It works as a party aperitif, with salads/seafood, and won't clash with strongly flavored meat dishes. It's the perfect all-rounder and like our selection below, cannot fail to please everybody:
Join Cellar Tours on a Provence Wine Tour, where you will explore stunning landscapes, gorgeous lavender, luscious vines, fantastic Mediterranean climate, sumptuous wines, and striking Roman heritage.
1. Mas de Cadenet Cotes de Provence Sainte Victoire rose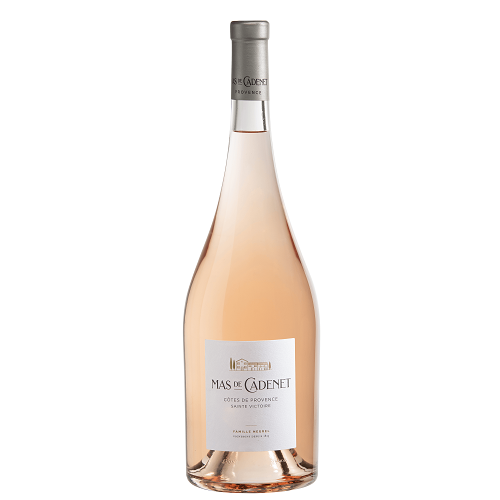 Any wine list should start with quality – Mas de Cadenet has been making superlative rose for many years now, in the most gorgeous backdrop of the Ste Victoire mountain range, close to Aix-en-Provence. Immortalized in landscape paintings by artist Paul Cezanne, the terroir is ideal for growing Grenache Noir, Cinsault, and Syrah to perfection. These three grapes, in balanced proportions, are blended to make a structured and yet fruit-driven rose. The balance, freshness, and length of this wine are impressive. One for gastronomy, rather than quaffing!
website: www.masdecadenet.fr
---
2. Château des Muraires Seduction Cotes de Provence rose

Bordeaux wine magnate Bernard Magrez also understands a thing about making light, elegant, aromatic rose. From his boutique estate in Provence comes one of the region's best examples of delicate rose – the color is pale, the aromas redolent of strawberry and citrus, yet the finish is long and pervasive. An appetizing acidity cuts through the summer fruit with ease, leaving a harmonious and balanced rose that can be enjoyed with food or as an aperitif. The classic trio of Grenache, Cinsault, and Syrah are complemented by a touch of Vermentino to add acidity and verve.
---
3. M de Minuty Rose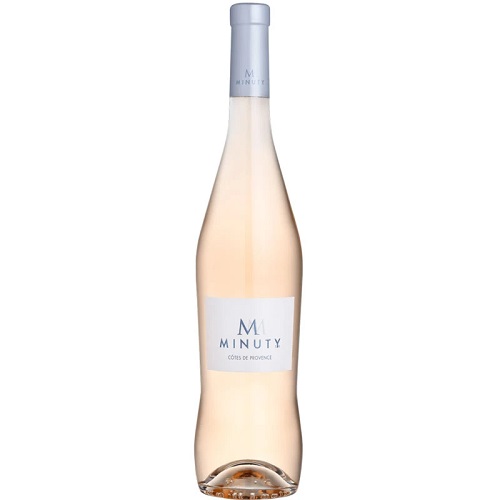 An iconic and timeless face in Provence's increasingly crowded rose scene, Chateau Minuty is credited with immortalizing the pale style of rose, which is now favored worldwide. Yet the original – some would say best – a bastion of this style has not lost ground to newer, trendier rivals. Their superlative 'M de Minuty' rose seduces you with its light, delicate aromas of rose petal, apple, and red cherry. Fresh, elegant, and delicious, one bottle of this fabulous rose will never be enough.
website: www.minuty.com
---
4. Chateau D'Esclans Whispering Angel Rose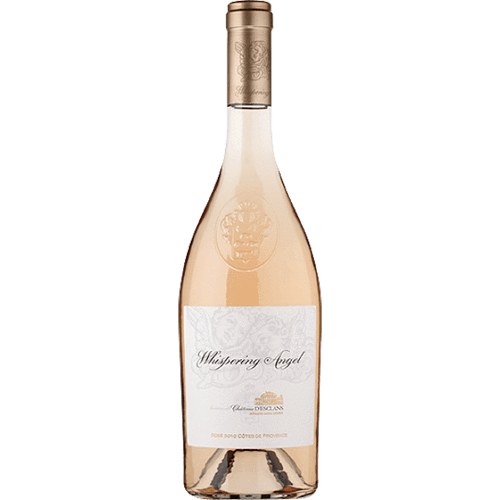 The volumes produced at this famous property are considerable – over 3 million bottles – but then so too is the global fan base. Indeed, Russian investor Sacha Lichine saw a wise investment when he purchased this gorgeous chateau in Provence, relocating from Bordeaux. Today his succulent, structured, and fruit-driven portfolio of rose wines are adored by a sizable celebrity fan base, with Whispering Angel at the head of the pack. Undoubtedly one of the finest in its class from the beautiful Cotes de Provence region, expect red fruits, almonds, vanilla and creaminess by the bucket load.
website: esclans.com
---
5. Mirabeau Pure Provence Rose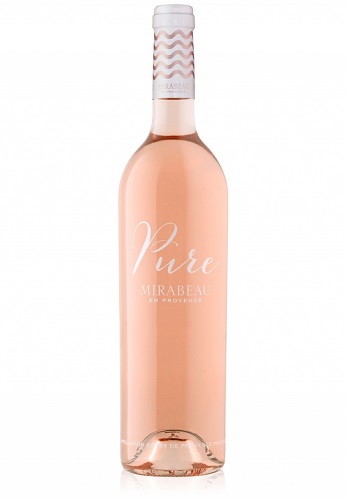 There cannot be a more perfect warm-weather drink than this elegant rose from superstar producer Mirabeau. Owner Stephen Cronk is something of a pioneer, having introduced his superlative rose in a can format in 2018, which has subsequently become a massive hit in the US and UK. 100% Grenache, cultivated at low yields, is responsible for the rose's textured mouthfeel, fresh fruit palate, and very zesty acidity. It dazzles with beautifully soft scented strawberry, raspberry, and citrus aromas – so in other words, utterly divine. Limited production and a global following ensure that each vintage sells out quickly after release.
website: www.mirabeauwine.com
---
6. Chateau Miraval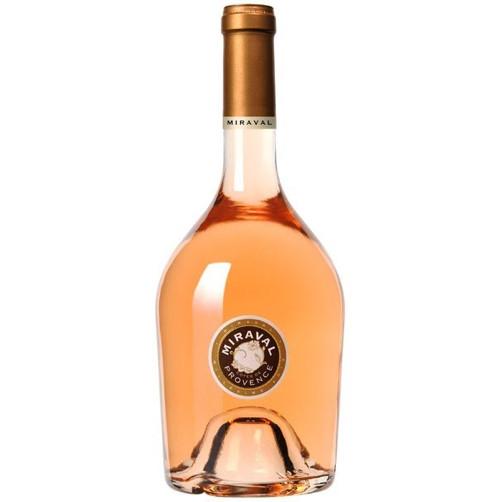 The property is famous for its Hollywood owners – now divorced starlets Brad Pitt and Angelina Jolie – yet it is the terroir and wine quality that shines through when tasting a bottle of Miraval. Located on the site of a former monastery built in the Middle Ages, Miraval has hosted several celebrity musicians, including Sting, Sade, and Pink Floyd. Today, despite the upheaval caused by the widely-publicized divorce, Miraval continues to make an excellent rose, with that quintessential pale color, summer fruit-driven palate, and racy acidity. Incorporating expertise from the legendary Perrin family of the Rhone wine region, Miraval is in a class of its own. Believe the hype and ignore the celebrity nonsense – Chateau Miraval is very much a case of substance over style.
website: www.miraval.com
---
7. Bastide de la Ciselette, Lou Pigna, Bandol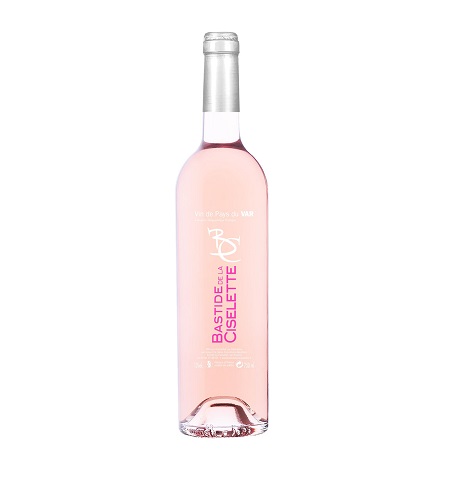 It is in the heart of Bandol, a region famous for its spicy, Mourvedre-based red wines that one finds an exceptional example of a pale-colored rose. Purchased in 2010 by winegrower Robert de Salvo, Lou Pigna is both refined and accessible, a rose that works on any number of levels, including as a delightful aperitif and gastronomic accompaniment. Aromas of strawberry, redcurrant, and tomato leaf fill the glass – the palate is both long and complex. The 'Chateau Margaux' of Provencal rose we could say – supremely classy, elegant, and definitely not disposable summer drinking.
website: www.bastidedelaciselette.com
---
8. Domaine de Rimauresq Cru Classe rose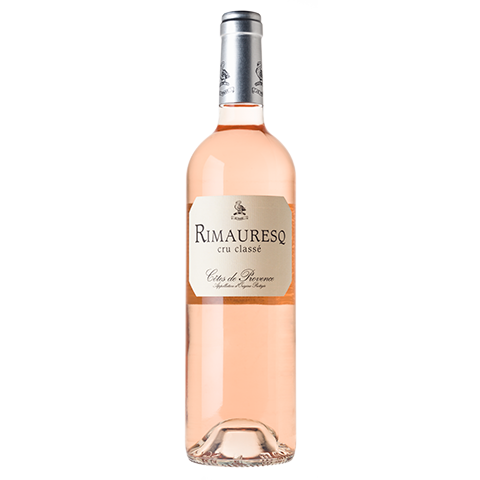 Domaine de Rimauresq is a rarity in Provence – a property that received an official classification. The estate was revived in 1882 after the phylloxera louse devastated viticulture across France, subsequently classified along with 13 other producers as a 'Cru Classe' wine. Their rose remains one of the very best in the Cotes de Provence, a superlative (and varying) blend of Grenache, Cinsault, Mourvedre, Syrah, Carignan, and Vermentino. The winemaker prefers to abstain from undertaking a malolactic fermentation most years, which ensures a racy acidity is maintained across the mid-palate. Summer fruits, apple, citrus, and pear drop all vie for attention.
website: www.rimauresq.eu
---
9. Chateau la Tour de l'Eveque Petale de Rose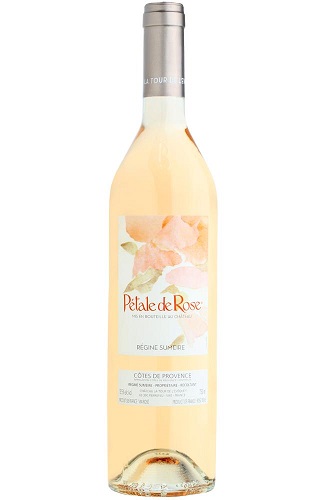 The estate is adored by visitors – who could resist a handsome chateau, flanked by the Provencal cliché of forest, garrigue, lavender fields and rolling hills? Certainly not us, as the property is one of our favorite producers in the region. Chateau La Tour is renowned for the superior quality of its terroir and its stringent adherence to organic viticulture, receiving official certification in 2005. Only the finest hand-picked grapes are used to make their signature rose, subject to the gentlest of gentle macerations and relatively prompt bottling to maintain freshness. Yet the wine is not insubstantial, and the creamy, textured mouthfeel supports a divine palate of summer fruits, thyme, and stone fruit. An excellent rose with an enviable track record for consistent quality.
website: www.toureveque.com
---
10. Mirabeau La Folie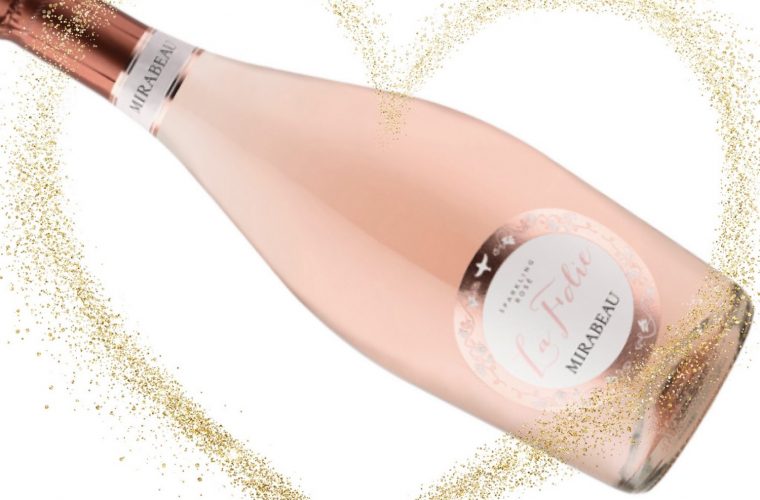 Our list of Provence's finest rose wines would be incomplete without a sparkling example. La Folie is a relatively recent addition to the Mirabeau portfolio, introduced by owners Stephen and Jenny Cronk in 2017. It is produced using the Charmat method – the secondary fermentation takes place in stainless steel tanks, as opposed to the traditional method, which favors undertaking the fermentation in the bottle. The owners initially had their reservations, but thankfully, coupling Mirabeau's terroir with the Charmat style has created one of Provence's finest sparkling roses. If you'll forgive the hyperbole, it is bursting with summer fruit and racy acidity, making it the ideal drink to open in summer 2020. An exciting example of what happens when you mix Provencal grapes with new and innovative winemaking ideas. Salud!
website: www.mirabeauwine.com
Related Blog Posts: