[Updated Nov 2017] Want to Splash out on Posh Bubbles? Here is a list of our suggested top (and most expensive) Champagnes….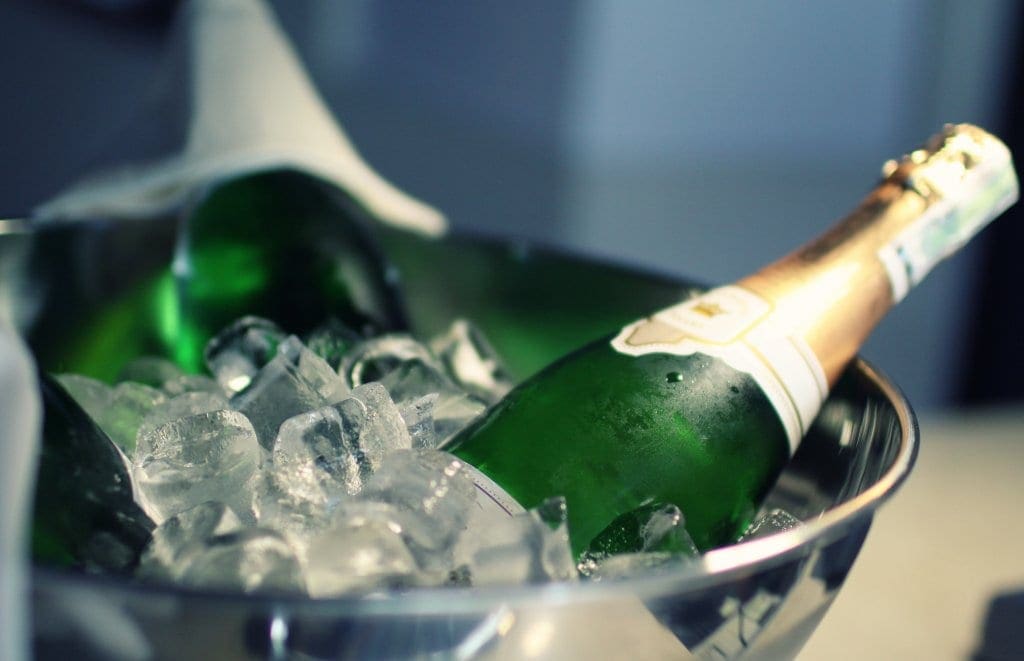 There is no questioning the marketing genius of the major Champagne houses. They have ensured that the name Champagne continues to carry almost mystical properties for the vast majority of us, and it is undoubtedly true that the top Champagnes are wonderful wines – luxurious, delicious and extremely glamorous. But the magic, meticulous hard work and rigorous selection contained in a bottle of Krug or Cristal would be nothing without the promotional genius of these so-called Grande Marques. They virtually invented the concept of the brand in winemaking and have ensured that their product remains a luxury commodity. And although supermarkets continue to discount leading brands, the top tier of luxury Champagnes have seen their prices remain buoyant, and indeed continue to rise.
For more information on visiting some to the Top Champagne Houses as part of a Private Wine Tour
Champagne has also increasingly been viewed as an attractive investment option, rather than solely as a superior choice for lavish celebrations. Indeed, over the past six years, the indices for top Champagnes have experienced price rises of over 30%. The net result is that collectors and consumers clamor over the most famous brands, keeping prices suitably high. The allure of luxury Champagne is undeniable: both as a source of pleasure and as a status symbol. We have listed the top ten most expensive Champagne bottles below, focusing on standard releases rather than special limited editions – Louis Roederer Cristal 'Medalion' Orfevres Limited Edition Brut Millesime, for example, can fetch in excess of $20,000 a bottle. Santé!
10.) Dom Perignon 2004 Rosé – $330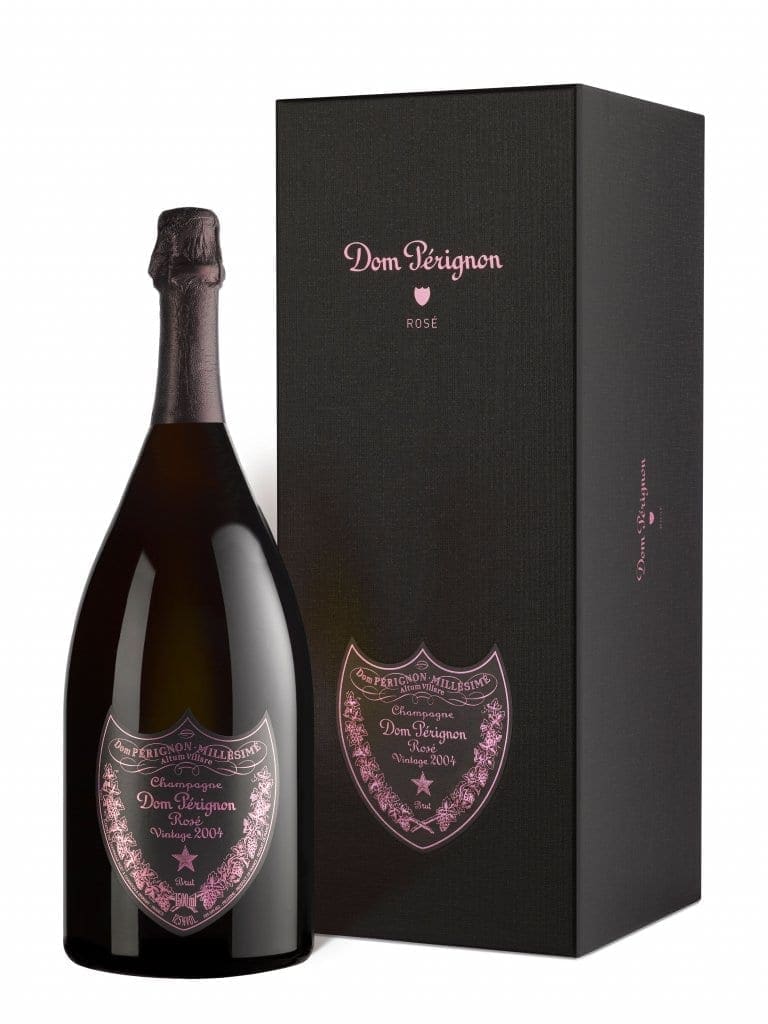 There cannot be many of us who haven't at least heard of Dom Perignon, arguably the region's most famous brand and poster child for the luxury image of Champagne. It's named after the famous 17th-century cellar master and Benedictine Monk who first blended Champagne, indeed the wine has quite a history: it was chosen by Diana and Charles as their wedding Champagne of choice. They are joined by such fans as Marilyn Monroe, Leonardo Di Caprio and of course, Mr. Bond. The Brut is understandably the first reference point, but their rose is always far superior; a gorgeous mosaic of red summer fruits, underpinned by that classic Dom Perignon finesse, poise, and minerality – the 2004 rosé averages a price of $330 per bottle. But, it is so worth it!
---
9.) NV Armand de Brignac Ace of Spades Rosé – $400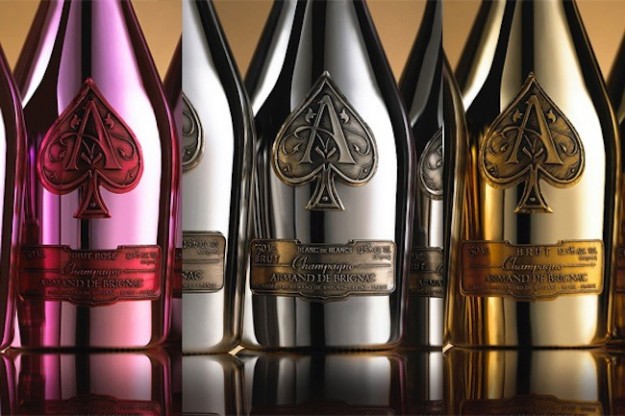 The King of Champagne kitsch. Armand de Brignac has usurped Cristal as the rappers sparkler of choice; frequently quaffed by the artist Jay-Z, who has tirelessly promoted the brand since it appeared in his music video. De Brignac is owned by Cattier, who introduced a very successful rose which has quickly become the finest of the brand's range. Largely Pinot Noir dominated, it displays remarkable concentrated fruit, freshness and balance. Proof that this glitzy, friend of celebrities, world-wide Champagne isn't just all style and no substance. Yours for about $400 -450 on average.
---
8.) Salon 1996 Blanc de Blancs – $495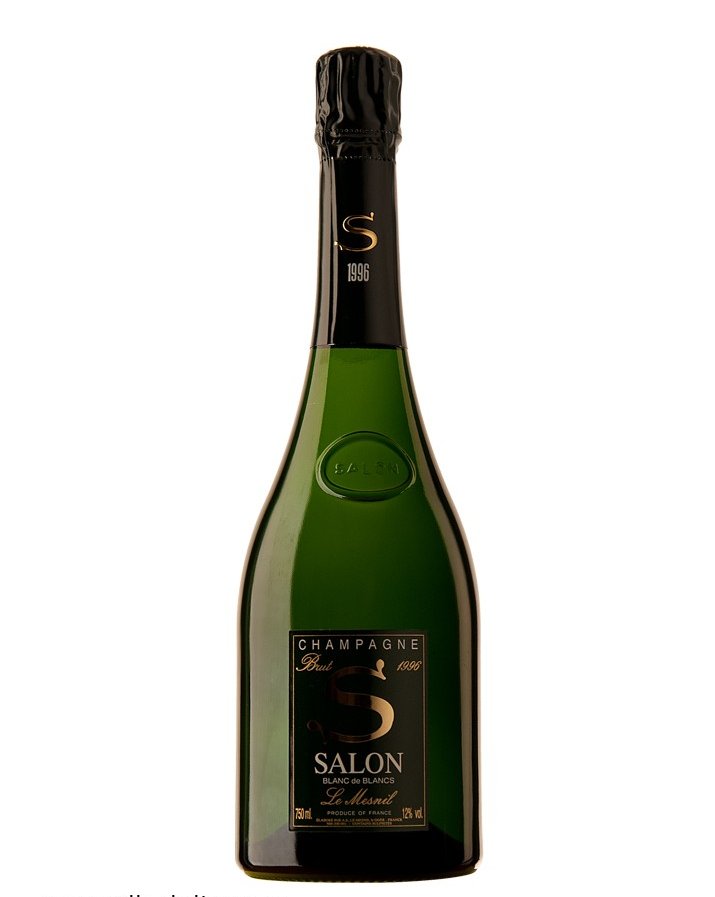 A remarkable property, not least for the fact that they only release one cuvée, and one cuvée alone in the finest vintages. Whereas the vast majority of houses release a NV each year, Salon released only five wines from 1990-2000. The house was founded in 1921 by Eugene Salon, and today their exceptional Blanc de Blancs prestige Cuvee vies with Krug's Clos du Mesnil for the title of greatest Chardonnay-based Champagne. But comparison is not needed, they are totally different Champagnes and should be viewed as such. In contrast to Mesnil's power and majesty, Salon offers unrivaled finesse, a super-soft mousse, and exquisite fruit; the very taste and smell of elegance. Bottles are in high demand, but if you can secure some then expect to pay approx. $495 for the pleasure of the 1996. Salon also greatly rewards cellaring, so there is never any rush to drink your precious bottles!
---
7.) Louis Roederer Cristal 2007 Rosé – $550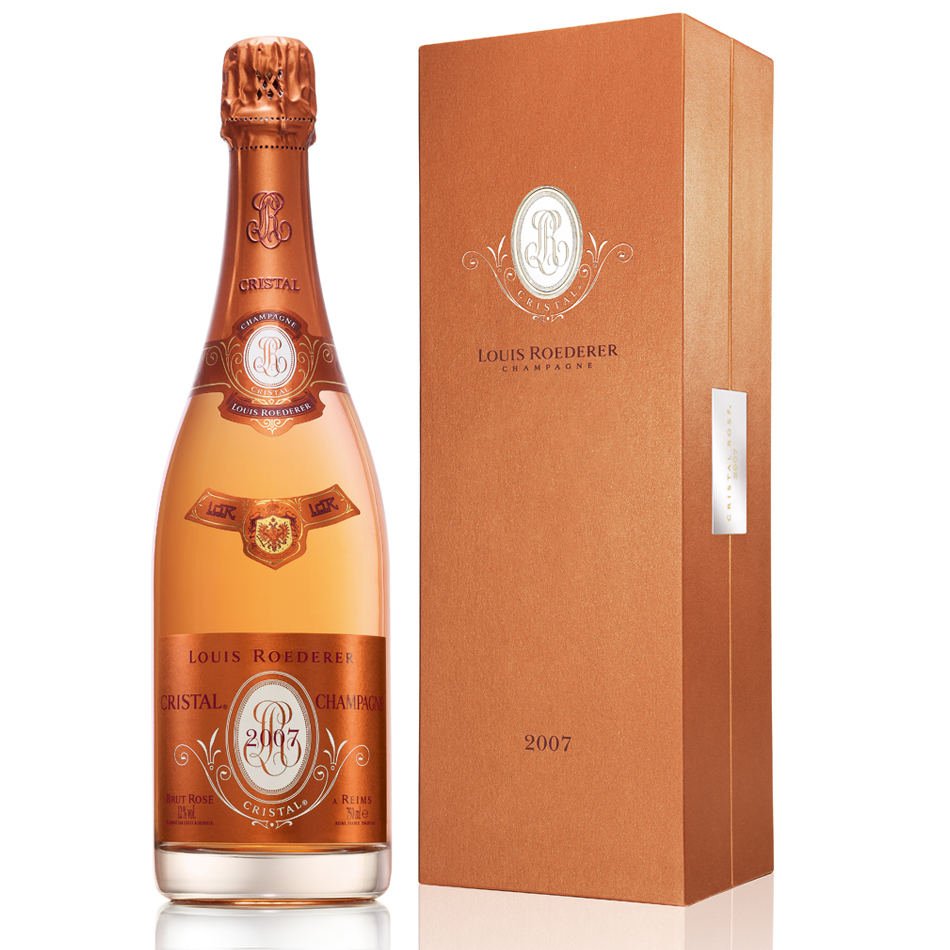 A glass (or bottle) of Cristal is always a good idea, a wonderful wine that has, unfortunately, or fortunately depending on your viewpoint become the ultimate symbol of luxury bling and stalwart of glamorous nightspots the world over. However, move beyond the hype and you discover a wine of significant historical relevance, first made for the Russian Tsar Alexander II in 1876 for the royal court. It remains the region's most elegant and coveted Champagne, only surpassed by the rare rose version, which is as good as Champagne gets. First released from the 1974 vintage, it is undoubtedly one of the finest rose wines in the world: sublimely elegant, fruit driven, bright, pure and very moreish.
---
6.) Jacques Selosse Millésime Blanc de Blancs Grand Cru – $860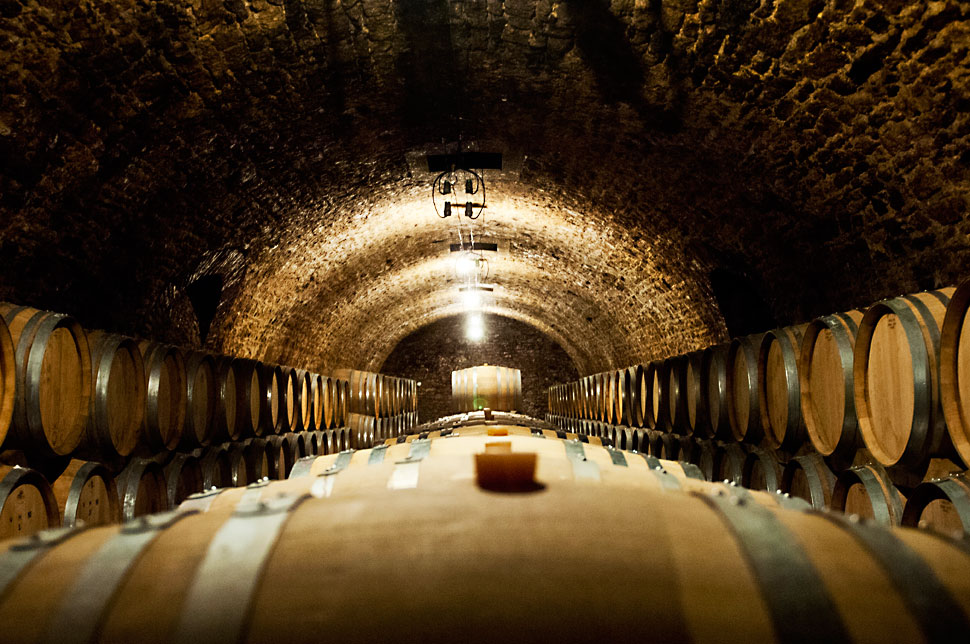 A living legend amongst grower Champagnes, owner Anselme Selosse releases 'Jacques Selosse Millesime' as either Brut or Extra-Brut depending on the vintage. A single vintage Blanc de Blancs from the grapes of two vineyards in Avize, Le Mont de Cramant, and Les Chantereines.  Selosse uses oak in all stages of fermentation and aging of their wines, yet, the standout quality of this Champagne is its purity and intensity of fruit flavor, despite the obviously oxidative quality. Its popularity is ever increasing and so prices rising; the sought after 1999 is yours for $860 if you can find a bottle and the 2003 is currently going for $750.
---
5.) Krug 2003 Clos du Mesnil -$1060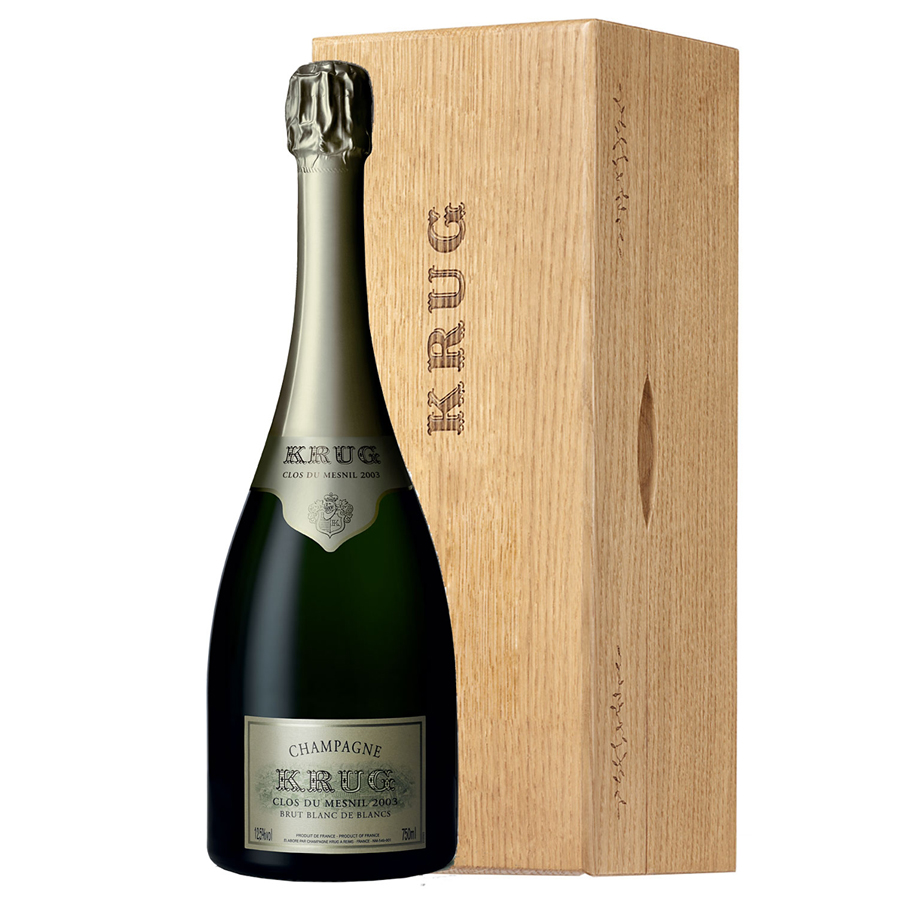 This legendary Champagne house has been producing superlative Champagne for well over a century, founded in the 1840s by Johann-Josef Krug. Today, Krug is a powerful expression of luxury and glamour, but more importantly, it is also an incredible wine that ages for decades. The yellow labeled Grande Cuvee is justly globally celebrated and recognized, however, it is Krug's single vineyard Champagnes that attract the highest release prices. Their famous Clos du Mesnil vineyard, replanted in 1971 and first released in 1979 is arguably Champagne's finest expression of the Blanc de Blancs style. Expect incredible finesse, balance and a gorgeous creamy richness, underpinned by stunning acidity.
---
4.) Bollinger 1996 Vieilles Vignes Françaises – $1800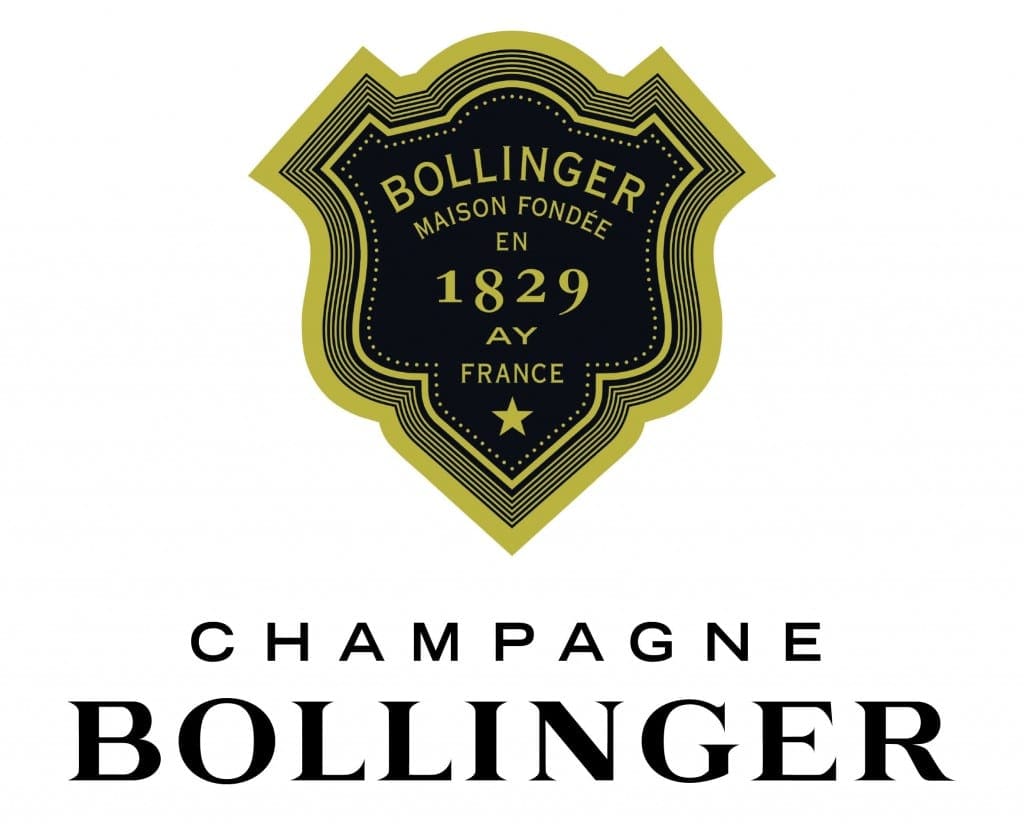 A house that requires little introduction, Bollinger has long boasted plenty of dedicated fans, including James Bond, Queen Victoria and countless others who adore the rich, Pinot Noir dominated style of their NV Special Cuvee. But, it is Bollinger's lesser known but exquisite Blanc de Noir Champagne – Vieilles Vignes Françaises – that attracts the sky-high prices, due to its scarcity and quality. Only 250 cases on average are produced from rare ungrafted vines, from the Grand Cru village of Ay. It is simply like no other Champagne on the market: bright, very intense, vigorous and in great years massively concentrated. The 1996 is averaging at $1800.
---
3.) Krug 1996 Clos D'Ambonnay – $2300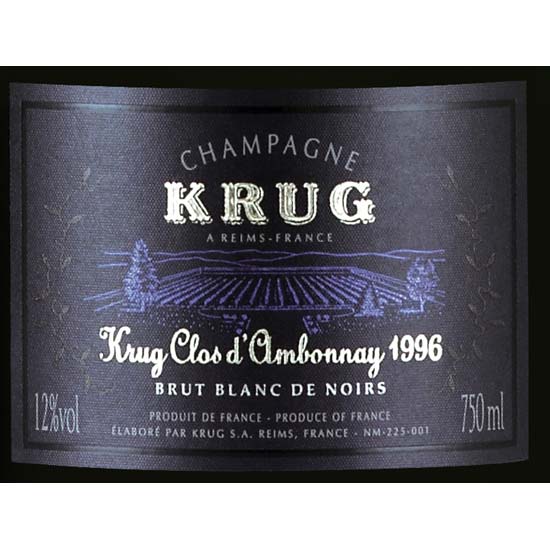 Krug has long been the favorite tipple not only of the aristocracy (the 97-year-old Queen Mother famously smuggled a case of Krug into the hospital where she was being treated) but also among those who wish the world to know of their recent wealth.  And there can be no greater status seeking Champagne that Krug's legendary 100% Blanc de Noirs cuvée, produced from the tiny Ambonnay vineyard, perhaps Champagne's top Pinot Noir vineyard. First launched in 2007, the 1995 vintage shook the market with its hefty price tag, due to the tiny volumes of around 3,000 bottles. It remains one of the region's rarest Champagnes, offering unsurpassed richness, power, and depth of flavor – a "steal" at $2,300.
---
2.) 1998 Boerl & Kroff Brut (Drappier) Magnum – $3350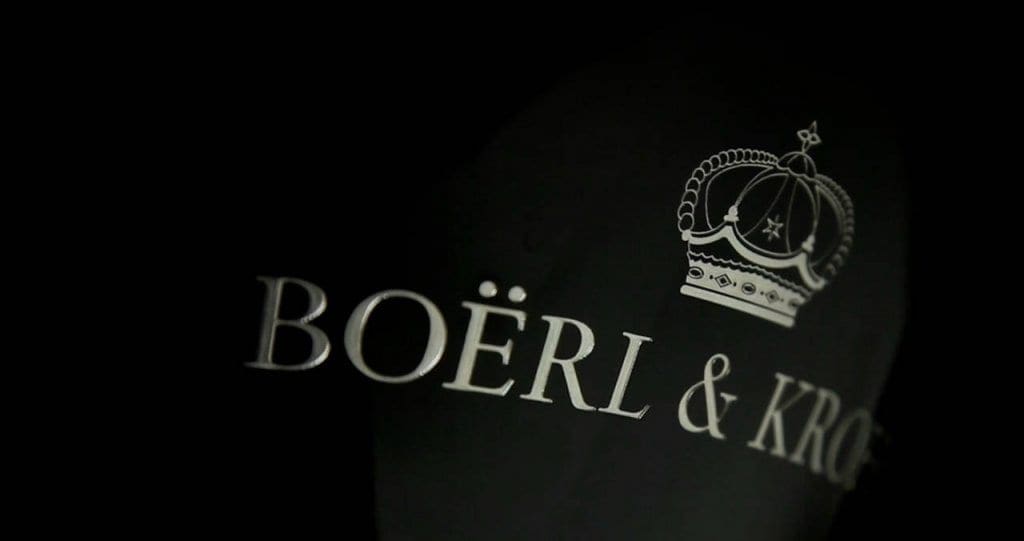 The ultimate connoisseurs Champagne, Boerl & Kroff is a prestigious brand dreamed up by the Drappier family and created exclusively for their most discerning clients. Its origins concern three unique vineyard parcels in Aube that were used to craft presidential champagne for the Elysee Palace and its guests. In 1995, owner Michel Drappier decided to vinify separately the best fruit from this legendary terroir and release a new brand of luxury Champagne; only 3000 magnums on average are bottled in the best vintages. The result is a Champagne of incredible intensity and power; magnums costing over $3,000.
---
1.) Gout de Diamants (Taste of Diamonds) – $1,800,000

Welcome to the most expensive bottle of Champagne, if not wine in the world. An unashamed expression of rarified opulence, Gout de Diamants is the brainchild of Shammi Shinh, owner of a luxury retail outlet in London; Prodiguer Brands. The wine – which ironically is the least important aspect of the brand – is produced from Grand Cru grapes in Oger, by the Chapuy family of growers. But, what really got the rich and famous interested was the Swarovski crystal in the center of a diamond-shaped pewter designed bottle, the label made from pure white gold plate.  All this luxury comes at way over 1 million per bottle, a cheaper version minus the diamond can be yours for only $194,000.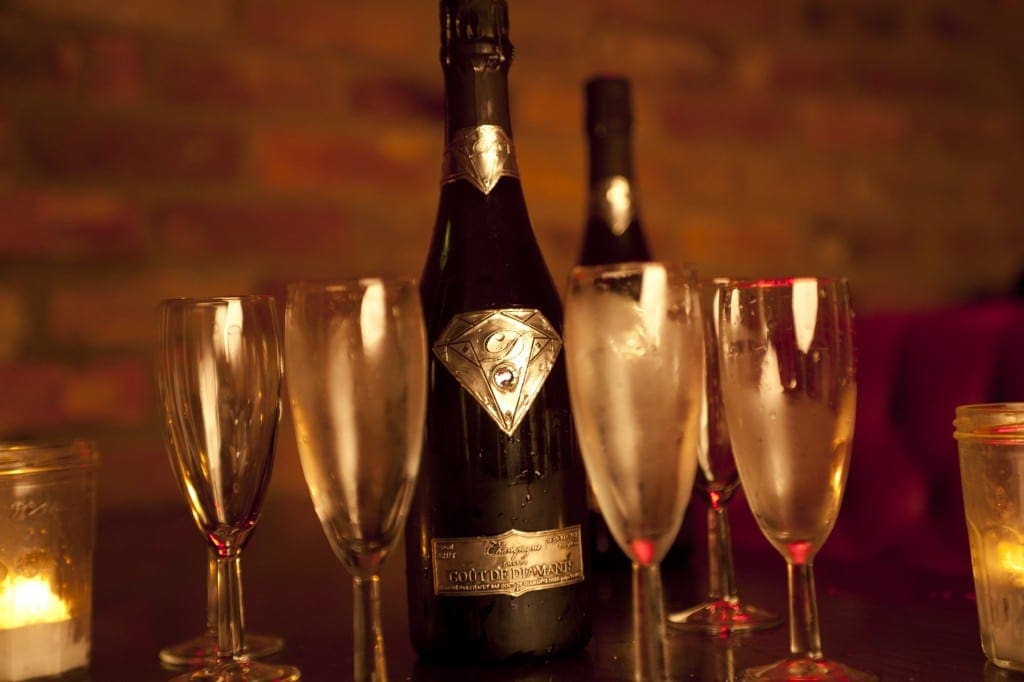 Related Posts: