Today, most of us are well acquainted with the 'celebrities' of wine – the Chardonnays, Merlots, Shiraz, and Sauvignon Blancs of this world. Indeed, ask most white-wine drinkers what they fancy after work, and more often than not, their response will be, 'I always go for a glass of Sauvignon Blanc.' Or perhaps a glass of Chilean Merlot. And why not, you might rightly ask? After all, these varieties can be just the ticket, offering fruit-driven wines at attractive prices.
But equally, there comes a time when it's time to branch out! Of course, we all have our comfort zones, but wine is wonderfully varied, and it's important to remember that the 6 or 7 'celebrity' varieties are not the be-all and end-all of wine. Moreover, you'll never know what potential new favorite you're missing if you never try it. So, in that spirit, Cellar Tours has prepared a guide to some of the more exciting underdogs and wine alternatives available today.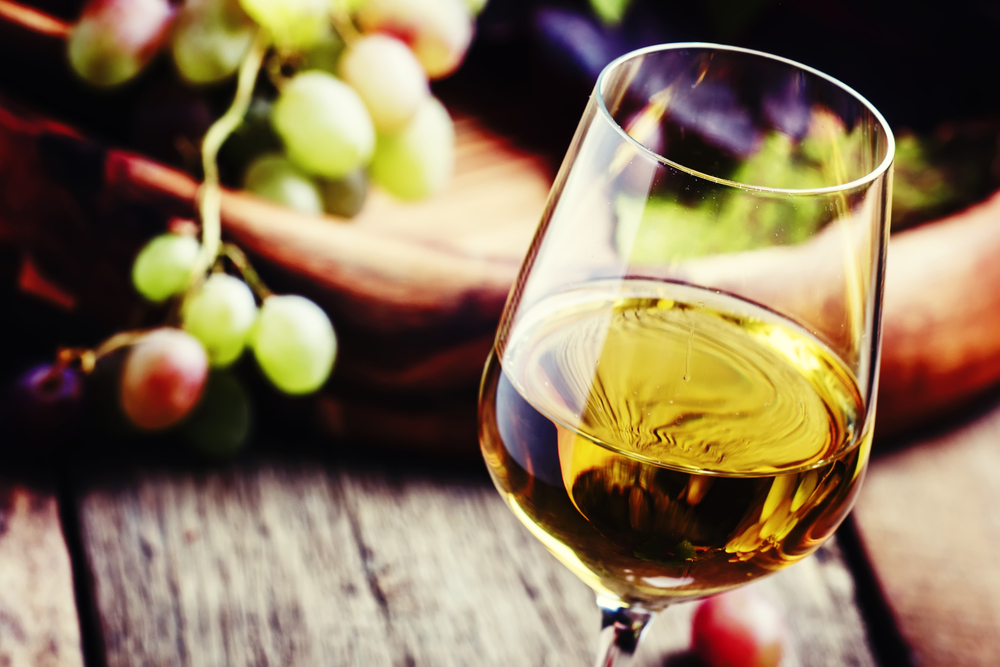 1.) For when you've had enough of pungent Sauvignon Blanc.
Yes, we all love pungent, gooseberry, and capsicum-scented Sauvignon Blanc from New Zealand, but after the millionth glass, it can also be, to be frank, a boring and obvious choice. I'm sure we'd all secretly like to try something else, but the question is where to start?
Well, you could start your foray into the lesser-known with a cool glass of Albariño or Godello, two aromatic, intensely fruity white grape varieties that are grown in Galicia, north-west Spain. The flavor profile of Albariño bears more than a passing resemblance to Riesling with wonderful citrus and green fruit characteristics. Godello usually has good acidity, soft fruit, and a spicy bouquet. Its structure is not dissimilar to Chardonnay, meaning that the winemaker has some license to coax out what flavors or aromas he/she sees fit. Both of these pungent, gorgeous wines deserve pairing with the finest seafood and light fish dishes – they are divine with scallops or sea bass! An excellent source of Albariño is the producer Santiago Ruiz; for a great Godello, try the wines of Louro do Bolo.
Another well-kept secret from northern Spain is the Basque grape variety Txakoli – virtually unpronounceable but very appetizing nonetheless! The grape produces a very dry white wine with bracing acidity and low alcohol content, a perfect match to the range of flavors you typically encounter in a tapas bar. It matches lighter summer dishes like salads and shellfish particularly well, but it's also the ideal pre-dinner first quencher. We'd recommend trying Txomin Etxaniz's Txakoli for a great introduction to the style.
2.) For when you cannot face anymore Chardonnay
The wine world is now full to bursting with competitors to the ubiquitous Chardonnay grape, now grown pretty much everywhere. For a start, Viognier can be just as sublime, the best examples are not obvious or overblown, and its apricot fruit is subtle and often quite exquisite. Some of the best Viognier comes from Condrieu in the Northern Rhone, but Australia and New Zealand also make good examples.
Or, give Italy's Fiano di Avellino a try. The grape's flavor profile of honeyed peaches is addictive, growing to perfection in the Avellino region in Campania. However, searching for the truly obscure white variety inevitably leads us to the delightful Assyrtiko. One of Greece's hidden secrets, the country has several indigenous varieties of enormous appeal, not least because of its natural freshness, balance, and poise. Assyrtiko is grown on the idyllic island of Santorini, producing delightful lime-scented wines noticeably marked by peppery spiciness from the island's volcanic soil. It should be served as an aperitif, the producer Gaia is probably the best company to trust with this variety.
3.) For when you're having a BBQ and giving the Shiraz a night off.
If you are looking for a BBQ-friendly red other than the ubiquitous Shiraz or Malbec, try Chile's Carmenere for a real treat. The grape is widely planted across the country and is often blended with other wines but works very well as a standalone varietal. It is a medium-bodied, aromatic variety with bags of spicy, berry fruits on the nose and palate. The tannins are usually soft and well-rounded, making them accessible to drinkers who dislike heavy reds. Carmenere will stand up to any strongly seasoned, flavorsome meat dishes; we love Queulat's Carmenere with lamb.
A lighter alternative would be Italy's Dolcetto, the unsung hero of the Piedmont region of northwest Italy. It's the perfect summer libation, offering black cherry and almond flavors, not too much tannin (if properly made), and slips off the tongue. Try it with summer pasta dishes, especially courgette and bacon penne. Giacomo Conterno makes the best Dolcetto, at least in our view.
Finally, spare a thought for possibly the rarest grape variety in the world – Tyrian. It was genetically cultivated by an Australian company, CSIRO, in the 1990s. Currently, only one winery – McWilliams Wines in Australia – grows the grape, a hybrid of Cabernet Sauvignon and the Spanish variety Sumoll. Tyrian ripens extremely late, offering plum and violets notes with a deep color and bright hue. Although you won't encounter it yet at a Manhattan wine bar, the company talks about exporting the variety. So who knows, in 15 years, Tyrian could become all the rage!
4.) For when Champagne just doesn't cut it anymore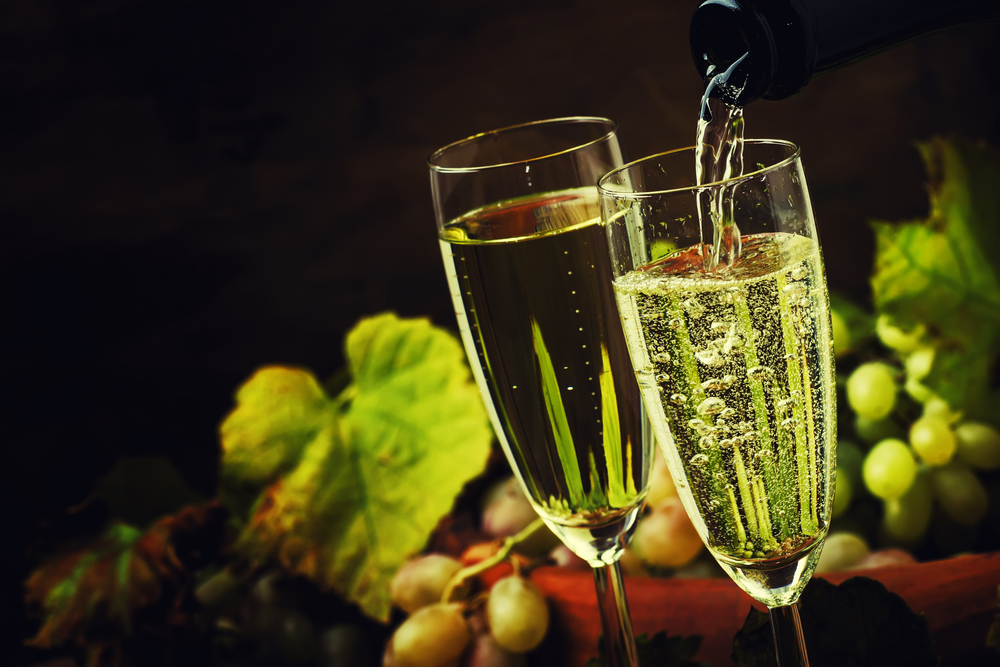 Good Champagne has it all: glamour, celebrity, and worldwide fame. Yet, not all superlative fizz is to be found in northeastern France. For a start, Italy's Franciacorta is increasingly giving Champagne a serious run for its money, a traditional-method sparkling wine made in the Brescia region of Lombardy, northern Italy. At its best, Franciacorta offers a riper, more fruit-driven cousin of Champagne, with lower acidity levels and a more tropical fruit flavor profile. However, the blend is often similar, a concoction of Chardonnay and Pinot Noir, sometimes with a dash of Pinot Blanc thrown in for good measure.
Or, give Californian "Champagne" a try. Over the past few decades, Moet, Taittinger, Roederer, and Mumm have invested in California. One of our favorites is Domaine Carneros, established by Taittinger in 1989. Its 2007 Blanc de Blancs is sublime – citrus fruit, melon, figs, vanilla, and brioche all compete for your attention.
But even wet and foggy England is starting to make a name for itself in the fizz department. For example, Ridgeview Estate in Sussex won the best sparkling wine Decanter World Wide Awards in 2010. Their Blanc de Blancs has been showered with awards and are widely acknowledged to rival the best Champagnes.
5.) For when your dinner guests are sick of Bordeaux and Burgundy
The beautiful cigar box, cassis, and raspberry flavors of a great Medoc can also be found in Georgia, of all places. Saperavi is a grape we hardly know – there's a vast amount of it in Georgia, Moldova, and various regions around the Black Sea – but at its best, it produces classy, balanced reds with good acidity and flavor in spades.
But what about Burgundy, the world's greatest expression of the Pinot Noir grape? Surely no other region could hope to match that! Actually, Barolo gives it a pretty good run for its money. Nebbiolo is a wonderful grape, offering the same finesse and transparency of flavor like a good Burgundy, with a similar weight. Its intoxicating perfume of red fruits and spice ages gracefully into leather, plum, and tobacco – top examples boast a truly remarkable intensity. Or, in other words, more than a match for any Chambertin.
Related Blog Posts: