Best Restaurants in Lake Como and Garda
The Italian lakes have long attracted discerning visitors in search of tranquility, relaxation, and, of course, outstanding food & wine. Set among picturesque landscapes, Lake Como and Garda are simply long expanses of water nestled right against the mountains, with exquisite views offered as standard. Despite attracting numerous visitors in the summer months, the Italian lakes have kept their sense of refinement and tranquility – it's simply impossible not to feel relaxed and content in such beautiful surroundings.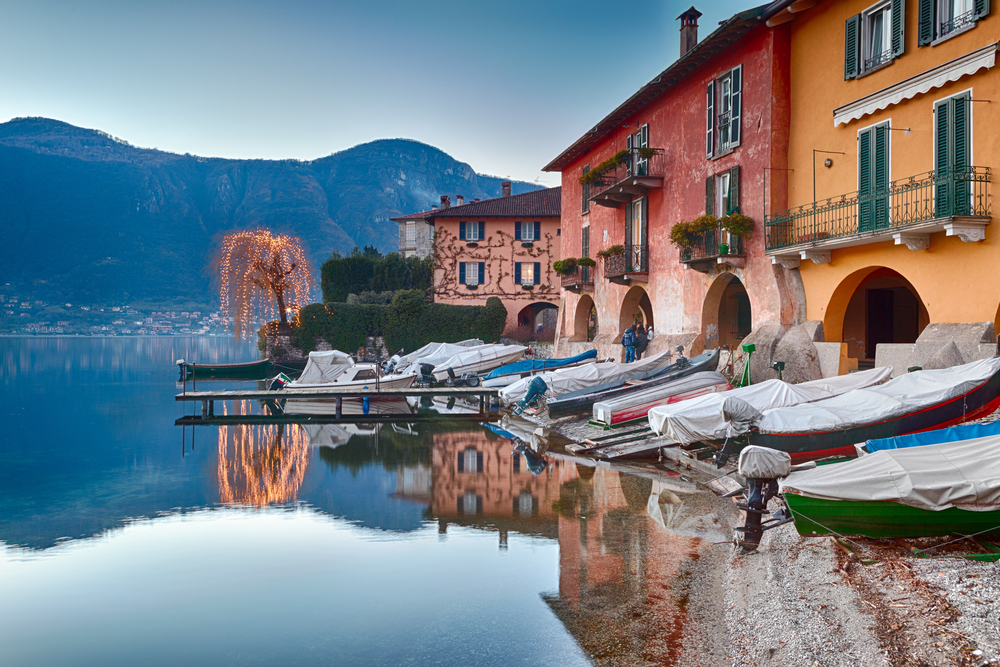 And it is precisely this wonderful setting, which ensures that dining out in Lake Como and Lake Garda is rarely anything other than memorable. Of course, lackluster restaurants do exist, but they are outnumbered by some truly splendid venues, which offer both magical vistas and superlative food & wine in abundance. Moreover, some of Italy's greatest food regions – including Piemonte and Lombardy – are close by, so expect menus that showcase the best of Northern Italy's varied cuisine; great risottos, veal fillets, and mouth-watering pasta dishes are de rigueur. Not to mention Franciacorta, Italy's premium sparkling wine style made in the nearby province of Brescia, in Lombardy.
So to celebrate our love affair with Italy's majestic lake regions, we have hand-picked a selection of our favorite restaurants, perfect for that romantic evening; indeed, how could romance fail to blossom in the captivating and utterly idyllic Italian lakes?
With Cellar Tours, you can experience these restaurants for yourself on a Gourmet Grand Tour of Italy.
Lake Como
Situated in a truly magnificent landscape, Como is a firm favorite with locals and visitors who come to relax and enjoy the finer things in life. For this long, narrow lake, also known as Lario, is full of great restaurants and cellars, not to mention fine views of the Alps:
Restaurant  Veranda at hotel Villa D'Este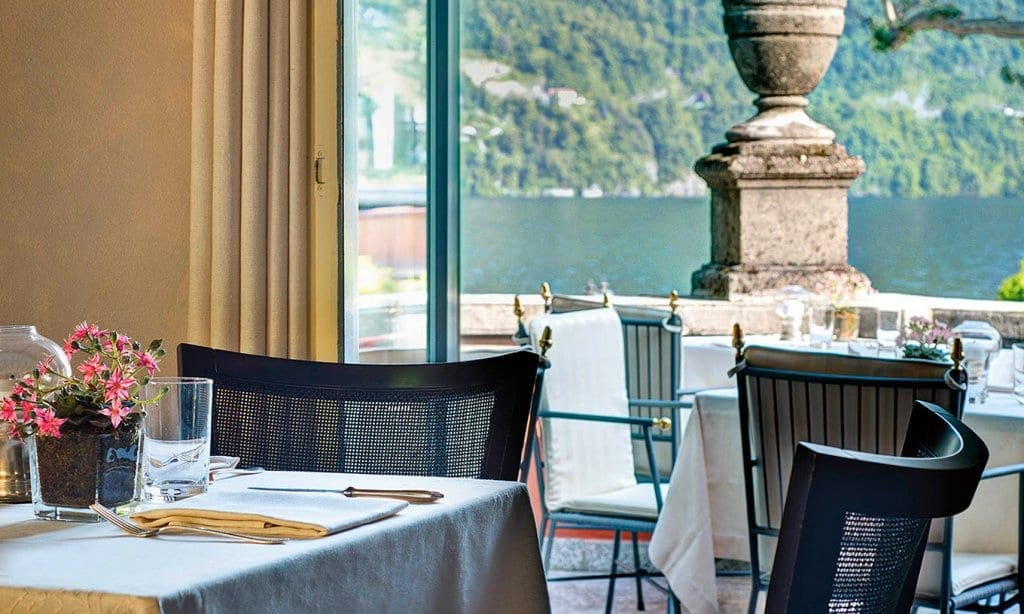 Via Regina, 40
22012 Cernobbio
Website: www.villapadierna.es
A palatial villa facing one of Italy's most enchanting lakes, Villa D'Este stakes a reasonable claim on being the country's finest hotel. It has been welcoming guests since 1873, although its history dates back more than 500 years when Lake Como was then famous for its silk industry. Today, it contains one of Italy's greatest restaurants – La Veranda. Indeed, the setting is fit for a King (or Queen) – an expansive dining room boasts suitably impressive views of both the hotel's gardens and Como, with alfresco dining possible in the summer months. However, the kitchen keeps things relatively simple (but delicious) so expect perfect risottos, divine spinach, and ricotta tortellini, and best of all, their signature dish of the famous Veal Milanese. The wine list is also similarly grand and majestic – La Veranda's cellar contains thousands of rare vintages, showcasing the best from Barolo, Burgundy, and Champagne.
Yet, for all the majesty of the restaurant and its location, none of that would mean anything if it wasn't for the professionalism, warmth, and hard-work of the staff at Villa D' Este. It is, without a doubt, the best service on offer in Italy today.
---
Ristorante Bilacus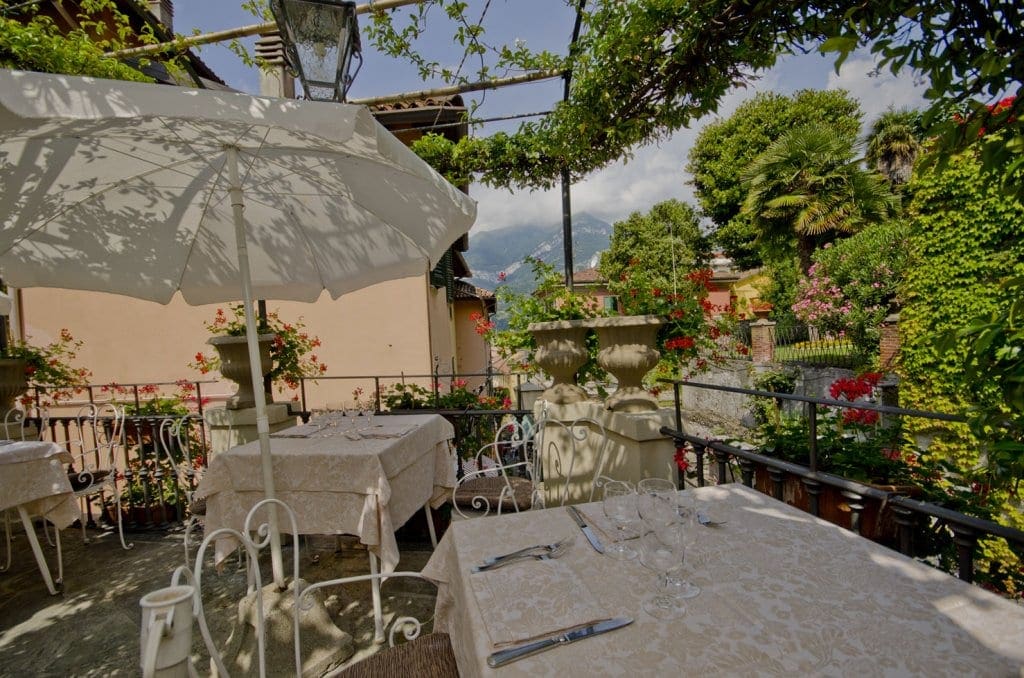 Via Serbelloni 32, Bellagio
Website: www.bilacusbellagio.it
One of Bellagio's most desirable dining locations is a gorgeous, secluded alfresco dining terrace with views of the mountains and the town below. Flowers of all domination's line the terrace, while the interior is suitably traditional and homely. On arrival, a family member will warmly escort you past the dining room to the packed terrace, which is surely one of the most romantic spots in the lake. Run by the same family for generations, Bilacus follows the general Como trend of serving traditional dishes cooked to perfection – no overwrought molecular creations here, thank you very much! Start with Valtellina air-dried beef before tucking into a delicious bowl of linguine pasta with clams. Desserts range from the obligatory tiramisu to 'Vanilla ice cream drowned in whiskey.' Believe us; it's nicer than it sounds.
---
Al Veluu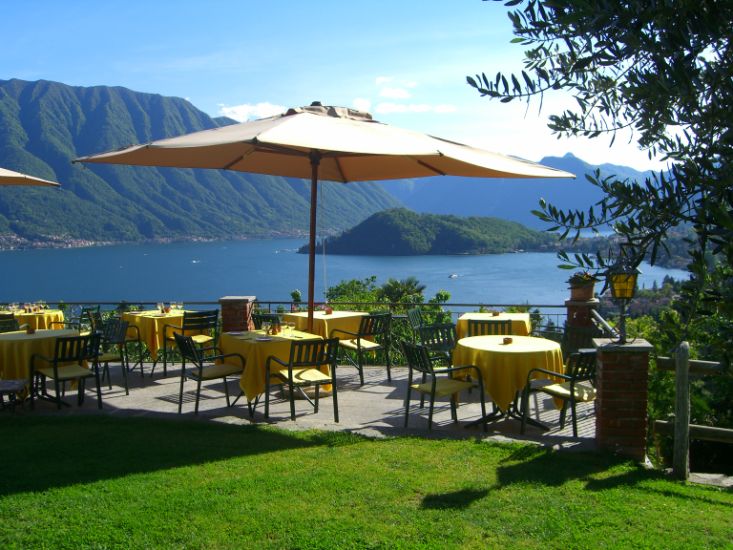 Via Rogaro, 11, 22019 Tremezzina
Website:www.alveluu.com
If you want to experience a really memorable view of Lake Como, then make sure to drive up the steep road to Al Veluu and discover one of Como's most romantic dining spots. In the summer months, alfresco tables afford unrivaled views of sunsets across the lake, perfect for that all important pre-dinner aperitif. However, this wonderful restaurant doesn't just trade on the views alone: the food and service are pretty special too. Expect regional dishes cooked to perfection, accompanied by a mouth-watering selection of local vintages, with prices to match. Indeed, Al Veluu is far from reasonably priced but taken as a whole; it amounts to the perfect way to spend a summer's evening in Como. And for the views alone, it comes highly recommended.
---
Lake Garda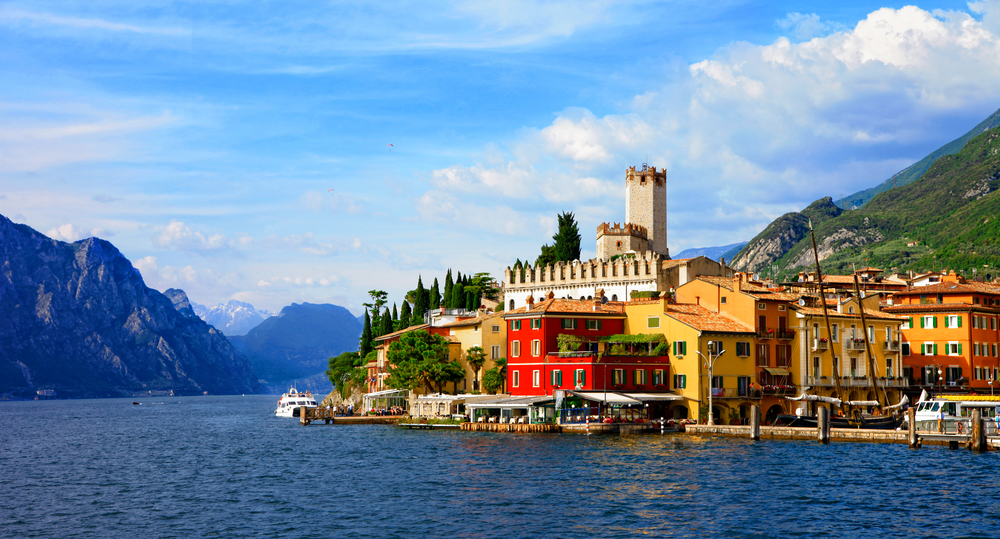 A picture-postcard and justifiably famous destination, Garda is the largest of the northern Italian lakes and borders the three regions of Trentino, Lombardy, and Veneto. And so it's little surprise that Lake Garda is full of excellent restaurants, with views to match:
---
La Speranzina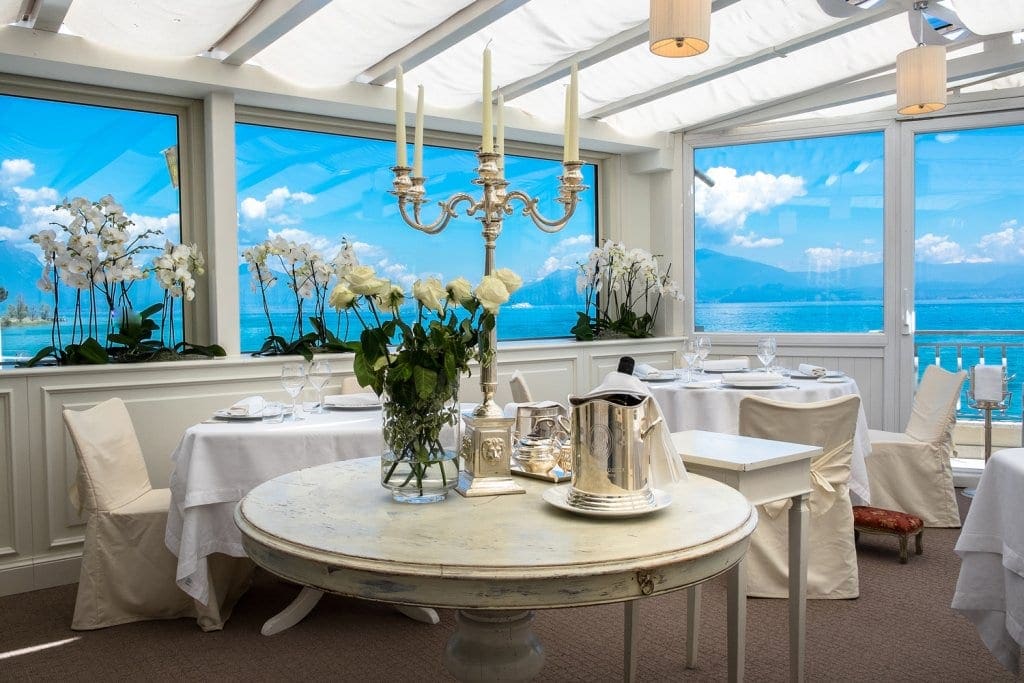 Sirmione (Bs) – Via Dante, 16
Website:ristorante.lasperanzina.it
The feather in the cap of Lake Garda's restaurant scene, La Speranzina, is everything a high-end formal restaurant should be. In fact, the setting is nigh-on perfect: situated only a few paces from Sirmione Castle, the restaurant boasts what are surely the finest views of Lake Garda from its majestic whitewashed patio. The interior in this gorgeous restaurant is no less stunning: sleek and elegant; La Speranzina is furnished in Provencal style, complete with bright colors and, of course, it's signature romantic alfresco terrace. The menu too is highly inventive and successful: foie gras with scallop and club sandwich; tortellini with mascarpone and Breton lobster; turbot with asparagus and saffron and roast duck with celery and kumquat are all utterly exquisite. Their high standards are also evident in the extremely courteous service, which remains simultaneously polished and relaxed. The wine list, too, is no less grandiose – La Esperanzina has enough of the fine and rare to keep oenophiles occupied for a lifetime.
---
Ristorante Gemma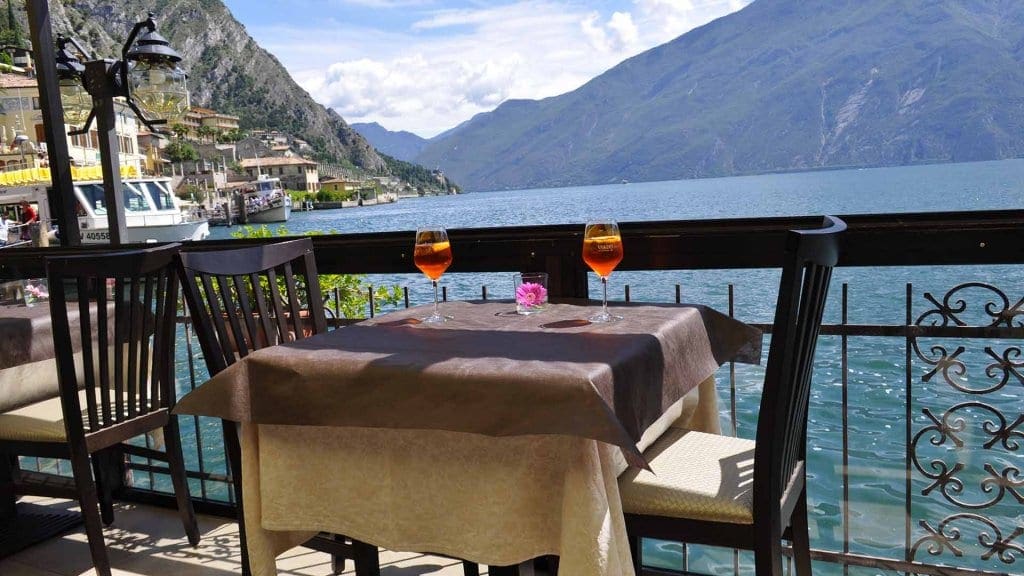 Piazza Garibaldi 12
Website: www.ristorantegemma.it
One of the most romantic spots in Lake Garda, Ristorante Gemma takes its cooking very seriously too. Still, they would come in droves for the setting alone: a charming lakeside house overlooks Lake Garda's shores, with alfresco dining throughout the summer months. Arrive, order a glass of Prosecco and prepare to be stunned by the amazing views. Meanwhile, the kitchen will prepare a traditional menu that rivals any restaurant in Garda. Start with beef-carpaccio with pickled vegetables and Garda-cheese before enjoying their divine grilled king prawns, served with a pea and cauliflower sauce. Pasta lovers will go nuts for the ravioli stuffed with braised beef, while seafood aficionados should try the mixed seafood plate. Like the wine list, desserts also don't disappoint – their homemade tiramisu is the stuff of legends.
---
Vecchia Malcesine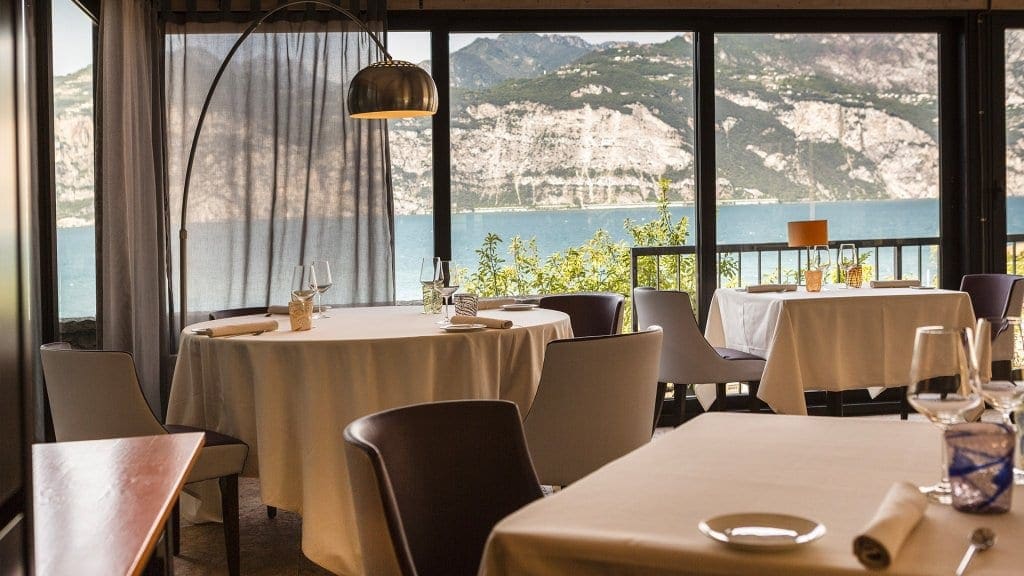 Via Pisort, 6
Website: www.vecchiamalcesine.com
The thrill is getting there. You'll need to take a ferry across the lake to Malcesine, where you'll find a top-notch gourmet restaurant with incredible views into the bargain. Vecchia Malcesine does classics and inventive dishes with determined style and grace and is surely one of Lake Garda's finest restaurants. It offers several tasting menus which are full of surprises: a starter of donkey tartar with chili, lamb, and codfish ravioli; veal cooked in smoked milk; and, to finish, apricot, caprino cheese, and ginger ice cream. The setting is no less perfect, but then again, who's looking at the water when there is so much art on the plate? A sizeable wine list and warm, professional service round things off nicely.
Related Posts: