As one of the undisputed food capitals of the world, Paris rarely disappoints gastronomes in search of a memorable dining experience. Of course, it pays to have a recommendation; Paris, like all international cities, has more than its fair share of rip-off dives, only frequented by unsuspecting tourists. But at its best, Paris is unrivaled in Europe for the sheer variety of destinations – everything from the ubiquitous sidewalk cafe to the numerous bistros and brasseries that provide something more substantial. Not to mention Paris' ever-expanding firmament of Michelin-starred restaurants, the best of which are in a league of their own, both in the quality of their cooking and service, which is among the finest in the world.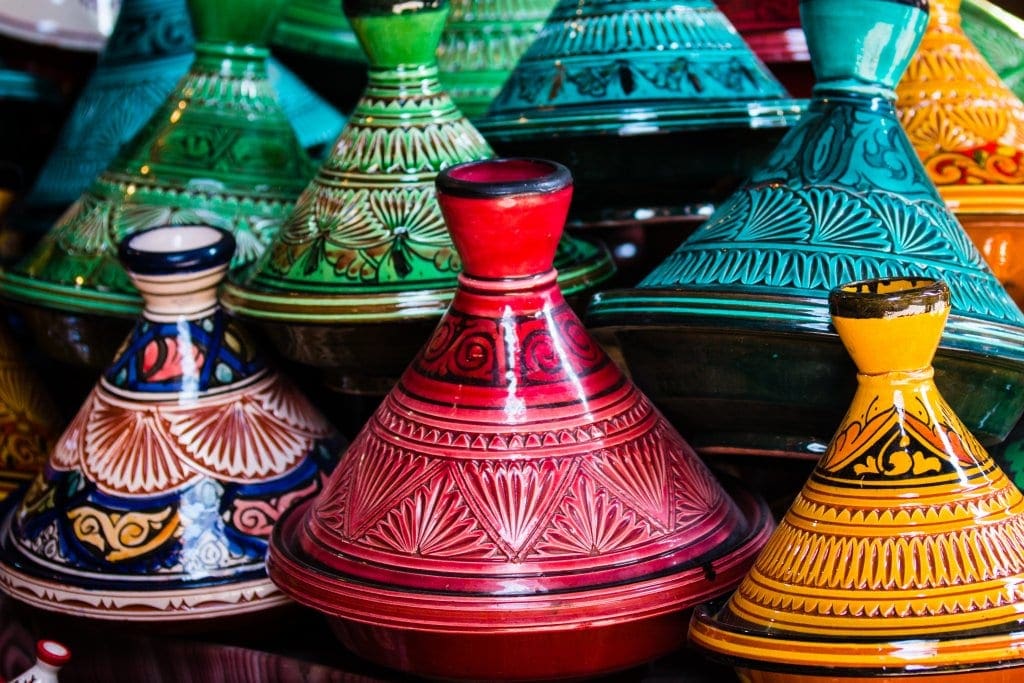 Yet, there comes a time when visitors begin to tire of haute cuisine and endless nights of Confit du Canard and Coq au Vin. For as wonderful and iconic as French cuisine is, even the finer things in life can become tedious, and most of us crave a little variety while on vacation. Thankfully, Paris does not disappoint in this regard, and over the years, foreign dishes have become as commonplace as Crepes Suzette. Immigration has undoubtedly played a decisive part in challenging accepted traditions, adding unprecedented variety to Paris' culinary scene.
Indeed, today you are just as likely to encounter the nems and pho of Vietnam, the couscous and tajines of Morocco, and the boudin antillais (West-Indian blood pudding) from the Caribbean in France's stunning capital. Indian, Chinese, and Japanese food are also trendy in Paris; in fact, Paris has a better selection of foreign restaurants than any other city in France. You can explore France's delicious cuisine with Cellar Tours on an exclusive private customized French Food & Wine Odyssey.
Paris' growing collection of international restaurants can be found all over the city and run the gamut from the Michelin-starred to ramshackle. However, one of the largest concentration of foreign restaurants is to be found in a labyrinth of narrow streets in the 5e arrondissement, across the Seine from Notre Dame. There are numerous Greek, Indian and North-African restaurants between rue St-Jacques and boulevard St-Michel, so many in fact that the sheer choice of venues – some of them lackluster and touristy – can be overwhelming. Thankfully, Cellar Tours is on hand to separate the wheat from the chaff, with our hand-picked selection to Paris' best foreign restaurants below:
American Restaurants
Joe Allen
www.joeallenparis.com
30 Rue Pierre Lescot
Tel: 0033 142 36 70 13
Shock horror – Parisians have embraced American cuisine! In fact, if the queues for Joe Allen are anything to observe, they have positively fallen in love with this New York style brasserie, which offers the best value brunch in town. An institution since it opened in 1972, Joe Allen is famous for its barbecue spare ribs, Caesar salad, and pecan pie with whipped cream, which are some of the best outside of the US. Not to mention the warm, friendly service – now that is a real rarity in the City of Light! Just make sure to book well in advance, as Joe Allen gets packed out at weekends.
North African Restaurants
Le Souk
1 rue Keller
Tel: 0033 149 29 05 08
Arguably Paris' finest North-African restaurant, Le Souk is as renowned for its Arabian Nights décor as much as it is for the superlative Moroccan food. Indeed, with window sills lined with spice-filled clay pots to the exuberant, but never kitsch, Moroccan interior – it is little wonder that both tourists and Parisians adore Le Souk. The food is also everything you would hope for: authentic tajines and couscous in addition to superb meat and fish grills. Try the duck tajine and prepare to be amazed. Service is also very un-Parisian, and the prices are very reasonable, making Le Souk a firm favorite when you can't face another helping of Confit du Canard.
Kootchi
www.facebook.com
40 rue du Cardinal Lemoine,
Tel: 0033 144 07 20 56
The owners of Kootchi have successfully recreated the atmosphere of a typical Afghan caravanserai at the heart of Paris' Latin Quarter, a fitting destination for such a romantic restaurant. Expect a warm welcome from the staff, who arrive with delicious plates of qhaboli palawo (veal stew with nuts and spices) and borani palawo, a pungent and spicy vegetable stew. The drinks on offer are no less exotic: dogh is reminiscent of an Indian salted lassi, and the traditional halva perfumed with rose and cardamon is the perfect pick-me-up after a long day sightseeing.
Asian Restaurants
Indonesia
www.indonesiaparis.fr
12 rue de Vaugirard,
Tel: 0033 143 25 70 22
What sort of flavors will the curious gastronome encounter in Indonesia? Well, the clue is in the name (despite the stunning lack of originality shown by the owners!). Indonesia is a real gem in Luxembourg and one of only a couple of Indonesian restaurants in Paris – not to mention the best. The cooking is some of the finest outside of Jakarta – rijstafel, lumpia (spring roll), and the exquisite beef rendang, which is beef cooked in a moreish peanut and chili sauce. Warm service with a smile, traditional Indonesian décor, and the pungent smell of incense create a very authentic Indonesian atmosphere.
Ossek Garden
www.ossekgarden.fr
14 Rue Rampon,
Tel: 0033 148 07 16 35
Lovers of Korean food need look no further – Ossek Garden, a stone's throw away from place de la Republique, is an excellent and cost-effective way of sampling Korea's finest without forking out for a flight to Seoul. Their specialty is barbecues as well as bibimbap, which is a rice dish served in a sizzling pot topped with thinly sliced beef and vegetables, before being bound by raw egg and flavored with a chili-laced soybean sauce. Other delights include Korean curries, spring rolls, and distinctly un-Parisian-like service.
Mai Thai
www.maithai.fr
24 bis Rue Saint-Gilles,
Tel: 0033 142 72 18 77
Mai Thai brings the pungent flavors of Thailand to Paris' famous Le Marais district, complete with bright colors and Buddha figures scattered around the restaurant. The welcome is also entirely befitting with the reputation of the Land of Smiles, and the friendly, affable service is one of the key highlights in a city renowned for surly waiters. It is the cooking that really delights, authentically spiced dishes such as the famous red Thai curry and the best chicken satay in France. Immigration into Paris has given Mai Thai considerable competition over the past 5 years. Still, it remains the safest bet for visitors looking for a slice of the Orient in central Paris.
Chinese Restaurants
Shang Palace
www.shangri-la.com
Shangri-la Hotel Paris 10, avenue d'lena
Tel: 0033 153 67 19 98
Paris' only Michelin-starred Chinese restaurant, the high-end Shang Palace, is at the very top of its game. The décor alone is worth the price of a meal: ornate jade panels shipped-in from China, silks, and gorgeous tables lend the Shang Palace a truly palatial air. The food is no less spectacular: hot shrimp and pork dumplings with crab row; crispy deep-fried prawns with garlic and chili; silky barbecued pork with honey and chicken and duck served in a steamed lotus leaf are all exquisite. The service, as you'd expect at such a classy address, is perfect – attentive, professional, and faultless.
Japanese Restaurants
Yen
www.yen-paris.fr
22 rue- St Benoit
Tel: 0033 145 44 11 18
Offering an authentic slice of Tokyo in a city generally bereft of good Japanese restaurants, Yen is light on décor but heavy on flavor. Indeed, Yen takes minimalism to the next level, with its sparse dining room, uncovered wooden tables, and slate flooring. But, what it lacks in style, it more than makes up for in substance, with a fantastic range of Japanese dishes including soba (noodles), tempura, and aubergine miso. The teriyaki beef is pretty unmissable, too, as is the extensive range of sake up for grabs.
Related Blog Posts