If you enjoy drinking Loire Valley Chenin Blanc, you'll love Falanghina. Once described as 'the wine of Emperors,' it is a glorious white variety, capable of producing very fragrant and complex wine – that signature note of volcanic minerality is the gift of Campanian terroir. Unoaked examples are beautifully fresh and saline, although a touch of wood – or lees aging – can turn Falanghina into a facsimile of the great icon wines of Nicolas Joly.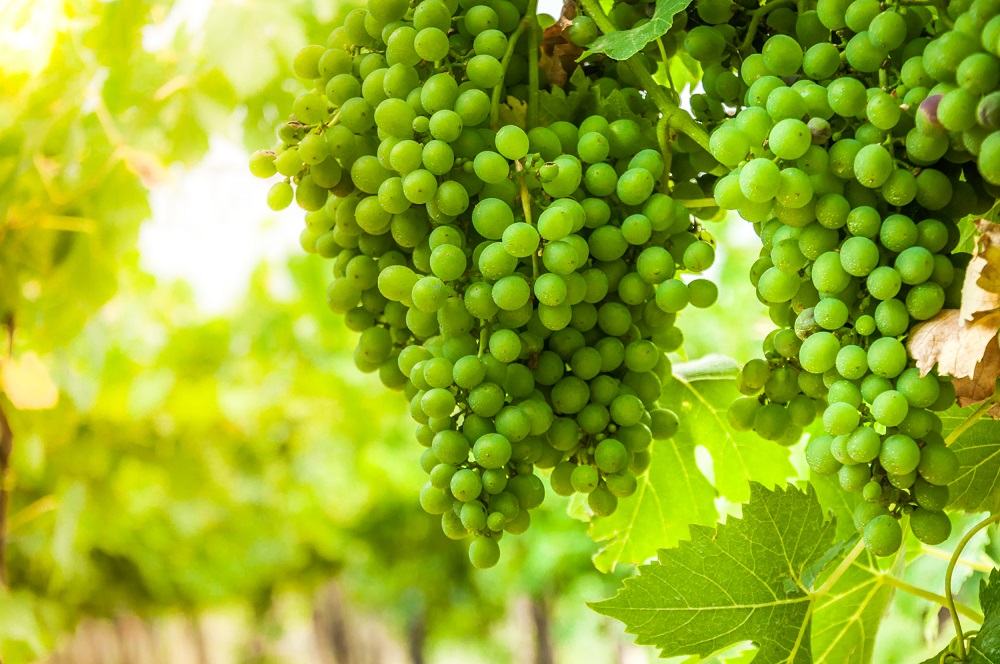 And yet, the grape almost completely disappeared from Italian vineyards in the 20th century. Forced internationalization, allied to commercial pressures, encouraged many growers in Campania to focus on bulk volume and marginalize esoteric styles like Falanghina. However, if it were not for the passion and dedication of winemaker Leonardo Mustilli, this wonderful grape probably would have never been resurrected. Thanks to his inspirational hard work, Falanghina is returning to the Campanian landscape, where it belongs.
History and viticulture
Falanghina has been grown in the vineyards of southern Italy for centuries. A succession of European powers, including the Etruscans, Greeks, and Romans, left their indelible mark on Campania, not least their passion for the vine. Historians believe that Falanghina was introduced to Italy by Greek traders who arrived in Campania in the 8th century BC. Yet they could not hold onto their prize, relinquishing control to the Romans, who maintained a vast empire for many centuries. Nevertheless, the arrival of this great power was no bad thing for farmers of the Falanghina grape. It soon became the toast of Roman aristocracy, particularly in Rome. Described as heavenly nectar by the Roman poet Pliny the Elder (who sadly died while observing Vesuvius erupt in AD 79), it was used – as part of a blend – to make an unctuous sweet white called Falernian. Produced in a way that would horrify contemporary wine lovers, the Greeks and Romans boiled their wines before adding herbs, spices, and sugar. The result was something that no modern consumer would recognize; a darkly-colored and oxidative brew brimming with residual sugar. But this is precisely what the era demanded – Falernian became the toast of the court in Naples and, subsequently, the papacy.
After the Western Empire collapsed, however, Campania witnessed a series of major political upheavals and violent conflicts. The Normans ruled southern Italy for a time, unifying a collection of diverse regions into a political entity called the Kingdom of Sicily. Yet following the conquest of Charles I of Anjou in the 13th century, Sicily claimed its independence after a bloody uprising. Campania, however, decided not to follow this path, eventually becoming part of the Spanish Empire – including substantial territories in Central and South America – in the 1500s. This opened up new trade opportunities, generating vast wealth for the merchants, landowners, and magnates of the Spanish realm. Campania did not become part of a unified Italian state until 1861.
Meanwhile, phylloxera was starting to cause havoc in the vineyards of southern France. Due to an error by British horticulturists, this poisonous louse (indigenous to the US) was exported to Europe in the latter half of the 19th century. Killing vines everywhere it went, phylloxera devastated the wine industries of several major regions in France and Spain.
However, as luck would have it, the volcanic terroir of Campania proved to be an inhospitable terrain – phylloxera cannot survive on these igneous soils. In addition, growers discovered in the 20th century that Falanghina has an inbuilt resistance to the disease. As a result, relatively few vineyards were lost to phylloxera in the early 1900s. Nevertheless, the variety started to disappear from the hills of southern Italy in the mid-20th century. Economically depressed winegrowers sought to earn easy money from international varieties such as Cabernet Sauvignon, which, at the time, were worth far more than esoteric gems like Falanghina. Thus, many vines were grubbed up in the 1950s and 1960s until the variety was on the edge of extinction. For a time, it seemed as if this precious part of Campanian history was due to bow out.
Thankfully, one man saw past the short-sightedness of this forced internationalization – Leonardo Mustilli decided to bring Falanghina back from the dead in the 1970s. At this point, the few remaining parcels were hidden in field blends, seldom made into a varietal wine; Mustilli's genius was to isolate the grape and use massal selection to create new plantings of young vines. Bottling his first vintage in 1979, Mustilli's work eventually caught the attention of other producers in Campania, including the modern-day giant Feudi di San Gregorio. Established in 1986, Feudi di San Gregorio has done much to put Campania's unique and original wine flavors on the global map, not least Aglianico, Greco di Tufo, Fiano, and Falanghina. The introduction of modern vinification techniques has also benefited greatly, resulting in a new generation of fruit-driven and aromatic Campanian whites.
However, two distinct varieties are used to make wines labeled as Falanghina: Falanghina Flegrea and Falanghina Beneventana. That said, oenologists rarely distinguish between them, at least in terms of consumer marketing and communication. Moreover, the Flegrea and Beneventana variants are liable to produce generous yields unless vine growth is strictly controlled. As with many Campanian white grapes, judicious pruning is the secret to success in the fermenter.
Winemaking
Conventional wisdom suggests that aromatic varieties like Falanghina should never see even a hint of new oak. It's a winemaking philosophy that emphasizes fruit and finesse rather than power or structure; Alsatian winegrowers seldom use oak to produce their Riesling wines for that very reason. However, while unoaked Falanghina can be delightful to drink, certain producers have been experimenting with a touch of oak maturation and/or lees aging. The early results are encouraging, adding a new dimension to this versatile grape.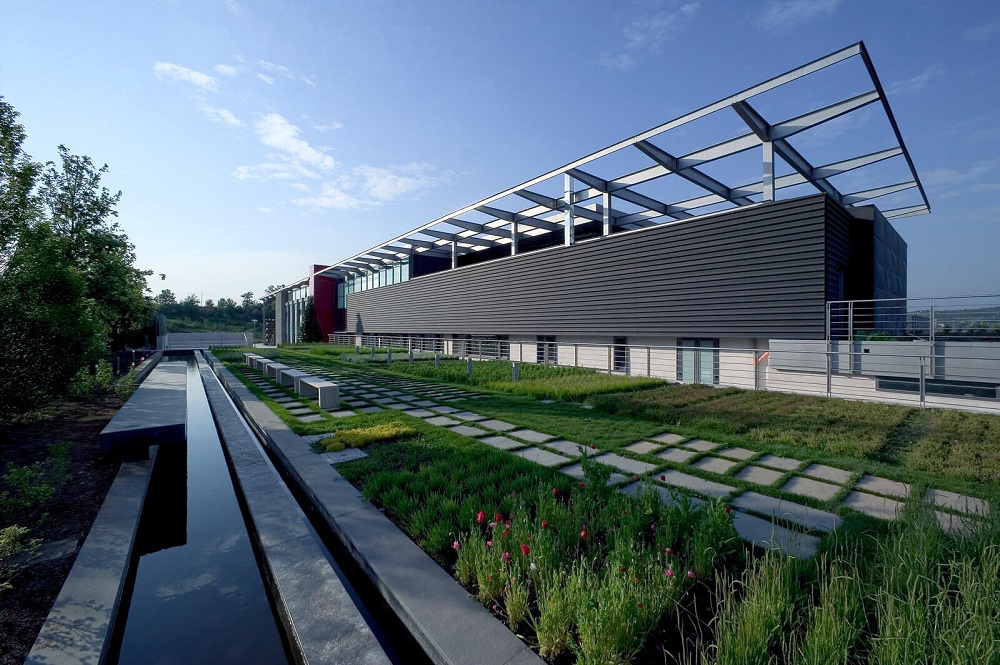 Feudi di San Gregorio winery in Campania
That said, many of the top labels are made exclusively in stainless steel. In the case of Feudi di San Gregorio, whole bunches are gently pressed to extract pure must, free of phenolic compounds. The juice is then chilled and clarified in stainless steel at low temperatures before fermentation. This approach helps to protect primary fruit aromas, creating a style of white that is in hot demand. Yet the winemaker at San Gregorio advocates using maturation on the fine lees to enhance texture and mouthfeel – wines are left in contact with the dead yeast cells for about five months. Although it sounds quite unattractive, this fermentation by-product is very beneficial; luxury Champagne, such as vintage Krug, has matured on its lees for over a decade! In addition, the yeasty sediment contains complex flavor-enhancing compounds, such as amino and fatty acids.
After the aging process is complete, most wines are filtered before bottling. The style of wine that emerges is very fresh and bright, with citrus, apple, and nectarine flavors on the mid-palate. However, lees aging tends to bring out richer, creamy notes and a distinct scent of pine. Maturation in oak will only accentuate these characteristics further, although an excess of new wood can destroy Falanghina's fruitiness and inherent charm. Therefore, when using barrels in the production of aromatic styles, caution is the better part of valor.
The great revival
Any grape variety associated with the Roman god Bacchus has to be worthy of a closer look. It is said that in the hills northwest of Naples, Bacchus used his divine power to cover the slopes of Mount Massico with vines. This was in response to the magnanimity of a Campanian farmer called Falernus, who took pity on Bacchus after he assumed mortal form. According to the legend, Bacchus established a wine style known as Falerno in his godly image; Falerno became the toast of the Roman Empire, loved by the cultural elites.
Today, the region forms part of the Falerno del Massico DOC (appellation), producing both red and white styles – the latter is based on Falanghina. The heart and soul of Campanian wine reside in these majestic hills, encompassing the pretty villages of Sessa Aufrunca, Cellole, Mondragone, Falciano del Massico, and Carniola. Planted on mineral-rich volcanic terroir, Falanghina yields particularly fragrant and spicy wine in this corner of southern Italy, with aromas of pine nuts, lime cordial, and thyme. Thanks to the undulating landscape, growers can take full advantage of site elevation, with the concomitant diurnal temperature variation keeping acidity level vibrant. For this reason, Falerno del Massico is associated with (some) of Italy's finest whites based on the Falanghina grape.
Of course, there are no monopolies in Campania. Awarded DOC status in 1997, Sannio has recently attracted a great deal of investment, not least from Feudi di San Gregorio and other key stakeholders. Moreover, with over 1100 hectares under vine, there is a wide range of terroirs, aspects, and elevations to harness in the zone. Typically, the best sites at higher altitudes yield utterly beguiling Falanghina wines marketed as Falanghina del Sannio DOC. Indeed, top vintages can improve in bottle for over a decade, with their luscious aromas of honeysuckle, roasted pine nuts, and vanilla.
Yet, 25 years ago, critics used to joke that you needed a corkscrew and a sense of humor to explore Campanian white grapes. But you didn't hesitate with local gastronomy: now the white wines have caught up with it – raced ahead. Modern-day Campania is as self-sufficient as any great European vineyard. After a few false starts, it can hold its head high.
Top producers of Falanghina wines: