Portuguese Grape Varieties
The diversity of grape varieties in Portugal is incredible, especially considering the relatively small area under vine. There are over 250 native grape varieties, many international ones increasingly being vinified here and very successfully. The almost infinite choice of varietals and the differentiating terroir result in fabulous, versatile wines that are just getting better and better. Here we have included some of the main varieties you are most likely to come across, as you will see some with amusing names…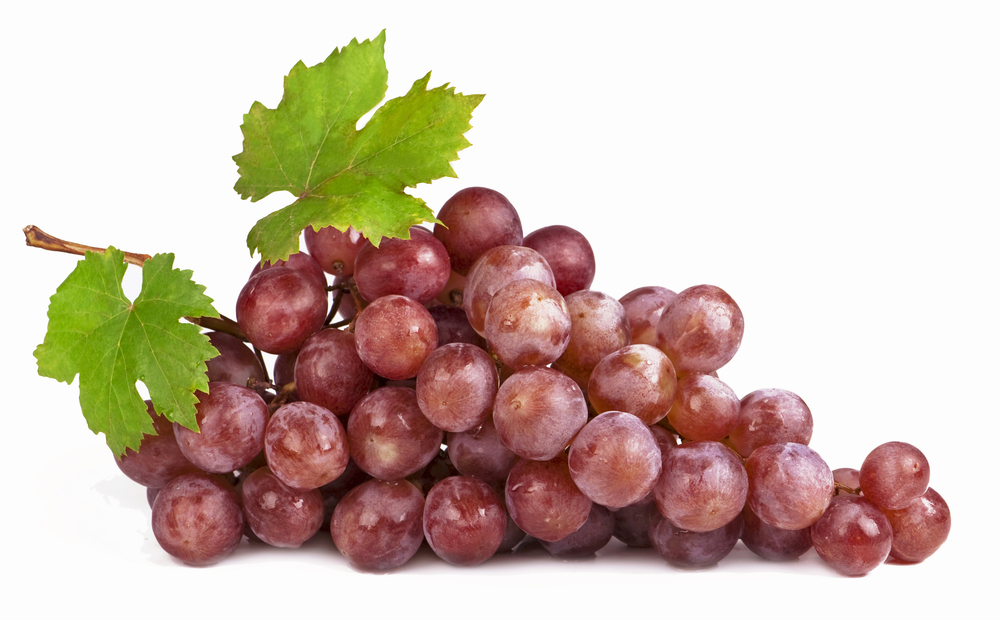 Enjoy the delicious wines produced by these grapes on a Luxury Food & Wine Tour of Portugal with Cellar Tours.
Red Portuguese Grapes
Alfrocheiro Preto: main grape in the Dao, rich in color
Alicante Bouschet: a cross between Petit Bouschet and Grenache, cultivated mainly in Alentejo. read more
Aragonês: see Tinta Roriz. read more
Alvarelhão: – Northwest of Portugal, mainly in the Douro Valley. It can also be found in Galicia (Spain)
Aragonez: the same grape as the Spanish Tempranillo
Baga: – Main grape used for wines in Bairrada appellation, also used in Alentejo and Ribatejo. High-quality grape. read more
Bastardo: – funny named grape grown in the Douro, early ripening. Used in Dao extensively. read more
Castelão Frances: – also see "Tricadeira Preta". Called "Periquita" in the Setúbal Peninsula, from where it originates, and "Joao do Santarem" read more
Jaen – mainly grown in the Dão region, producing soft and velvety reds.
Moreto: widely grown blender grape all over Portugal, not used in single varietal wines
Moscatel Galego Roxo: related to the Moscatel Galego grape, used in the Setúbal Peninsula to produce small quantities of fortified wines
Mourisco: small plantings in the Douro
Ramisco: – Main grape in Colares region, very tannic
Rufete: Usually found in blends from Douro and Dão
Tinta Caiada: produces wines with good acidity, intensely colored that are best drunk young. Mainly used in Alentejo.
Tinta Amarela: grown in the Douro, Setúbal Peninsula, Estremadura and also Alentejo (where it is called Trincadeira Preta). read more
Tinta Barroca: ancient grape varietal, grown in the Douro for hundreds of years, one of the blender grapes for most ports. Interestingly this grape is being grown widely in South Africa. read more
Tinta Negra: the main grape from the island of Madeira, mainly used in fortified wines
Tinta Roriz: called Tempranillo in Spain, in Portugal it is used widely in Port making and also in the production of still reds in the Alentejo where it is called " Aragonês," in Dao and the Douro for table wines. read more
Tinta Cão: a Douro grape is also being used to make high-quality still red wines. read more
Touriga Francesa: one of the main grapes grown in the Douro (over 20% of all plantings), characterized by its powerful bouquet
Touriga Nacional: considered to be one of the best grapes in Portugal, a noble variety, One of the principal grapes grown in the Douro Valley for port wines and also the Dao. read more
Trincadeira Preta: also called Tinta Amarela and Castelão Frances
Vinhão (Souzão Douro Valley): main grape of the Vinho Verde and Minho regions. read more
---
White Portuguese Grapes
Antão Vaz: citrusy, an acidic grape used in Alentejo. read more
Alvarinho: grown in Northern Portugal and used for Vinho Verde, high quality. Some say it is related to the "Albariño" of Galicia, Spain.
Arinto de Bucelas: used in the Bucelas appellation for still and sparkling wines, also widely in the Alentejo (for delicious dry, lemony, fruity whites), Bairrada, Setúbal, and other regions. It's one of the oldest Portuguese varietals. read more
Avesso: used in the Vinho Verde appellation, aromatic and acidic
Azal Branco: Second most planted grape in Minho after Loureiro
Bical (Borrado das Moscas): – mainly found in Bairrada and Dão, wines are aromatic and well structured. read more
Boal: there are five strains of this grape, the most famous being the Boal used in Madeira
Códega: historic Portuguese varietal, which produces good alcohol, low acidity, and high yields. Also called "Roupeiro."
Encruzado:  high alcoholic white grape is seen frequently in the Dão. Good aging capabilities
Esgana Cão: colorfully translates as "Dog Strangler"! Also called "Sercial" in Madeira. Highly acidic white used as a blender grape all over Portugal
Fernão Pires: reminiscent of Muscat, this is an aromatic grape used in the Douro, Setúbal, Alentejo, and other regions. Called "Maria Gomez" in Bairrada
Fonte Cal: a native of the northeast of Beiras region
Gouveio: is known for producing full-bodied, high-acidity wines with flavors of citrus, stone fruit, and mineral notes. read more
Loureiro: Originally from the Lima Valley, now widely cultivated throughout the Vinho Verde DOC. read more
Malvasia Fina: aromatic white used all over Portugal, including white port
Malvasia Real: high-yielding white, not as well regarded as Malvasia Fina
Moscatel de Setúbal: originally introduced by the Romans, makes light summery wines.
Perrum: one of the main white grapes of the Alentejo and also Algarve
Rabigato: "Ewe's Tail" is a high-yielding grape grown all over the country. Also called "Rabo d´Ovelha." read more
Roupeiro: Quality grape, honey-flavored grape when grown in the Alentejo (also called Codéga or Síria)
Sercial: the main grape used in Madeira fortified wines
Trajadura: from the Vinho Verde region, makes low acidity and high alcoholic wines.
Verdelho: One of the noble white varietals of Madeira. Australia is growing this Portuguese varietal extensively.
Viosinho: lesser white of the Douro, used in white ports
Related Posts: