Profile of Feudi di San Gregorio
The Feudi di San Gregorio wine estate has a well-deserved reputation as one of the Campania wine region's most exciting and dynamic wineries, focusing on innovation and a keen eye for quality. Ironically, this forward-thinking estate is located on some of the most ancient wine-producing lands in all of Italy; records show wine being made here in this part of the Irpinia region as early as 590 AD. Irpinia is a mountainous and lush wine region in Avellino province that has been inhabited since the Ancient Romans.
Husband-and-wife team Enzo Ercolino and Mirella Capaldo in the mid-1980s founded Feudi. Over the past two decades, it has won over wine classicists and modernists by taking novel approaches to the region's unique volcanic terroir while respecting the essence of indigenous grape varieties like Fiano, Aglianico, and Greco di Tufo. These days, the ever-expanding winery in the village of Sorbo Serpico offers a wide range of excellent white, red and sparkling wines and is one of the region's best-loved brands.
The estate's Taurasi, a complex red wine whose first vintage was in 1991, is considered Italy's most elegant and powerful wine. Feudi di San Gregorio's Fiano di Avellino is lauded as one of Italy's best whites. Beyond these regional classics, the winery also produces custom boutique wines, like the luxuriant Cutizzi Greco di Tufo or the Fiano di Avellino Pietracalda use a bit of late-harvest fruit to add complexity. Another highly sought-after creation is Serpico, a robust Aglianico.
Star winemaker Riccardo Cotarella has teamed up with the ultra-superstar French Champagne maker Anselme Selosse to create unique and high-end sparkling wines for Feudi di San Gregorio including the Dubl Falanghina, Dubl Rosato di Aglianico (pink bubbles), and most recently the sparkling Dubl Greco. These wines have been highly praised in the specialized wine press and the Dubl Greco, in particular, is a stunning wine.
The beautiful Feudi di San Gregorio vineyards are spread out over lush and gentle hills in Sorbo Serpico, about an hour from Naples and Mount Vesuvius. This area's unique volcanic, sandstone, and marly soil lends the wines their tell-tale cherry, cinnamon, and aniseed aromas. The winery itself has its roots in Campania's ancient varieties and traditions, but this is by no means an artisan business. Each vineyard is closely monitored with a meteorological station. The new state-of-the-art wine cellar technologies ensure that each vintage comes as close to perfection as possible.
One word to describe the multi-million euro wine facility – spectacular! The modern winery was designed by Milan based Japanese architect and is seriously stylish with a dramatic and atmospherically lit barrique cellar, a wine tasting room, a glamorous shop, an elegant wine bar with leather sofas, and landscaped gardens with roses and herbs.
Wines produced
Taurasi

100% Aglianico; 13.5% Alcohol; Aged 18 months in new oak barriques and further aged in the bottle.

Privilegio Campania IGT

100% Fiano di Avellino; 12.5% Alcohol; Aged 6-12 months in new oak. The wine is made with late-harvest grapes dried on racks. Fermented and matured in new oak.

Pàtrimo

100% Merlot; 13.5% Alcohol; Aged 16 months in new oak barriques.

Falanghina

Flagship 100% Falanghina white wine. 12.5% Alcohol.

Pietra Calda

100% Fiano di Avellino; 13.5% Alcohol; Aged 2 months in the bottle.

Campanaro

Blend of Fiano and Greco; 13.5% Alcohol; Half of wine is aged in 50hl Austrian oak barriques, and half is aged in steel vats for 5 months. Bottle aging, 4 months.

Greco di Tufo

100 % Greco; 13 % Alcohol; Aged 4-6 months in stainless steel.

Cutizzi Greco di Tufo

100 % Greco; 13.5 % Alcohol; Aged 2 months in the bottle.

Fiano di Avellino

100% Fiano; 13% Alcohol; Aged 4-6 months in stainless steel.

Serpico

100% Aglianico; 13.5% Alcohol; Aged 18 months in new oak barriques; Made partly from centuries-old vines.
Winery details
Località Cerza Grossa
83050 Sorbo Serpico (AV)
Italy
Tel +39 0825 986266
Fax +39 0825 986230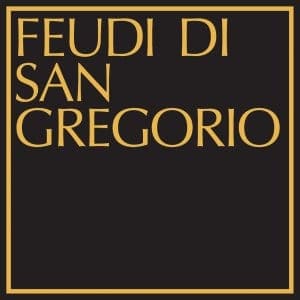 Appellation

Fiano di Avellino DOCG, Greco di Tufo DOCG, Taurasi DOCG, Sannio DOC, Campania IGT

Founded

1986
Winemaker

Riccardo Cotarella and Mario Ercolino

Owner

Capaldo family

Grape varietals

Fiano di Avellino, Greco, Aglianico, Merlot, Falanghina