There probably isn't anyone who hasn't heard of Chardonnay and Sauvignon Blanc – two noble white varieties that have been grown, with great success, the world over. But what about Chenin Blanc, the great hero of the Loire Valley? You would hear a pin drop in the room for the embarrassed silence.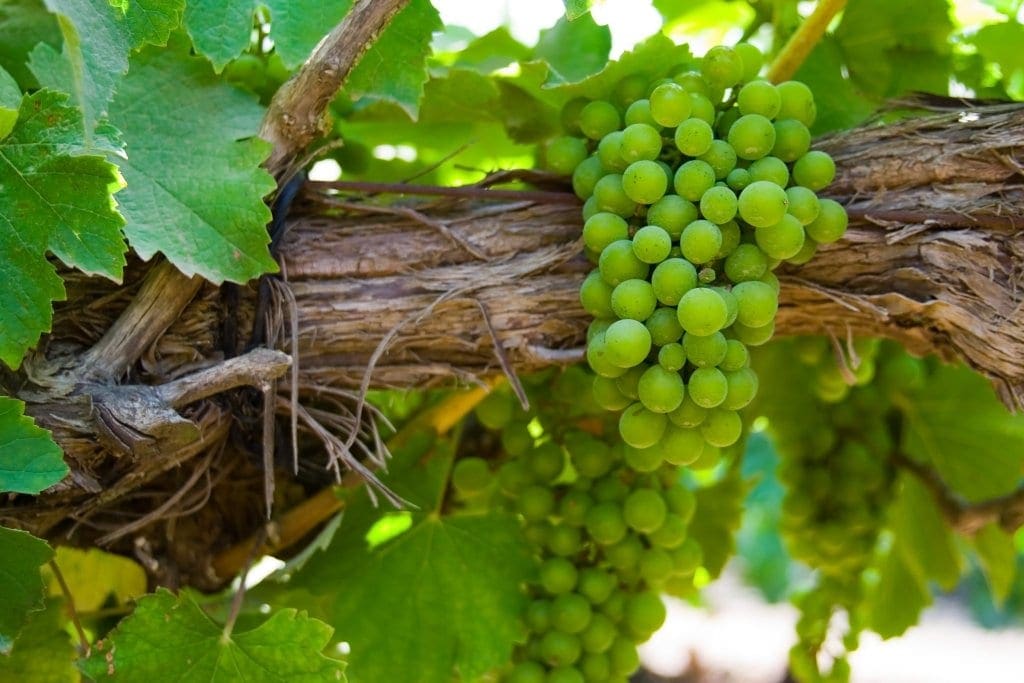 Perhaps it's good that Chenin Blanc remains a relatively unknown grape variety, at least compared to the aforementioned Chardonnay. Despite this versatile grape's wonderful intrinsic characteristics, prices have stayed relatively modest, rarely approaching the eye-watering excesses of top white Burgundy, for example.
However, while Chenin vines will thrive and produce pleasant wine in many different climates, it demands exceptional conditions to produce great wine, even in its home, the Loire Valley. Yet we defy any wine lover not to be seduced by a great sweet Vouvray or Coteaux du Layon; for acidity braced against richness and generosity of flavor, it is France's answer to the magnificent wines of the Mosel in Germany.
Would you like to experience these delicious Chenin Blanc wines where they are made? Click here to see our sample tours in  Loire Valley & South Africa Wine Tours.
South Africa & California
Indeed, Chenin Blanc's defining characteristic is its ability to maintain freshness and good acidity in warmer climates, making it the favorite of winemakers in South Africa. It is increasingly California, where a growing number of estates are producing structured, age-worthy examples. But on the flip side, this noble grape requires prudent management – left unchecked, Chenin Blanc will ripen to massive yields in warmer zones, producing drinkable but utterly nondescript wine. However, serious producers like Ken Forrester and DeMorgenzon in Stellenbosch are today doing extraordinary things with old bush vine Chenin that has been dry-farmed. Their wines are among the best examples of Chenin in the world – complex, profound, and still amazing value.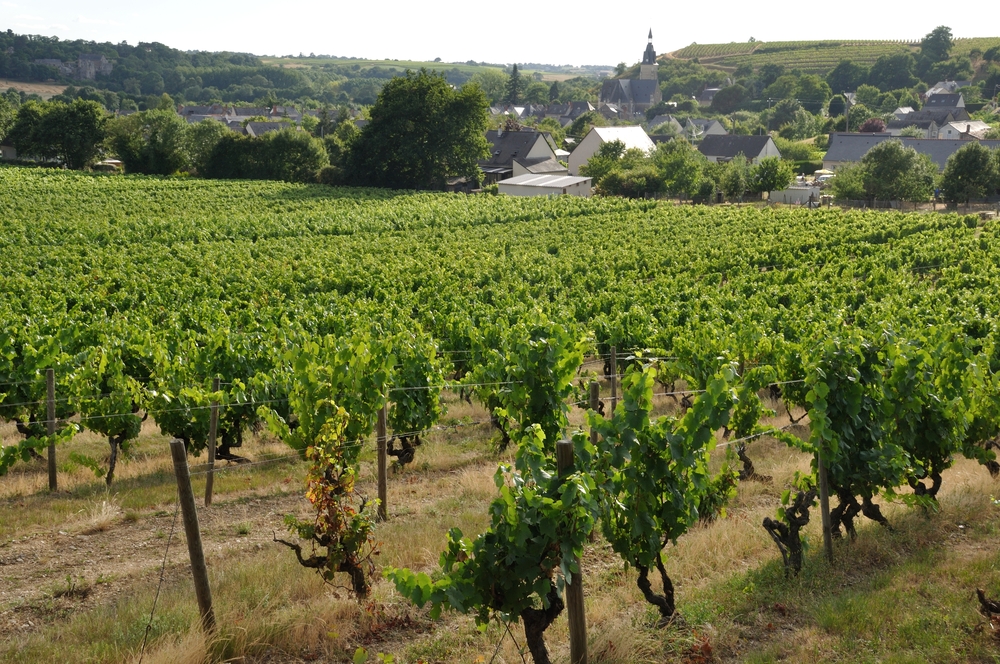 Despite its proliferation in South Africa and California, Chenin Blanc remains a signature grape of the Loire Valley. It has been grown around the town of Anger on the Loire for centuries, perhaps for more than a millennium. Today, it still varies enormously in both style and quality, with winemakers managing to coax out brilliant still wines, sparkling wines, and exceptionally long-lived sweet wines out of Chenin Blanc. In cooler climates, Chenin is usually associated with apple and quince flavors, rising to more tropical fruit characteristics and the delightful notes of flowers, damp straw, and honey found in the best dessert wines of the Loire.
For dry styles, one should head to the appellations of Anjou, Jasnières, and the tiny appellation of Savennières, renowned for its steely, mineral interpretation of Chenin. Leading producers in Anjou and Jasnières also make great examples, although, as with all regions, quality and standards do vary. Meanwhile, the regions of Bonnezeaux, Coteaux de l'Aubance, Coteaux du Layon, Montlouis, Quarts de Chaume, and lastly, Vouvray are the places to go searching for sweet styles. Curiously, no other region where Chenin is planted is as marginal and on such a high latitude as the Loire.
Nevertheless, these wines' most striking quality is their longevity; dessert wine Chenin Blanc, produced from noble rot (botrytis), can easily rival the best of Sauternes in the depth of flavor and elegance, merging layers of molten honey and crisp, dancing acidity. Top examples from Coteaux du Layon and Quarts de Chaume can be exceptional between fifty and 100-plus years bottle age. After decades of being ignored by collectors, these wines are now in demand, their price better reflecting the sheer class, not to mention the expense of making them.
Speaking of which, despite the advances in enology and winery technology, many chateaux of the Loire still make Chenin in the traditional way: crush, press, clarify the juice, ferment in stainless steel, wooden vats or fiberglass, and bottle after some lees-stirring. No oak, no cutting-edge equipment, no sophistication.
The result is something that emerges like a butterfly from its chrysalis. Often shy, taut, and steely when young, Chenin gradually gains richness over time, developing exquisite flavors and aromas of honeysuckle, quince, and white flowers.
But at the other end of the spectrum, one can also find delicious sparkling wine in the shape of Crémant de Loire. Using Chenin Blanc as the base for an excellent value, traditional method sparkler, Saumur's top Crémant is delicious and a nice alternative to Champagne. Don't expect bucketloads of complexity; instead, relish the freshness and vibrancy of this underrated fizz—the perfect start to any celebration.
Top 5 examples of the Best Chenin Blanc
1. De Morgenzon – Reserve Chenin Blanc
There can be no finer introduction to the potential of Cape Chenin than the powerful, structured, and age-worthy Reserve wines from the acclaimed estate of DeMorgenzon. Winemaker Carl van der Merwe crafts a Chenin like no other in the region – barrel-aged, it shows gorgeous tropical fruit notes, a rich palate, and velvety texture, balanced out by generous acidity.
---
2. Ken Forrester Wines – FMC Chenin Blanc
One of the region's most fervent supporters of the stellar potential of cape Chenin Blanc, restaurateur Ken Forrester's winery homestead has a long history, dating back to the 17th century. His flagship FMC Chenin, the result of collaboration with star wine-maker Martin Meinert, is simply exceptional and still quite affordable.
---
3. Mullineux – Straw Wine
Rivaling the Loire Valley's best sweet wines, Mullineux's Straw Wine is made in Swartland, one of South Africa's up-and-coming terroirs. Grapes from low-yielding bush vines are dried outside in the shade until they are half raisined, concentrating flavors, acidity, and sugar into a super intense but balanced treat. Post-fermentation results in a heavenly concoction of honey, marmalade, and white flowers, described by critic Neil Martin as "of equal quality to Chateau d'Yquem." High praise indeed.
---
4. Nicolas Joly – Savennieres Coulee de Serrant
A living legend, Nicolas Joly undoubtedly produces one of the finest Loire Chenin Blanc wines from biodynamically farmed vineyards on steep slopes in Savennieres. His terroir's exceptional quality is unquestionable, the wine unmistakably deep, complex, rich, mineral, elegant, profound, and very much moreish. A true icon of the Loire Valley, Joly was one of the first to debunk the myth that Chenin could never rise above the ordinary.
---
5. Domaine Vincent Ogereau – Coteaux du Layon 'Saint-Lambert.'
Is this the Loire's best value Chenin? For under $30 dollars, you're getting a lot of wine for your money; dried fruits, spices, and honey all vie for your attention. Vincent Ogereau plays music to his wines whilst they are maturing in cask – the results speak for themselves and are a complete steal at this price.
Related Blog Posts