For more than a century, the Vigna Rionda-Massolino Winery has been making a name for itself by producing spicy, aromatic Barolos. This fantastic family-run, Piedmont winery was founded in 1896 and is now run by three generations of the family, including winemakers Franco and Roberto Massolino. The small estate, in the beautiful wine hamlet of Serralunga d'Alba, is divided into four vineyards that have only 18 hectares of planted vineyards among them. Yet from this modest land holding come nearly a dozen pampered, boutique wines. The views of the vineyards from the winery are fantastic, a patchwork of colors in autumn (the best time to go wine touring).
Massolino's best-known wine is its Classic Barolo; in production since 1911, this entry-level yet consistently excellent brew is a blend of grapes from several different vineyards. After generations of production, it's still the winery's best-known wine. Made with Nebbiolo grapes grown in different subzones, the wine reflects the terroir's broad and variable spectrum of perfumes, ranging from the classic spicy notes to those of a sweeter, floral and fruity nature.
The more exclusive wines originate in the winery's three cru vineyards: Margheria, Parafada and Vigna Rionda. These small one- to two-hectare vineyards are the birthplace of the highly respected wines Barolo Margheria, Barolo Parafada, and Vigna Rionda Riserva. Each is a complex blend with great aging potential. The Margheria vineyard is one of the most important and famous cru vineyards of Serralunga, purchased by the Estate towards the end of the Fifties. The soil is calcareous with a good percentage of sand, adding elegance, mineral and spicy notes to the wine. Nearby is the marly-lime-soiled Parafada vineyard, where wine with rich berry, leather and vanilla notes originates. With a similar marly lime soil, the vineyard situated in Vigna Rionda produces an important, potent wine, suitable for long aging.
Wines produced
Dolcetto d'Alba DOC 2006

100% Dolcetto 14.5% Alc.

Barbera d'Alba DOC 2006

100% Barbera 13.5% Alc.

Barbera d'Alba DOC Gisep 2005

100% Barbera 14%Alc.

Langhe DOC Chardonnay

100% Chardonnay 14% Alc.

Langhe DOC Nebbiolo

100% Nebbiolo 14% Alc.

Barolo DOCG 2003

100% Nebbiolo 14% Alc.

Barolo DOCG Margheria 2002

100% Nebbiolo 13.5% Alc.

Barolo DOCG Parafada 2002

100% Nebbiolo 14% Alc.

Barolo DOCG Vigna Rionda Riserva 2001

100% Nebbiolo 14% Alc.

Moscato d'Asti DOCG 2006

100% Moscato 5.5% Alc.
Winery details
Piazza Cappellano, 8
12050 Serralunga d'Alba (CN)
Italy
Tel +39 0173 613138
Fax +39 0173 613949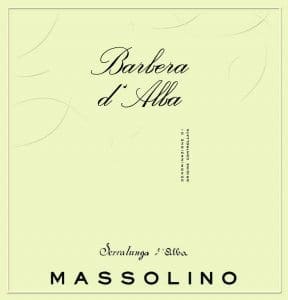 Appellation

(D.O.C) Dolcetto d'Alba DOC, Barbera d'Alba DOC, Langhe DOC / (D.O.C.G) Barolo DOCG, Moscato d'Asti DOCG

Founded

1896

Area under vine

18 hectares

Age of vines

4 to 60 years old

Oak barrel origin

Large barrels built with Slovenian oak are used for most wines; only the Langhe DOC Chardonnay, the Barolo DOCG Parafada and the Barbera d'Alba DOC Gisep are aged in barriques.
Grape varietals

Barbera, Dolcetto, Nebbiolo, Moscato, Chardonnay