Wine lovers can overlook the spectacular vineyards of Trentino-Alto Adige. It may be because they lack the global fame of Tuscany or the collector cachet of Piedmont. Perhaps it is because the region, until very recently, had struggled to market a single, overarching identity to oenophiles. But whatever the root cause, it is worth persevering with Trentino-Alto Adige; some of Europe's greatest wines are made in this multicultural province.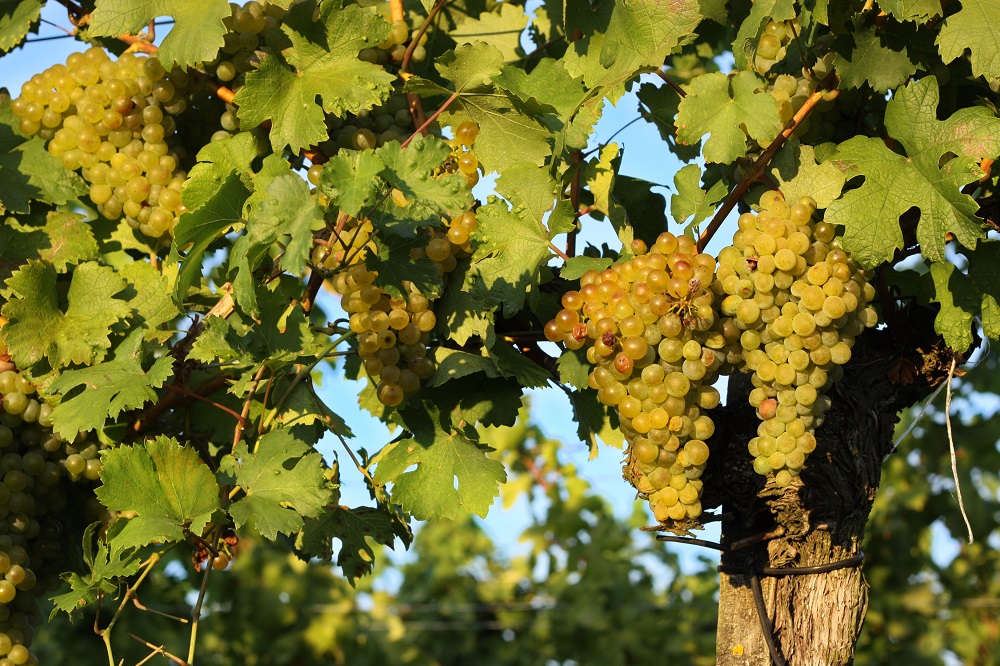 Moscato Giallo is high on that list. It is a proud member of the Muscat family of grape varieties – ancient beyond belief! Critics usually describe Muscat Blanc ( Muscat Petits Grains in France) as the finest expression; however, Moscato Giallo is one of our favorite Italian white styles. Its versatility is its key strength – the grape makes dry and sweet still wines and fruity sparkling wines in Italy. Nonetheless, many growers would say that passito dessert wines are Moscato's true calling. Indeed, they are as integral to the viticultural traditions of Trentino-Alto Adige as Nebbiolo is to Piedmont. So, if you've never come across a bottle of heavenly, scented Muscat, read on.
History and viticulture
Muscat is as old as wine itself. And wine is far older than European history; stone tablets from ancient Egypt depict workers picking grapes from trained vineyards. However, the Greeks introduced viticulture to the Mediterranean – they began colonizing western Europe in the 8th century BC. Indeed, Greek settlers industrialized wine growing in Sicily and the Italian mainland; the Romans enthusiastically embraced this tradition after conquering Italy in 210 BC.
Yet the origins of Moscato Giallo have been fiercely contested. The Muscat family spans over 200 varieties, planted all over Europe. So it seems logical that Muscat was introduced by the ancient Greeks, subsequently mutating to create this great dynasty of grapes. However, certain historians believe that Muscat arrived in Italy long after Greek civilization perished. Their thesis involves Venetian traders introducing Moscato Giallo from Syria during the Middle Ages; the Venetians established a lucrative trading empire between western Europe and the Middle East.
Conversely, many viticulturists in Trentino argue that the grape is indigenous to northern Italy – or at least is descended from vines introduced by the Greeks. Moreover, recent genetic analysis has shown that Moscato Giallo is the direct offspring of Muscat Blanc. It seems likely, therefore, that Muscat is a relic of the first European civilizations.
Of course, the first Muscat wines bore little resemblance to what we enjoy today. Flavored with herbs, spices, and honey, they were often diluted with water (sometimes seawater). Even after the fall of the Roman Empire, many European regions continued the Roman practice of heating the must; wines were stored over hearths (stone-lined fireplaces) and smoked for many days. Out of the Dark Ages that followed the collapse of Roman hegemony – Trentino was invaded several times – we eventually emerge into the (relative) stability of the Middle Ages. In the 8th century, the Franks conquered the region, becoming part of the Kingdom of Italy. When Pope Leo III made Charlemagne emperor in 800, Trentino was absorbed into the mighty Holy Roman Empire. This alliance of monarchs and vassal states endured until the early 19th century when Napoleon conquered much of western Europe.
For many centuries, Trentino existed as an ecclesiastical principality known as the Bishopric of Trent. The church was heavily involved in winegrowing during this period – Charlemagne took great pains to legislate in favor of better wine. Indeed, the church became identified with viticulture as monasteries cleared hillsides and appropriate vineyards bequeathed to them by departing crusaders. It has long been one of the great luxuries of western Europe, generating much wealth for landowners and merchants. No country became more obsessed with the grape than Italy, where vineyards expanded into every corner of the Peninsula. Today, every one of Italy's administrative regions is involved in the winemaking business.
In 1859, a group of quality-focused growers banded together to create the first cooperative in Trentino: Cantina Sociale delle Venezie (Social Winery of Venetian). Unfortunately, fame has been slow to arrive in this part of northern Italy, largely because it is not widely associated with one major style, unlike Piedmont and Verona. But that only makes exploring the region, and its esoteric wine grapes, all the more worthwhile.
This brings us nicely to Moscato Giallo. The grape ripens mid-way through the season, producing a generous crop of thick-skinned berries packed with aromatic compounds. Due to the thickness of the skins, botrytis is rarely an issue in Trentino-Alto Adige (the fungal spores cannot penetrate the berries). However, downy and powdery mildew can occur in very wet weather. As a result, the vines yield the best results on calcareous terroir, although their growth must be strictly controlled if premium quality is desired.
Winemaking
Muscat is a gift to oenologists. Its thick skins and ability to produce wines rich in sugar and acid make Moscato Giallo an ideal candidate for air-drying. In addition, the must is naturally high in aromatic compounds known as monoterpenes, responsible for that trademark scent of orange blossom and lavender. As a result, the grape can be used to make a range of delicious wines, including fantastically sweet concoctions and bone-dry whites. It also occasionally appears as a demi-sec sparkling wine. Nonetheless, the variety's calling card remains the longstanding passito or straw wine tradition.
Indeed, winegrowers have been desiccating berries to concentrate their sugars for over two thousand years – the practice began in the 5th century BC. The ancient Greeks, Arabs, and Romans were staunch advocates of air-drying grapes under the Mediterranean sun; such wines could survive long sea journeys without turning rancid. Moreover, unlike the botrytis method of producing sweet wine (other types of mold, mistaken for botrytis cinerea, would often destroy vineyards), passito offered a cast-iron guarantee of success. Today, hand-harvested grapes are picked at the end of the season before they are rigorously sorted. Grapes that have become overly ripe, or are affected by the myriad varieties of rot, will be discarded. The bunches will then be laid on straw mats and dried in a warm environment for several months – certain producers prefer to air-dry their grapes in the fall/autumn sun.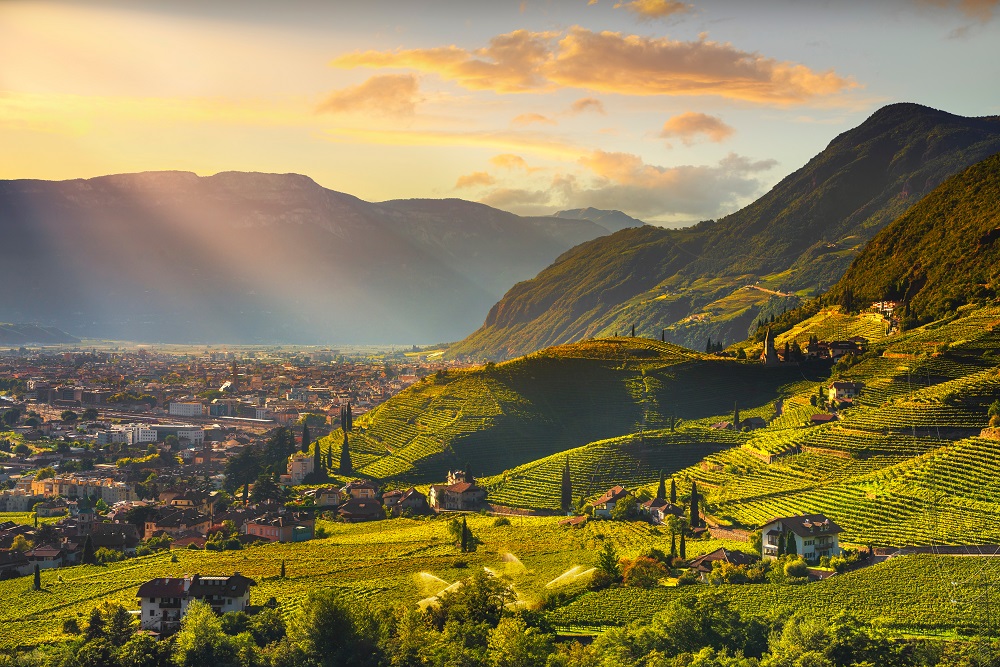 When sugars have climbed to desired levels, the bunches will be pressed. Extracting pure juice from berries rich in sticky sugar is a laborious process, as the must takes longer to release and to drain. Eventually, the juice will be clarified by chilling; sulfur dioxide may be added at the crusher and/or at the press. Fermentation typically occurs in oak casks, although stainless steel is also used. The sweeter the must, the slower the fermentation; then, to stop fermentation, the wine is cooled, and sulfur is added. As with Sauternes, malolactic fermentation does not occur. And it is just as well: malolactic fermentation produces high levels of volatile acidity in sweet wines. Passito styles are usually matured in wood for at least two years – oxidation plays an important role in producing a golden-colored white with a honeyed palate and notes of rose petal on the finish. The top labels deserve wider recognition; they're among some of Italy's finest dessert wines.
The lowdown on Moscato Giallo
To understand Moscato Giallo, you need to become better acquainted with the mountainous vineyards of Trentino-Alto Adige. Protected by the rain shadow of the Dolomites (its snow-capped peaks block the passage of clouds, causing rain to fall at higher levels), this is a most advantageous place to grow vines. The geographical area is extensive, stretching from the village of Avio to the small city of Merano. Here, you're standing in Alto Adige, the southern tip of Austria's Tyrol. It is Italy's most northerly wine region, enclosed by mountain peaks that protect a viticultural – and indeed cultural – melting pot. In this part of Italy, elevation is as commonplace as snow; many of the highest slopes are too cool to ripen grape varieties to satisfactory levels. There is also an abundance of different soils, ranging from limestone to metamorphic gravel and mineral-rich alluvium. In such diverse terroir, it is hardly surprising that growers have not restricted themselves to one style or grape variety. Anything is possible here, from indigenous gems like Teroldego and Schiava to the exceptional Bordeaux blends of San Leonardo.
All of these factors help to explain the unprecedented success of making high-quality wines from Moscato Giallo. The grape is not limited to Trentino – there are even some plantings in Sicily – yet these warmer-climate interpretations can often be disappointing. The reason for this anticlimax is acidity. Or lack thereof. The best dessert wines always balance out their sugar with acidity and freshness to avoid that cloying sensation on the mid-palate. However, Moscato Giallo can be a mercurial grape, producing sweet wines with relatively low acid in sunny destinations.
Yet this is seldom an issue in Trentino-Alto Adige. You can almost taste the Alpine freshness in these magnificent wines – a remarkable achievement when considering the sweetness level! Top-notch passito Muscat has it all: richness, depth, freshness, poise, and balance. The wine's floral palate, intermixed with notes of orange peel, honeysuckle, and cinnamon, can handle almost any dessert. But we prefer to enjoy Moscato Giallo as a solo piece.
Top producers of Moscato Giallo wines: