Oviedo, a lively university city, is undoubtedly the cultural and commercial capital of the Asturias region. Of course, it lacks the renown and globalized agenda of Barcelona and Madrid, yet Oviedo definitely warrants a detailed investigation. Its beauty lies principally in its relative anonymity – as of yet undiscovered, Oviedo feels like the real deal. An authentic and charming northern Spanish city packed full of Pre-Romanesque buildings, a vibrant gastronomic scene, and glamorous boutiques, Oviedo will not leave one cold.
History
The Iberian Peninsula, first inhabited around 800,000 BC, has long been subject to foreign influences. Indeed, from the 11th century BC, it was colonized by powers from the Eastern Mediterranean, culminating with the arrival of the Romans in 218 BC. In the next few hundred years, the Roman way of life was implanted across Spain. Their rule endured until the 5th century AD, paving the way for Spain to be conquered by the Visigoths, invades from the north. Politically disorganized, they offered little resistance to the Moors, who arrived in 711.
Enter Asturias. Until the 8th century, there is little historical mention of this corner of Spain. However, the Reconquest of Spain is held to have begun in 722 when a Moorish force was defeated by Christians at Covadonga in the Picos de Europa. Thereafter the Christian Kingdom of Asturias was founded in the 8th century – history records that Oviedo was founded by two monks, Maximo, and Fromestano in 761. The settlement was built on an uninhabited hillside, and unlike most of Spain, had no Visigothic or Roman heritage. Therefore this was an Asturian province in its own right, something that even contemporary Asturians are very proud of.
During this period many beautiful churches were built around Oviedo, some of which survive today. However, relations with the southern Moorish Kingdom remained fractious and the settlement was attacked by Caliph Hisham I in 794.
By the early 10th century Oviedo was a thriving town, prospering under the rule of King Alfonso III. In 908, he commemorated the victory at Covadonga by commissioned the creation of a gold and jeweled cross known as the "Cross of Victory." It can be seen today in Oviedo's handsome cathedral. Nevertheless, the constant skirmishes with the Moors took their toll on Oviedo's inhabitants. In 901, an army tried to take the town of Zamora, which would be the final city that Alfonso III ever laid eyes on. He was overthrown by his sons and buried in Oviedo.
After Alfonso's death, the Royal Court was moved to Leon and the importance of Oviedo would sadly diminish. Kings spent less and less time in Oviedo and as a result, Leon surpassed the city in terms of architectural splendor and development. Meanwhile, the infant Christian Kingdoms in the north – Leon, Castile, Navarra, Aragon, and Catalunya – advanced south gradually in the 11th century, fighting to regain land from the Moors. After the fall of Toledo in 1085, the struggle comes increasingly a holy war. However, Oviedo was largely removed from the fighting and continued to quietly prosper, albeit its former glory had been significantly reduced.
In the late 15th century the two largest kingdoms in developing Christian Spain – Castile and Aragon – were united following the marriage of Isabel and Fernando in 1469. Uniting Spain in military, diplomatic and religious matters, the Monarchs won back Granada, the last Moorish kingdom, from Boabdil. The subsequent Inquisition gave Spain a reputation for intolerance, yet in art and architecture, brilliant progress was made, while the discovery of the New World by Columbus opened up Spain to new riches.
Meanwhile, Oviedo grew as a medieval city, with the construction of city walls, although a major fire which took place on Christmas Eve 1521 caused much damage. Nevertheless, the creation of the Arts College by Fernando de Valdes Salas at the beginning of the 1600s was a great boon for the city. This was Spain's Golden Age, a time of great artistic and literary achievement led by the painters – El Greco and Velazquez – and writers especially Cervantes. Unfortunately, this brilliance occurred against a backdrop of economic deterioration and ruinous wars with other European nations.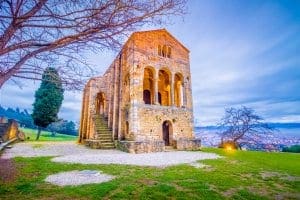 Modern Times
The 18th and 19th centuries were a troubled time for Spain. The War of The Spanish Succession ended in triumph for the Bourbons, who made Spain a centralized nation. A subsequent invasion by revolutionary France led to the War of Independence – the Carlist Wars soon followed. Yet in amongst all the turmoil, Oviedo expanded its industrial growth and was largely unaffected by the political and social upheavals of the 19th century.
However, the 20th century was a different story altogether. Oviedo played a major role in the Spanish Civil War, a conflict caused by Nationalist Generals rising against the Second Republic in 1936. Prior to the onset of the war, left-wing forces composed of 50,000 workers, mostly miners, captured Oviedo after heavy fighting. Yet their victory was to be short-lived, as General Francisco Franco retook Oviedo and killed over 3,000 rebels. Two years later, the Siege of Oviedo would become a defining moment in the conflict; the stationed army garrison rose up in support of Franco and managed to resist Republican forces until a relief Nationalist force arrived in 1937. After the War, thousands of Republicans were executed in reprisals. Spain was internationally isolated until the 1950s when the United States brought her into the western military alliance.
Franco's death in 1975 left Spain's delicate political future hanging in the balance, although few people wanted to preserve the old regime and the country made a peaceful transition to democracy.
Oviedo greeted the 21st century with an understandable sense of pride – increasing numbers of visitors are discovering the charms – both sedate and lively – of this totally unspoiled corner of Spain. From the clean sandy beaches and deep green landscapes to the magnificent examples of Pre-Romanesque architecture and superlative gastronomy, there are many, many good reasons to visit Asturias.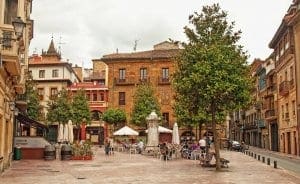 Wine & Gastronomy
Where to start? The sensationally beautiful land of Asturias has all the bases covered; some of the most delicious seafood in Europe comes from the Atlantic coast of Spain, while cattle, sheep, game birds, wild boar, and deer roam in the mountains of the Picos de Europa National Park. Seafood specialties include lobster, spider crabs, scallops, hake, and monkfish. Salmon fishing is also big business in Asturias – the area is full of freshwater rivers making Asturias the largest salmon-producing region of Spain.
The net result is if you'll forgive the cliche, a gastronomic paradise. Indeed, chefs rarely have cause to complain about the abundance of fresh and seasonal produce in this part of the world. And so whether you're in search of gourmet tapas, simple wholesome cooking or Michelin-starred gastronomy, Oviedo will not disappoint. Your first port of call should be one of the many excellent sidrerías – a bar specializing in locally made cider – that fill Oviedo. Tierra Astur is one of our favorites. Meanwhile, Mar de Llanes is the place to go searching for exquisite seafood. Gloria is another must-visit, run by two-Michelin-starred Asturian chef Nacho Manzano.
While you're there, you may want to try one of the excellent local cheeses that Asturias is justly famous for. Make no mistake, this is an artisan cheese paradise – it is known as 'El Pais de Los Quesos' (land of the cheeses). The most famous is undoubtedly the pungent and strong-tasting blue Cabrales, which is traditionally matured in mountain caves. It is either made from pure, unpasteurized cow's milk or blended with goat and/or sheep milk, lending the cheese a distinct spicy aroma and flavor. Michelin chefs naturally adore it, as do all lovers of fine food and drink. Other cheeses you must try are Los Beyos, Gamoneu, Penamellera and Afuega 'l Pitu.
However, the delights of visiting Asturias don't end at the dinner table. Apple orchards are a noticeable feature of any trip through the region, so it's little surprise that Asturias produces the finest cider in Spain. It is typically made in a dry, still style – both sweet and acid apples are used. In the traditional cider houses that have been in business for many decades, the cider is poured from on high so that it aerates as it splashes into glasses and onto the floor. But it's not just a delicious drink, cider is used in a variety of sweet and savory dishes, our favorite being Merluza a la Sidra (hake cooked in cider).
In fact, the only thing Asturias 'lacks' to a certain extent is wine – the region is one of the few in Spain that has no widespread tradition of vine-growing. Nevertheless, a rising number of family-owned vineyards are forging a reputation for themselves, using mainly indigenous varieties grown across the idyllic landscape of Asturias. Bodegas Obanca is one to look out for in tapas bars; using 10 hectares (25 acres) of old vines they produce only local wine styles including Carrasquín and Castro de Limes. Of course, every restaurant in Oviedo will have a good to great selection of wines from across Spain. Rioja tends to feature most prominently.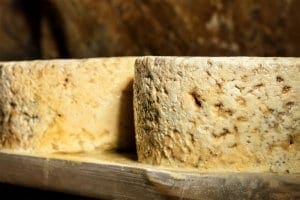 Highlights
An enchanting building, Santa Maria del Naranco is aptly situated on Mount Naranco and was originally built as a summer palace for Ramiro I in the 9th century. It is one of the finest examples in Spain of Pre-Romanesque architecture, a style characterized by the slender proportions of its buildings and their original ornamentations.

Located in the spectacular 18th-century Velarde Palace, the museum boasts a great range of Asturian and Spanish paintings, such as Carreno's portrait of Carlos II. Make sure to leave at least half a day to enjoy all the exhibits.

Plaza del Fontan

Surely representing the very soul of Oviedo, the Plaza del Fontan is situated right at the heart of the Casco Antiguo (old town) and buzzes with revelers in the summer months. Many delightful cafes and restaurant terraces fill this pretty square – there's also a wonderful farmers market on Thursdays that is a gourmands dream come true.

Sidreria visits

Visiting one of the traditional cider houses in Oviedo is de rigueur on a Friday evening. Delicious tapas and larger plates accompany only the best local cider, often served from a great height. Tierra Astur, Gato Negro, Alberto, and Fartuquin are the names to seek out.