Deep in the Rioja lies a solid tradition of hard work and effort that now brings the best of Artadi wines to life. In the late 1980s, Juan Carols de la Calle began his journey by giving Tempranillo, a domestic Spanish grape variety, a world-renowned name. Their wines are made at high altitudes and produce rich and profound wines. As a result, the Artadi vineyards are one of the most luxurious in the Rioja region, and the wines are known worldwide.
Artadi wines are very refined and simple in structure. They are made solely from traditional Rioja grape varieties such as Tempranillo and Viura. Production from older vines is controlled very closely, and the winemaking traditions combine with innovative techniques to enhance marketing and operation capabilities. White varieties such as Viura and Macabeo grapes are co-fermented with red varieties, aged in oak.
The wines share a deep essence full of fruit but have perfect acid and tannin balance. The wines are expensive, but some have gained 95+ points from Robert Parker. They are among the best Riojas in today's market and are well a visit on a Rioja Winery tour. The bodega itself is located around the walled town of Laguardia, and this distinct region is predominantly chalk-based terrain. The wines are picked at maturity and are hand sorted before a natural fermentation takes place within 10-15 days. Bottling is carried out by gravity over 26-30 months without filtration. The wine is then stored and released upon digression.
Winery details
Cosecheros-Alaveses
Ctra. Logrono, s/n
01300 Laguardia. Alava
Tel +34 945600119
Fax +34 945600850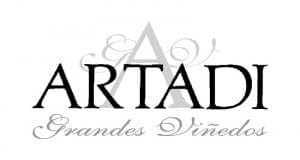 Appellation

La Rioja

Founded

1985

Area under vine

70 ha

Age of vines

35 years

Oak barrel origin

French
Winemaker

Juan Carlos López de Lacalle

Owner

Juan Carlos López de Lacalle

Grape varietals

85% Tempranillo, 15% Viura