La Rioja Alavesa, the smallest of the three La Rioja sub-regions, is today responsible for producing some of the area's most expensive and venerable wine. Across the zone, old vineyards planted in select sites produce expressions of Tempranillo that are simply magnificent – arguably the most refined and structured Tempranillo in the world. Much smaller amounts of excellent white wine, with a good acid balance, are also made in Alavesa, typically from a blend of Viura and Malvasia. The best examples are vinified and aged in oak barriques to spectacular effect – a clear competitor to white Burgundy.
Traditionally, Rioja's other key red varieties – Garnacha (Grenache), Graciano, and Mazuelo (Carignan) – have played a relatively minor supporting role in Rioja Alavesa, but this is not to the region's detriment. 100% Tempranillo Riojas can be just as memorable and age-worthy as the classic blends incorporating all four grape varieties. For over a century, growers have tended to vineyards north of the River Ebro near the area known as Conchas de Haro, a little to the east of Logrono. It is the northernmost of the three sub-regions, bordering Rioja Alta to the southwest and Rioja Oriental (formerly Rioja Baja) to the southeast. To the north is the spectacular Cantabrian mountain range, which dominates the Alavesa landscape in all its majestic glory.
Visiting
Cellar Tours organizes exclusive luxury Rioja Wine Tours, featuring top producers, privately chauffeured, dining in the best local restaurants, and staying in charming countryside hotels.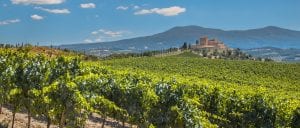 Orientation
This magical combination of soil (mostly calcareous clay), the high proportion of Tempranillo grapes used, the temperate climate, and south-facing vineyards ensures that the quality of wines produced in Rioja Alavesa is remarkably consistent. The region is generally similar to neighboring Rioja Alta in terms of terroir and climate; however, there are key differences. While Rioja Alta has an Atlantic climate, La Rioja Alavesa is a mixture of Atlantic and Mediterranean. Today there are over 200 wineries making wine in Rioja Alavesa, with growers cultivating approximately 12,000 hectares.
One of the key quality factors in the region's terroir is altitude – vineyards typically lie at altitudes of between 400-1200m, resulting in a higher degree of diurnal temperature variation and consequently a signature freshness and good acidity in the wines. The best of the region's output, both red and white, offers the perfect balance between force and finesse, elegance and power. They are age-worthy, structured red wines that will evolve over the decades and give pleasure almost immediately after bottling. Very much a "have your cake and eat it" scenario.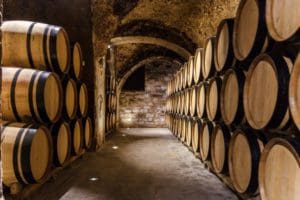 Viñedos de Álava
Yet, in recent months, politics, not wine quality, has dominated the debate in Rioja Alavesa. ABRA, an association of Rioja Alavesa producers, has petitioned to create an entirely new appellation within Rioja – part of Rioja Alavesa lies in the Basque country. In April 2019, ABRA voted in favor of a name change to Association of Bodegas de Euskadi (ABE) while expanding its remit to all interested Basque wine producers.
If the EU and Spanish authorities accept their final proposal, bottles of "Viñedos de Álava" will eventually hit the shelves, which would mark a significant change in the region. However, high-quality standards are likely to remain the same, even if bottles are labeled differently. And that, surely, is what counts!