Best Burgundy Red Wine
To the uninitiated, the hype and furor surrounding red Burgundy and its legendary vineyards must be quite mystifying. Indeed, 21st-century collectors will pay (almost) any price for rare vintages at auction – the wines of Chambertin, La Tache and Musigny often sell for crown jewel prices. The Chinese elite, in particular, has gone crazy for top Burgundy over the past five years – a case of Domaine de la Romanee-Conti (DRC) sold for US$38,081 at auction in Hong Kong several years ago.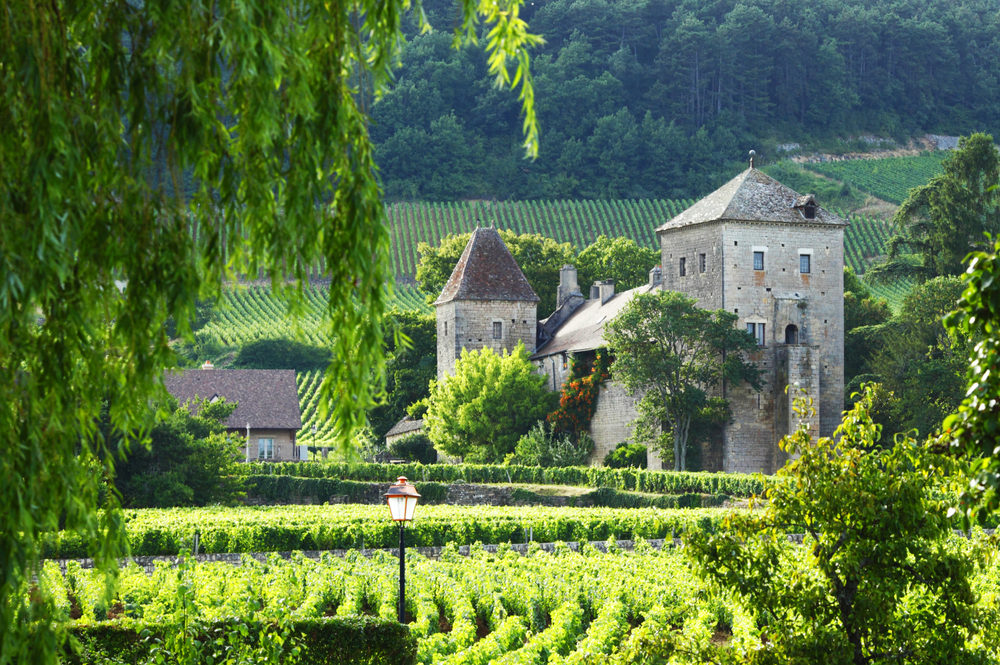 But for many french red wine lovers, it remains an impenetrable cloud of confusion; so many names, villages, and sub-regions seemingly designed to baffle us. Moreover, aficionados of New World Pinot Noir – which is often excellent and affordable – understandably fail to grasp why they should pay such a hefty premium for red Burgundy. Many would simply ignore the region all-together, which is to miss out on some pretty stunning wines.
With Cellar Tours, you can explore these wineries and many more on a Burgundy Wine Tour
For despite the often astronomical prices associated with buying into red Burgundy, there is no denying that Pinot Noir reaches its absolute pinnacle in this corner of France. Gevrey Chambertin, Morey St Denis, Chambolle Musigny, Vougeot and Vosne Romanee — at their best, the wines of these historic villages dazzle us with their perfume, intensity, and complexity of flavor. Indeed, in Europe, Burgundy has no serious challengers. New Zealand, California, and Oregon make some brilliant examples, but (as of yet) none that can match the profundity of Pinot Noir grown in the Cote d'Or.
One must also remember that in fairness to the producers of top-notch red Burgundy, the costs associated with making these wines are considerable. For a start, the quantities released are typically very small – the Pinot Noir grape differs from all other important dark-skinned varieties of Vitis vinifera. It has fewer coloring pigments and is more prone to oxidation; it has fewer flavoring substances and fewer tannin; and is liable to lose a significant portion of these during vinification. For these reasons, too, Pinot Noir is especially sensitive to climate and its treatment in the vineyard – and in particular overcropping. The upshot is that tiny yields – and a hefty amount of time and money – are needed to make the best red Burgundies. Expensive? Undoubtedly. But as any Burgundy acolyte will tell you, the rewards far outweigh your investment.
We've listed our favorite red Burgundies below:
1. Domaine de la Romanee-Conti, La Tache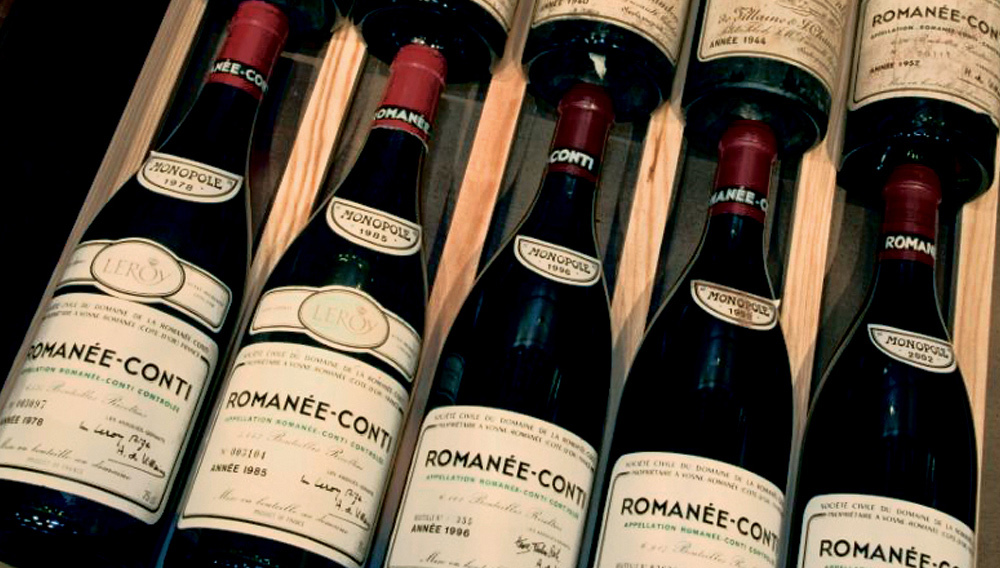 Is this the world's greatest expression of Pinot Noir? It's certainly a strong contender – the wine writer Hugh Johnson describes La Tache as having 'reserves of flavor beyond imagination,' and unsurprisingly getting hold of this Grand Cru Pinot Noir is difficult, at best. The cult surrounding DRC – arguably Burgundy's most famous estate – is unparalleled, so much so that an undisclosed party attempted to blackmail the owners in 2011, threatening to poison their precious vineyards unless a 1 million euro ransom was paid. Thankfully nothing came of their threat, and wine lovers can continue to enjoy this utterly exquisite red Burgundy.
Website: www.romanee-conti.com
---
2. Domaine Rossignol -Trapet, Chambertin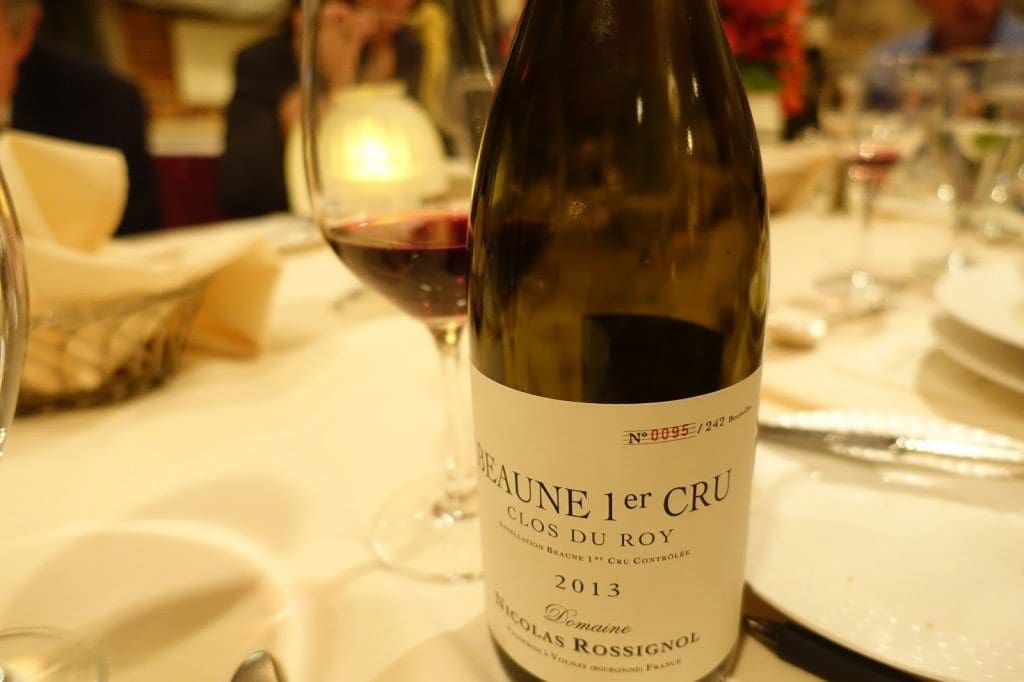 The wines of Domaine Rossignol-Trapet just get better and better, although thankfully the market has failed to take notice so prices are more reasonable than most. They own vineyards in one of Red Burgundy's most celebrated vineyards – Le Chambertin – a wine which Hugh Johnson believes is 'the region's most imperious wine; dense, sumptuous and long-lived.' Their superlative wines, now in increasing demand are due for another price rise soon, so buy them now while they are still (relatively) accessible.
Website: www.domainerossignol.fr
---
3. Jean Grivot, Richebourg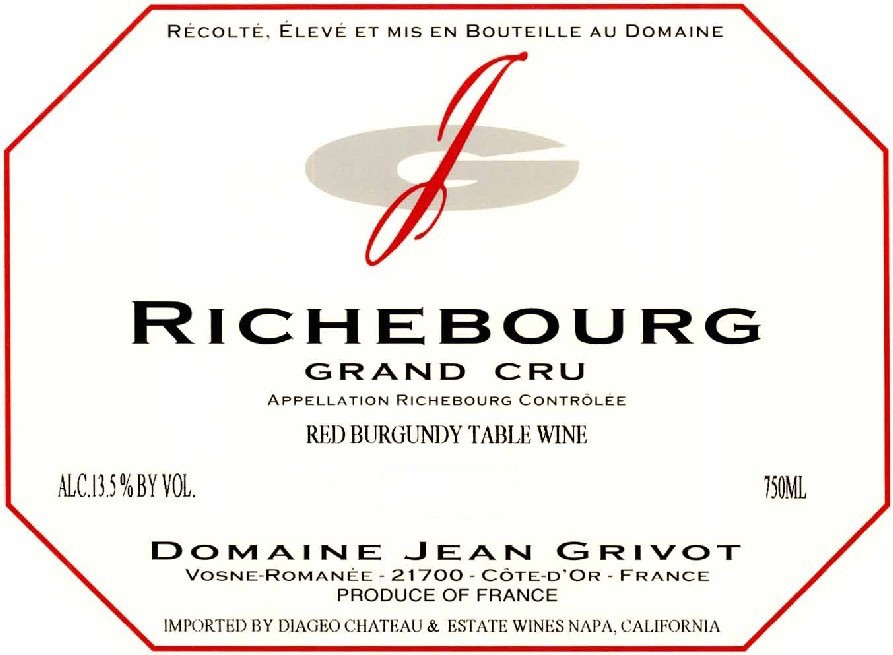 This is simply one of the finest domaines in Burgundy. Everything is done in the vineyard with respect for the quality of life and soil. The viticulture is as natural as possible – the results are wines of incredible purity, finesse, and elegance. Year after year, they produce an excellent Richebourg, one of the less famous Grand Crus of Vosne-Romanee. An outstanding example of red Burgundy.
---
4. Anne Gros, Clos de Vougeot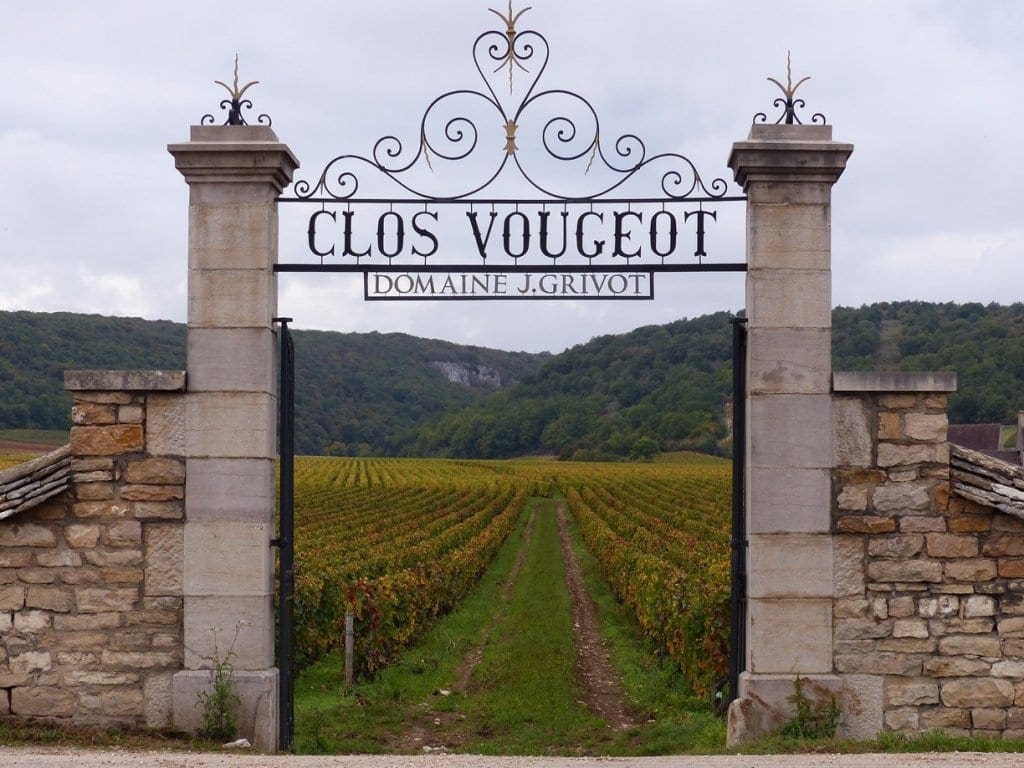 This petit domaine is a big fan of quality – Anne Gros consistently makes one of the best expressions of Clos de Vougeot in Burgundy. All the fruit is de-stemmed and handled in the most sensitive manner, while the oak treatment is always perfectly judged. Quietly confident, Anne Gros has a sure, perfectionist touch, and the results are wines of superior refinement, intensity, and depth of character. Magnifique!
Website: www.anne-gros.com
---
5. Armand Rousseau, Chambertin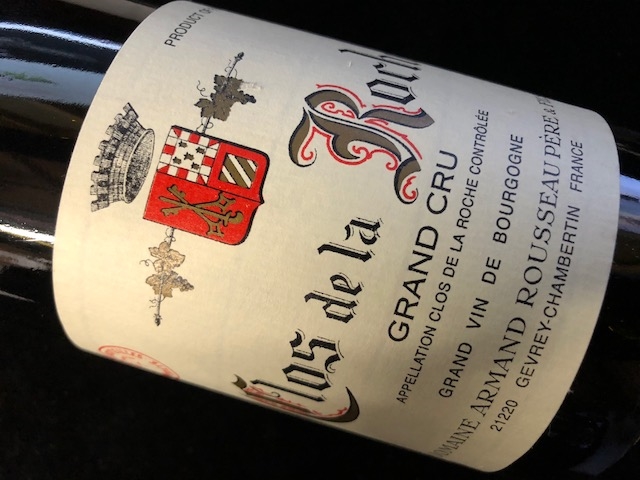 A visit to this cellar is one of the delights of every Burgundy visit. This is a domaine with a proven track record of producing fine wine which dates back to the 1930s. Today Charles Rousseau's Chambertin is beyond magnificent – rich in color, pure in texture, never over-oaked and very classy. They age for decades and yet get round and velvety sooner than most. Moreover, they are consistent, even in difficult vintages. This is superb winemaking from one of the gentlemen of Burgundy.
---
6. Ponsot, Clos de la Roche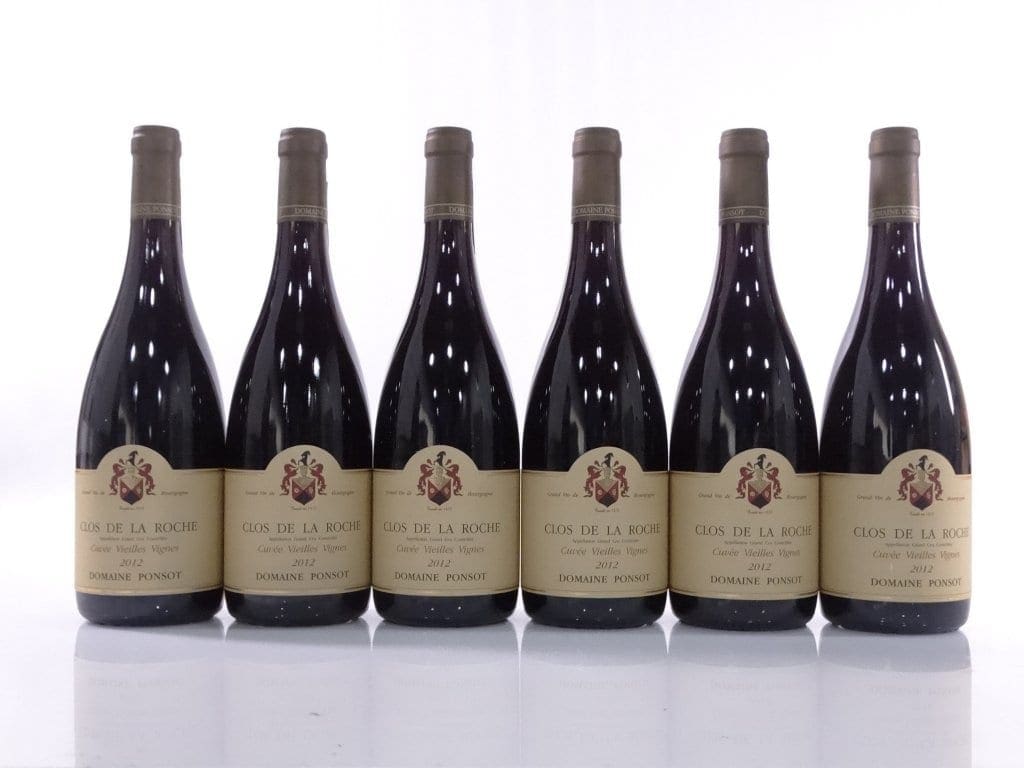 This is one of the most individual domaines in the whole of Burgundy; its approach includes picking late, retaining up to 25 percent of the stems, fermenting at high temperatures, and using minimal sulfuring. Connoisseurs benefit from a Clos de la Roche that is as pure and transparent of flavor as this domaine is committed to high quality. One of the great unsung heroes of the Cote d'Or.
Website: www.domaine-ponsot.com
---
7. Comte Georges de Vogue, Le Musigny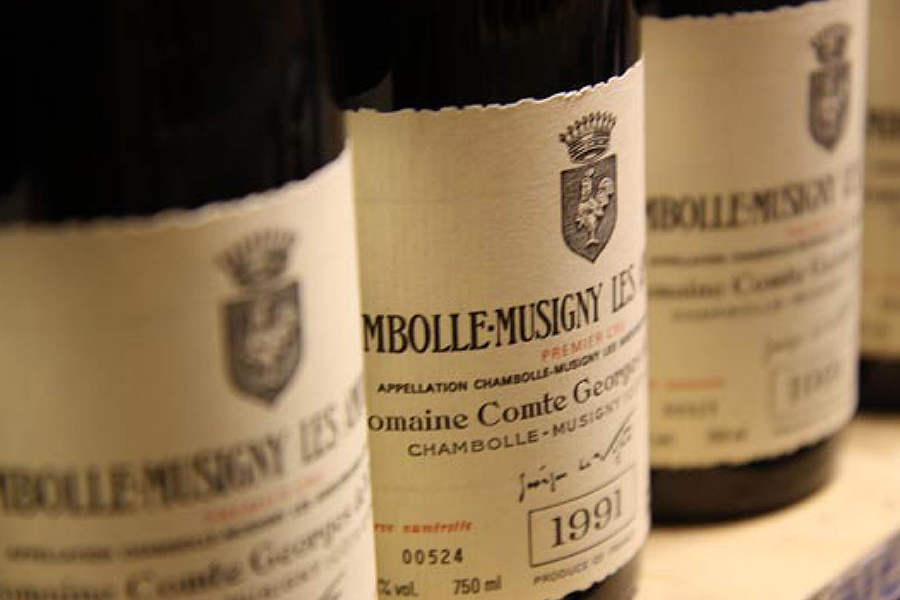 This famous domaine traces its ancestry back to the Middle Ages and occupies a Renaissance courtyard in the middle of the village. Today they own seven-tenths of Le Musigny, the most fragrant and refined of all red Burgundy. Quality here is consistently very high indeed, although these are not wines for the short term. No, the best Vogue wines need keeping 15 years at least. But they are well worth waiting for.
---
8. Leroy, Chambertin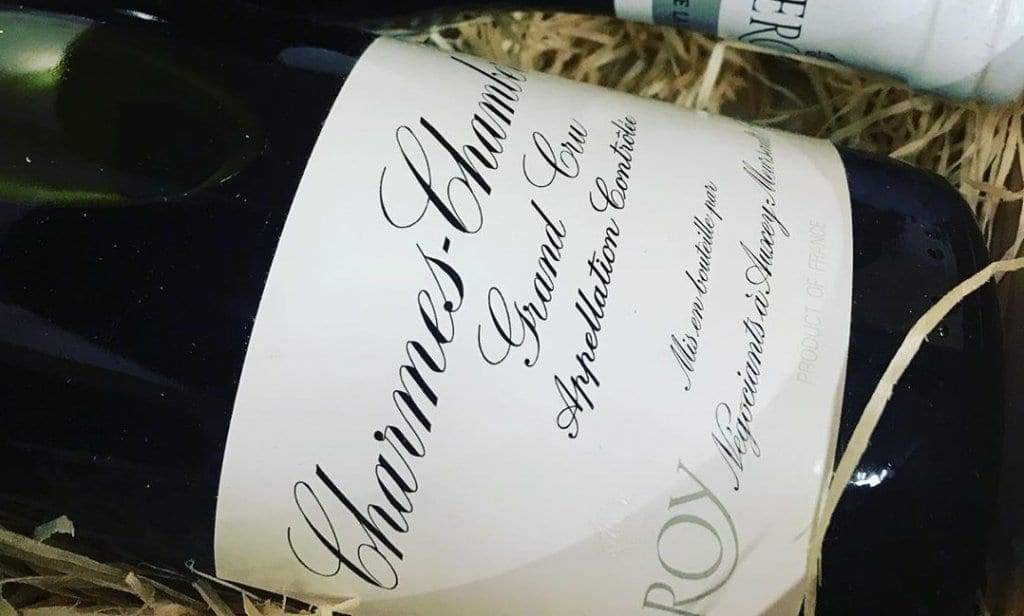 This is one of the greatest estates in Burgundy. Lalou Bize, part-owner, and until 1993, joint manager of DRC, bought the moribund 12-hectare Domaine Charles Noellat in Vosne-Romanee for 65 million francs in 1988. More vineyards in Musigny and elsewhere followed the year after, altogether creating one of the most impressive ranges of wine to be seen anywhere in one cellar. Today, our personal favorite is the Chambertin, a breathtakingly intense, pure and concentrated expression of Pinot Noir. Made in tiny quantities and exorbitantly expensive, this is a wine for that very special occasion.
Website: www.domaine-leroy.com
Related Posts: