When is best to Visit Wine Country
People always ask us, "when is the best time to come to the wine country?" The answer we always give is May or June for good weather and fewer crowds and, of course, September and October during the harvest time. Often, however, those months might not correspond to the vacation time available to you!
Jan: Sicily | Feb:Alentejo, Portugal | Mar: Amalfi Coast
April: Andalucía | May:Bordeaux | Jun: Douro Valley
Jul:La Rioja | Aug:Penedès | Sep:Tuscany
Oct:Piedmont | Nov:Burgundy | Dec:Alsace
Not to worry, here is a list of suggestions of great regions to visit month by month to inspire you when planning your wine tour in Europe:
January: Sicily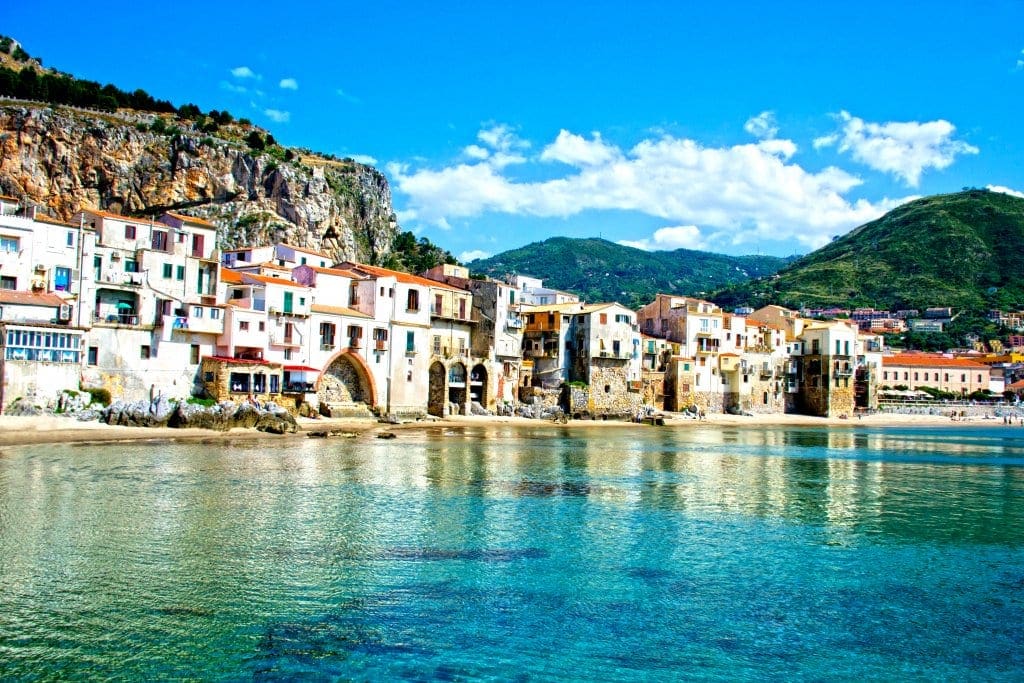 Enjoy the ski slopes of Etna one day and the beach the next! Sicily is an excellent destination in winter. It offers varied landscapes, stunning wines (we love Donnafugata, Planeta, Tasca d´Almerita, and more), and a fascinating architectural mix from Moorish to Norman, medieval to Spanish. Visit Taormina, Etna wine country, Siracusa, Ragusa, Cerasuolo di Vittoria wine country, Marsala wine country, the salt mounds near Trapani, and the unique city of Palermo.
---
February: Alentejo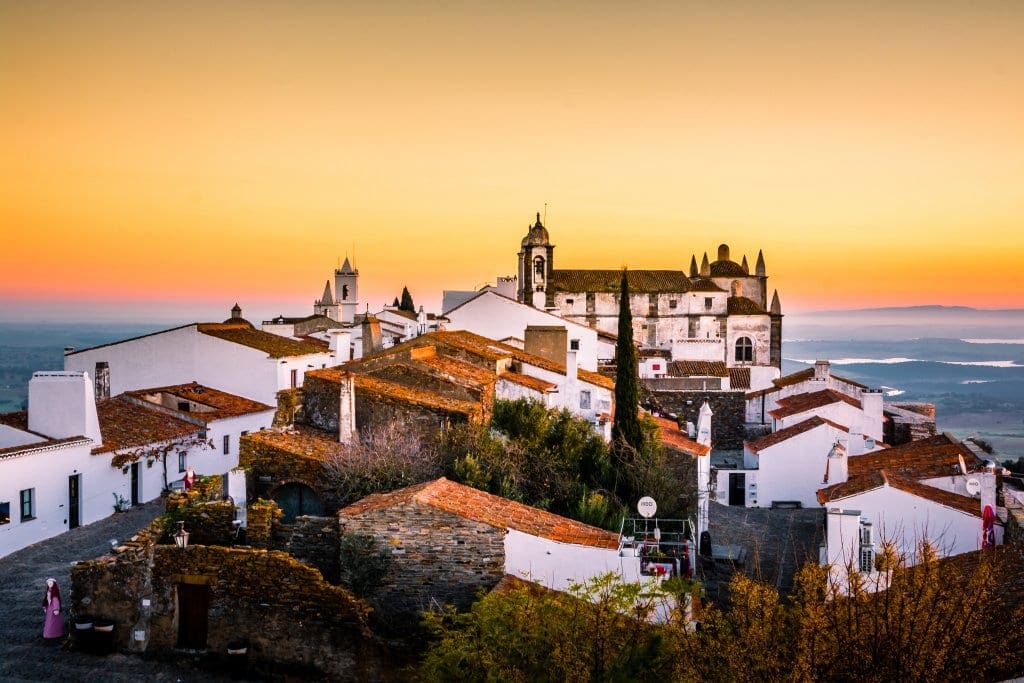 We´ve mentioned Alentejo before being a good option for a winter wine tour and repeating it! While temperatures can undoubtedly be crisp and bracingly cold, the sun is almost always shining in the Alentejo in winter, the rich red wines will warm you up, and there are virtually no crowds. The landscapes are monumental, with noble cork forests, Arabic castles, and vast vineyard-covered hills punctuated by white and yellow Quintas. Stay at the fabulous Convento do Espinheiro near Évora and spend a few days relaxing in this simply delightful, unspoiled wine region.
---
March: Amalfi Coast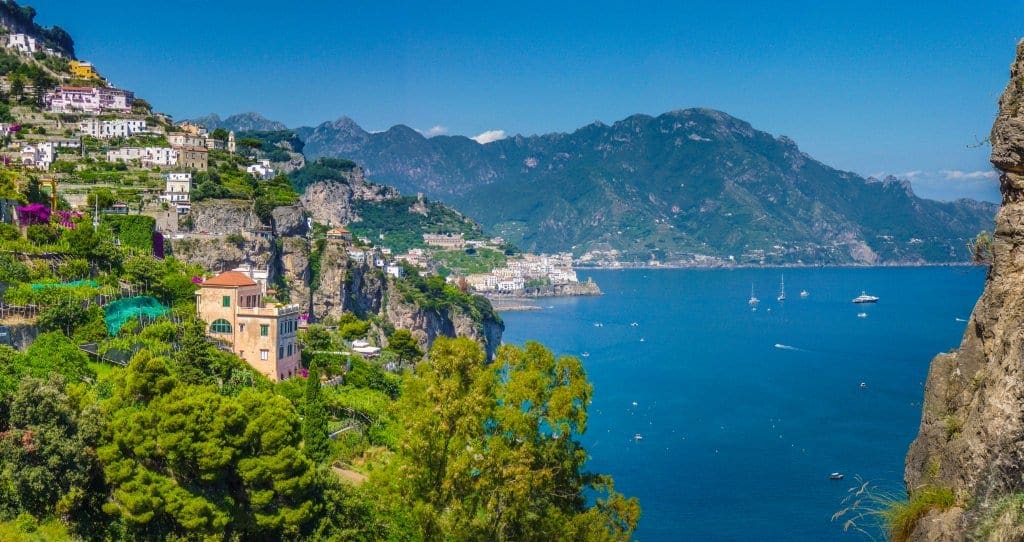 La Bella Campania- what a beautiful region to visit in Spring! The Amalfi Coast and Capri are flourishing with wildflowers, the sun is shining, and the oppressive summer crowds have not arrived. Naples is one of the most exciting cities in Italy and home to the Vera Pizza and our favorite Archeological Museum in the world (with 99% of the collection of mosaics from Pompeii). The wine country is extensive and varied here; here is a list of tips on top cellars and places to stay, things to do, etc.
---
April: Andalucía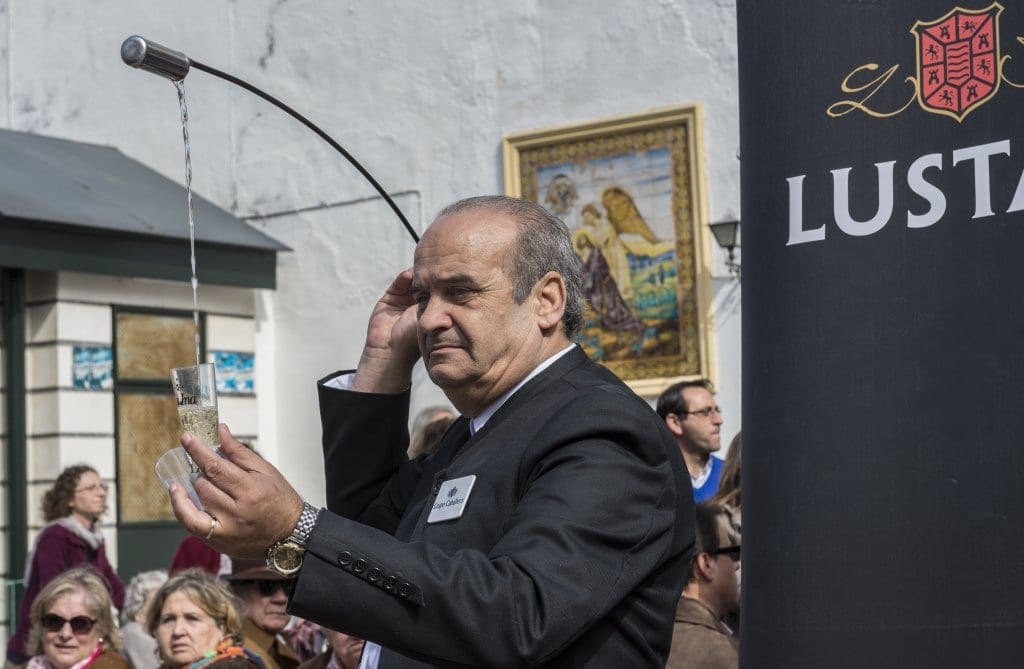 Andalucía (Southern Spain) is alive with local fiestas and celebrations in April and a great time to visit Jerez, in the Sherry wine country's heart. Many bodegas (wine cellars) are located right downtown, and it is one of the few wine regions in Spain that you can visit without a car. The Sherry wines are delicious, varied, and entirely and utterly undervalued. Taste a slightly chilled Amontillado while sitting in a flower-covered Andalusian "patio" and nibble on juicy olives and pan-fried almonds… oh, and don´t forget the relaxing sounds of the Spanish Flamenco guitar, olé! Seville is also a short one-hour train ride away. Tips for a great place to stay in Jerez here.
---
May: Bordeaux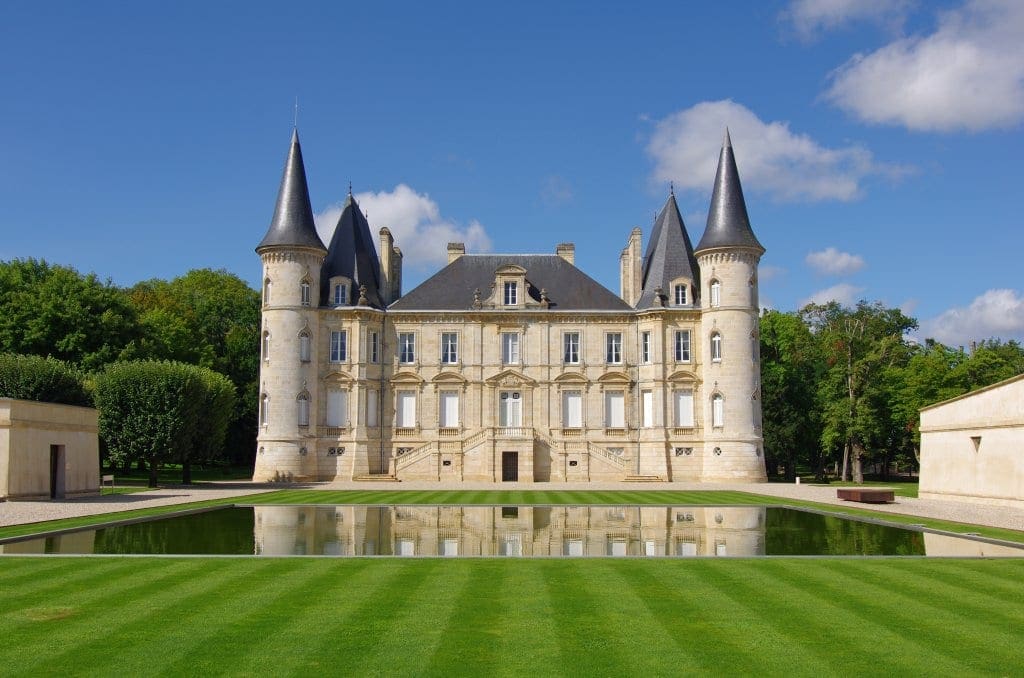 Bordeaux is the perennial wine destination in Europe and often a "first" wine tour for wine enthusiasts. It is pretty much a wine lovers' dream. The city itself is handsome and sophisticated, kind of a mini Paris, with a wide array of sights, fine hotels, wine bars, wine shops, and gourmet restaurants. It´s also on the doorstep of some of the most famous wine appellations in the world (whose "Chateaux" are often gorgeous)- Saint Emilion (also one of the prettiest villages in the region), Pomerol, Médoc, Margaux, Pauillac, Saint Julien, Sauternes, the list goes on. You can easily spend a week to 10 days visiting the wine country surrounding Bordeaux, town, and even combine a tour to Cognac (to the north) or Armagnac (to the south). If time permits, spend some time in neighboring Dordogne, one of Europe's most breathtaking regions.
---
June: Douro Valley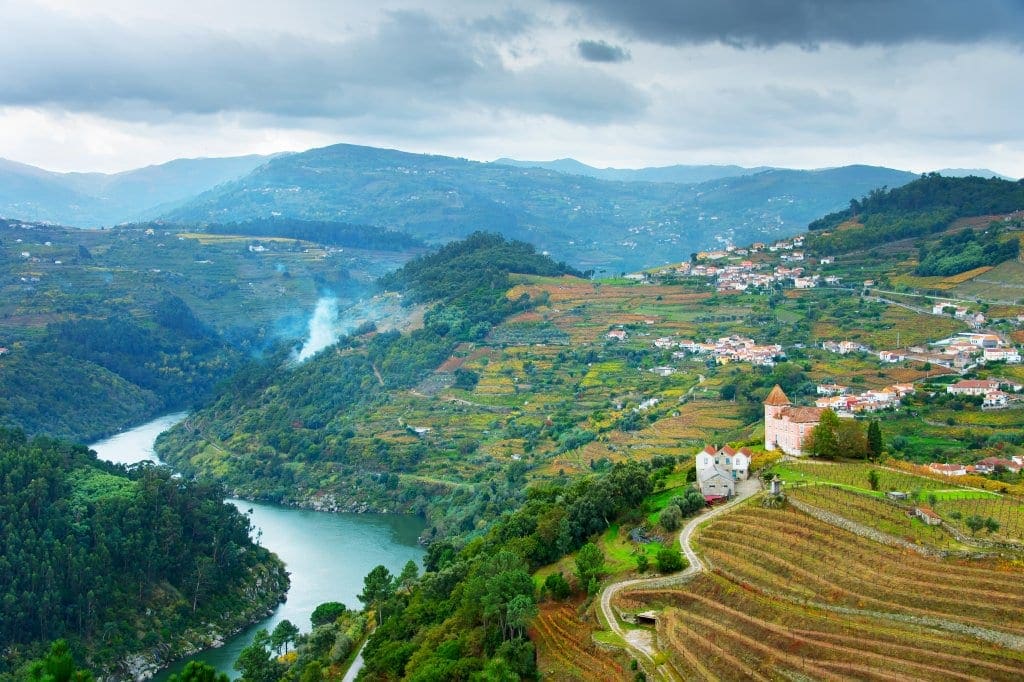 For years this dramatically beautiful wine region was a best-kept secret, known only to the Portuguese themselves, port fanatics, and wine professionals. However, the luxurious Aquapura hotel opening and the New York Times article that followed (in 2007) have put the Douro Valley firmly on the radar for both casual and serious wine lovers. Expect to find striking scenery, vintage ports, spectacular dry reds (and some dry whites), and a small but fantastic collection of hotels and restaurants. There is enough to please you on a long weekend or even a week-long tour if combined with Vilanova's historic port lodges, across from Oporto. Take a private Rabelo cruise on the Douro and let the soothing landscapes glide by while sipping on a chilled white port.
---
July: La Rioja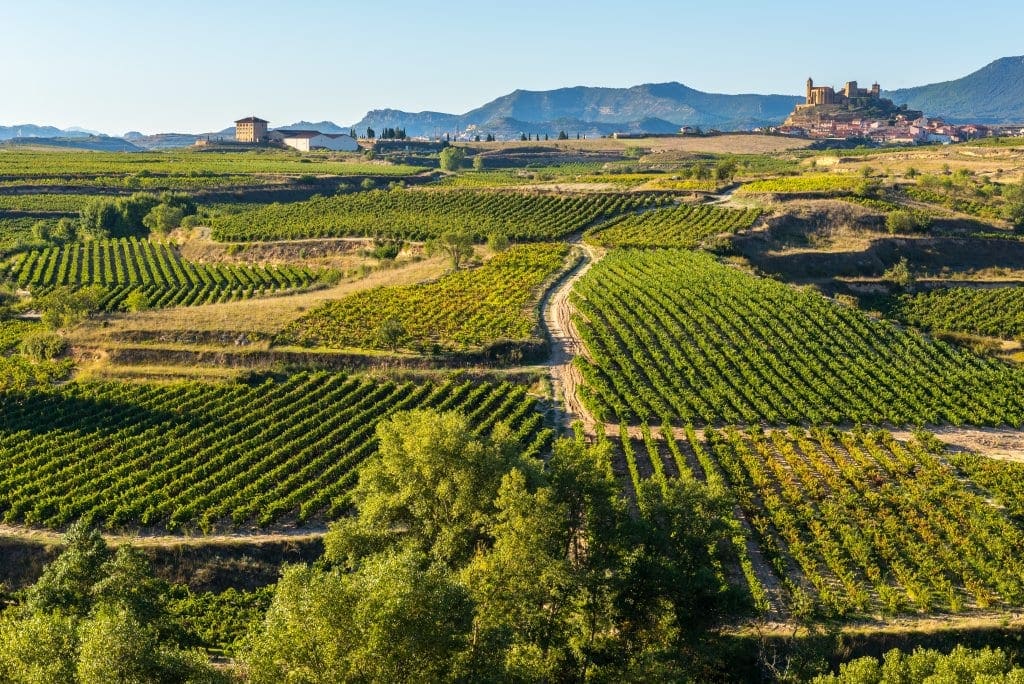 Another region that was a well-known secret for years is La Rioja. And funny enough, it was also the launch of a luxury hotel (designed by Frank Gehry at the Marqués de Riscal wine estate) that garnished world attention on it. Rioja is always a delight to visit, but we quite like it in summer as temperatures are sunny and warm, the vineyards are lush and green. You can combine a few days of wine tasting here with a few days at the beach in beautiful San Sebastian (gourmet mecca, about 90 minutes north). Haro is home to some of the most historic "chateau" style wineries like Muga, Lopez de Heredia, and Cune, all of which offer scheduled tours in English. If visiting Haro, don´t miss lunch at Las Duelas, one of our faves. For something more exclusive, go on a private wine tour to cult estates like Roda and Remirez de Ganuza. Here are some other winery tips from a recent trip here this year.
---
August: Penedès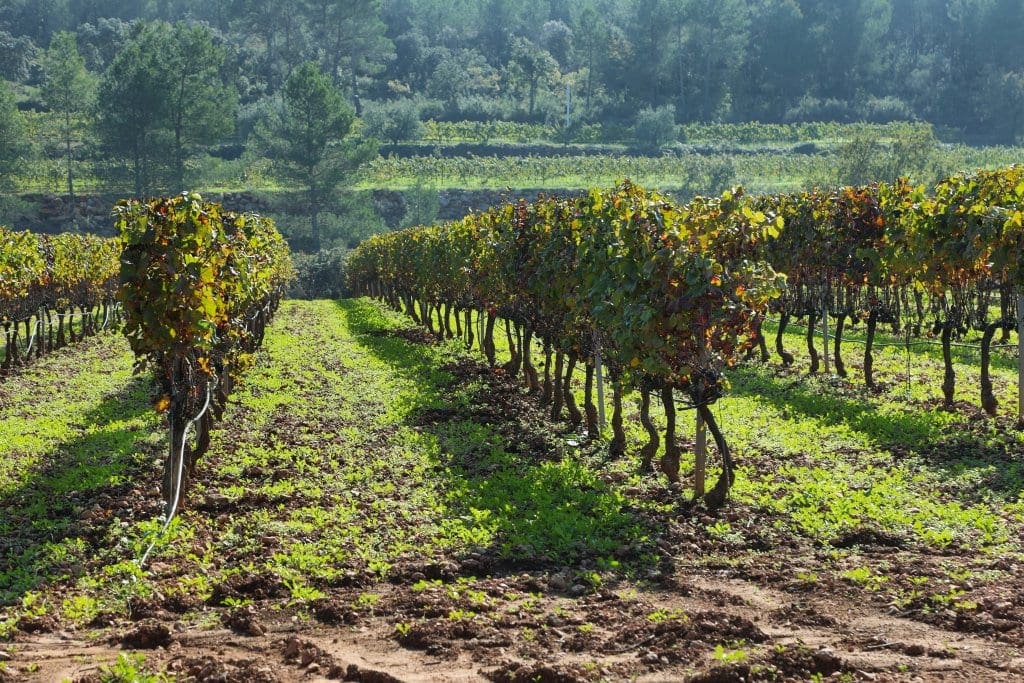 Again, we like the Penedès in the summer as you can combine a few days in the wine country (staying at Can Bonastre, but of course), with a few days at the beach (while closer to the Costa Daurada, that coastline is overexploited so we recommend the beaches of the Costa Brava such as Aiguablava and Sa Tuna). Located just under an hour from Barcelona (so a viable day trip), Penedès is the home of Spain´s sparkling "Cava," as well as a host of red and white wines from such famed producers as Miguel Torres and Jean Leon, and high-end estates like Pares Balta.  The famous Cava producers Freixenet and Codorniu open up daily for tours. There are some great restaurants in this region, including Can Bonastre's Tribia for high-end and Cal Xim for an authentic winemaker´s haunt. And for something unique, visit the ultra-charming owners at Augustus Forum, making the best vinegar in Spain!
---
September: Tuscany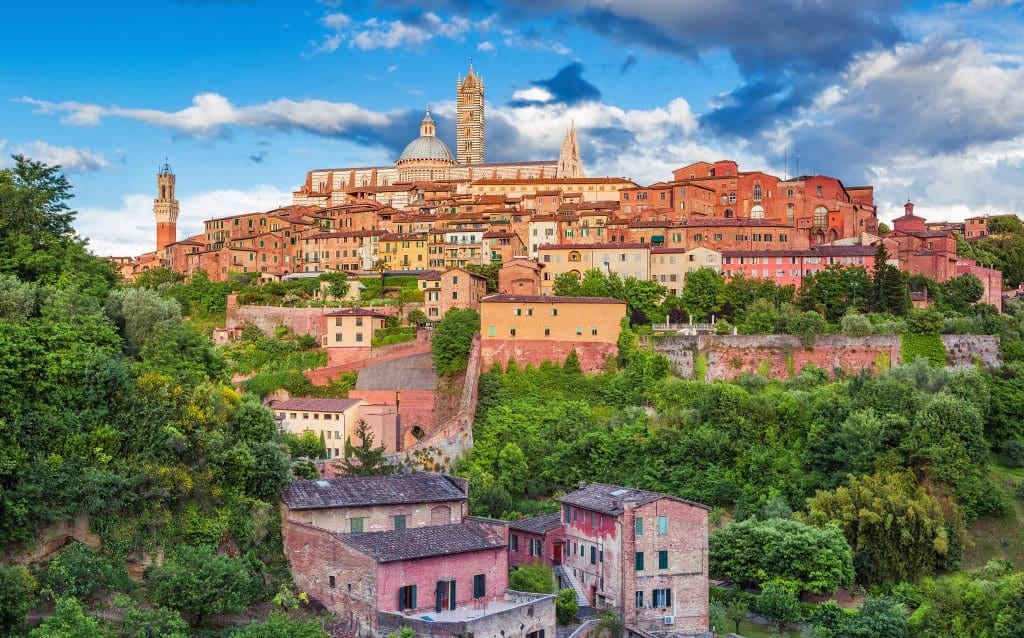 Mama mia, Tuscany is a place you should visit at least once in your life! The splendid art cities of Siena, Lucca, and Florence; the medieval villages of San Gimignano and Volterra; adorable hamlets like Monteriggioni,  San Miniato, and Radda in Chianti are treats on the eye. And the fine wines of Chianti, Montalcino (Brunello), Maremma (Super Tuscans), Montepulciano (Vino Nobile), and countless smaller appellations are what will attract you, wine lovers. Tuscany is beautiful any month of the year. Still, September is a wonderful time to visit as the vineyards are beautiful, and there is excitement in the air in the wine villages with the starting of the harvest.  Chianti is the region most established for wine tourism, and many estates open up for general tours. For something more luxurious and private, take a chauffeured tour of the region on a grand tour or enjoy day trips from Tuscany´s main cities.
---
October: Piedmont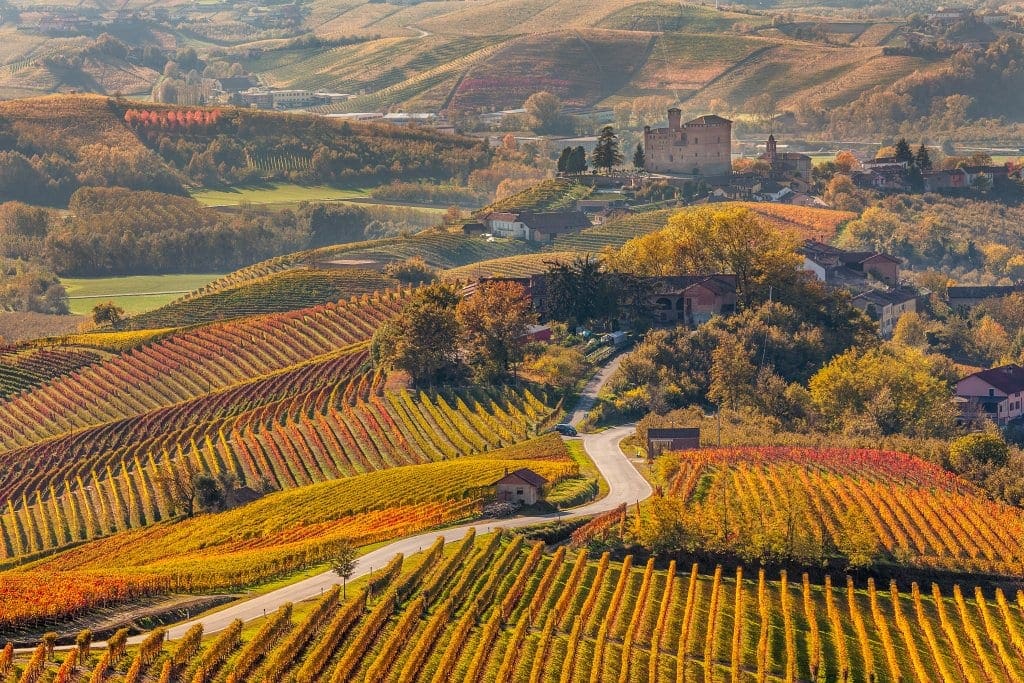 October is the start of the white truffle season in Piedmont (and the truffle festival in Alba) and the ideal month to visit this gourmet wine region. In October, the Langhe landscapes are probably some of the most picturesque and beautiful we have ever seen. The restaurants, some of the best in Italy (and this is saying a LOT!), all feature special truffle menus in autumn, and a foodie tour here is an epicure´s wish come true. Piedmont is also home to the Slow Food movement (founded in the amusingly named town of "Bra"). Wine lovers flock here as the mythical Barolo is produced here, as well as Barbaresco and Gavi. There are a few luxury hotels and upmarket inns. Between wine tasting (we love Roagna, Massolino, and Braida for its Barbera), cheese tasting, truffle hunting, and/tasting, and fine dining, you can easily spend a week of gourmet bliss in Piedmont.
---
November: Burgundy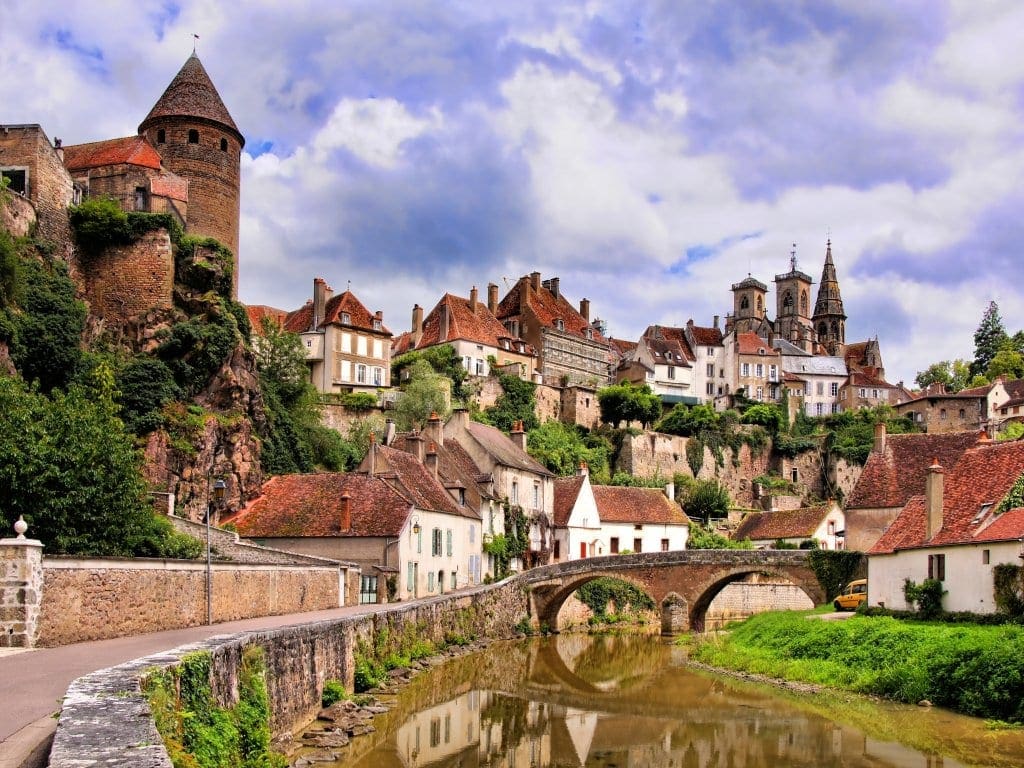 Bourgogne, Burgundy, is another region equally delicious! And November is a beautiful time to visit as the autumn colors on the vineyards are marvelous, and the chill in the air is perfect for enjoying the region´s sublime red wines from Cote de  Nuits, Gevrey -Chambertin, Volnay, Pommard, and of course Vosne-Romanée. Burgundy´s white wines are also world-famous, and you can taste them in their birthplace here in Meursault, Chablis, Puligny -Montrachet, etc. Your base could be in beautiful Beaune or Dijon (yes, the home of Dijon mustard) or in any of the countless little wine villages in between. Noyers, Buxyand Vézelay are particularly delightful. Some highlights of Burgundy include the Abbey of Cluny; the magnificent Romanesque church of Vézelay; the Abbey of Fontenay; the network of canals (you can enjoy wine tours on Barges) and the pristine scenery; the pretty Chateau Meursault and Chateau of Bussy-Rabutin; the Clos de Vougeot; and of course the hundreds of wineries. And if time permits, you could also do a combo Burgundy and Champagne tour!
---
December: Alsace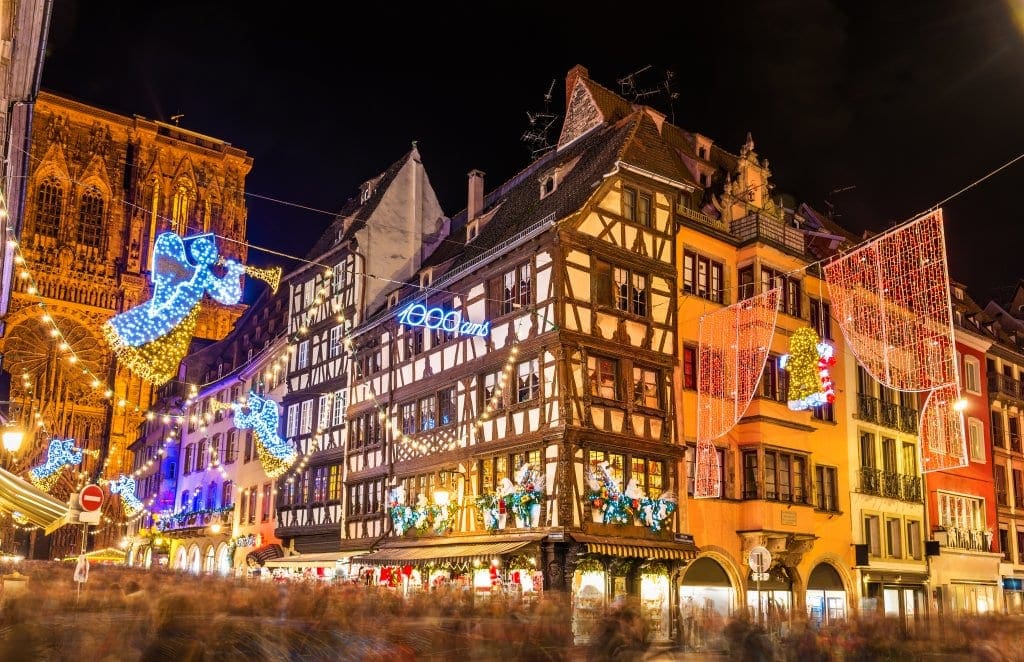 Alsace is the quintessential winter destination with its charming Christmas markets and fairytale villages. It feels German at the same time as it feels French and has belonged to both countries. One of the main dishes here is Sauerkraut! The region´s neat vineyards, villages, and farms are nestled between the Vosges mountains to the west and the Rhine river to the east. While a microscopic amount of red wine is made here, Alsace is famous for its voluptuous and spicy white wines, perfect winter whites. Stay in the darling village of Riquewihr and enjoy wine tasting at the numerous cellars located along the 38 vineyard trails on the designated "Route de Vin." Top wines to look out for include Marcel Deiss, Hugel, Zind- Humbrecht, Trimbach, and Weinbach.
Related Blog Posts: