Pinot Noir was put on this earth to frustrate winemakers and excite oenophiles. In the best years and from the best sites, aficionados of the grape expect (but don't always get) an exquisite marriage of heavenly perfume and silky, come-hither fruit quality. There is an unspoken contract between the buyer and bottle: the experienced collector understands that Pinot Noir can disappoint as much as it delights.
Yet wealthy fans continue to spend astronomical sums regardless of the risks involved. Indeed, auction houses do very well out of red Burgundy's incredible popularity – mainly if the label advertises "Domaine de la Romanee-Conti" (DRC). Rare cases of venerable wines like La Tache often sell for an excess of US$50,000 on the secondary market, despite the well-publicized instances of fraud and faulty bottles. The demand for the best bottles of Burgundian Pinot Noir is insatiable.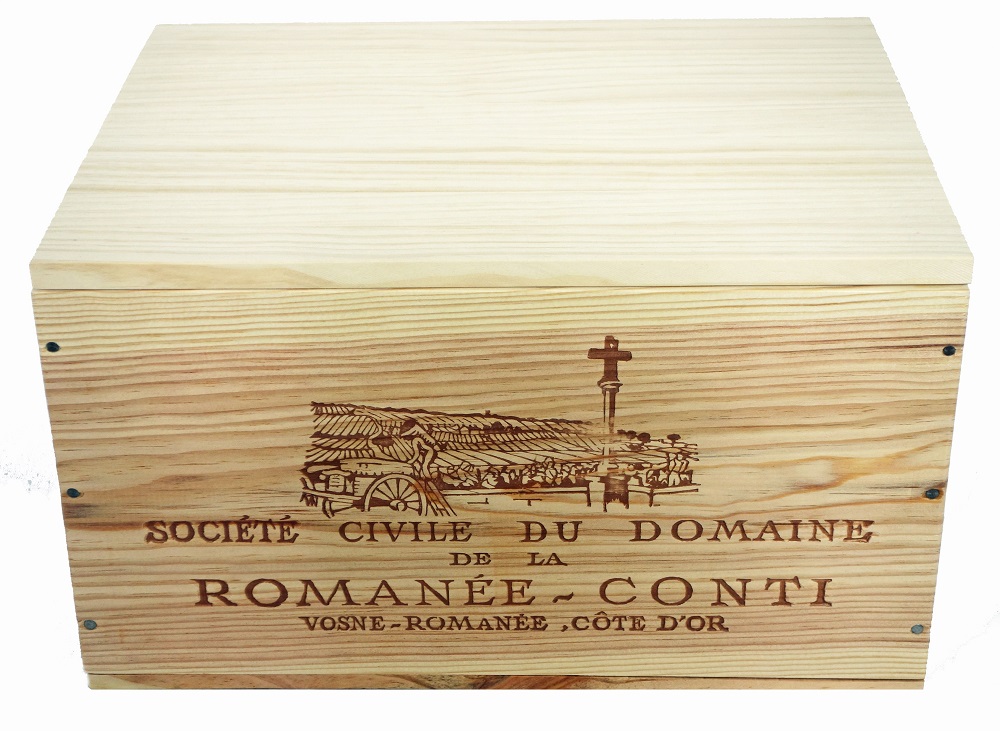 Meanwhile, the poor grower struggles to cultivate one of the most 'fussy' and sensitive varieties ever to grace France's vineyards. Pinot Noir is minded to produce utterly nondescript wine in torrid years or anemic, herbaceous dross in wet vintages. The grape has fewer coloring pigments than other dark-skinned varieties and oxidizes at an alarmingly fast rate if not judiciously protected. It is the antithesis of Cabernet Sauvignon; boasting less flavoring substances and fewer tannins, Pinot Noir needs to be cropped at very low yields. The difficult decisions, however, don't stop in the vineyard. No grape makes the choices open to a winemaker more critical than Pinot Noir. All that is required is one wrong move, one clumsy input, and that delicate perfume and ethereal flavor will be eviscerated.
So is cultivating this precocious grape more trouble than it's worth? That is certainly open to debate, but the number of hectares under vine has been rising for over a decade; this is partly because of the grape's immense popularity among the sommelier community and because it can provide the richest rewards to winegrowers. Since the turn of the 21st century, there have been profound changes affecting the growth and making of Pinot Noir across the globe. It used to be said that only a few New World regions like Oregon showed glimpses of Pinot's inherent greatness; today, Burgundians will concede that majestic Pinot Noir can be made worldwide. This has in no way affected the status of the best Burgundies, nor do collectors swoon over New Zealand or South African examples with the same relish. The top crus of Chambertin and Musigny have maintained their pole position, at least in the auction circuit.
But equally, few would deny that the Cote d'Or has lost its monopoly on excellent Pinot Noir. Better site selection, massive investment, and refinement of vinification techniques have led to a revolution in New World Pinot quality. Moreover, regions such as Alsace and even the Languedoc are proving that greatness can be coaxed out of this mercurial variety in several different climates and terroirs within France. Higher altitude zones across Spain's Catalunya also continue to impress.
However, Chile's Casablanca, Australia's Yarra Valley, and France's Limoux region aren't considered (by Burgundy enthusiasts) to be equals – or peers – of the Cote de Nuits and Cote de Beaune. But in quality terms, these flourishing regions come damn close. In recognition of the wonderful 'multiculturalism' of modern-day Pinot Noir, Cellar Tours has compiled a list of our ten global favorites.
FRANCE
Domaine Rossignol-Trapet – Le Chambertin
This is a domaine that consistently outperforms its more famous competitors. Created by marriage between Jacques Rossignol of Volnay and Mado Trapet, the firm has embraced modernity by converting to biodynamic farming since 2004. The results have been spectacular: a range of Pinot Noirs with incredible purity, depth, and elegance. Their top wine from the Grand Cru' Le Chambertin', is one of Burgundy's most exquisite. Even in weak years, Rossignol-Trapet produces an excellent example of Pinot Noir – bottles from the greatest vintages can last a lifetime. Noted UK author and critic Hugh Johnson believes that Chambertin is "the region's most imperious wine; dense, sumptuous and long-lived." Here we have a domaine that does the terroir full justice. Astoundingly complex, structurally refined, and seductively scented, Pinot Noir reaches an apogee in this part of Burgundy.
website: www.domainerossignol.fr
region: Burgundy Wine Region
related tour: Burgundy Wine Tours
---
Domaine de la Metairie d'Alon – Solaire Pinot Noir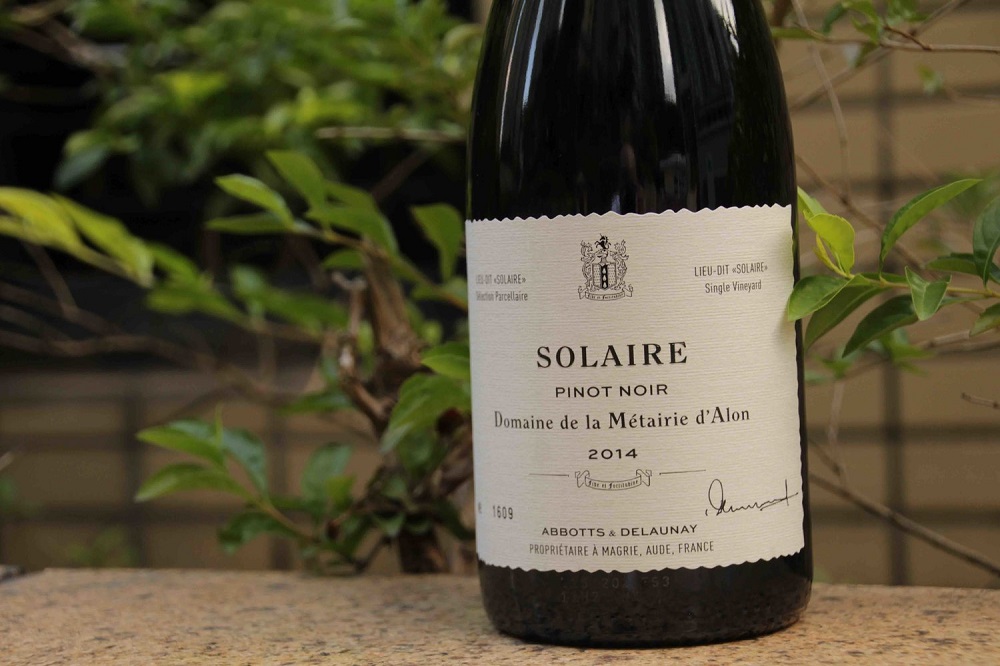 Laurent Delaunay is a Burgundian with a keen eye for a good investment. In recent years, the owner of Badet Clement has invested in the Languedoc region, convinced that the cooler-climate terroirs of Limoux could do Pinot Noir full justice. Planting a few hectares on a higher altitude site, Delaunay's first vintage silenced the naysayers. Today he cultivates over 25 hectares on limestone calcareous soils, grown using organic methods and hand-harvested at low yields. Tasted blind, the Solaire Pinot Noir is often mistaken for Volnay – expect richly textured red-fruit, impeccable freshness, balance, and poise. It merges the best elements of Burgundy's refinement with the fruit-driven pleasure that smoothly flows from the Languedoc. Reasonably priced and faultlessly made, Solaire is not to be missed.
website: www.abbottsetdelaunay.com
region: Languedoc Wine Region
related tour: Languedoc Wine Tours
---
Trimbach Pinot Noir Reserve
How can a region – and indeed family – resolutely committed to growing Riesling to perfection make such stunning Pinot Noir? Very easily, as it turns out. Family Trimbach cultivates several red and white varieties in Alsace to perfection, but our money is on their beautiful Pinot Noir. It speaks of the Cote de Beaune, rather than the might and structure of the Cote de Nuits; soft and gentle on the palate, Trimbach's Pinot Noir is wonderfully delicate and ethereal. The inviting red fruit, silky texture, and racy acidity ensure that each vintage sells out quickly on release. A monument to Alsatian Pinot Noir, Trimbach has proven that the grape will travel within France if given adequate care and attention.
website: www.trimbach.fr
region: Alsace Wine Region
related tour: Alsace Wine Tours
---
SPAIN
Torres Mas Borras Pinot Noir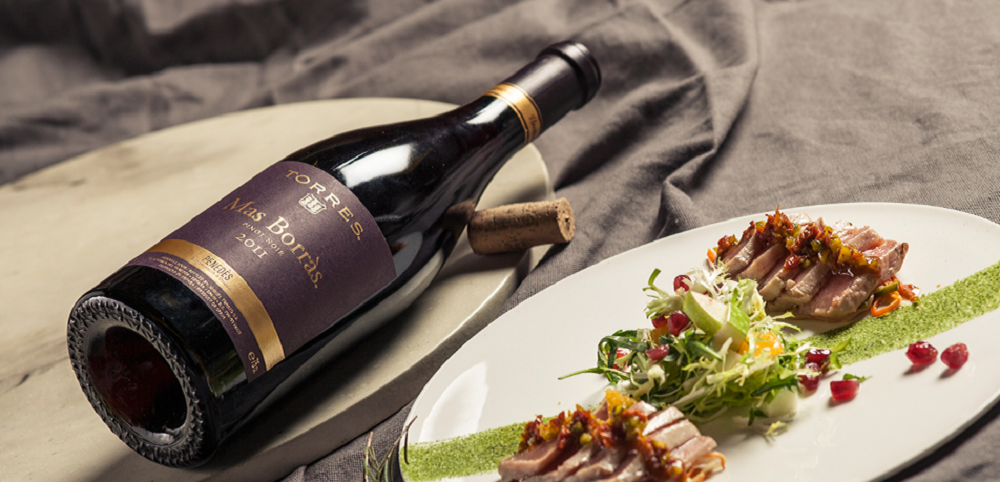 At first glance, the very idea is ridiculous. Spain's Penedes region boasts a warm Mediterranean climate; surely, the antithesis of what Burgundy's sacred red grape requires? Yet Spanish giant Torres has managed to pull it off. Judicious site selection at higher altitudes, merged with expert winemaking, has resulted in a seductive, richly textured Pinot Noir. It is undeniably ripe and expressive compared to a cooler vintage from the Cote d'Or, but this is only to the wine's advantage. Damson, plum, raspberry, and mint all vie for your attention. But crucially, the wine never veers into jammy territory and remains fresh and balanced throughout.
website: www.torres.es
region: Penedès Wine Region
related tour: Penedes Wine Tour
---
ITALY
Conte Vistarino – Pernice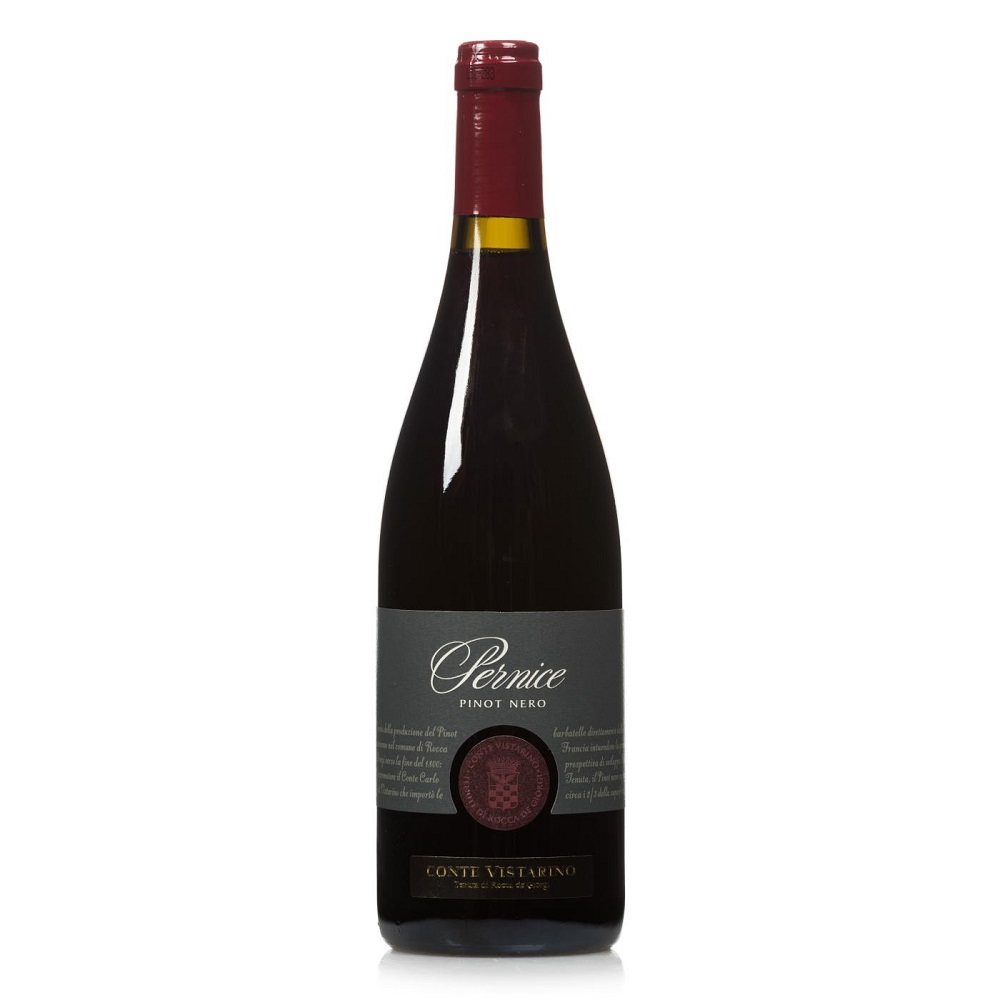 Lombardy is possibly Europe's most underrated region when it comes to cultivating superlative Pinot Noir. The best wines from leading producer Conte Vistarino are refined and racy in a manner rarely seen outside of Burgundy. Winery director Ottavia Giorgi di Vistarino believes that it combines a cool climate, calcareous soils, and the marked diurnal temperature variation, which enables such delicate and ethereal Pinot Noir to be made in this part of northern Italy. Or perhaps it is merely the excellent winemaking or historical know-how. Whatever the cause, the fact remains that Conte Vistarino's Pernice is arguably a contender for Italy's finest example of Pinot Nero. Planted in the province of Pavia, south of the river Po, tiny yields and exceptional terroir give rise to an extraordinary wine. It boasts the structure of a good example from the Cote de Beaune, with an inimitable flavor profile that is Lombardy's own. Autumnal notes, black truffle, and rosemary provide a stunning backdrop to the array of red fruit flavors. Sublime.
website: www.contevistarino.it
region: Lombardy Wine Region
related tour: Franciacorta Wine Tours
---
CHILE
Montes Alpha Pinot Noir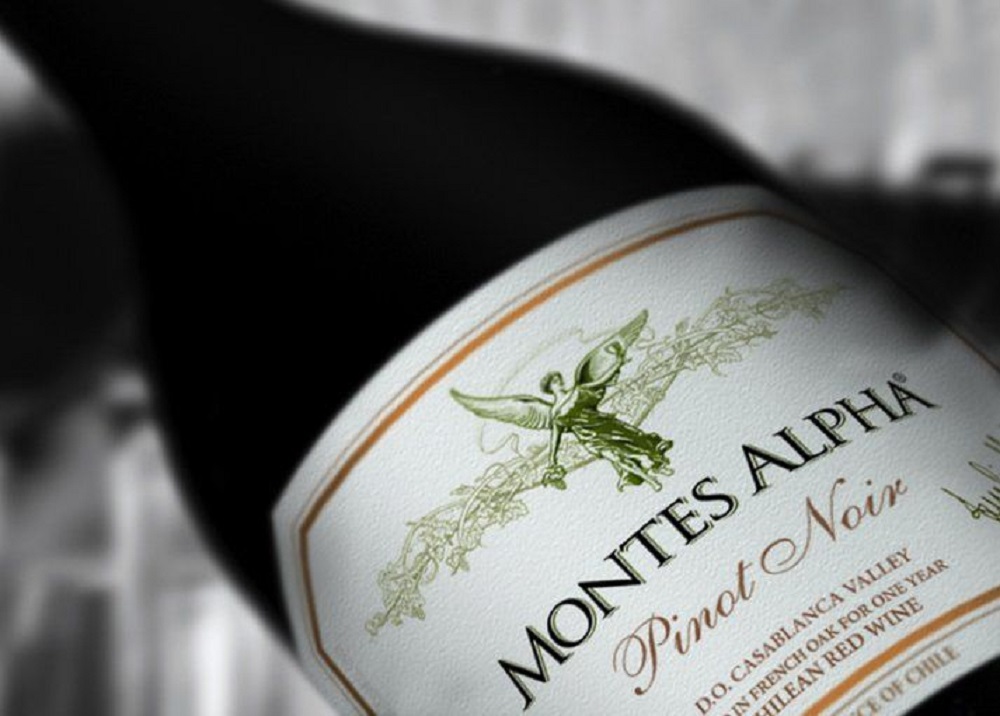 Chilean Pinot Noir keeps getting better and better. After a shaky start, regions such as Aconcagua Valley prove that excellent Pinot Noir can be grown in cooler parts of Chile if the conditions are right. This coastal region is ideal for cultivating varieties that cannot tolerate excessive heat, benefiting from the Pacific's moderating influences. Many companies have rushed to invest in the region over the past 15 years, but Montes remains one of the finest producers of Pinot Noir in Chile. Aged for ten months in approximately 50% new French oak, the wine is powerful and refined. Densely textured and very expressively scented, it is a New World wine that has not forgotten its roots; while happy to express its origins, the natural freshness so common to good Burgundy has not been subjugated.
website: www.monteswines.com
related tour: Chile Wine Tours
---
Dos Almas Gran Reserva Pinot Noir
Dos Almas is a very different proposition to Montes Alpha. Fruit grown in the Casablanca region is harvested relatively early in the season to preserve acidity and poise. The winemaking team prioritizes finesse over-extraction, and it shows: Dos Almas is typically a lighter, elegant style of Chilean Pinot Noir. Vibrant summer fruits dominate the palate, underpinned by racy acidity and an enticing structure. Dos Almas can be enjoyed without embellishments, but the wine shines without food. Roast duck would be ideal. Or lightly seasoned lamb chops – chuletas in Spanish.
website: dosalmas.cl
related tour:
---
Argentina
Domaine Nico – Le Paradis
Domaine Nico is an exceptional project initiated by the legendary Catena family. They chose vineyards located at spectacular altitudes – planted at between 1100 meters to 1500 meters; Catena has brought new meaning to the phrase 'high altitude winegrowing.' Small parcels have been planted across the sub-regions of Mendoza, including the Le Paradis vineyard in Tupungato. Le Paradis is one of the most exciting Pinot Noirs to emerge from South America in recent times, produced from almost commercially unviable low yields. It is a chameleon – ripe and lushly textured and yet delicate and profound at the same time. It pulls off the remarkable trick of appealing to Burgundy nuts and aficionados of fruit-forward, exotic New World Pinot Noir. Once again, the Catena family has proven that they have few peers, both in winemaking and terroir selection.
website: www.catenazapata.com
related tour: Argentina Wine Tours
---
South Africa
Newton Johnson Family Pinot Noir
Newton Johnson set the standard for South African Pinot Noir. Planted on a mosaic of soil types and mesoclimates, the family produces various styles to suit every palate, from dainty elegance to densely textured and powerfully structured wines. They are never lean or inexpressive – every bottle tasted during our last visit reeked of summer fruits, damson jam, and forest floor—a brilliant range of wines offered at accessible price points.
website: www.newtonjohnson.com
related tour: South Africa Wine Tours
---
Hamilton Russel Vineyards Pinot Noir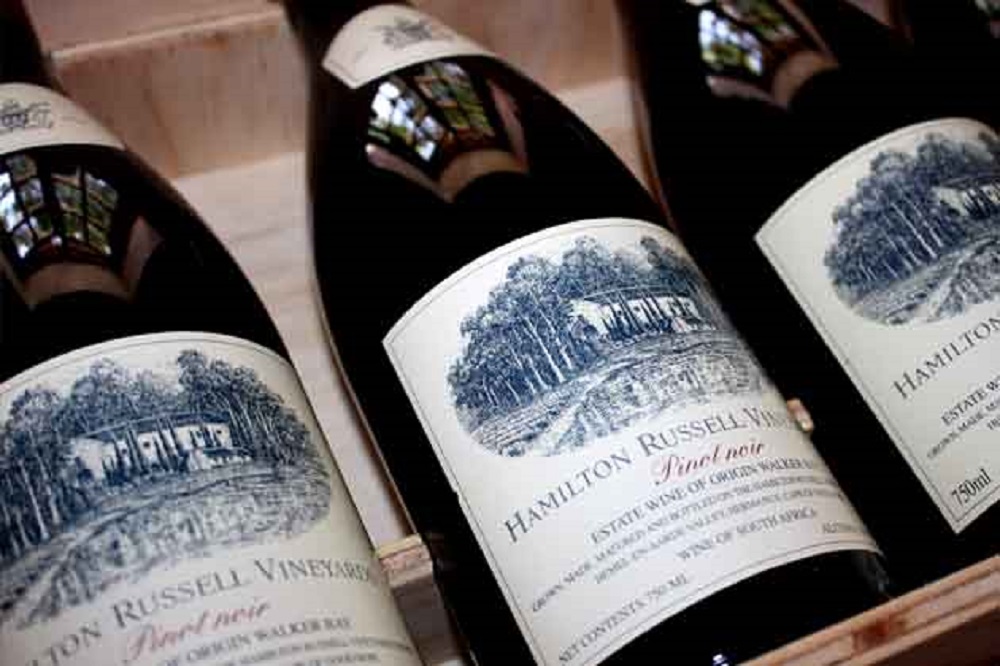 Owner Anthony Hamilton Russel said it best. "As a variety, Pinot Noir is, in my opinion, the most articulate communicator of the personality of site and soil. It unlocks all the ancient mysteries of a particular site with uncompromising honesty." And as it happens, the Hamilton Russel Pinot Noir is routinely considered to be South Africa's best – with good reason. Here we have a wine that never compromises on flavor, structure, perfume, and complexity. Here we have a wine which, tasted blind, suggests the mega-expensive end of the Burgundy market. This is partly due to the exceptional terroir and partly the result of Anthony Hamilton Russel's constant drive to push winemaking boundaries. His team has experimented with alternative vessels for the wine's maturation, including stoneware and terracotta amphoras. But in the end, it's not the endless tinkering, which makes this Pinot Noir so exquisite and profound. It's the soil.
website: www.hamiltonrussellvineyards.com
Related Blog Posts: