The Veneto region is a mass of contradictions. Several of Italy's most iconic appellations and wine styles are nestled in its hills, including Valpolicella Classico, Amarone della Valpolicella, and Recioto. The best can compete with Barolo, Brunello di Montalcino, and the finest Super-Tuscans money can buy. As a result, there is no paucity of superlative wine being made in northeastern Italy today.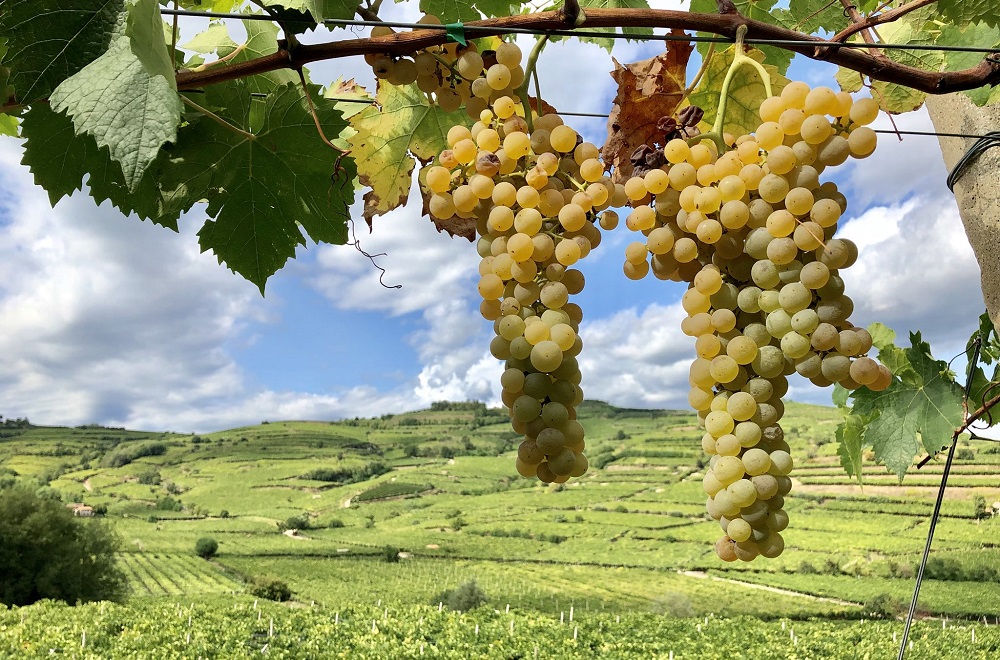 Yet there is another side to Veneto that is less inspiring. It is the country's most productive (overall) wine zone, with officially sanctioned high yields – in some districts – and a culture that emphasizes quantity over quality; over 60% of local vineyards are cultivated by growers who deliver bulk grapes to the cooperatives. Fortunately, this situation is now being reversed as winemakers realize that premium wine production offers more economic sustainability in the longer term. The appellation that has led the way in embracing high quality is undoubtedly Soave: a sorely underrated white wine that hinges on the brilliance of Garganega. Despite its relative anonymity, the grape remains one of the stars of Italian white wine. Think of it as a Venetian facsimile of white Burgundy.
History and viticulture
The undulating landscape of Verona is no stranger to new arrivals – invited or otherwise! In the pre-Roman era, it was inhabited by several ancient tribes, including the Euganei and Veneti. According to historians, the latter were Celtic in origin, albeit contact with the Etruscans and Greeks is believed to have heavily influenced their culture. The Greeks, of course, promulgated the idea of growing vines for pleasure, laying the foundations for Italy's wine industry. In addition, indigenous grape varieties, such as Garganega, were probably introduced by the Greeks at this point in history; an alternative explanation is that they are genetic descendants of the original varieties. The Romans were no less enthusiastic about the virtues of the grape, expanding viticulture after their conquest of northern Italy in the 3rd century BC. Their reign endured for centuries, ending with the fall of the Western Roman Empire in 476 AD.
Of course, that was not the end of the story. In the 8th century, the wider Veneto region was controlled by the Franks and subsumed into the mighty Carolingian Empire that stretched from central Italy to northern Germany. Extending their political influence to neighboring Friuli Venezia, Veneto eventually became part of the Holy Roman Empire. This was a very prosperous and (relatively) stable period in the area's history – wine styles like Soave and Valpolicella were celebrated throughout the Empire. By this point, Garganega was one of the country's most widely planted white varieties. However, a King Theoderic's court member first mentioned it centuries ago, boasting that the wine's perfume was "as pure as a lily." It's a description that does the grape true justice.
In the 1500s, the region fell under the influence of the Venetians, whose remit included Friuli, Lombardy, Istria, and the island of Corfu. Trade and shipping thrived for centuries under Venetian rule – its wine industry had morphed into one of Europe's most profitable and export-driven. This peace and prosperity lasted until the early 19th century when Napoleon Bonaparte invaded in 1805. The next 60 years were very tumultuous, with numerous territorial wars and endless political machinations. But the result was positive: the Veneto region became part of a unified Italian state in 1861. That same decade, however, phylloxera started appearing in the southern Rhone's vineyards. This poisonous louse caused havoc in several major European wine regions during the late 19th century after it was accidentally transported from the US. Yet, by the standards of Bordeaux and Rioja, northern Italy emerged relatively unscathed; the nation's diverse – and often geographically isolated – regions helped to slow down the dissemination of phylloxera in Italian vineyards. Thus, agronomists have estimated that approximately 15% of the country's total acreage was affected – far less than France or Spain.
Fast forward to 2022, and the Veneto region remains a sparkling and still wine production powerhouse. Interestingly, genetic analysis early this century determined that Garganega is identical to a little-known grape Grecanico Dorato, planted in Sicily. Their performance in the vineyard is identical: Garganega is a late-ripening variety with a natural tendency toward excessive vigor and crop inflation. A rigorous pruning regime is therefore crucial if the winemaker aspires to premium quality in the cellar. High-yielding Garganega berries produce flabby dross. Old vines produce bottled magic.
Winemaking
For centuries, winemakers have made delicious sweet and dry wines from the Garganega grape. The former is Recioto di Soave – berries are picked and air dried, desiccating the fruit and concentrating the remaining sugars. The grapes are then gently pressed, releasing a rich and unctuous must. Some producers vinify in stainless steel, while others prefer old oak vats; every method involves stopping the fermentation before all the sugar has been converted to alcohol. The result is a wonderfully lively and complex dessert wine with beautiful almonds, honeysuckle, and lavender aromas.
Nevertheless, the vast majority of Garganega is produced in a dry style. As you would expect, there are various opinions on how best to handle the grape, ranging from fermentation in wood to using amphorae, stainless steel, concrete eggs, and everything in between! That said, preserving Garganega's naturally vivacious fruity character is a top priority for the critical mass. Thus, many winemakers emulate the approach of Pieropan: top-quality grapes are harvested when acidity levels are still vibrant before they are destemmed and chilled to preserve freshness. The grapes are then gently pressed, releasing crystal-clear juice that is transferred to glass-lined cement tanks. Next, a very slow and cool fermentation will occur (maximum 18°C), ensuring that all the fruit esters and aromas are locked into the wine. It is then matured on the fine lees (dead yeast cells) for several months before filtration and bottling. This yeasty sediment, packed full of flavored compounds such as amino acids, dramatically enhances the texture and mouthfeel of the wine. For that reason, Pieropan usually age their higher-tier label, Vigneto Calvarino, for at least 12 months in tank.
However, oak also plays a role in Soave, despite the ongoing controversy regarding maturation in 100% new wood. While powerfully structured and richly textured wines, unfortunately, they lack young Garganega's innate freshness and verve. Mindful of that fact, certain producers advocate a limited degree of skin contact for their top cuvées, fermenting and aging the wines in used tonneaux (large barrels). If successful, this technique will bring a whole new dimension to Garganega – what emerges in bottle offers the finesse of Riesling and the buttery opulence of Premier Cru Meursault.
The magic of Soave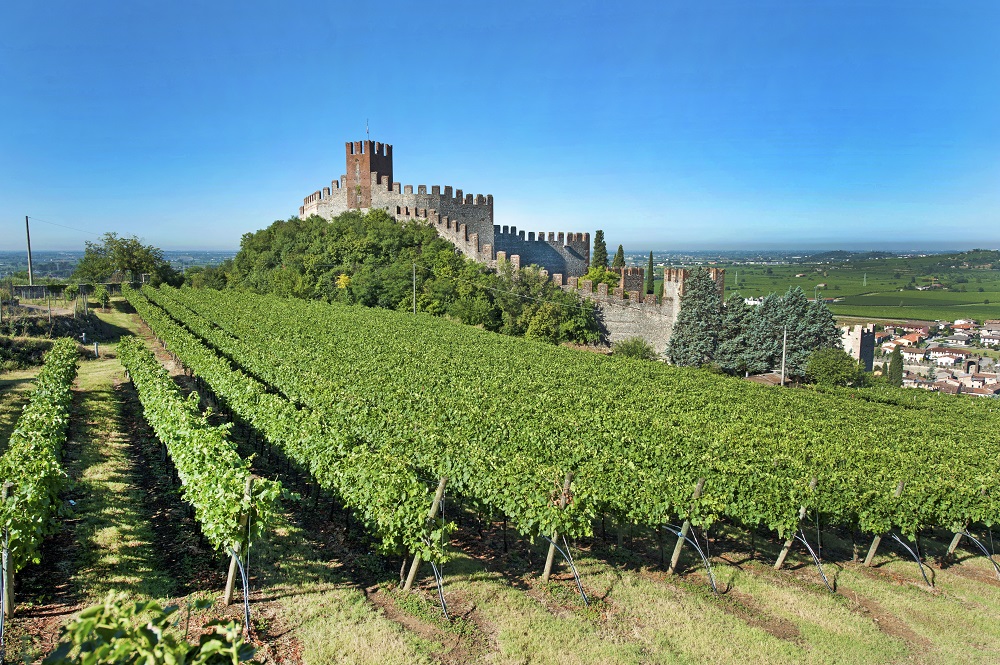 Soave is the reason why sommeliers and critics love their work. Located in the hills east of Lake Garda, the region is as beautiful as it is vital to the local economy; who could resist the ancient rows of pergolas set against snow-capped peaks and ornate villas? But most importantly, Soave is a reliable source of exceptional white wine that is both affordable and widely available; ludicrous pricing and consumer hype have yet to reach this corner of Veneto – we hope it never does! So it is no wonder that all good restaurants in northern Italy have at least 4-5 brands on the menu. It delivers a great deal of pleasure and little financial pain.
Today, the area under vine is divided into three separate designations entitled to market a Soave white. In descending order, they are Soave Superiore, Soave Classico, and Soave. The 'Soave Classico' DOCG zone is considered highly prestigious, as it is based on the historic production zone of Soave before its boundaries were expanded in the 20th century. The leading sites are all found north of the village of Monteforte d'Alpone; the appellation's 'Grand Crus' are entitled to reference Soave Superiore on the front label. Although these premium vineyards' aspect and elevation may vary, they will typically be south-facing, planted on well-drained volcanic soils. There are rare parcels of centenarian vines, often trained on pergolas, that produce unbelievably concentrated wine.
The climate, meanwhile, is most definitely continental, with warm (but rarely excessively hot) summers and cold winters. As elsewhere, elevation helps moderate the heat in July and August, encouraging diurnal temperature variation. Cool nighttime temperatures can make or break an aromatic white style, as they maintain acidity levels without sacrificing physiological ripeness. Under the appellation rules, growers can add other varieties to the final blend: no more than 30% Chardonnay or Verdicchio. However, we've always found the 100% varietal wines to be the most exciting.
Pieropan's single-vineyard expression, La Rocca, is a case in point. The wine is simply exquisite – an incomparable piece of bottled magic. The first quality that proclaims itself is the bouquet, a heady mix of almonds, lime cordial, stone fruit, and honeysuckle. This leads to a rich and silky palate, with fresh acidity holding the exoticism of pineapple and guava in check. If you pair a bottle of La Rocca with freshly caught seafood, your evening is complete. Perfection, Signore e Signori, has been achieved.
Top producers of Garganega wines: