Periquita, or Castelão as it's also known, is one of Portugal's most obscure red grape varieties. It is part of a stubborn set of traditions, prioritizing local grapes over imports. This was once considered a disadvantage, yet wine lovers from all corners of the globe are increasingly drawn to Portugal's authenticity, desperate to experience new flavors and sensations. If you seek the familiar and anodyne, look elsewhere.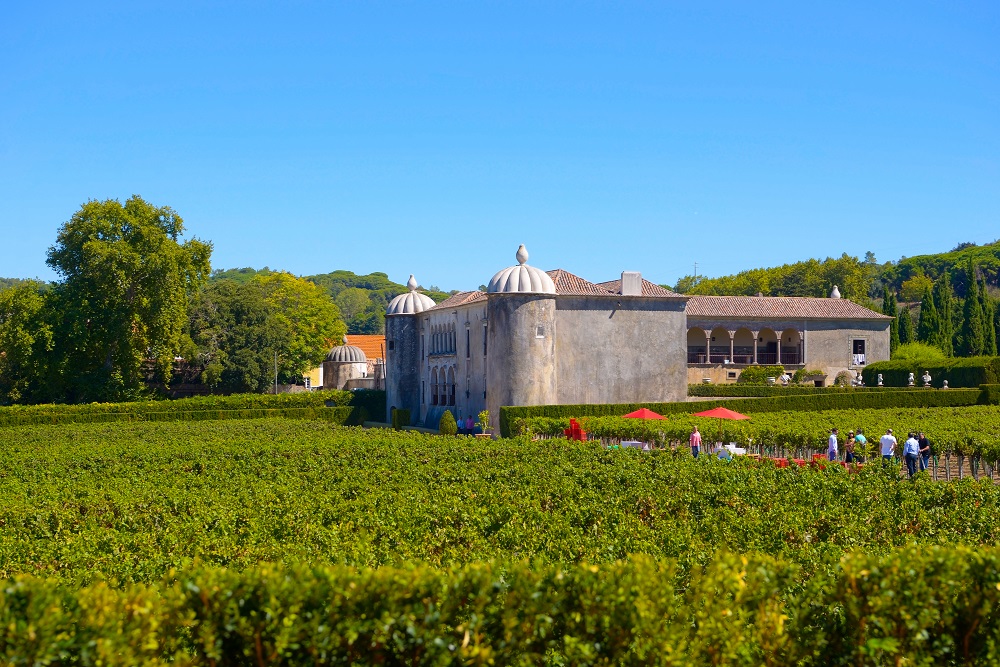 Read more about Portuguese Red Wine
You can explore the Portuguese Wine Regions with Cellar Tours on a private Luxury Food and Wine Vacation, dine in the best local restaurants, and enjoy VIP tastings in the top wineries.
However, Portugal's journey to greatness has not been an easy one. For too long, rustic winemaking and poor viticulture led to a surfeit of dry and monotone wines. Terroir has come to the forefront recently, with site potential rigorously evaluated and exploited. Encouragingly, a new generation of well-traveled oenologists has learned to balance fruit expression with structure, producing wines that do not require aging for a decade before they are drinkable – the sad state of affairs in the 20th century. Modern Portugal is as exciting as any New World region you care to name. It is worth your time to get better acquainted.
History and viticulture
Outside of Portugal, little is known about Periquita. However, insiders will tell you that the name translates as parakeet in Portuguese. This tradition started when José Maria da Fonseca planted some Castelão in his famous Cova de Periquita vineyard in the 19th century. Over time, growers decided to adopt the name, and the tradition has stuck. As a result, Periquita is considered Portugal's first-ever bottled red. Unlike Bastardo, another esoteric wonder, growers are confident that Periquita is indigenous to Portugal, originating from the south coast, but now found in regions like the Douro and Setúbal.
Historically, Periquita was a regular feature in the port blends of the Douro Valley. Indeed, growers championed the grape due to its robust nature and ability to survive for long periods without moisture. This proved to be a major advantage in the port capital, as summers were often very long and dry. Sadly, relatively little Periquita is now found in the region, as winegrowers have prioritized other grapes like Tinta Roriz. It is the same picture all over the country; there were over 20,000 hectares planted in 1989. That figure had shrunk to just over 9,000 hectares by 2011. However, the acreage has once again increased in recent years.
Indeed, acolytes of Periquita will happily list its virtues. The grape is the ultimate all-rounder, producing high-quality wines in various soils and climates. It can range from powerfully structured and deeply tannic to a medium-bodied and accessible red. Experience shows that Periquita has a special bond with sandy terroir, producing the most aromatic and complex styles. In contrast, calcareous soils tend to yield softer wines with less structure and potency, albeit they can be very fruit-forward and refreshing to drink. The relationship between what emerges in bottle and the terroir is unbreakable.
Of course, it's not all plain sailing. The vines will produce a massive canopy if left unchecked, especially in wetter vintages. This is detrimental to wine quality, as it denies the berries sufficient sunlight; to control the yield and ensure a good rate of ripening, constant pruning is essential, particularly in July and August. The vine also needs plenty of warmth to reach phenolic maturity – unripe Perquita is packed full of astringent and bitter tannin. Periquita is susceptible to downy mildew and botrytis in grapevine diseases if the weather turns inclement.
Moreover, if the spring is too cold, coulure may become an issue. A perfect growing season will involve over 150 hours of sunshine, with just the right amount of rainfall in August and early September. Then everything will be in balance: sugar, acids, and tannin.
Winemaking
Only the most talented and experienced winemakers can produce magic from varieties like Periquita. Unfortunately, the grape's formidable tannins and acid can overwhelm the mid-palate unless due care has been taken in the winery. The challenge is to extract enough tannin to allow the wine to age without subjugating the fruit.
Nevertheless, several approaches are being adopted in Portugal today, ranging from minimalist winemaking to lavishly seasoning the wines in the new French barrique. However, while certain growers continue to use crushed berries and warm temperature pump-overs, whole bunch fermentation is becoming increasingly trendy. Many of the top cuvées are subject to a prolonged cold soak to gently extract tannin before the fermentation begins. The fermentation proper typically occurs in stainless steel, although concrete eggs are the height of fashion with younger growers. Indigenous wild yeasts are usually favored, with fairly long maceration of up to 30 days. Contemporary winemakers want to have their cake and eat it: good structure, accessible tannins, aromatic complexity, and expressive fruit. This is possible if the right choices are made at the right times.
Unsurprisingly, attitudes to new oak vary enormously in Portugal, as elsewhere. Periquita can benefit from maturation in 225-liter barrels, improving the wine's mouthfeel and smoothing out rough edges in the tannins. The problems occur when winegrowers go for overkill – aggressively oaky Periquita is top-heavy and charmless. Therefore, the most balanced and complex reds aged in used barrels for about 15-20 months. This brings all the advantages of gentle oxidation without waving "adeus" to the fruit.
Periquita: past, present, and future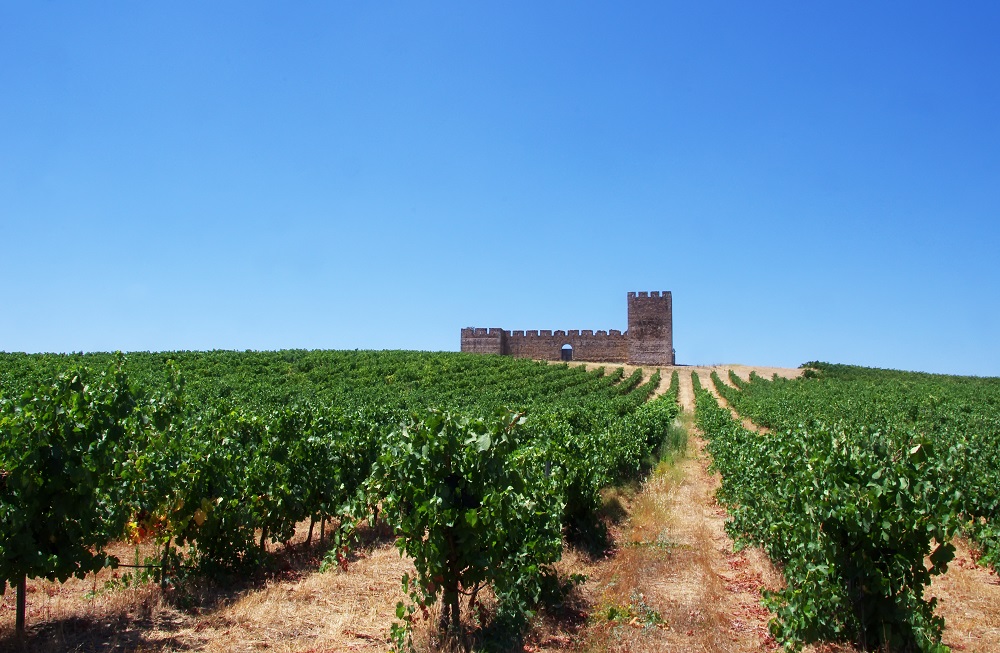 Alentejo vineyards
Relatively easy to manage and cultivate, Periquita was once heavily exploited by Portuguese growers rather than cherished. Its primary role was to add color and structure to blends, whether they were port, sparkling wines, or rosé. As a result, single-varietal labels were rare in the 1980s—good quality examples, even less so.
But things change. Pioneers like Luis Seabra have been at the forefront of a movement to sell Periquita wines to an international audience, producing a bright, fresh, and elegant style of red. Many younger winemakers have followed his example, focusing on terroir expression and balance rather than brute strength and concentration. As a result, delicious bottles are made in Alentejo, Dão, and the Douro. They vary, of course, in style, but the overall theme leans towards medium-bodied, velvety reds with ripe tannins and acidity.
Does the grape have a natural home? Many would argue that Periquita, while undeniably versatile, reaches an apogee in Setúbal. It is a DOC appellation situated in the Setúbal Peninsula, just across the Tejo, on the opposite side of the river. The region's traditional style is Moscatel de Setúbal, an unctuous sweet wine that pairs wonderfully well with the local gastronomic delight that is pasteis de nata. Vines thrive in the Mediterranean climate, particularly on the slopes cooled by the Atlantic winds, allowing a slower and more evenly balanced pace of ripening. Although dessert wines outrank Periquita in volume, many of Portugal's finest reds are made here.
The best wines are exquisite: a marriage of bright fruit, ripe tannins, and pungent aromas. The nose can often suggest red fruit and blueberries, overlaid with an attractive saline minerality. Expect sour cherry and blueberry tart damson flavors on the palate, supported by firm, savory tannins. Good Periquita should never be too silky or glossy – these are wines to enjoy in Lisbon's energetic food markets and stalls, served with bifanas (pork sandwich) or perhaps a small plate of chamuças. Ultimately, it's always good to enjoy wines like Periquita at the source!
Top producers of Periquita wines: