Jealous husbands were also around back in the 13th century, and old King Denis was lucky to have captured the adorable Isabella. But, unfortunately, he didn't let her out of his sight. To make things worse for the popular queen, her husband lived in luxury but let the Alentejans suffer in poverty. So, while the king snored, she escaped and, under cover of darkness, went to the city gates to distribute bread and wine to the townsfolk, but one night he awoke and followed her. The old king confronted her and demanded to know what was in her basket. 'Why roses, of course,' she answered sweetly. 'Show me,' he screamed as he removed the cover. To her amazement, roses fell to the ground. It was this miracle that elevated Isabella to sainthood.
Today's winemakers in the Alentejo should take Isabella as their patron because their wines are consistently coming up roses thanks to growing investment and confidence in this region of southern Portugal. This baking sector of the Iberian Peninsula extends from the Atlantic Ocean to the Spanish border and stretches for about a third of the country's length. The clay-based vineyards cover about 14,000 hectares but by no means dominate the arid landscape. As a reflection of its 'big volume' past, six cooperatives account for about 85% of the region's production, but the 40-plus individual producers are pushing out the quality frontiers through investment. The cooperatives are now following suit. The result is one of Europe's most exciting wine regions.
Alentejo Today
Alentejo is a dreamy Portuguese wine region with bright, open vistas. Yet, compared with the tapestry of vines that have covered northern Portugal for centuries, Alentejo is a relative newcomer to high-quality wine production. Known for decades as the "breadbasket of Portugal," Alentejo was and still is a sparsely populated, economically underdeveloped region. Its livelihood was based on producing various cereal crops and the cork for which Portugal is so famous – today, the region is still full of the thick-barked Quercus suber trees (Cork Oak) that seem to sprawl out all over the landscape. However, they have been joined over the past 25 years by global investors, modern cellars, rapidly expanding tourist facilities, and the latest winemaking equipment.
Yet even today, six of Alentejo's eight subzones rely on co-ops for their survival, none more important than Reguengos, which, in Monsaraz, produces a best-seller within Portugal. Most of the region's wine is sold as Vinho Regional Alentejano, often varietally labeled. The town of Évora can boast a particularly long history of bottling wine, notably the famous Cartuxa brand.
But it has been newcomers who have brought Alentejo wines to international attention. When Jose Rouquette, owner of Lisbon's rival football teams, asked Australian winemaker David Baverstock to run his Reguengos estate Herdade do Esporao in the 1980s; the Portuguese took note. Soon, other investors arrived, although what they initially found was hardly conducive to making fine wine.
Alentejo's name refers to its position south of the Tejo river, which bisects Portugal, entering the ocean near the nation's capital, Lisbon. Of course, the region's size makes generalizations about the terroir challenging; however, this is a land of scorching summers. Rainfall is low; the undulating topography protects much of the land from the cooling effects of the Atlantic. Indeed, temperatures are so routinely high that picking starts in early-mid August. Rich loamy soils are interspersed with granite and schist, to which vines are more suited. The vineyards are concentrated in four main enclaves: Borba, Redondo, Reguengos, and Vidigueira. Smallholdings are rare. Ranch-like estates dot the landscape, joining the silver olives, sheep, and endless vistas of undulating hills and opportunities.
Such is Alentejo's wild, untamed nature that it's little surprise that investors were attracted to the region in search of frontier winemaking. As a result, there are few wine traditions here, and this is an excellent pioneer country with the added advantage of low land prices. However, bureaucratic hurdles exist in Alentejo, as elsewhere – when Cortes de Cima released their sumptuous Syrah in 1998, the appellation rules wouldn't allow them to reference the grape variety. So they called it 'Incógnito' and presented it to the world.
The estate was founded in 1988 by Dane Hans Kristian Jorgensen and his wife, Carrie. There are now over 95 hectares of vineyards which the owners meticulously manage. Since 1997 the wines have been consistently excellent, fruit-driven with good varietal expression, particularly from the Portuguese grapes. In 2002, the first vintage of an outstanding, enticingly aromatic Touriga Nacional was released, made with exceptional fruit. It remains one of Portugal's finest red wines.
This is just one example of the trailblazing spirit and investment into Alentejo, transforming a parochial backwater into the extraordinary, innovative region we see today. When the Lafite Rothschilds invested in Quinta do Carmo in Borba in 1992, the world took note, and Alentejo was placed firmly on the wine map. Winemaker Joao Portugal Ramos has also helped to energize the region, providing it with a popular and easily exportable brand, Marques de Borba.
By 2006 Alentejo could boast over 150 wine producers who continued to work with local and imported grape varieties. Due to the climate, red grapes are naturally more popular than the floral white Roupeiro. Aragones (Tempranillo) and the local pride and joy Trincadeira have risen to the fore, as has the red-fleshed Alicante Bouschet, which seems to take on a certain unaccustomed nobility in Alentejo. Touriga Nacional, Syrah, Cabernet Sauvignon, and other varieties are also increasingly important – Petit Verdot seems to mainly thrive in this terroir, as Cortes de Cima has proven.
Today one encounters, as you'd expect, a variety of small and large producers in Alentejo, with some focusing on quality while others prioritize volume. The pioneers are numerous, but the following, at least in our summation, are the cream of the crop. Let's start with Herdade Grande – António Lanca is a seriously passionate winegrower who, since 1996, has been producing his wines from over 60 hectares of vines in a 350-hectare estate that includes olives and other crops. The winemaking facilities have considerably expanded in the last few years, resulting in a rise in quality. Their premium red, made from 50-year-old vines (90% Aragonês ), is a rich, concentrated, and powerful wine with loads of oak and extract but with the fruit to match. For those who like full-bodied reds, this estate is for you. They also make a good white from the Antao Vaz grape.
Lanca, along with Cortes de Cima, Esporao, and others, has made achieving greater finesse his top priority – hardly an easy task in this part of the world. Yet utilizing modern technology and better viticultural techniques, a recent renaissance has occurred in Alentejo. No longer stricken with the 'just good value' tag, the best of Alentejo's wines are ripe and balanced, with enough structure and finesse to compete with the Grand Crus of France. The 'sunshine in a bottle' epithet is perhaps understandable but also now outdated.
Just ask Horst Zeppenfeld, founder of Herdade dos Lagos. The Herdade dos Lagos estate is now one of the quality leaders in the Alentejo. Over 20 hectares of vineyards are planted in the main to Aragonês, Syrah, and Touriga Nacional. Yields are kept low, and each vine is meticulously cared for by its passionate grower, Dietmar Oschsenreiter. As a result, the wines have maintained consistently high standards in the last 15 years, thanks to winemaker António Saramago and his team. All the wines are uniformly excellent, but the Syrah Reserva stands out as a regional leader. But there have been exciting results with the 100% Touriga Nacional in recent vintages. Balanced, refined, and elegant is the modern face of Alentejo winemaking.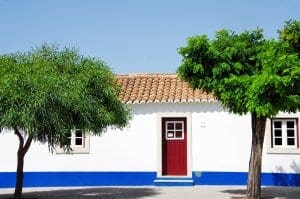 Cuisine in Alentejo
Hand in hand with this winemaking revolution has come a significant gastronomic and hospitality shake-up. Traditional taverns have been joined by luxury wine hotels, Michelin restaurants, and fashionable evening haunts, propelled by continuing investment and an unprecedented level of interest in the region from international tourists.
But most remarkably, this food and tourism revival has managed to coexist with the traditional face of Alentejo, which holds much value. Often described as 'the new Tuscany' (minus the crowds), Alentejo is a paradise for those who want to escape the hustle and bustle of modern life. Moreover, Évora, the region's capital, is captivating – a Unesco world heritage site boasting abundant history and food.
Ruled by the Romans, the Visigoths, and then the Moors, Évora was transformed by the Jesuits, who arrived in the 16th century, imbuing the city with ornate, spectacular architecture. Strolling through the traverses of this labyrinthine city is a real delight, especially as they're full of quaint, family-run restaurants. Inside, you'll find a gastronomic tradition that has remained much the same for centuries; the food is not sophisticated but rich with delicious local ingredients such as sheep's cheese, black pork, salt cod, wild mushrooms, and asparagus. Boisterous locals enjoy the hospitality of the many excellent taverns and restaurants that fill this beguiling region.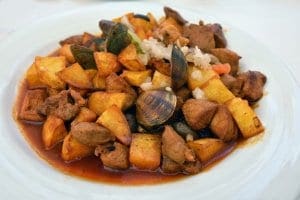 Recommended Wine Producers in Alentejo Wine Region Guide