Franciacorta wine country near Lake Iseo is one of Italy's best-kept secrets for wine lovers. Franciacorta's bubblies are the crème de la crème of sparkling wines in Italy. This region is the perfect wine-tasting excursion from Milan, as it is just over an hour's drive. One of the loveliest historic wineries in the Franciacorta appellation, Il Mosnel Winery produces excellent still wines and Bollicine ("Bubbles," as sparkling wine is referred to in Italian). Run by the Barboglio family since the early 1800s and operating under the Il Mosnel label since the late '70s, it's a beautiful historic estate located near the medieval village of Rodengo (home to a Cistercian Abbey whose monks cultivated vineyards in the region for centuries).
Like most wineries here, Il Mosnel only began making Franciacorta (the local Champagne-method sparkling wine) in the latter part of the 20th century, after the pioneering winemaker Franco Ziliani started experimenting with sparkling wines. In earlier days, dating back to Roman times, the region was better known for reds, though there is evidence of sparkling wine being made as early as the 17th century. In 1968, Il Mosnel was one of the first wineries to join the brand-new Franciacorta DOC (now DOCG). Decades later, it was followed by a slew of high-budget wineries that today make this once-sleepy corner of Lombardia such a fashionable place and have given it a reputation as the birthplace of Italy's best sparkling wines.
Il Mosnel's history can be traced back to the 16th century when the powerful Cacciamatta family owned the cellars that the winery still uses today. In the first half of the 19th century, the cellars and surrounding estate were sold to the Barboglio family. Emanuela Barboglio oversaw the winery's often tricky transition from still wine producer to sparkling wine producer during the latter part of the 20th century. Her grown children now run the family business: Guilio Barzanò, head of technical, business, and production areas, and Lucia Barzanò, in charge of administration, marketing, and public relations.
Wines produced
Brut

Chardonnay 60%, Pinot Blanc 10%, Pinot Noir 10%, Alcohol 12% vol.

Pas Dosé

60% Chardonnay, 30% Pinot Blanc, 10% Pinot Noir, Alcohol: 12 % vol.

Brut Millesimato

60% Chardonnay, 35% Pinot Blanc, 5% Pinot Noir, Alcohol: 12.5 % vol.

Brut Satèn Millesimato

100% Chardonnay, 12.5 % vol.

Sebino Passito

100 % Chardonnay, 15 % vol.

CurteFranca Bianco

60 % Pinot Blanc, 40% Chardonnay, 12 % vol.

CurteFranca Rosso

30% Cabernet Sauvignon, 20% Cabernet Franc, 30% Merlot, 10% Barbera, 10% Nebbiolo, 12,5 % vol.

CurteFranca Campolarga

100 % Chardonnay, 12.5 % vol.

CurteFranca Fontecolo

30% Cabernet Sauvignon, 20% Cabernet Franc, 30% Merlot, 10% Barbera, 10% Nebbiolo, 13 % vol.

CurteFranca Sulif

100 % Chardonnay, 13.5 % vol.

Sebino Pinot Nero

100 % Pinot Nero, 12.5 % vol.

Rosé Pas Dosé

70% Pinot Noir, 30% Chardonnay, 12.5 %vol.
Facts & Figures
Appellation
Franciacorta DOCG and Terre di Franciacorta DOC
Area under Vine
35 hectares (DOCG), 5 hectares (DOC)
Age of vines
6-20 years old
Oak barrel origin
Approximately 180 barriques made with French oak
Winemaker
Flavio Polenghi
Owner
Guilio Barzanò and Lucia Barzanò
Production
Grape varietals
DOCG grapes: Chardonnay, Pinot Blanc and Pinot Noir; DOC grapes: Cabernet (Franc and Sauvignon), Merlot, Nebbiolo, Barbera.
Grape Varieties Used by the Winery
Winery Appellations
Explore Franciacorta: Unique Italian sparkling wine, distinct from Champagne with its own terroir, blends, and rich heritage. Plan your trip!

Read more
Winery Contact Details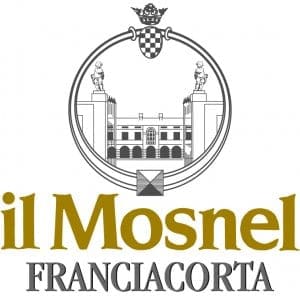 More information
If you would like us to customize an exclusive luxury tour, contact us and let us know your travel plans. We offer luxury food and wine tours for private groups of a mininium two guests. In addition, all of our private, chauffeured tours are available year-round upon request.
Cellar Tours
Welcome to Cellar Tours, the premier Luxury Travel Specialist since 2003. Our goal is to provide you with the ultimate food and wine vacation experience, with exclusive Mercedes chauffeured tours that showcase the best of local cuisine and wines.
Our team specializes in crafting bespoke, custom-designed vacations, events, and incentives tailored to your unique tastes and preferences. Travel is not just about seeing new places - it's about creating unforgettable memories and indulging in the finer things in life.
As members of Slow Food, OTAVA (Travel Agency Association in Spain), and the IACP (International Association of Culinary Professionals), we promote sustainable tourism and support local communities. We work closely with top-rated hotels, restaurants, and wineries to provide you with the highest level of service and attention to detail.
Whether you're planning a romantic getaway, a family vacation, or a corporate retreat, let Cellar Tours be your guide. With our passion for food and wine, extensive knowledge of local culture, and dedication to exceptional customer service, we're confident we can exceed your expectations.
Contact us today to start planning your dream vacation – we can't wait to hear from you!